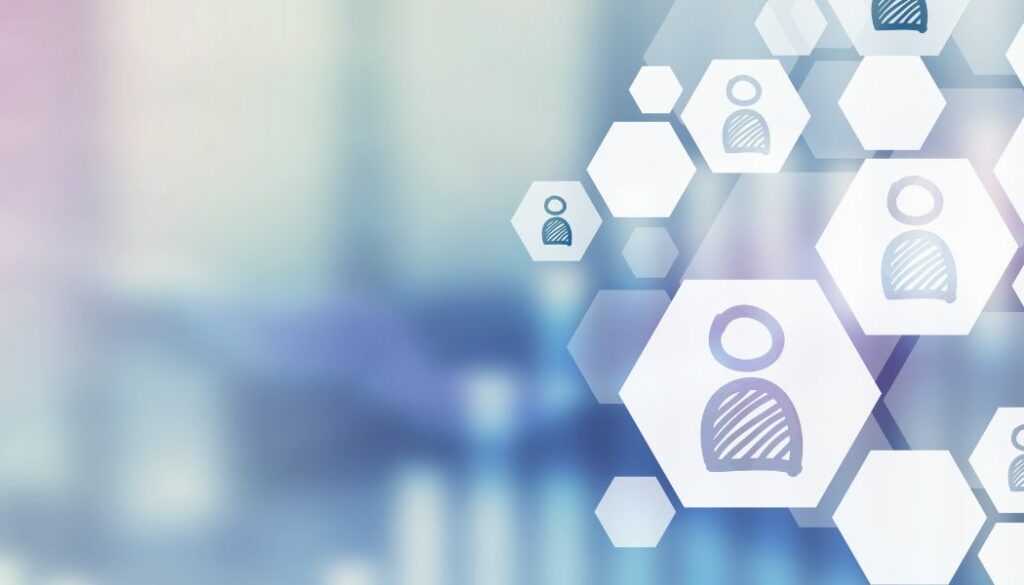 If you've been asking yourself, "How do I become a good diversity recruiter?" then I've got some answers for you.
Starting a career in diversity recruitment is fulfilling and comes with a good salary. But there are a number of skills you'll need before getting started. This includes having relevant experience in HR and recruitment, or specialized diversity recruitment experience.
You'll also need to be able to create a diversity recruitment policy and strategy for any organization you work for, then track progress.
Below we take a look at:
what a diversity recruiter's job involves
the skills, knowledge, and experience you need
how to be great at your job
What does a diversity recruiter do?
If you want to start a career as a diversity recruiter, then it's good to have an understanding of what the job entails. Typical duties and responsibilities of a diversity recruiter include:
Designing and deploying recruitment strategies and policies
Providing input for company ads, social media announcements, and marketing initiatives
Designing and conducting staff training for hiring managers (and all staff on DEI in the workplace)
Participating in recruitment events and industry meetings
Researching and staying up to date on DEI best practices
Assisting in creating inclusive onboarding strategies
Ensuring organizational compliance with all HR and DEI legislation
Screening candidates and helping with interviews
Developing tools to measure talent acquisition and retention
How to Become a Good Diversity Recruiter
Now that you know what's involved in diversity recruitment, here are some of the skills (and experience) you'll need to be a good diversity recruiter.
1. Learn about diversity and recruitment
There are minimum qualifications most employers require you to have as a diversity recruiter. This usually includes a bachelor's degree in Human Resource Management, education, or a related field. But not always.
While degrees and courses in HR and diversity recruitment are important, you can also start a career without these if you have enough relevant experience.
You'll also need to know about:
applicable laws and regulations related to HR and recruitment best practices
the best ways to effectively train employees, conduct research, and manage HR programs
how to use social media for recruitment and how to use automated applicant tracking software (ATS) and HR information systems (HRIS).
Other nice-to-haves include:
proven communication, negotiation and interpersonal skills — this includes being able to deal with sensitive information and create policies and legal procedures for your organization.
the ability to make decisions and exercise sound judgment, while keeping calm in stressful conflict situations.
the ability to manage diversity training and presentations
the ability to plan diversity projects, and measure and report on HR targets
If you want to be a good diversity recruiter, then along with a certificate or degree, you'll need relevant work experience. You can get this through an internship or through on-the-job training. Even if you have only had experience in HR and not specifically in diversity recruitment, this is still a very relevant experience.
2. Assess your organization's current DE&I strategy
Once you start your career as a diversity recruiter, you'll need to be able to assess your organization's diversity, equity and inclusion (DE&I) strategy.
To do that, you'll need to compare it with best practices, check whether it's legally compliant, and assess whether there's room for improvement.
You might work in tandem with a DEI consultant for this process. They often have years of experience working with companies that need to review (or create) DEI strategies.
3. Create a diversity recruitment strategy
After assessing your organization's current DE&I strategy, you'll need to be able to create an updated strategy. Or if there wasn't one, you will need to create one from scratch.
Diversity recruitment strategies define your organization's goals and actions to successfully hire and retain top talent. As part of the broad DE&I strategy, you may want to develop a more detailed diversity recruitment strategy. This might include:
creating diverse hiring goals
building a diverse hiring team
creating inclusive job descriptions
using AI to eliminate bias
educating your larger team on D&I
Your strategy will need to be continuously updated and reviewed to make sure it remains compliant and up-to-date based on the latest trends (and best practices).
4. Set diversity recruitment KPIs and goals
If you want to know whether you're creating a positive impact and successfully implementing your diversity recruitment strategy, you'll need to set key performance indicators (KPIs).
These KPIs will help you to measure success. Creating KPIs also helps you to formulate your own recruitment goals. If you need inspiration, check out this post on 25+ Examples of Awesome Diversity Goals.
Companies like Alphabet Inc., HPE, Levi Strauss, Meta, Microsoft, Mozilla, and more have actionable goals to reach in set amounts of time (e.g., Meta commits to a 30% increase in the number of people of color in leadership positions over the next five years.)
5. Continuously look for diversity recruiting best practices
It's important to stay up to date on the latest HR and diversity recruitment trends. This will help you to constantly evolve and adapt your diversity recruiting trends and best practices to stay in line with the latest thinking, innovations, and technologies.
For example, you may want to use a centralized Job Description Management System like Ongig to help you eliminate gender, racial bias, or other biases in your job descriptions.
Why I Wrote This:
If you want to find out more about how to become a good diversity recruiter, I hope this quick guide gave you some food for thought. Diversity recruiting is an exciting new career path that aims to transform the future of HR. And tools like Ongig's Text Analyzer can help support your diversity goals or strategy. Please request a demo to learn more.
This is a guest post from Andy Stofferis. Andy is an experienced digital nomad. He has been working from abroad for the last 8 years. Andy runs a blog about digital nomadism and remote work: www.andysto.com. This is where he shares his tips and techniques with remote company leaders, remote workers, and digital nomads.