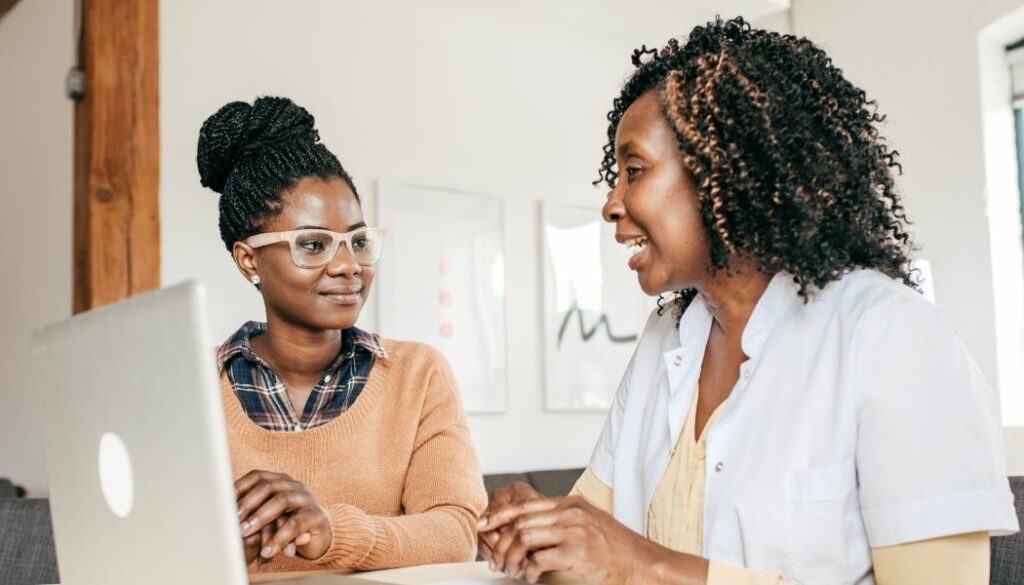 The focus on diversity, equity, and inclusion (DEI) is growing. And hiring a DEI consultant for your company can go a long way when it comes to attracting diverse talent and making your organization a great place to work.
What is a DEI consultant?
DEI consultants help companies build and manage a more diverse, inclusive, and equitable workforce. Specifically, they help co.s create DEI goals, implement DEI initiatives, and assess their DEI efforts.
To become a DEI consultant, you must know diversity and equity theories and have a solid track record of using DEI best practices to help organizations create a more inclusive workplace.
Why should you hire a DEI consultant?
So why should you hire a DEI consultant?
DEI Consultants Help you Achieve your DEI goals
In a WebMD Health Services DEIB study:
62% of workers surveyed say Diversity, Equity, Inclusion & Belonging (DEI&B) programs aren't effective
9 out of 10 respondents report that their companies have DEI programs, yet not everyone knows how to get the support they need
Emulating other companies' diversity efforts is not enough. Each organization is unique, so your DEI goals should be based on your structure, goals, and needs.
A DEI consultant can guide your HR team, line managers, and top executives to understand what DEI objectives to aspire for and align that with your company's overall business goals.
For example, having more women leaders in an organization could create a more diverse problem-solving approach, increase company collaboration, boost employee engagement, and improve financial performance.
With Prism International, Verizon launched the Women at Work: Being an Advocate for Your Own. Success program. It offered skill-building and personal development opportunities for women and culturally diverse groups across the organization. The program's success led to industry recognition and awards.
DEI Consultants Foster a More Inclusive Work Environment
Along with reaching your diversity objectives, a DEI consultant can help inject "diversity" into your company culture. This means understanding where you are with your DEI landscape, and what your employees think about diversity in your organization.
DEI consultants dig deeper by reviewing your recruitment procedures, employee engagement practices, and workplace policies to discover DEI challenges (and opportunities).
For instance, if your company has problems with representation, a DEI consultant can guide you to create a more inclusive culture by measuring gender diversity across leadership levels.
They could also help you conduct DEI employee surveys to discover missing or inadequate specific groups, from entry-level to management positions.
What does a DEI Consultant do?
Here's a snapshot of what DEI pros focus on:
Perform audits of an organization's current state of DEI — this covers employee demographics, work policies, and procedures
Consult with top management to create a shared understanding of DEI, why its essential, and what it means for the organization
Create DEI objectives that are aligned with overall business goals
Design and execute tailored DEI plans to increase diversity and inclusion in an organization — based on specific needs identified during a DEI audit/analysis
Monitor DEI efforts to measure effectiveness and find ways to address bottlenecks
Work with other DEI practitioners to build a comprehensive approach to organizational change
Study the latest trends and developments in diversity, equity, inclusion, and belonging
DEI Consultant Job Description "Responsibilities"
Wondering what a common day is like for an DEI consultant?
Below is a list of 10 responsibilities you can use if you are creating a job description "Roles & Responsibilities" section for a DEI consultant.
Note: If you copy/paste these, try to pick a top 7. Listing too many might overwhelm candidates.
Design and deploy diversity training programs to create organization-wide knowledge of DEI
Create an inclusive workplace culture through training on workplace diversity, managing unconscious biases, micro-aggressions, cultural and religious consideration, equity literacy, and trust-building
Develop and deploy DEI policies and practices involving recruiting, managing and developing employees
Re-write job descriptions to make them more inclusive
Create and enforce anti-harassment and anti-bullying regulations to set standards for behavior in the workplace
Initiate a pay audit to find out if the company practices an equitable approach to employee compensation
Perform research to ensure equal representation of people from different segments in the organization
Verify if all employees have equal access to opportunities in learning, development, promotion, and internal mobility
Organize difficult conversations around race, ethnicity, gender, sexual orientation, and other forms of diversity
Train managers to interact with and manage a diverse workforce
Monitor compliance with anti-discrimination laws and regulations
Establish ERGs (employee resource groups) to enhance employee engagement and better reflect the customers and communities the company serves
Launch mentorship programs to boost cross-cultural engagement
DEI consultant salary
How much should you pay DEI consultants?
According to Glassdoor, DEI consultants get an estimated annual salary of $81,040 in the U.S.
And, ZipRecruiter says the average salary of DEI consultants in the U.S. is $82,396 per year.
The top 3 cities that offer the highest paying salary for DEI consultants are all based in California: Santa Clara occupying the top spot, followed by San Francisco, and then Fremont.
DEI consultant interview questions
If you don't have the resources to employ a full-time diversity pro, hiring a DEI consultant is the next best step to help meet your goals.
To get you started, here are some interview questions to ask a DEI consultant, plus a brief description of what kind of answers to look for from them:
What are your DEI qualifications?
This question can help you learn more about the background of your potential consultant and how it relates to DEI. Ask if they have certifications to show their diversity and inclusion expertise. And, look for specific skills or experiences they have and how they can benefit your organization.
Can you explain how you help organizations implement a new diversity and inclusion policy?
This question helps you understand the consultant's competence in planning and implementing diversity and inclusion policies. Ask if they can provide testimonials of how they did it with their previous employers/clients.
What are some of the most common challenges you see in the workplace related to diversity and inclusion?
This question helps better understand the consultant's expertise and experience in the diversity and inclusion field. Ask for examples from their previous work of how they have helped companies address these challenges.
How do you identify an organization's diversity and inclusion needs when working with them?
This question helps you understand the consultant's methodology and the approach they'll use to determine if there is a mutual fit. Ask for examples from past work to check their abilities in analyzing an organization's unique circumstances, and the strategies they've used to meet their objectives.
A Short List of DEI Consultants
There are loads of companies and independent DEI consultants for hire online. But, here's a short list of consultants you might try (to meet your objective of becoming a more inclusive employer):
Agatha Agbanobi
Agatha Agbanobi is an experienced strategy consultant and corporate trainer/coach who has spent 12+ years driving equity-based reforms in international development, education, nonprofit organizations, and Fortune 500 companies. Her clients include Amazon, Johnson Matthey, CareerPlug, Society for Research on Child Development, Jounce Partners, Texas Campaign, TLAC – Uncommon Schools, Empyrean, Recruitment Events & Co.
Agbanobi provides DEI strategy and implementation consultation, training and development, executive coaching, and DEI assessments and reviews.
Connect with Agatha Agbanobi.
Janice Gassam Asare, Ph.D.
As an anti-racism educator, DEI consultant, speaker, trainer, workshop facilitator, and writer, Janice helps businesses and institutions develop interventions to increase workplace equity. She focuses on anti-racism and anti-Blackness, how these manifest in and out of the workplace, and strategies to remove systemic barriers that perpetuate harm.
Janice is a PhD-trained Industrial Organizational psychologist and was recognized as one of LinkedIn's Top Voices in Racial Equity.
Connect with Janice Gassam Asare, Ph.D.
Amber Cabral
A relatable inclusion, diversity, and equity-focused consultant, Amber Cabral helped leaders become inclusive and cultivate diverse and equitable cultures for Fortune 500 Organizations with as much as $50B in sales and small 5-person organizations. She also offers DEI services to educational institutions and nonprofit organizations.
Cabral specializes in Diversity and Inclusion, Unconscious Bias, and Intersectionality.
Connect with Amber Cabral.
Brian McComak, MSM, LGBTQ
Brian works in the spaces of DEI, company culture, and employee experience through his LGTBQ+-owned consulting firm, Hummingbird Humanity. Brian is passionate about purpose, focuses on helping others, and believes that levity, in life and work, is essential.
Brian's first book centered around 'humanity in the workplace' is set to launch in spring 2023.
Connect with Brian McComak, MSM, LGBTQ.
Dr. Nika White
A fearless advocate for diversity, equity, and inclusion, Dr. Nika White has worked with over 200 companies across business, government, non-profit, and educational sectors to break barriers and integrate diversity into their business frameworks. Forbes cited her as a Top 10 D & I Trailblazer. She has published two books, Inclusion Uncomplicated and The Intentional Inclusionist.
Dr. White specializes in DEI Strategy (Research through strategic planning), DEI Instructional Design & Learning & Development Experiences (including customization), Inclusive Leadership Coaching, and Marketing for DEI
Connect with Dr. Nika White.
Lily Zheng
Lily helps leaders achieve DEI as real and measurable outcomes. Their clients "are organizations and leaders of organizations looking for approaches grounded in data of all kinds, rooted in outcomes and effectiveness, and informed by a systemic approach to organizational problem-solving."
Lily is the author of DEI Deconstructed: Your No-Nonsense Guide to Doing the Work and Doing it Right (November 2022), The Ethical Sellout, and Gender Ambiguity in the Workplace.
They were also named a LinkedIn Top Voice on Racial Equity in 2022.
Connect with Lily Zheng.
For even more DEI consultants and firms, here are 2 resources you might find useful:
Why I wrote this:
At Ongig, we believe hiring DEI consultants can help you meet your diversity goals and create a more inclusive work environment. And our software supports these efforts by helping you write more inclusive job descriptions. Please request a demo to learn more.
Shout-outs: