3 out of 4 (about 76%) of candidates say company diversity is essential when looking for jobs.
But it's not just job seekers looking at a company's culture. A survey by Leger Marketing Inc. (on behalf of ESG Global Advisors and ACI Argyle Communications Inc.) found 68% of North American Companies have formal DEI strategies and programs.
This post covers 9 top diversity recruiting platforms to help you find top talent. But first, let's dive into the advantages of building a diverse workforce.
Advantages of diversity in your workforce
Having a diverse workforce is not only the right thing to do, but it's also great for your bottom line. A Boston Consulting Group study found companies with diverse management teams enjoyed a 19% increase in revenue compared to their less diverse counterparts.
Increasing your company's profit and the bottom line is not the only advantage of having a diverse workforce. Other benefits include:
Increased creativity in solving problems. A diverse team is composed of people with different experiences, backgrounds, skills and perspectives. This translates to more creativity and strategic thinking when solving problems because these people can draw from their diverse experiences and backgrounds — giving new views and many out-of-the-box ideas on how to strategize and solve problems.
Increased employee retention. Most of the time, employees in a diverse workforce feel more comfortable, are more loyal, and stay longer — especially if they see a lot of growth opportunities in the company.
Improve business reputation. A company's reputation is essential, and companies with a diverse workforce are often looked at as more human and socially responsible — creating a better reputation for the company.
So, how do you reach these diverse candidates?
Finding Underrepresented Talent: Through Diversity Recruiting Platforms
In recruiting, you need the best tools if you want to attract diverse candidates. And to be successful, you'll want to go where your target personas are. Using common job boards doesn't always get the results you want.
Here are 9 top choices for diversity recruiting platforms you may want to consider (in alphabetical order):

Platform tagline: AbilityLinks helps persons with disabilities find jobs. It is a well-established and valued part of the disability and business community. AbilityLinks connects a dynamic talent pool of applicants with disabilities to a network of employers that value disability inclusion.
Ability Links is a diversity recruiting platform focusing on people with disabilities. It's a job board founded in 2001 that works with companies like Amazon, Northwestern Medicine, and Fulcrum GT to connect people who are differently abled to companies.
Candidates can browse the jobs posted on the board, but they'll need to register a free account and upload a resume to apply.
Pricing to post jobs: For companies who want to post jobs, Ability Links has the following price points:
Per job post for 30 days is $400/each
Silver sponsorship –– 50 active job postings plus perks for $3000/yr or $5250/2 years
Gold sponsorship –– 100 active job postings plus perks for $5000/yr or $8750/2 years
Platinum sponsorship –– 1,000 active job postings plus extras for $10,000/yr or $17,500/2 years

Platform Tagline: Blacks In Technology is a Tech focused community and media organization that is dedicated to increasing the representation and participation of Black people in the technology industry.
Blacks in Technology (BIT) is a non-profit organization established in 2012 by Greg Greenlee. It is currently the most famous Black community and media organization — with a primary focus on Black people in the tech industry.
BIT aims to stomp the divide and level the tech playing field for Black people. This diversity recruiting platform seeks to do this through education, training, mentorship, and networking.
Free membership is available for people who identify as Black or African-American. Once a member, you have access to job boards, networking, and social events and receive discounts on technical training, certifications, products and IT services.
BIT also organizes events in person and online to spark conversations and education for Black people who want to enter the tech world.
Pricing to post jobs: For tech companies who want to post jobs, BIT offers the following introductory pricing:
1 Job posting: $150
5 Job postings: $ 650
10 job postings: $1250
All job postings are posted for 30 days on their job board and are shared on Twitter.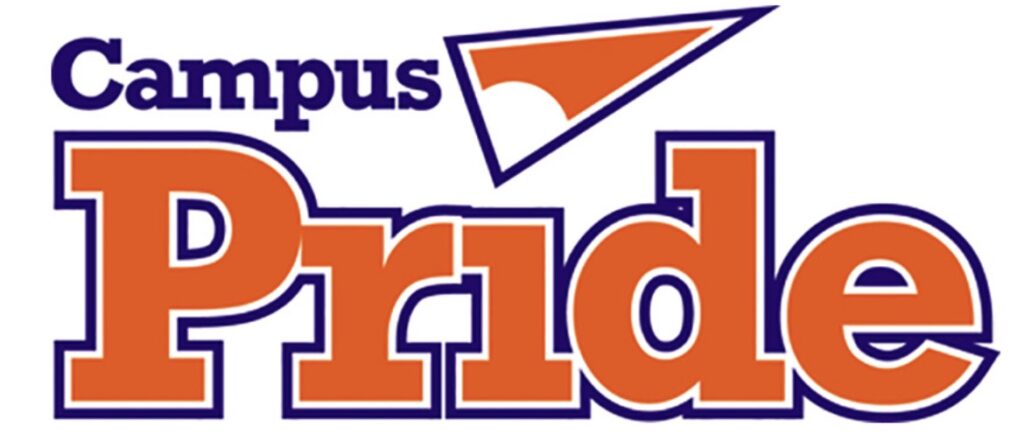 Platform Tagline: Building Future Leaders & Safer, More LGBTQ-Friendly Colleges and Universities since 2001.
When it comes to hiring from the LGBTQ community, Campus Pride is one of the most respected diversity recruiting platforms.
Campus Pride was founded in 2001 and launched in 2002 by LGBTQ national civil rights leader Shane L. Windmeyer (who's also the current executive director). It started as a community and was first named Campus Pride Net, and later in 2006 expanded to a non-profit organization today.
Campus Pride has a job board to connect people of all sexual orientations to companies. The "Career Connect" program helps candidates can get internships and jobs, learn professional skills, connect with LGBTQ-friendly companies, and find mentors.
It's free to use, and the non-profit organization has events and research grants.
Cost to post jobs: For companies who want access, it's currently FREE to post jobs. You just need to register with the site.

Platform tagline: We provide neurodiversity consulting, recruitment, and employment support to employers and individuals with dyslexia, dyspraxia, ADHD, and autism.
Exceptional Individuals is a UK-based diversity recruiting platform that offers consulting, recruitment and employment support to individuals with dyslexia, dyspraxia, ADHD, and autism. The staff and management are also made up of neurodiverse individuals.
The site provides CV support, free job coaching, online workshops, job boards, and other services for neurodivergent people.
For companies, they offer neurodiversity workshops, recruitment services, neurodiversity audits, and the option to post jobs on their job board.
Cost to post jobs: If you're looking to post jobs on their site, or use their recruitment services, contact them by sending them an email in their contact form.

Platform tagline: We've been helping felons like you find work for over ten years.
Everybody deserves a second chance, and Felony Record Hub gives people with a criminal history this chance. Professor Ron Stefanski, MBA, founded this diversity recruiting platform.
When he was trying to help a family member with a record find work, the information he found wasn't reliable. So he created a site to help former felons get the correct information.
Felony Record Hub has a treasure trove of information for housing, legal, and state programs to help former felons get a new start. The website provides a complete step-by-step guide to job seekers who want to find a job, so they know what to expect.
A job board is also full of companies willing to hire former felons. There is no fee for applicants to use the site.
Pricing to post jobs: There is no information on the website on how to post jobs, but if you're interested, you can go to their Contact Us page to learn more.

Platform tagline: Connecting Diverse Talent with Great Opportunities.
If you want to hire talented Latinx talent, try iHispano. This diversity recruiting site focuses on companies that are looking for Latinx talent. The site offers a job board and virtual job fairs for candidates. People interested in applying for jobs can register with the site for free and upload their resumes.
Cost to post jobs: The site has the following prices for companies who want to post jobs:
Premium $795 (1 online job posting for 90 days plus perks)
Basic ($495) (1 online job posting for 60 days)

Platform tagline: Ongig's mission is to create effective and inclusive job descriptions that candidates and employers love.
Non-inclusive words often deter people from underrepresented groups from applying to your jobs. So writing neutral job descriptions (JDs) will go a long way in helping your company attract diverse talent. That's when Ongig comes in.
Ongig scans your JDs for exclusionary words that might keep top diverse applicants from applying. It highlights biased language and explains why the comments might be offensive, then gives you real-time suggestions to replace them.
Ongig also helps you create custom templates to streamline your hiring process and scans your JDs to ensure you have all the key sections candidates care about.
Pricing to analyze jobs: Unlimited pricing for businesses starts at $11,900 a year. Request a demo to learn more about custom pricing options.

Platform Tagline: Empowering veterans through meaningful career opportunities.
Recruit Military has been around for 30+ years. It was founded to empower veterans, transitioning military, and military spouses to connect with different employers.
Currently, they've helped around 2 million veterans transition and find jobs. The site has a job board, recruiting and placement services, publications (Search & Employ Magazine, VenTen Magazine, and Veteran Hiring Insights Newsletter), career fairs (in-person and virtual), and blogs to help veterans.
Veterans can sign up for a free membership to access all the resources and create a professional profile to aid them in their job search.
Cost to post jobs: For companies who want to hire veterans and post job offers on the site, they have the following options:
1 Job Posting –– $399
2 Job Postings –– $599
3 Job Postings –– $699
Unlimited annual job postings: $3,995

Platform tagline: At The Mom Project, we're committed to helping women remain active in the workforce in every stage of their journey. We're proud to work with employers committed to designing and supporting a better workplace.
The Mom Project is a recruiting platform dedicated to helping women return to work after taking time off to have families.
Former Pampers CEO Allison Robinson founded the Mom Project in 2016 after reading a Harvard report saying 43% of women don't return to work after having children. At that time, women were not at the top of the list of people being hired. These main factors drove her to start the website.
The site connects experienced women to companies who share their sentiments. The Mom Project offers women resume services, mentoring, upskilling, and job boards.
Tennis Champion Serena Williams recently joined the company as their strategic advisor, lending her voice to their cause.
Pricing to post jobs: Small (1-499 employees) and enterprise (500 or more employees) companies wanting to use the service as part of their recruitment process can choose from a pay-per-hire or subscription option.
Want to read more job boards for women? Try this blog: 10 Tools for Hiring Women and Moms.
Why I wrote this:
Having a diverse workforce shows your company's commitment to DEI. And Ongig supports your commitment through our Text Analyzer Software and by sharing other diversity recruitment platforms. Please get in touch for a free demo.
Shout-outs: