Writing job descriptions may be the single most important thing you do to attract quality talent.
I recommend you use the 7 steps/sections below when writing your job descriptions. I've also included 20 examples of how leading employers create their job descriptions.
Note: If you're looking for an automated way to write/rewrite job descriptions, check out Ongig's new Text Analyzer software — it's aimed at companies that want their job postings to attract top-tier/diverse talent. For tips on writing job descriptions, check out How to Write a Job Description — Best Practices & Examples.
Why Job Descriptions Matter So Much
As Talent Board reported, 77% of candidates say that job description content is where they make their decision.
Plus, top clients we know report that the majority of their traffic now goes directly to their job description pages first (mostly due to traffic from LinkedIn, Indeed, Glassdoor and other job boards/communities) – which means that your next potential hire may not even visit your careers/corporate site before your job description pages.
I've read 10,000+ job descriptions and sat in on meetings with 375 passive candidates (see The 5 C's of Why An A-Player Takes a New Job) to hear what they are looking for in their next job.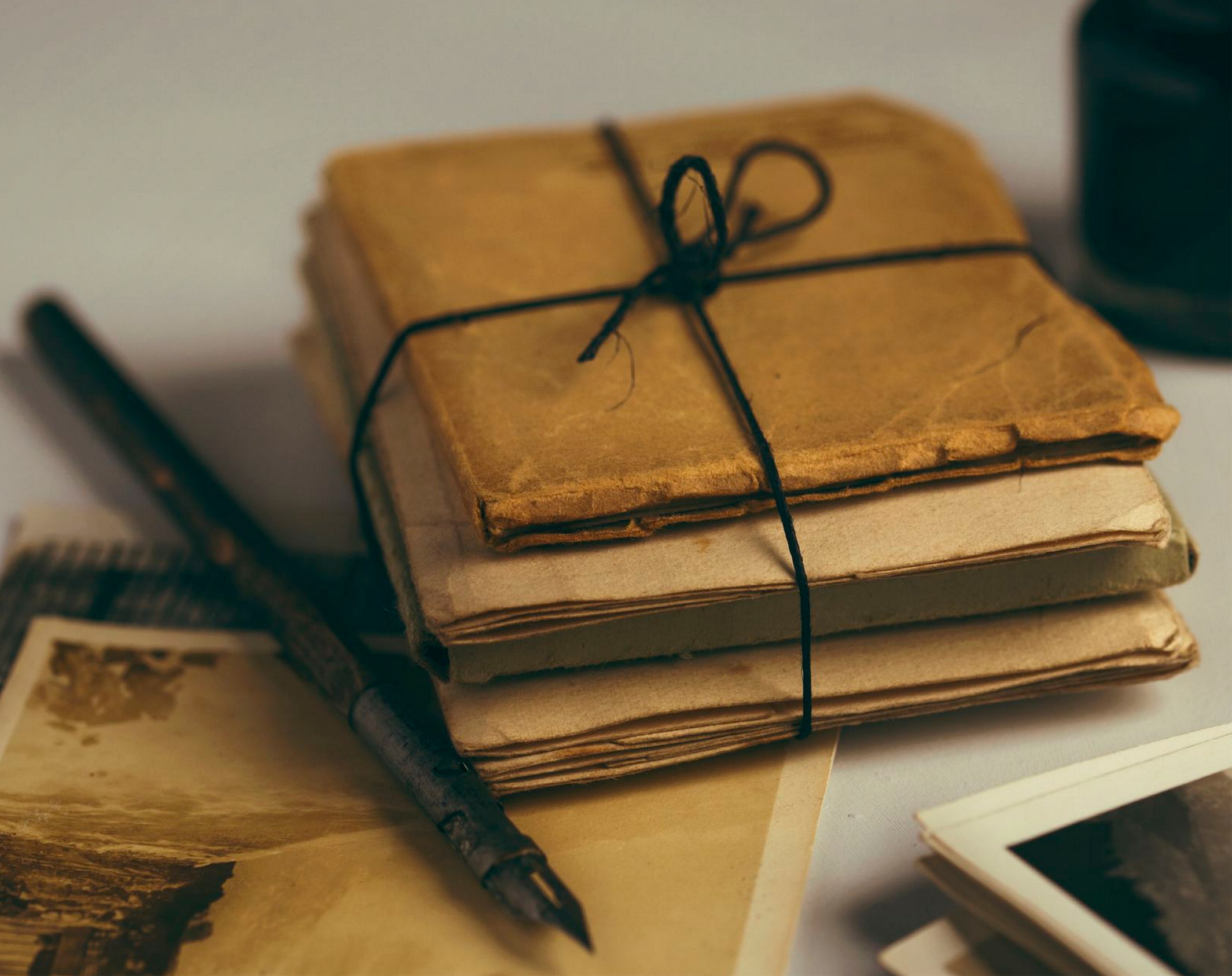 Image Source: Joanna Kosinska — isn't this a beautiful pic!?
Note: If you want some tech to help you write job descriptions better, check out The Top 6 Augmented Writing Tools for Job Descriptions 
The 7-Item Job Description Checklist
Below is a checklist of the 7 steps/topics I recommend you think about when writing job descriptions.
I'm not suggesting that you create a separate section for each of the 7, but I do believe you need to address each of the 7 topics somewhere in your job description (I've noted ideas on where you can merge the different sections).
Most employers use an average of 4 to 5 sections when writing their job descriptions and often merge two or more of my 7 items into one section.
I include 20 examples of how leading employers write their job descriptions at the bottom of this post.
For my 7 item checklist, I'm excluding the Title and Location fields as those are already in the headline of the job ad.
Here are the 7 topics I recommend you cover in every job description you write. They can be in different order (as you'll see from the examples at the bottom of this article) and I've included a couple of notes about placement that relate to search engine optimization (SEO). Good luck!
1) Job Summary
It's key to mention the highest-impact 1 or 2 benefits in your opening paragraph. For instance, if this is a software developer job and your company has millions of customers then the top benefit might be: "You get to code software that will affect millions of consumers!"
I like to start off my job descriptions with a question to immediately engage the candidate. E.g.
How would you like to…?
Do you enjoy…?
Here's a good template I use to open my job descriptions:
Would you love [Benefit #1 of the job]. Do you like to [Benefit #2].

As [Job Title], you get to [the specific unique "what" of the job (this can include a couple of specifics)]. Join us at [name of the specific team (if one)] at [Entity].
2) Responsibilities
Aka: About You, Job Description, Role Description, What You Do, What is My Job, Opportunity, The Position etc.
You should be as clear as possible about what it is that you need your hire to do.
Group Responsibilities into 2 to 4 Categories
I recommend you include 2 or 4 of the most important things the person will be doing.
Example (Ongig):
Here's what I wrote in the Responsibilities section of a recent outbound sales job description for Ongig:
Your primary responsibilities are two-fold:

1) Get Appointments with C-Level Executives — Your primary responsibility is to get meetings between C-level/VP-level people at our prospective customers and me (the head of sales).

2) Qualify Customers — You will get the contact information (phone, email, address, etc.) for the decision-makers we have not qualified.
It will be very clear to the candidate what their primary tasks at hand are.
% Breakdown of Responsibilities.
Another way to do this is to break down the % of time that you expect the candidate to spend on certain functions. This is a way better approach than just listing out a dozen bullets of what you want them to do.
Example (Yum Brands (Pizza Hut, Dunkin Donuts, Taco Bell)
Yum in its corporate jobs includes in many of its job descriptions 3 or 4 categories of what the hire will do such as this breakdown for a Manager, Service Desk job req:
Lead a team of 40+ Associates and 3 direct reports (30%)
Ensuring customer satisfaction (40%)
Innovation (20%)
Administrative (10%)
Yum includes an additional 3 to 5 sub-bullets within each of those 4 categories so it's super-clear what's expected.
Who do they report to and who do they manage?
Star candidates want to know more about where they fit within the team, yet the vast majority of job descriptions don't make any mention of this.  I recommend you include the following:
Who They Report To –  For example, at Altisource they call this section "Reporting to" and include the title of the person the candidate would report to:
"Reporting to: Senior Manager, Human Resources (she is awesome!)"
If you can give the name of the hiring manager, even better! Remember, the best candidates crave transparency.
Who They Manage – If the position has direct reports, then mention it. Example: SnackNation writes in its VP of Customer Success JD that the hire will get to
"oversee 5 Customer Success reps."
I've seen Patagonia add an entire section called "Management" to cover managerial duties.
SEO Note: For search engine optimization purposes, it often makes sense to have this section be the first section you show in the JD because Google and other search engines read your job description in order and often show the intro text as the excerpt in search results. 
3) Requirements (Must-Haves)
Aka: Qualifications, Skills, Experience
If your candidate must have certain skills or experience, you should place them in a Requirements (Must-Haves) section and be very clear.
Remember, the idea is to attract candidates who have these skills and "Alienate the Non-Prospects" (i.e. candidates who do not have these skills should look elsewhere!)
For example, here are 2 requirements from a recent Account Executive job description at Salesforce.com:
"A proven sales hunter and closer"
"Experience selling at the C-level"
These requirements are very clear.
If you have an educational or certification requirement, you should put it in the Requirements section as well.
Qualities/Competencies — You may also want to include desired qualities in this Requirements section. Geoff Smart and Randy Street, authors of the excellent book Who: The A Method for Hiring, suggest including "competencies" that a candidate should have such as Transparency, Low Ego, and Coachability.
SnackNation has a dedicated section to the qualities they look for, calling it "Personal Attributes & Characteristics" in every job description. Edward Jones has a "Traits and Competencies" section for their Financial Advisors.
In doing so, SnackNation and Edward Jones are emphasizing that the type of human being they are looking for/culture is a company-wide priority.
You can also put your desired qualities in the "Responsibilities" type section.
4) Requirements (Nice-to-Haves)
Aka: Preferred Requirements, Preferred Experience, Preferred Qualifications
Note: This could be included as part of the Requirements (Must-Have) section above as long as the bullets are specifically labeled as "Nice-to-Have".
The purpose of this section is to communicate the skills and experience that are "nice-to-haves" and could put the candidate over-the-top.
Examples (Google, Nike and Amazon):
Google, Nike and IBM communicate their nice-to-have requirements through their "Preferred"/"Preference" section
Google writes into most of its Software Engineer job descriptions I've seen that it "prefers" you have a graduate degree (Master's or PhD or other further education") in addition to the BS degree in Computer Science it requires (i.e. a Must-Have) of most of its engineering positions.
Nike included "Strong SAP experience" in an Accounts Payable job recently – any candidate who has that SAP experience now knows they have a leg up.
Amazon "prefers" this in a recent engineering job: "Exposure to Six Sigma, Lean manufacturing efforts, transportation/logistics, and/or fulfillment/distribution centers."
5) About Team
Aka: Team Description, About Department Area
Note: This could be included at the end of the About Us section above or as its own separate section.
Candidates want to know what team they are going to be on, so your job description should include a sentence or two about the department.
Examples (Facebook and Dropbox):
Facebook's Partner Engineer job description reads:
Partner Engineering is a highly technical team that works with our strategic partners to integrate Facebook solutions into their mobile platforms, apps, and devices. In this role, you will engage with some of the world's most influential companies and work closely with our world-class engineering and product teams.
Dropbox calls this their "Team Description:
Our Engineering team is architecting a family of products that handle over a billion files a day. We take on the complexities of technology that affect everyday life, so that people can get back to living and doing their best work.
Ok, now we're going to dig into what you need from the candidates themselves.
Topics # 3 through #6 below can be treated as their own sections or consolidated into fewer sections such as Uber, QuickenLoans, Adobe, Twitter and others do (see "Samples of How Leaders Write Job Descriptions" below).
6) About Us
Aka: Overview, Note: Some employers leave the title of this section blank and just write a summary of the business/team
Every job description should include a brief background of your business. You should not assume your candidates know exactly what you're all about. Even companies with well-known brands like Nike and Yelp include an About Us section in their job descriptions.
You can do this at the start of your job description (more common (such as Yelp below)) or at the very end (which box.net does) or at beginning and end (which Nike does).
SEO Note: If you want your About Us section to be the first section, then we recommend you make it very short due to Google Search Engine Optimization. Some Recruitment SEO experts believe that Google gives higher weight to the opening words on a Web page and so the sooner your job description page mentions words specific to the job, the higher up your search rankings will be. 
Examples (Yelp and Nike)
Since 2004, our mission has been connecting people with great local businesses. We've fundamentally changed the way consumers make buying decisions by taking word of mouth online. Yelp brings transparency to the local business market, and we believe in helping consumers make smarter and more informed decisions about where to spend their money.
Mission Statement 
You'll notice that Yelp began with "Our mission is…" – candidates love this. They want to do something purposeful in their careers (especially millennials) (again, see The 5 C's of Why An A-Player Takes a New Job).
Nike too mentions their mission in job descriptions: "No matter the location, or the role, every Nike employee shares one galvanizing mission: To bring inspiration and innovation to every athlete in the world."
If you have a business that is less known than Yelp or Nike, it is even more important to include your mission in your job description (note: See Vision and Mission Statement Examples for how to write a mission statement and to see a list of my all-time favorites).
7) Compensation & Benefits
Aka: Compensation, Perks
Note: You can break out compensation into separate sections or combine them.
Every job description should include a field or section for compensation and benefits. Let's break the two down.
Compensation
Comp. is one of The 5 C's of Why An A-Player Takes a New Job and I recommend you address it, even if you don't have details on the #s.
A couple of comments on major compensation pieces:
Salary – If you've got an exact amount, great. If it's range (perhaps because of experience, then include that. A fallback is to say that it's "market-competitive" (but only if it really is!). Candidates can find out pay ranges for major employers on places like Glassdoor and Payscale anyway so you might as well include yours unless you have some good reason not to. And if you're not a major employer whose salary ranges are listed on third-party sites like Glassdoor, you still have to compete with those employers whose salary info is public; and so you should be as transparent as you can to gain candidate trust.
Bonus/Commissions – If the position includes any form of bonus or commissions then, again, include as much detail as you can on it.
Equity — If it includes stock, say so.
I've seen star sales people view a job description with zero information on compensation and assume it was commission-only (which turned them off) – when in reality the job had a healthy base salary to it.
At a minimum, you need to include the components of compensation like SnackNation did, for example, in their VP of Customer Success job description — they wrote simply:
Salary: Commensurate with Experience (Base + Bonus + Equity)
If you can provide more details than that, do it!
Many sales-related job descriptions in Silicon Valley, for example, include On-Target Earnings (or OTE) – this is the combination of salary and commission that a sales rep can make.
I saw a recent Inside Sales position that said OTE was $120,000 to $150,000. That's the type of estimate a quality sales person expects to see.
But don't leave it blank! Vagueness is a turn-off to the best talent.
Benefits
Aka: Perks
Note: This could be merged with Compensation or included separately.
If your benefits are the same company-wide, you can do what Dropbox does which is include a link in each of their job descriptions to: Dropbox Perks.
If you don't have a benefits page, you can just list the basic benefits in every job description like what Uber does here:
BENEFITS (U.S.)

401(k) plan, gym reimbursement, cell phone reimbursement.
Full medical/dental/vision package to fit your needs.
Unlimited vacation policy; work hard and take time when you need it.
If you offer benefits that are less than obvious, make sure to mention it. Check out this example from SalesLoft:
No Vacation Tracking (you take vacation whenever you want — no need to keep track)
Health, Dental, and Vision Insurance
Short-term and long-term disability (SalesLoft pays 100% of the individual premiums)
Casual dress all-day, everyday
401K with company match
Telecommute days
Rhythm, cadence, strong culture, and super bright future
Games, fun, parties & more
A few of those bullets really help Salesloft's job descriptions express their uniqueness and really stand out!
Extra Tips for Job Descriptions
The above are the 7 topics of a writing a job description that you should make sure to cover.
However, because some items don't fit cleanly into one particular job description section. Here are a few that you can just leave standalone or work into another section:
Equal Employment Opportunity Statement

 /Diversity Statement — I treat every candidate equally as a default and so I do not include EEO/diversity statements in job descriptions I write. However, your counsel might require that you include one. If you have to include an EEO statement, I recommend you put it at the bottom of the job description with no section title (just a sentence).

Key Results Areas (

Aka: Metrics, Accountabilities)Note: This can be merged with Responsibilities or be its own section. A star candidate is going to want to see how they are measured. Example (Altisource)Here are 3 "Key Result Areas" that Altisource used in a job description for a Corporate Recruiter:

Successfully recruit and hire candidates within hiring timeline.
Reduce cost per hire by increasing direct hires and minimizing the use of agencies.
Develop strategic sourcing strategies and programs that will develop a pipeline of candidates.

Example (SnackNation)Here is the Metrics & Accountabilities section for a VP of Customer Success & Experience job description at SnackNation:Overall: Increasing Revenue Per Month Per Customer

Upgrades (additional revenue from current customers)
Churn (lost revenue – downgrades and cancels – from current customers)
Increase Engagement associated with the following:

Customer Advocacy Platform (Influitive)
Customer Web Portal & Application (In process)
Strategic Partnership Network (In process)
Customer Membership Site (In future)

Travel

— If travel is key to the role, you must spell that out. Example: IBM includes two one-line fields in many of their job descriptions: 1) Is Travel Required (yes/no), 2) Is Extensive Travel Required (yes/no). This can be included in the Responsibilities or Requirements sections or in a broader What You Do/Who You Are type section.
Work Schedule — I noticed that Goldman Sachs has included "Work Schedule: 40 hours per week (9:00 a.m. to 6:00 p.m)" in some job descriptions. This may have to do with a new movement by Wall Street employers to strengthen employer brand by communicating limits on working long hours (see J.P. Morgan Wants Its Employees to Stop Working on the Weekend). A Work Schedule typically belongs in Requirements or What You Do/Who You Are section
Relocation Expenses — If you are willing to pay a candidate's relocation expenses, you should definitely mention this. That alone could catch a star's eye.
"Other" Section — Some items might be best placed in an Other section at the bottom of your job description. Wegmans Food, for example, mentions that employment may be contingent on a drug screen, physical and criminal background track. You might have your own random items to include here.
20 Samples of How Leaders Write Job Descriptions
I looked at 100's of the top ranked employers to work for (mostly through Fortune and Universum's lists) and here are 20 examples of employers and the sections (in order) they use when writing job descriptions. I'm not saying these are right or wrong — they just may give you ideas on how to write your job descriptions.
Leading employer brands use between 3 and 7 sections (5 is about the average).
You'll notice that the topics #3 through #6, I recommend above (Responsibilities, Key Results, Requirements (Must-Have) and Requirements (Nice-to-Have)) are often merged into just one or two sections called About Job, About You, etc.
Here are the 20 samples of structures of job descriptions (in no particular order):
QuickenLoans

Who We Are
What You'll Do/Need (Responsibilities, Requirements, Characteristics)
What You'll Get
Why We're Different

Adobe

Our Company
The challenge
What you'll do
What you need to succeed
Ideal
Education and Experience

Camden Property Trust

Company
Job Summary (includes "Reports To" and "Supervises" )
Essential Functions
Experience and Special Knowledge
Education
Specific Skills/Equipment
Perks

Twitter

Who We Are
About Team
Who You Are
Qualifications
Bonus Points
What's Next (a brief note encouraging applicants to include links to their work online)

Genentech

The Position
Job Responsibilities
Who We Are
Who You Are
Job Requirements

Intuit

About Team
Responsibilities
Qualifications Required
Qualifications Preferred

 Google

Summary (department, qualities)
Responsibilities
Minimum qualifications
Preferred qualifications
Area (aka Team)

Apple

Job Summary
Key Qualifications
Description (About Team, Responsibilities)
Education
Additional Requirements

 Uber

Summary (who the position reports to and other highlights about the job)
What You'll Do
What We're Looking For
Benefits

 Pwc

Summary
Job Description (About Team)
Position/Program Requirements

 Dropbox

Team Description
Role Description
Responsibilities
Requirements

Facebook

Summary (About Us, About You, About Team, qualities)
Responsibilities
Requirements

Amazon

Description (About Us, Responsibilities)
Basic Qualifications
Preferred Qualifications

EdwardJones

Opportunity
Role
Traits and Competencies
What to Expect
Preferred Qualifications

Wegmans Food

What is my job
How do I make a difference?
What skills, learnings, and experiences are required?
Work environment
Other (potential drug screen, physical, etc.)

Hilcorp

Overview (About Us)
Responsibilities
Qualifications
Education
Certifications, Licenses, Registrations

Aflac

The Division (About Team)
Principal Duties & Responsibilities
Education & Experience
Job Knowledge & Skills
Competencies (Core, Core Manager and Functional)
The Benefits

Whole Foods

Summary
Duties
Requirements
Essential Job Functions
About Us

North Face

Description/Summary
Key Responsiblities
Qualifications (Yrs. of related professional experience, Educational/Positional Requirements, Skills)
Diversity/Vision Statement

Glassdoor

Description (About Us, About Team and summary of job)
Key Responsibilities
Key Qualifications
Why Glassdoor?
Perks
Benefits (Competitive Salary, Equity, Health Insurance)

Yum Brands (Pizza Hut, Taco Bell, Dunkn Donuts)

Company Summary
Job Description (usually with a breakdown by % of the type of work)
Education
Experience
Skills & Other Requirements

Textio

Job Summary
Responsibilities
Requirements ("We'd love to hear from you if:"
What you get
I hope those samples, and the 7 topics I recommend you cover, help you in writing the best job descriptions in your industry.
What's your favorite tip on writing job descriptions?
If you feel like I missed some key section or topic of a job description, please leave me a comment below. I'd love to know what you think.
Why I wrote this?
We at Ongig are on a mission to transform your job descriptions. Check out our Text Analyzer software if you'd like to write job descriptions more effectively. You can request a demo right from this page (just click the button).
[starbox]