Do you need to make your talent search more inclusive? Here are 7 tips for writing job descriptions to attract diverse candidates:
1. Avoid exclusionary words
If your job descriptions have biased or "exclusionary" language, you might deter diverse candidates. Try to avoid words that offend (or exclude) job seekers based on their:
race
ethnicity
gender
age
sexual orientation
disability
felony history
education
mental health
veteran status
When you're writing job descriptions to attract diverse candidates, tools like Ongig allow you to remove bias in just a few clicks. Here's a table with 25 of the most common exclusionary words Ongig flags (and their inclusive replacements):
| Exclusionary Words | Bias Category | Inclusive Replacements |
| --- | --- | --- |
| a cakewalk | race | an easy task |
| bend | physical disability | lower oneself |
| blacklist/blacklists | race | blocklist, denylist |
| brown bag session | race | lunch and learn, learning session |
| climb/climbing | physical disability | scale, move up, scaling, moving up |
| criminal background check | former felons | background check |
| culture fit | race | culture add |
| digital native | age | passionate about technology |
| English native speaker | race | fluent in English |
| degree from a top school | elitism | a degree |
| he/she | LGBTQ+ | they/you |
| his/her | LGBTQ+ | their, your |
| lift/lifting | physical disability | move, hold, moving, holding |
| maternity and paternity leave | LGBTQ+ | parental leave, parental time off |
| new graduate | age | a graduate |
| recent graduate | age | a graduate |
| sanity check | mental health | review, audit, double-check |
| servant leadership | race | growth leadership, supportive leadership |
| sit/sitting | physical disability | be stationary, being stationary |
| stand/standing | physical disability | be upright/stationary, being upright/stationary |
| the men and women | LGBTQ+ | the team, the people |
| tribe | race | team, network |
| typing | physical disability | inputting, entering |
| walk/walking | physical disability | move, traverse, moving, traversing |
| walkthroughs | physical disability | final checks |
2. Trim the fluff and focus on your needs
Instead of having a long list of "captain obvious" qualifications, focus on the key requirements of your position. Trimming down fluff in your JDs shows job seekers your actual needs (and makes them easier to read too).
For instance, you might want to hire candidates with "strong communication skills" or "a team player," but do you really need to list those as requirements?
Listing too many "required skills" can scare off candidates. Especially women, who mainly apply for roles only if they meet 100% of the requirements.
Try focusing on what you actually need in a candidate (e.g., "experience creating a marketing budget" or "experience managing a content team"). Only list your "most-valued" marketing skills.
3. List work perks that appeal to diverse talent
Employee benefits are key to employee satisfaction (and retention). So it makes sense to design work perks (aka benefits) that capture the attention of diverse talent (like parental leave policies, ERGs, or tuition assistance).
Here are some examples:
Spotify
Spotify offers generous parental leave – 6 months fully paid – for all new parents: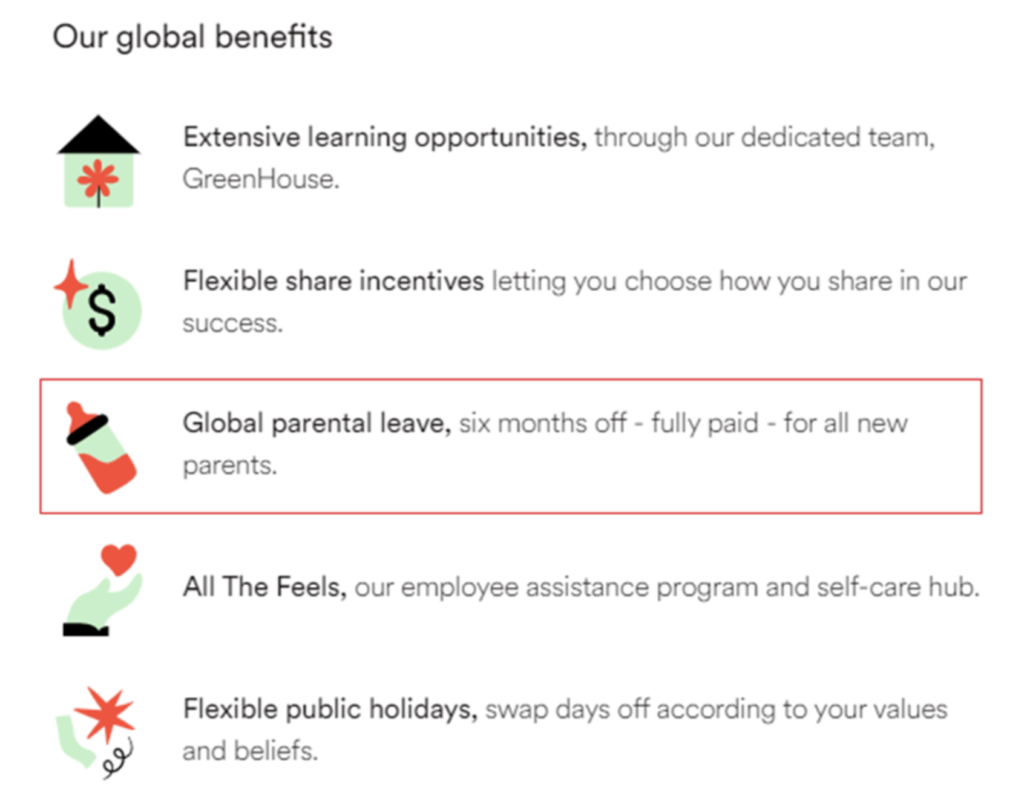 This perk helps you attract working parents (women, men, or gender non-binary) who want to spend time with their new children. Paid parental leave might even help you keep current employees after having children too.
General Motors (GM)
GM offers tuition assistance and student loan refinancing. A big perk for diverse talent.
In the 2020 Census, 88% of African Americans had a High School Diploma, and only 26% had a Bachelor's Degree.
Education benefits are a big draw for underrepresented talent, helping them overcome higher education barriers. If they already have a college degree, offering help to pay down their loans is a big perk.
Tinder
Tinder lists employee resource groups as a benefit to joining their team:

4. End your JDs with a diversity statement
Include an EEO or diversity statement if you're writing job descriptions to attract diverse candidates. Research shows:
"even a generic statement is still better than no statement"

source: LinkedIn Study of 764 members on Diversity Statements, June 2021.
Check out this link for 25+ examples of D&I statements. Here's what Pinterest uses for its diversity statement:
"At Pinterest, our mission is to bring everyone the inspiration to create a life they love, including our employees. We're taking on the most exciting challenges of our working lives, and we succeed with a team that represents an inclusive and diverse set of identities and backgrounds."
Your company's equal opportunity employer (EEO) tagline also reflects your commitment to equality and diversity. EEO statements are not required unless you are a federal contractor, but many companies still use them.
Here's the EEO statement Microsoft puts at the end of their job descriptions:
"Microsoft is an equal opportunity employer. All qualified applicants will receive consideration for employment without regard to age, ancestry, color, family or medical care leave, gender identity or expression, genetic information, marital status, medical condition, national origin, physical or mental disability, political affiliation, protected veteran status, race, religion, sex (including pregnancy), sexual orientation, or any other characteristic protected by applicable laws, regulations, and ordinances."
5. Include testimonials from diverse employees
If you already have a diverse team, showcase it in your JDs. Having real stories from your diverse employees helps candidates connect with your role, and get a picture of your company culture.
You can add video or photo testimonials to your job description pages, or a special section on your career site.
Elastic has a video like this on their job listings page: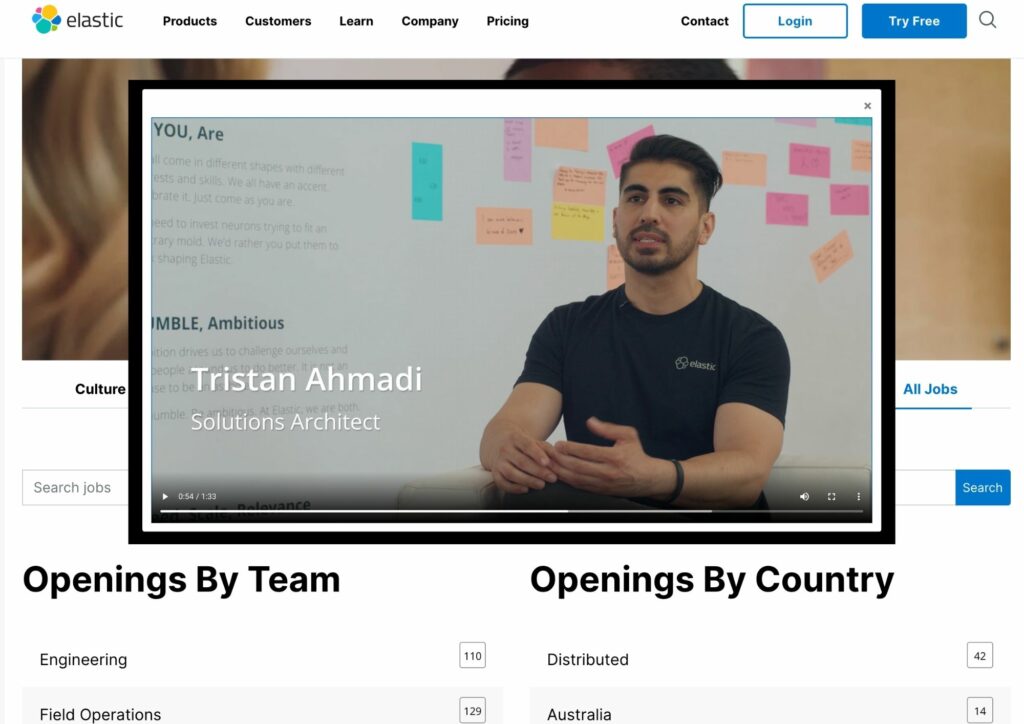 Note: Some applicant tracking systems don't have a place for videos or images in your job descriptions. So, try adding a link to your testimonials on YouTube or your career site.
6. Limit jargon
"Jargon" is anything used by a profession or a particular group that people outside that group find challenging to understand. Jargon can overcomplicate writing, especially JDs.
Although some jargon is to be expected in specific industries, the problem arises when your JD is so full of it that job seekers can't understand what the job is looking for.
Here are 10 of the most commonly used jargon you'll find in job ads are: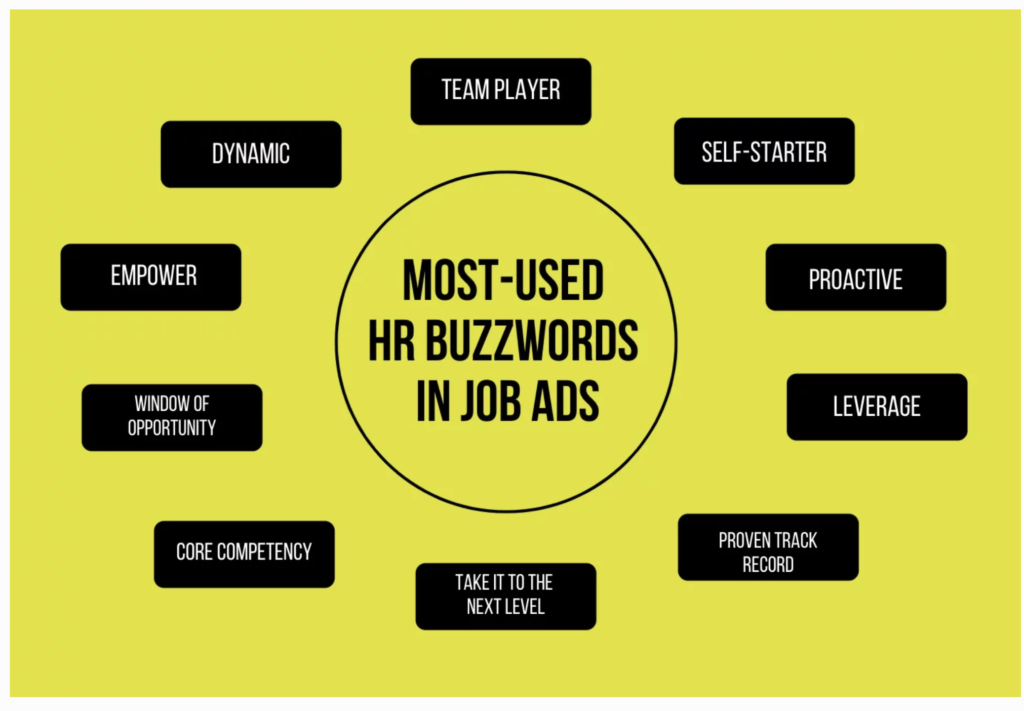 When writing descriptions to attract diverse candidates, choosing simple, easy-to-understand, yet effective words (and less jargon) may help you attract more diverse candidates.
Take the example of this Twitter job ad for a Software Engineer. There is very little jargon, and the qualifications are written in easy-to-understand language: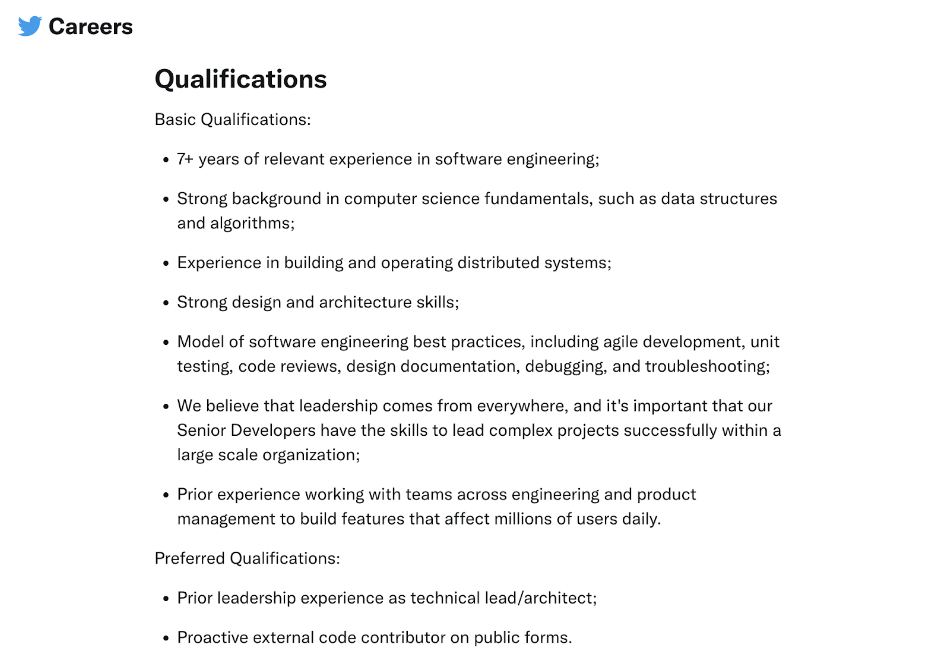 7. Include salary (or salary range)
61% of applicantswant to see salary included in the job description. Sharing compensation in a job ad is not a requirement by law everywhere, but it's required in some states like California, New York, Colorado, and Washington.

Listing the salary (or at least the salary range) in your job descriptions to attract diverse candidates not only helps attract a diverse pool of applicants, but can also save you the frustration of finding the best candidate only to find out they are not happy with the salary you are offering.

Here's how Comcast displays the salary range for a Director for Design Operations:

Why I wrote this?
Writing job descriptions to attract diverse candidates doesn't have to be hard. Ongig's mission is to ensure your JDs are effective and bias-free. Please request a demo to learn more.
Shout-outs:
Why You Need to Stop Using Jargon in Your Job Ads Right Now ( By Agency Central)
These are the most common ( and annoying) jargon in job ads (By Stephanie Vozza)