As a recruiter, your job is multi-layered. So, it expands far beyond the scope of just "hiring people." Nowadays, you need to make sure you're hiring for diversity.
Effective recruiters seek out qualified candidates and assist with arranging interviews. They also help to negotiate salaries, review resumes, advise clients, and stay on top of current labor laws.
But most recruiters say hiring for diversity is key to achieving high-performing company goals. This includes recruiting people from different genders, cultures, religions, and orientations.
Why Should You be Hiring for Diversity?
Diverse teams bring fresh perspectives, ideas, and innovation. Thus, when your workplace reflects the world, it's more creative and adaptable. Diversity also boosts employee satisfaction and attracts a wider range of talents. In 2024, it's not just a choice; it's a key to success. So, it's time to learn why diversity matters and how it can transform your recruitment game.
Remember, diverse teams come with unique perspectives — and set a standard for success and innovation. If you want to stay on top of the latest in hiring for diversity, here are 7 must-read books for recruiters. You will also find some insight from pros who've read them.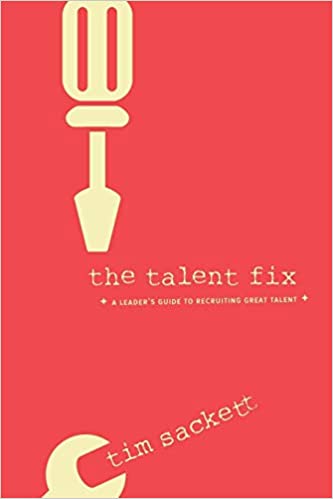 "Sackett is a no holds barred kind of guy and was right on the money with calling out the challenges I've faced in the recruitment process with actionable advice you can utilize right away. The humor was an added bonus."

— Logan Mallory, VP at Motivosity.
Sackett's book helps readers understand the power of making their own mark in today's society through the workplace culture they implement. So, there's a perfect combination of traditional recruiting practices and a more progressive approach to tackling the process effectively.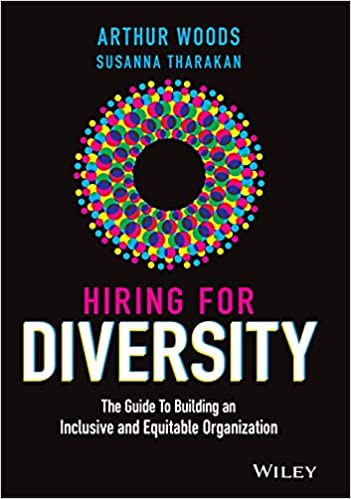 "This book provided a thoughtful analysis of what it means for employees to feel marginalized and excluded in the workforce. It also allowed me to create a new action plan to eliminate any of that from happening in my company."

— Brian Dechesare, Founder & CEO of BIWS.
There's an emotional essence that surrounds the content of this book. It draws you deeper into thought about assessing the systemic changes needed for hiring in an ever-changing, diverse world. So, this book gives you excellent tools and calls to action.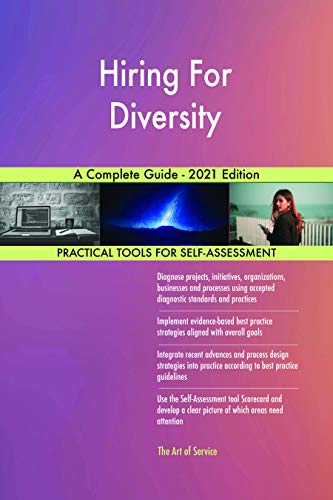 "The Art of Service toolkit this book provides has been monumental to me. I've utilized the interview questionnaires time and time again, and the structure of the book helped me set up an organizational process that took away any overwhelm I had about this process. It also helped me make improvements in my business I hadn't even realized I needed."

— Gates Little, President/CEO of altLINE Sobanco.
The best part about Blokdyk's book is that the principles of The Art of Service are customizable, allowing you to focus on your specific needs and goals.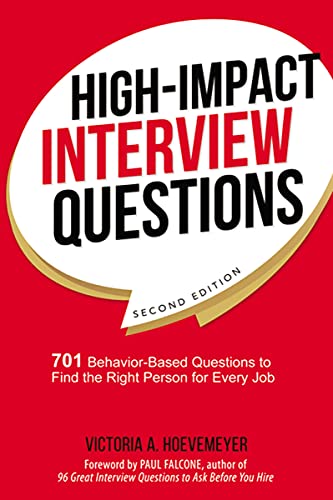 "I loved this book because it helped me understand the right questions to ask to really get to know the people I was recruiting, inquiring about the things that would help me hire those most suited for a diverse work environment who also had top talent."

— Roy Morejon, President & Co-Founder of Enventys Partners.
So, this book focuses on a behavior-based interviewing process. It does this by letting recruits showcase their skills by asking them to show how they'd handle situations based on their professional knowledge and experience.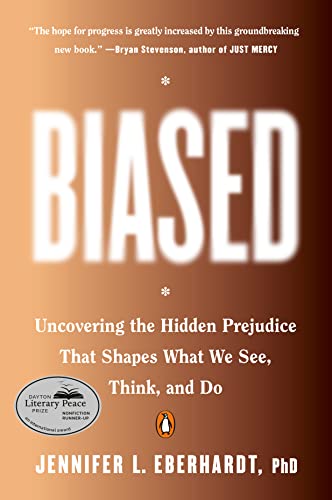 "Putting this into perspective was insightful because I got to acknowledge and assess the biases that occur in businesses, and everyday life, due to race. So, calling it out was what helped me be sure I was not actively a part of that tension."

— Max Wesman, COO of GoodHire
Eberhardt has a compelling way of presenting the elephant in the room about the indirect bias many people hold onto (without realizing it). This book creates awareness about how to recognize your implicit biases. Also, the science-based evidence speaks volumes about our cognition.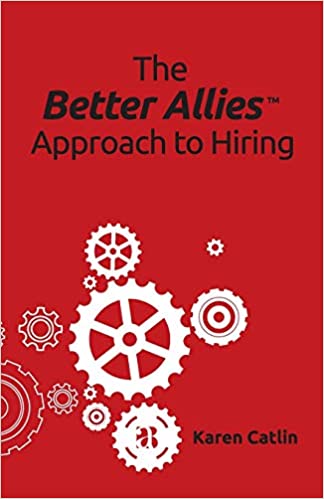 Providing an inclusive workplace that engages fresh thoughts and new perspectives is key to creating a high-producing team.
Catlin's book covers a variety of topics such as how to:
avoid alienating certain recruits
delegate your job descriptions
find the right networks to post your job opening to best suit your goals
It's practical and simplifies the process of hiring underrepresented talent. So, with real-life experiences and guidelines that make sense, this book will set you up to attract people who will benefit your business through inclusivity.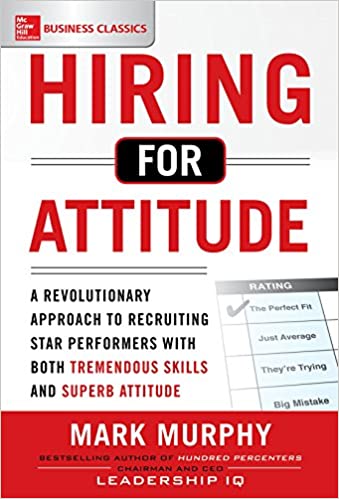 The biggest asset of Mark Murphy's guidebook is how it highlights that having the right attitude about the position you're acquiring is just as important as your skill set.
All employees want to hire pros with high-quality assets. But approaching the hiring process by vetting star attitudes will boost your productivity. The book includes easy-to-understand ways to find the attitude qualities you're targeting. And this also helps you design questions that pull that from the recruits.
So, Murphy establishes a conversation about building company culture and organizational system in a way that lets you grow your client's business and motivate your employees.
Why I wrote this:
Ongig's mission is to create effective and inclusive job descriptions to support your diversity recruiting efforts. The books in this post will guide you toward producing a more diverse talent pool and boosting your bottom line.
This is a guest post by Erika Rykun. Erika is a book nerd and editor at Booklyst. When she's not busy reading books, she writes about them.