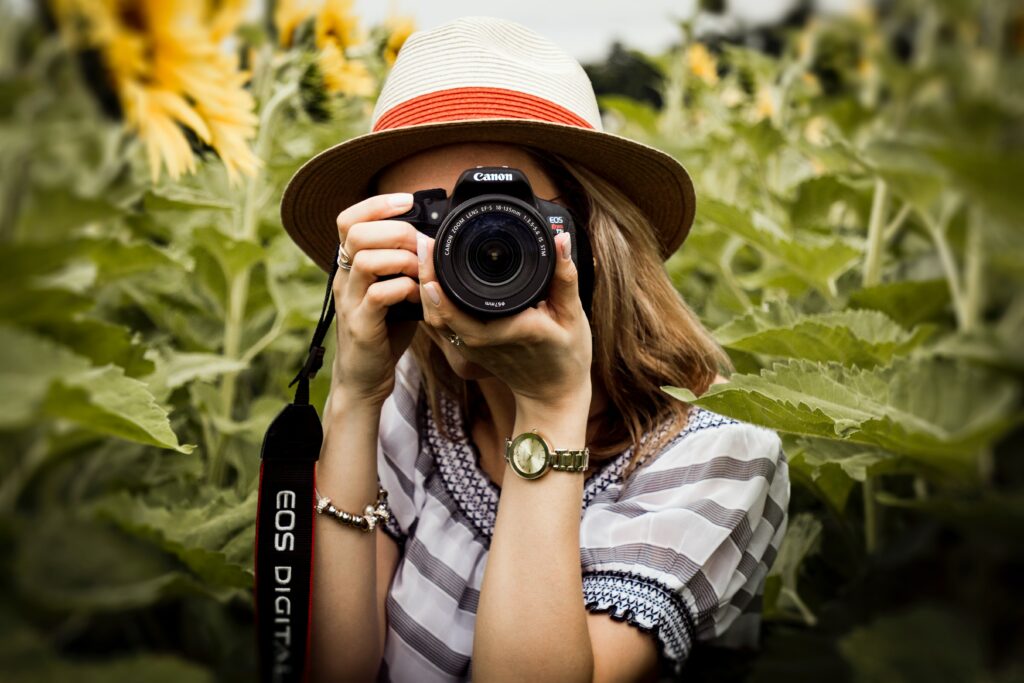 Even though we're well into the 21st century, gender stereotypes still exist in various professional industries. While most people might automatically assume the business world is the "hub" of gender stereotypes, people are still facing stigma in creative industries, too. 
Unfortunately, these pervasive gender stereotypes create detrimental effects on workplace diversity. They contribute to toxic environments, underrepresentation, pay gaps, and more.
That shouldn't, however, stop you from jumping into a creative career or thinking you won't find success there. Let's look at some common stereotypes plaguing creative industries today and what you can do to dismantle outdated gender biases. 
How Stereotyping Impacts the Industry
Gender stereotyping can negatively impact every industry. But, in the creative world, where people should feel safe to express themselves and their imagination, it feels even worse to be judged based on your gender rather than your work, skills, or natural talent. 
Some of those underlying issues that harm creative industries include underrepresentation.
A good example is the media. While it's not always considered a creative industry, podcasts can be extremely imaginative and successful. However, even though women make up half of the listeners of top-rated podcasts, men host 79% of them.
Underrepresentation is a big problem in the creative world, and it leads to a lack of diversity. Unfortunately, that can negatively impact the industry at large and cause issues like: 
Restricted viewpoints
Lack of innovation
Lack of consumer/audience support
The diversity and inclusivity problems in the creative industry may be causing women to turn away from these sectors. More women study creative art subjects than men but are still unrepresented in the creative industry. For example, six months after graduating, around 30% of women were working in the creative field they studied, compared to 40% of men.  
Other reasons women may choose not to pursue their creative careers include:
A lack of female role models
Worry about being placed in lower positions than they're worth
Dealing with a gender pay gap
Intimidation by male-dominated creative workspaces
The Rise of Women in Business
Thankfully, some women have opted to shatter the glass ceiling no matter what it takes – not just in creative industries but also in the business world. A growing trend of women in business is likely to spill over into the creative world. 
One of the biggest reasons for this trend is that over the last 20 years, women have started to take control when it comes to business. Due to underrepresentation and inequality, many women have chosen to start their own businesses and thrived. As of 2021, women comprised 53.4% of American workers; 23% were in executive positions, and 29% were in senior management positions. 
Women can take advantage of this trend in creative industries by "doing their own thing." After all, the more creative you can be with your work, the more likely you will stand out. That might mean starting your own studio, selling your products online, starting a podcast or show, or building a portfolio of your photography work. Rather than waiting to get hired by a larger corporation, take the reins of your career and follow the trend of women rising up in the business world. 
How Women Can Fight Disparities in Creative Industries
By starting your own business or freelancing your work, you can help combat some of the disparities in creative industries. For example, there are very few female leaders in the design world.
According to a report by The Brave New Normal, 79% of women designers have changed careers. That's a staggering statistic, largely brought on by male domination in the industry. 
Today's creative women have work to do if they want to dismantle gender bias and the pay gaps that often go with it. But it's not impossible. Many women avoid creative careers because they are considered "male-dominated."
That can't change unless more women start to take a stand. Men are not more creative simply because they're more visible in the industry. Some of the best ways to break in and be taken seriously include: 
Seek out  an internship
Find a female mentor
Advocate for pay equity
Network
Build a portfolio 
Narrow your focus
Increase your knowledge
The more women who break into the industry, the more likely we'll see female leaders in years to come.
That's all it takes for the tides to turn and the disparities to start to dissolve. Once more women can get into leadership positions, they can empower other young women along the way, and the landscape of the art and design world can change. 
It's a bit disheartening to think about creative work as "business-like." Your talent and ability shouldn't be based on your gender, especially in an industry that's focused on self-expression.
Why I Wrote This:
Ongig is on a mission to create diverse and inclusive workforces in all industries by helping companies to write unbiased (and awesome) job descriptions. Take the first step to appeal to top talent from all backgrounds by booking a Text Analyzer Software demo.
Shout-Outs: