Humans sometimes carry unconscious bias that leads to non-intended prejudice, especially when hiring people. Good news: Many diversity tools can help remove this bias (unconscious or not).
Studies show diverse companies:
"diverse companies enjoy 2.3 times higher cash flow per employee…inclusive teams improve team performance by up to 30 percent in high-diversity environments…companies with diverse management teams had a 19 percent increase in revenue compared to their less diverse counterparts."

source: Achievers.com
The 10 examples of a diversity tool I list below are AI-driven hiring tools, unique fonts to help people with dyslexia, questionnaires to assess cultural competence & more. Let's dive in!
10 Diversity Tools You Should Know About
Technology is a great equalizer in diversity because it has zero bias. Here are some diversity recruiting tools, sourcing tools, and audit tools to help you attract the right talent for the job (then keep them around).
1. Text Analyzer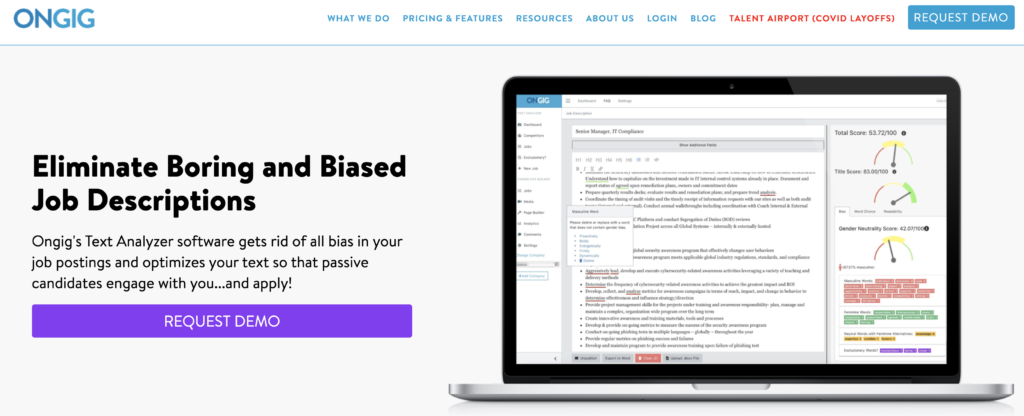 You might unknowingly use biased words when writing job descriptions. These words can have an impact on who decides to apply. And, it could be one of the causes why you are not getting the number of diverse applicants you want. Ongig's Text Analyzer evaluates your job descriptions for bias and more. This diversity tool suggests alternative, inclusive words so you can attract candidates without prejudice.
Pricing starts at $11,997 a year, and you can request a demo from the Ongig team to learn more.
2. Joonko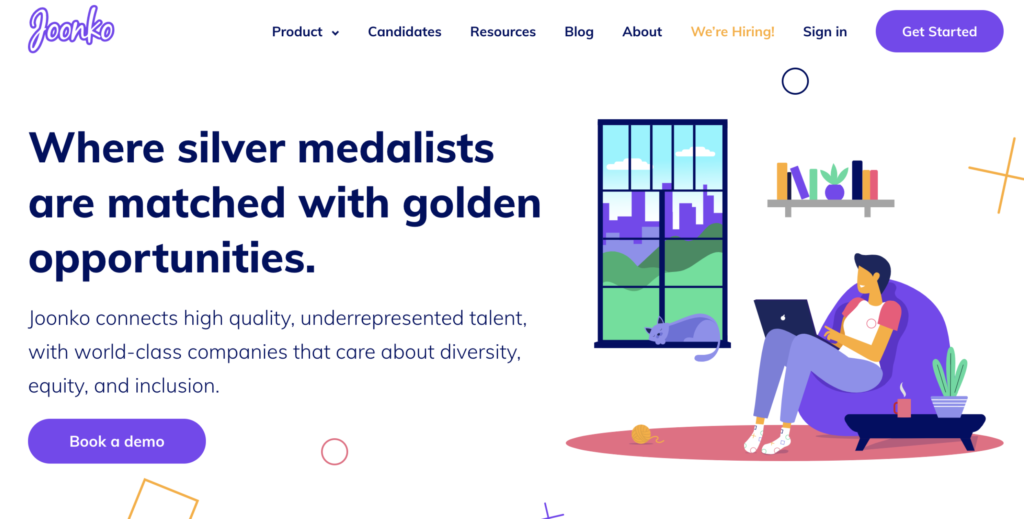 Joonko was founded in 2016 and named after Japanese climber Junko Tabei. Junko was the first woman who reached the summit of Mount Everest in 1975, showing you can get what you want if you persevere. Joonko is a diversity tool that uses Artificial Intelligence (AI) to interface directly with your Applicant Tracking System (ATS) to give you access from a pool of diverse and qualified talents. Whether you are looking to hire women, minorities, or army veterans, the Joonko talent pool provides it all.
You can schedule a free demo, and prices start at an $850 flat rate per month to subscribe.
3. Canvas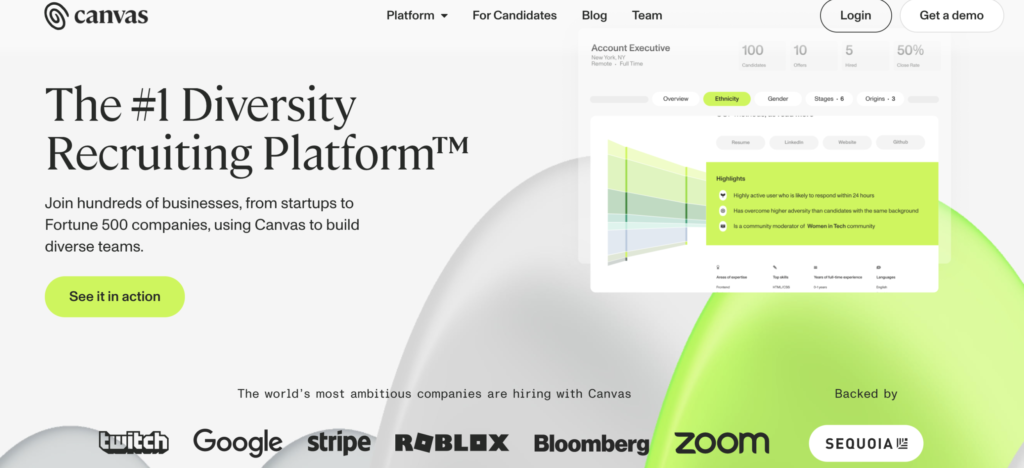 Canvas is a diversity assessment tool that uses a 75-point metric to help you gain insight into the skills and demographics of your applicants. You can tap into its talent pool of 350,000+, and as soon as you get the applicant's resumes, they're asked to fill out a questionnaire (defined by your team). This questionnaire gathers up to 75 insights into the skills and demographics of your applicant. Canvas also has a job board for job seekers and hosts events for both talents and companies looking to hire.
If you are interested in pricing, you can email Canvas to get a quote.
4. ProvenBase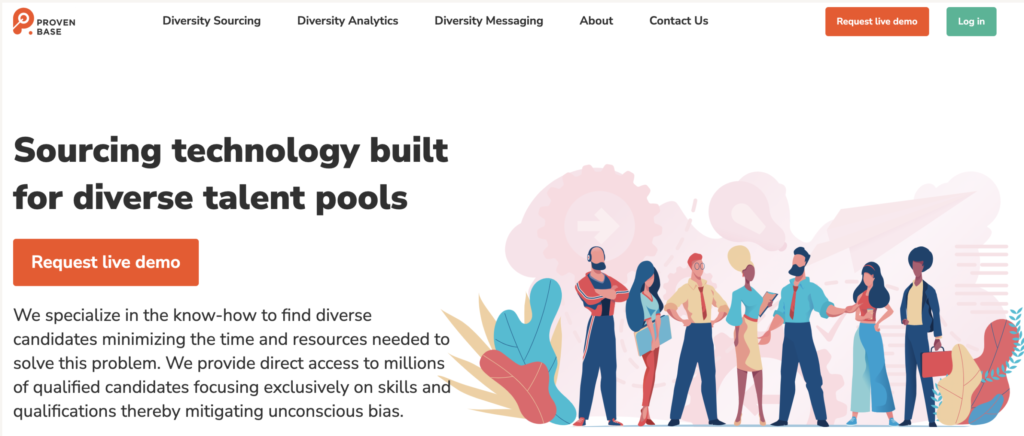 Launched on March 9, 2021, Provenbase presents an unbiased way of sourcing talents. This diversity tool uses AI to match jobs to talents using only their experience, skills, and qualifications. Age, race, social status, religion, or any other biases are eliminated from the search. This leaves companies with qualified candidates who can do the job. Provenbase software can easily integrate into your ATS.
If you're interested in what their service can do and pricing, you can request a demo on their website.
Note: Before we move to the next diversity tool, here's a fantastic podcast from the Diversity Tech Expo 2021 (hosted by RecTech Media) about the last 3 diversity and inclusion tools if you'd like to listen.
5. Vervoe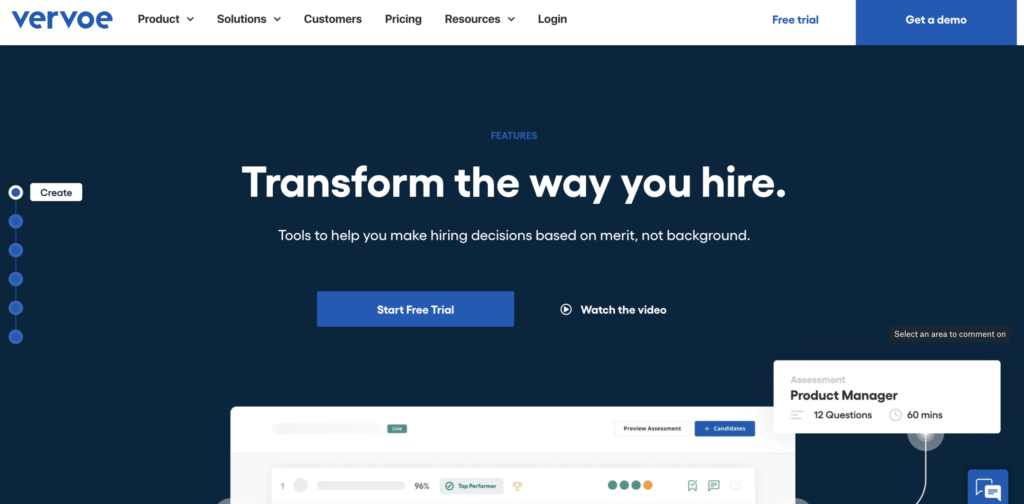 Vervoe helps companies hire people because of their skills, not their background. This diversity tool measures how someone can do the job vs. what's on their resume. For example, if you are looking to hire a customer service representative, you can choose from over 300 templates (or create your own) of assessments to test how well the candidate does with job-related tasks. Then, Vervoe's AI ranks the candidates based on how they perform. In the end, you can choose the best candidate according to the skillset, without bias.
Vervoe offers a free trial, and a subscription starts at $109 a month.
6. Diversio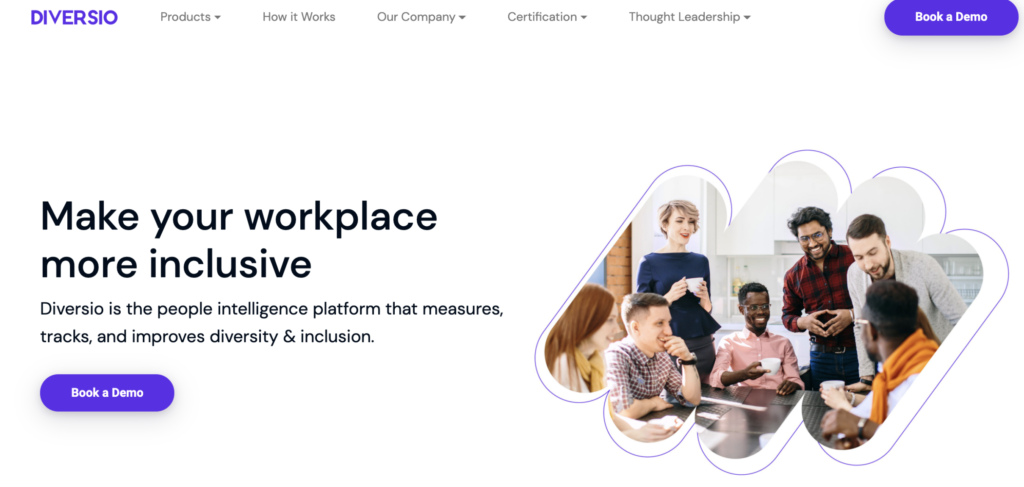 If your goal is to have a good DEI culture in your company, one of the first steps is to find out if any bias exists. Diversio is a diversity audit tool using AI to uncover bias, quantify results, and recommend solutions. The Canada-based company starts the process with a 4-minute self-assessment questionnaire. Once data is collected and analyzed, they recommend solutions. Diversio also has other DEI resources and training.
Diversio offers a demo to learn more, and you can contact them for pricing.
7. Collective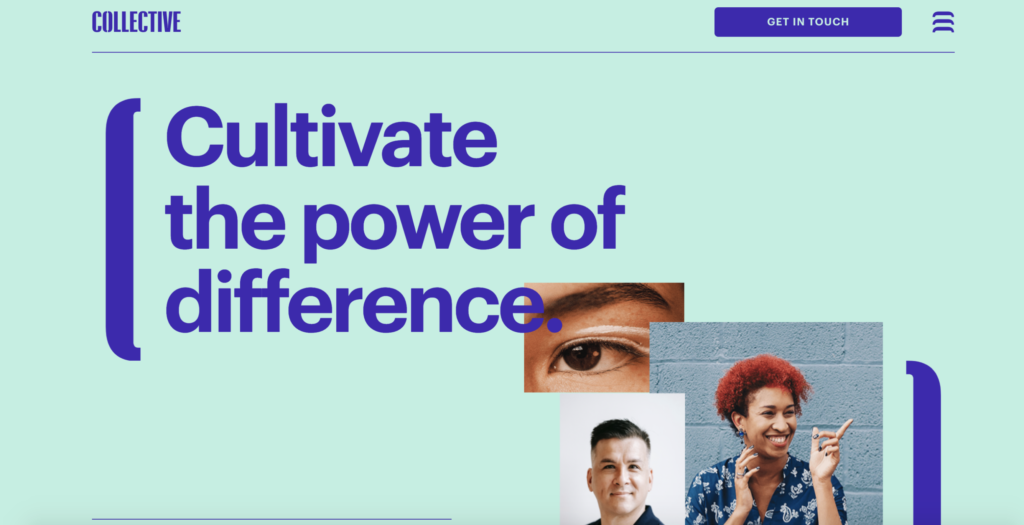 Collective is a workplace cultural diversity tool and consulting group that focuses on Diversity, Equity, and Inclusion strategies. Collective helps you remove barriers that prevent embedding DEI into a company's culture, starting with a thorough assessment of your business.
You can get in touch to learn more about their consulting, training, workshops, and pricing structure.
8. Dyslexie Font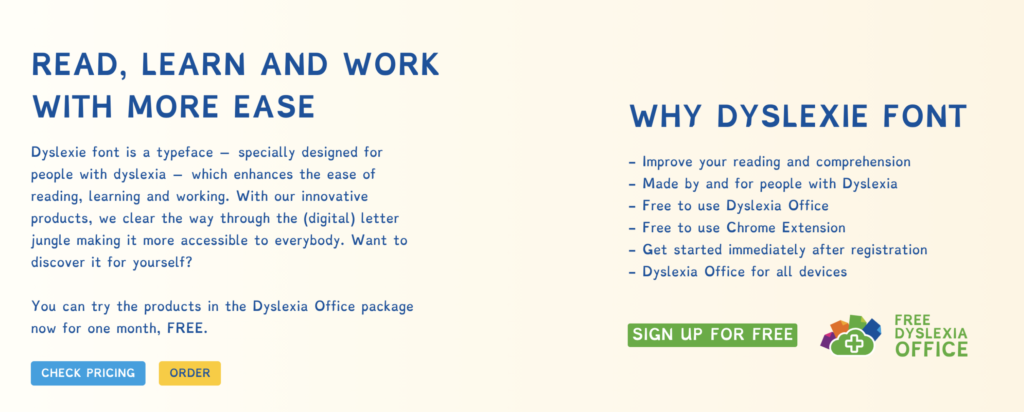 If your company has neurodiverse individuals with dyslexia, Dyslexie Font can help. This font can level out the playing field for them when it comes to doing anything that involves reading (like reading emails or creating reports). Dyslexia is a condition characterized by difficulty in reading, but it doesn't affect intelligence (think of Einstein). This font was created by and for people with dyslexia to help them read easier.
They offer a one-month free trial, and prices start at a $149.95-lifetime license per employee if you decide to purchase it.
9. Kweli Noir

Kweli in Kiswahili means truth, and Kweli Noir is a combination of a job board and a community where BIPOC (Black, Indigenous, and People of Color) can share their experience working for a specific company. For companies, it's an opportunity to learn about real experiences from these diverse candidates and post jobs to find and hire BIPOC candidates.
Posting an opening on Kweli is only CAD 20 per job.
10. AVMA Cultural Diversity Assessment Tool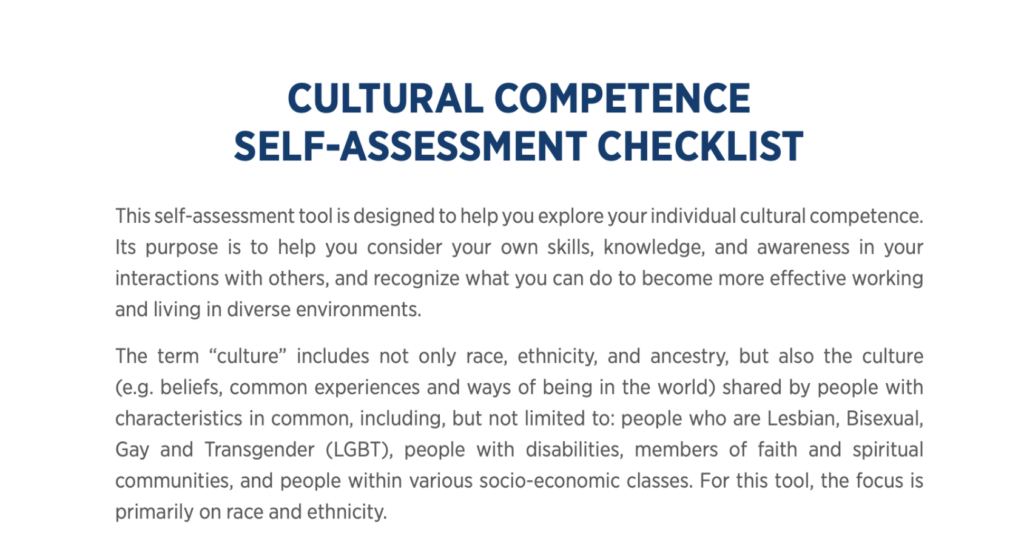 This cultural competence self-assessment questionnaire, from the American Veterinary Medical Association (AVMA), is one of the cultural diversity tools meant to help your employees explore their cultural competence and how they interact with others in the workplace. This diversity tool is focused more on race and ethnicity. You need to check which one applies to you and add the scores at the end: the higher your score, the higher your cultural competency. I can give employees a sense of self-awareness and provide HR a screenshot of the cultural competency situation in the company.
You can use this free self-assessment diversity tool as a template to create one for your company.
Why I Wrote This?
Ongig is on a mission to eliminate boring and biased job descriptions and help companies hire more diverse candidates. Diversity tools like Text Analyzer support that mission. Request a demo to learn more.
Shout-Outs: