If you are crafting new job postings, you might want to make your language more inclusive. I found 6 debiasing techniques that can help.
Before we jump into debiasing strategies, let's define "biased language" and "debiasing."
What is Biased Language?
"Biased language includes expressions that demean or exclude people because of age, sex, race, ethnicity, social class, or physical or mental traits."

source: ThoughtCo.
There are so many types of bias based on:
Race
Religion
Ethnicity
Sexual orientation
Gender
Mental health
Disability
Felony background
Elitism
Age
Neurodiversity
Veteran status
What is debiasing?
"Debiasing refers to the wide variety of techniques, methods, and interventions that are designed to eliminate or lessen potential errors, distortions, or other mistakes in people's thinking, judgment, or decision making"

source: Encyclopedia of Social Psychology
The debiasing strategies and tools below can help your biz be more inclusive…and might keep you safe from lawsuits too.
6 Ways to Debias your Language
When writing job descriptions, interviewing candidates, and any other type of office communications, you can use debiasing techniques to ensure your current (and potential) employees feel included. Here are 6 ways to debias your language at work:
1. Find potential bias in the workplace
A good first step is finding the actual biases that exist in your biz. You can survey your employees to discover any implicit bias they might have that can affect hiring or other business decisions.
Harvard's Implicit Bias project has multiple "Implicit Association Tests" you can use to measure bias: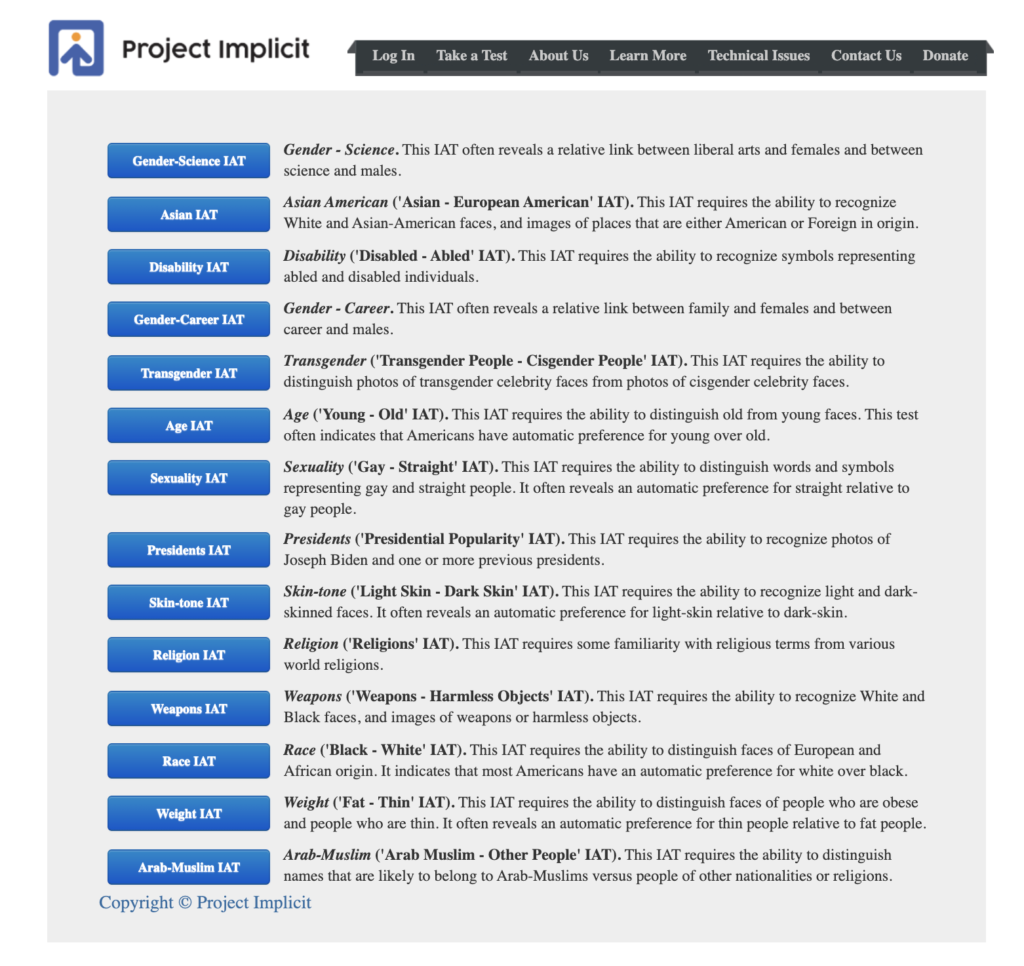 Once you zero on implicit biases, you can use them to steer your debiasing strategies.
2. Set diversity goals for your company
Diversity goals are an anchor for debiasing strategies. Once you know the biases present in your organization, creating goals to remove them is key. If you are a company with an all-male engineering department, your diversity goal might be to hire 15% more women engineers in the next 5 years.
If you are an ad agency run by an all-white male leadership team, your diversity goal might be to promote 10% more people of color over the next 5 years.
Other diversity goals can include creating a DEI Council, offering leadership training for women of color, or an intern program for underrepresented groups. Find out what some other brands' goals are here: 25+ Examples of Awesome Diversity Goals.
3. Offer DEI training for employees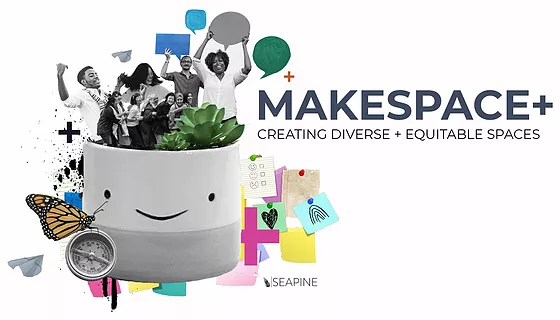 If you find your company as a whole, your leadership team or certain departments are not diverse, you might try diversity training. Diversity training helps open the floor to discuss bias, identify allies, and gets everyone involved in the conversation around debiasing strategies.
There are loads of co.s offering diversity, equity, and inclusion training (in-office or online). Here are a few with some traction:
Collective — offers diversity consulting, DEI training and workshops
MAKESPACE+ by Seapine — facilitates diversity workshops to priortize inclusion
Diversio — provides DEI resources and training
4. Debias your language with a Text Analyzer
Ongig's Text Analyzer tool supports debiasing language in your job postings and other content. You upload or copy/paste your content into the cloud-based software, and it makes recommendations on how to improve your scores in real-time.
The tool helps you create more inclusive JDs to improve diversity based on race, age, religion, sexual orientation, gender, disability, and more.
5. Install the Unbiasify to review candidates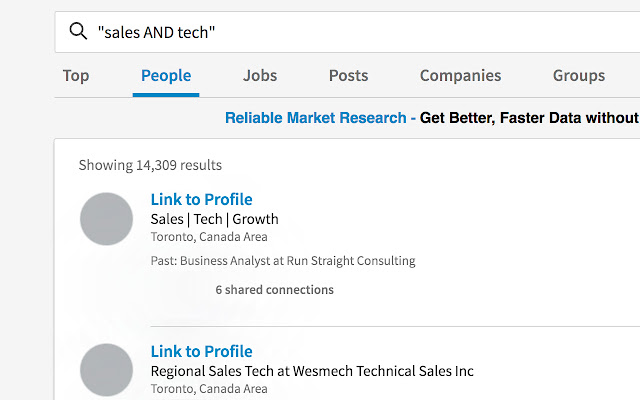 Unbiasify Chrome Extension is free for Google Chrome. It allows you to toggle on/off names and photos from Twitter, LinkedIn, and Facebook pages. Unbiasify:
"is an open source chrome extension that allows you to source candidates from LinkedIn, Angelist and Twitter without seeing people's names or faces."
This helps alleviate unconscious bias when seeing the name or face of an applicant.
6. Use a blind resume tool
Another way that you can debias your language is to focus on the qualifications and talents of a candidate instead of their demographic characteristics. Blind resume tools ensure the most relevant candidates are considered.
Here are 2 blind resume tools outlined in our post 10 Tools for Eliminating Racial Bias:
Why I Wrote This?
Ongig's Text Analyzer software helps debias your language in job postings (and beyond). We'd be happy to analyze your jobs to show you examples of biased language you might want to remove. Wouldn't you prefer to find bias before your candidates do!?
Shout-Outs:
Debiasing Definition (Encyclopedia of Social Psychology)
Biased Language Definition and Examples (by Richard Nordquist)
The business logic in debiasing (by McKinsey)
Diversio — Comprehensive diversity & inclusion training programs
MAKESPACE+ by Seapine — Building Capabilities, Prioritizing Inclusion
Collective — DEI Workshops
Entelo — One-Click Diversity Filters
Project Implicit (by Harvard University)
Pinpoint — The applicant tracking system with blind recruiting built in