There wasn't enough room in our previous Best Company Career Sites of 2017 (Vol. 1) piece, so we did a Volume 2!
Here are some of the best company career sites with an emphasis on the careers home page.
If you have anything that tugs at a candidate's heart, show it. Banfield is masterful at showing pics and videos of cute puppies.
Easy to digest info, including visually showing that you could work just about anywhere in the U.S. (a map is most valuable to show when you have a nationwide presence (all chains should use a map).

If quality is a priority, check out Toggl's approach in which they use their careers home page to list every department they have with a persona of who they're looking for along with a 20 minute test for each job.
They include salary ranges for each department — "No salary info" was the top reason why candidates had a negative candidate experience.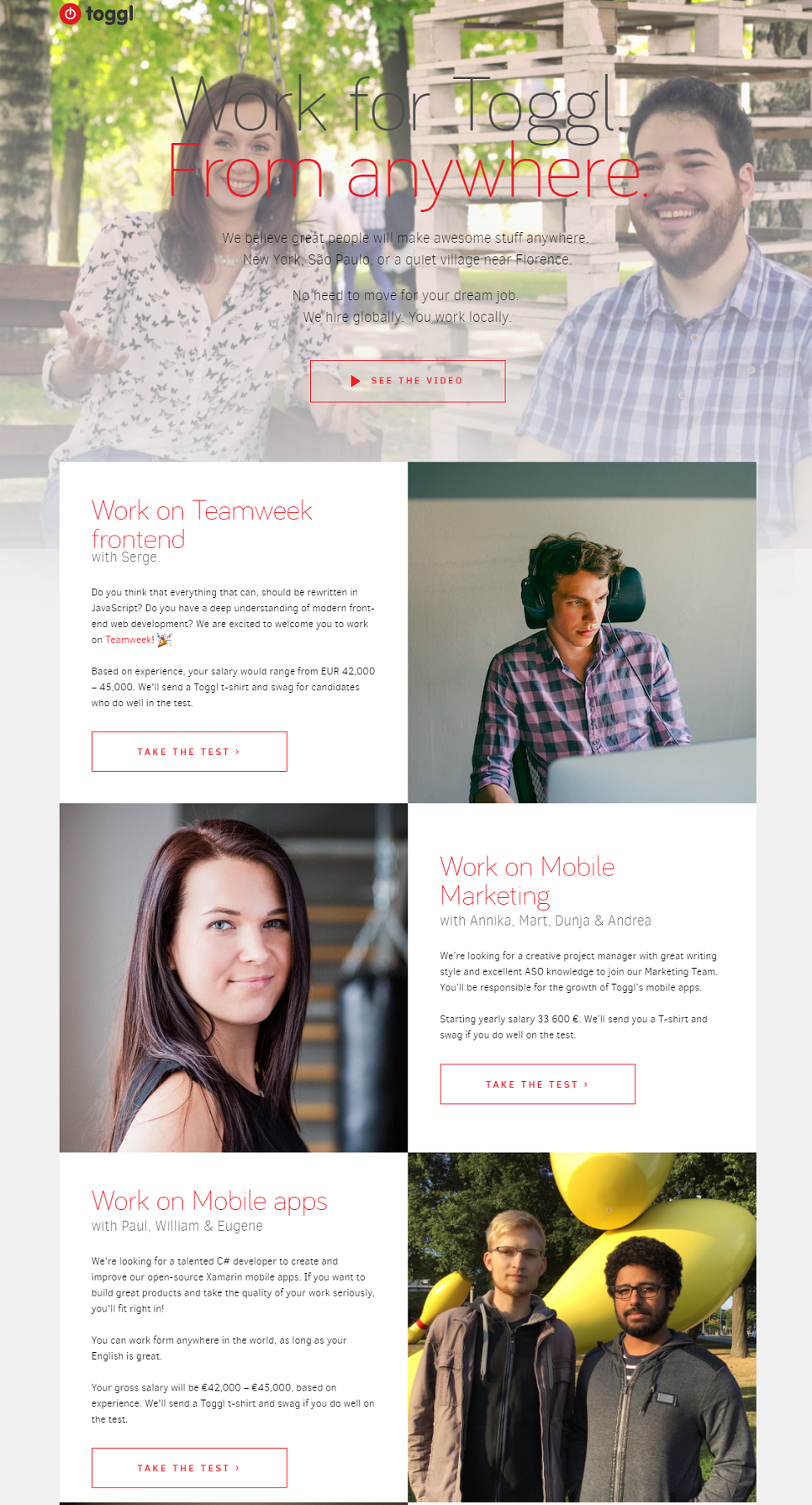 Awesome visuals, branding, and career site homepage layout.
Great talent community opt-in — The image definitely accentuates the opt-in
Status update link for returning applicants link — An under-utilized feature that can increase candidate experience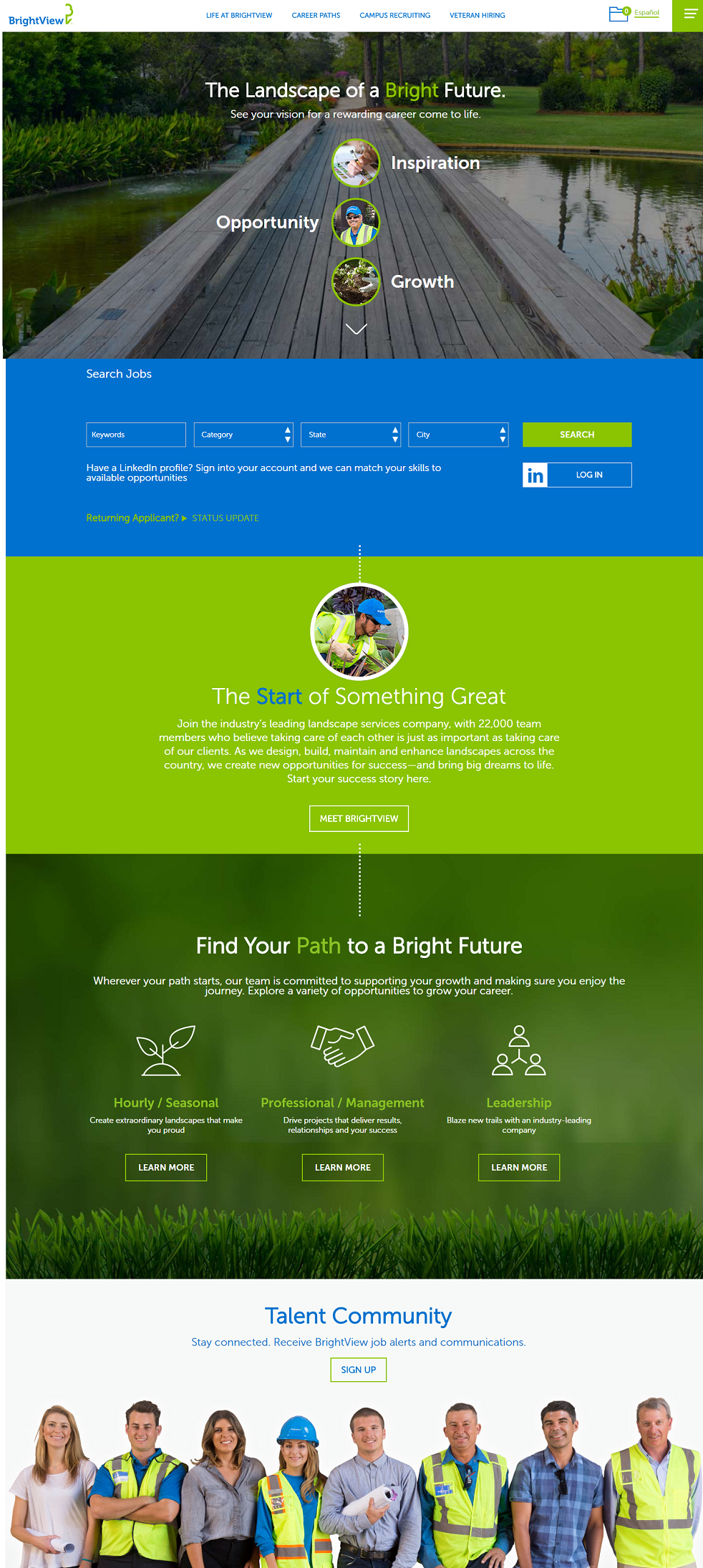 Branded URL (welcomeoriginalthinkers.com)
A quiz showing you your personality type and how that might be a good fit at Kimberly-Clark (see a sample of the quiz we took!)
Emphasis on job and/or location needs — Make sure candidates know your needs. Kimberly-Clark does this by emphasizing Neenah Appleton, WI jobs with its own tab and enlarged link (middle of page).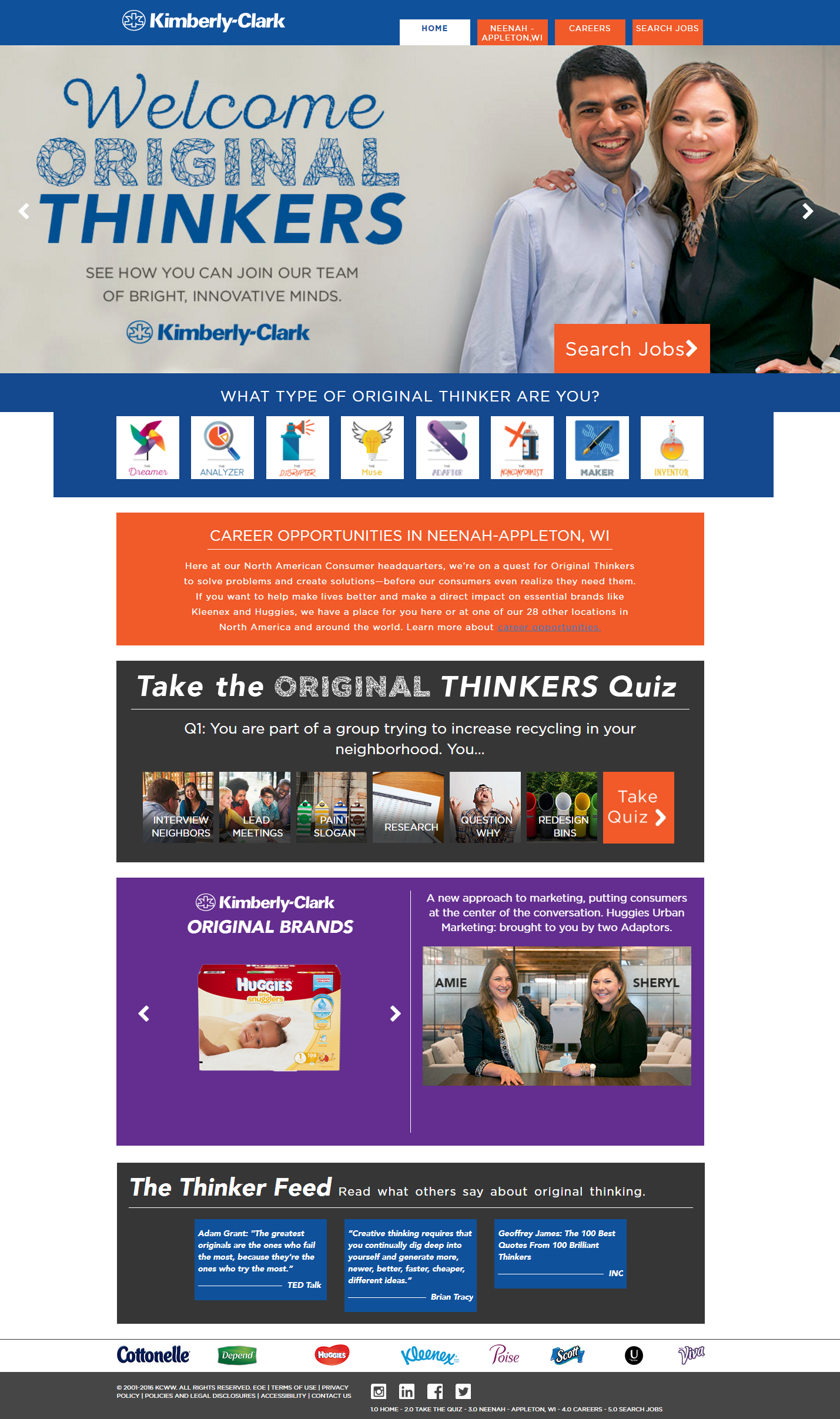 Clean, easy-to-navigate for such a big company
Unique employer branding video that tells you some things you probably don't know about the retailing giant (diversity, military/veteran recruiting, etc.)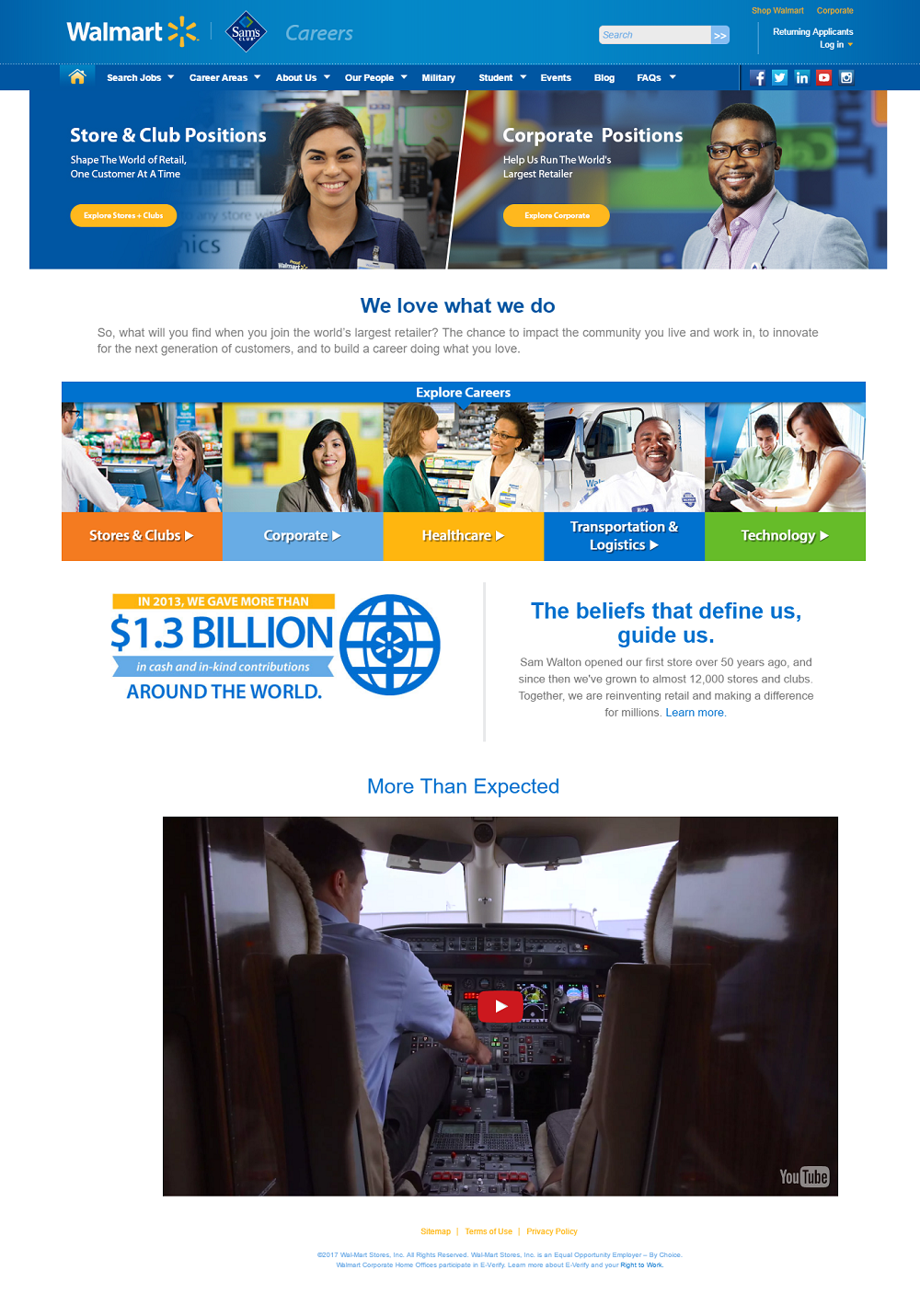 Killer sub-headline — Talking directly to the candidate.
Great Employer Branding and employer of choice award
Useful company stats with a cool looking counter.

Killer hero video media
3 easy call to actions
Employer of choice awards (6 of them!) above the fold
Enlarged talent community opt-in at the bottom of page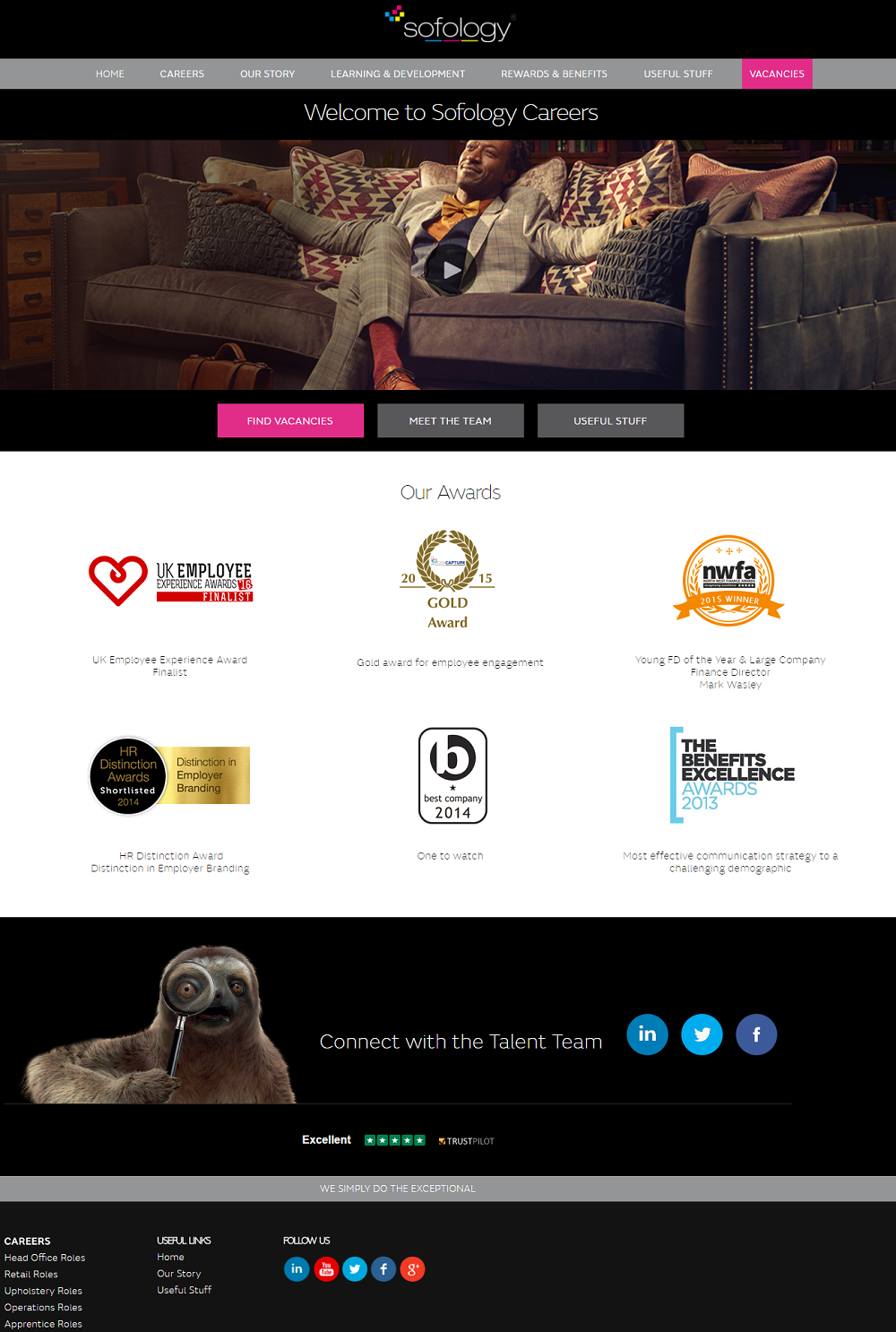 It's great to see an company who is as good at employer branding as they are at product branding. Check out:
The clear mention of their brands
The overall color scheme (I feel like they took the best colors from each brand to craft this company career page)
A dynamic headline — Strong and bold (literally and figuratively)
A mix of diverse people throughout the career homepage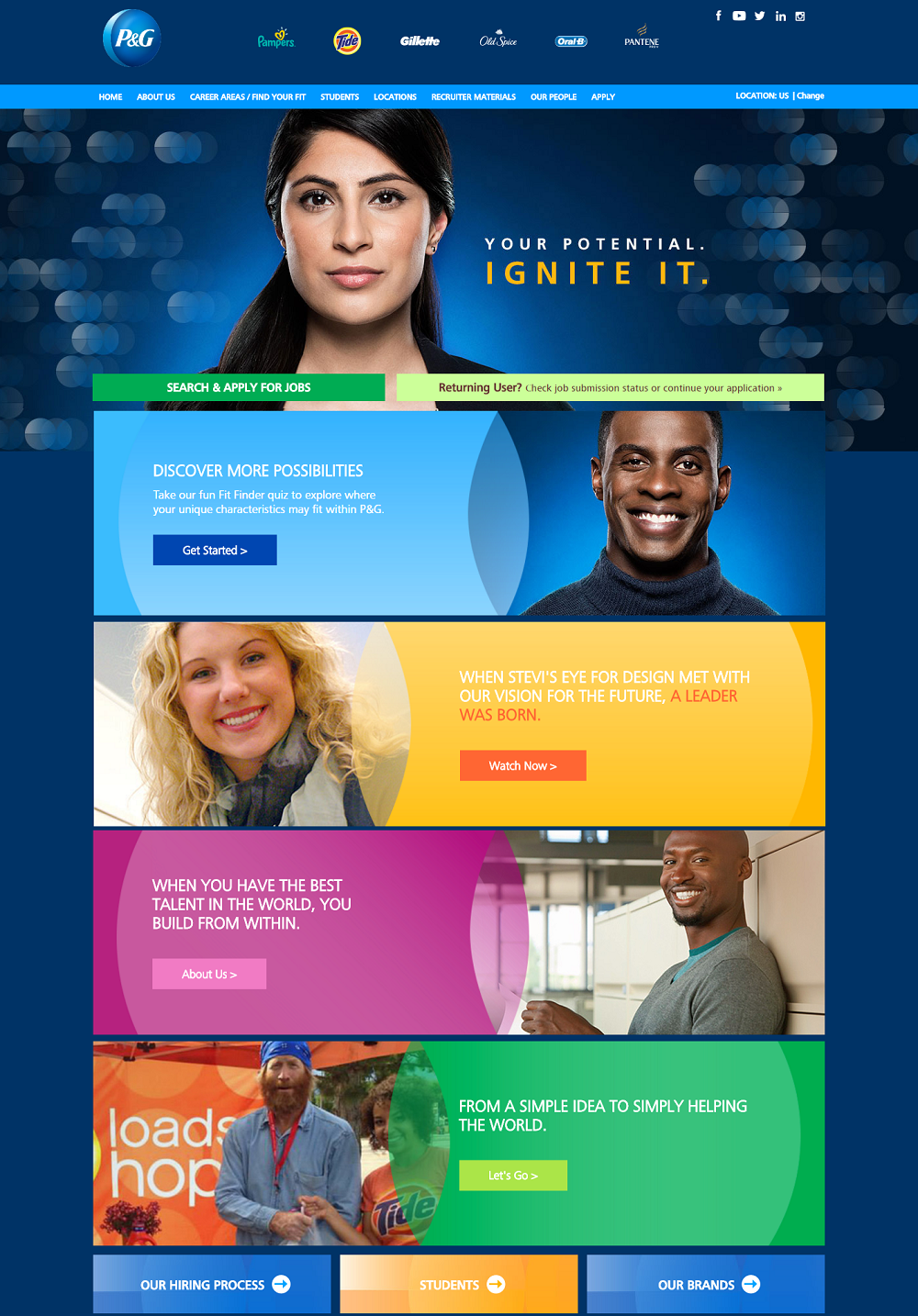 A nice mix of:
Recruitment Videos — Multiple videos are showcased, KPMG history and Life at KPMG
Answers to "why" a candidate should work there
Employer of Choice Awards — Rotating carousel of awards, this can also be utilized for images and/or video