Softwareadvice.com ran a survey of around 300 job seekers to figure out the top pain points of the online job application process.
There was a section about job descriptions and what candidates felt were most negative about them: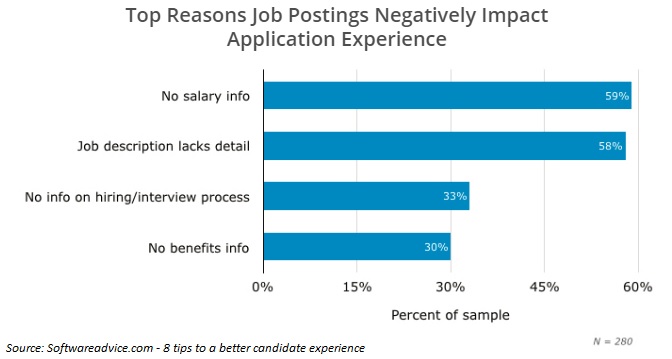 Here's how you can alleviate these pain points:
Problem: Job Description lacks detail.
Detail is key to job descriptions but so is engagement. You can have paragraphs of detail, but that may lose candidates' attention quickly. One way to solve this is by offering a video job description. To find out the profound effect video can have your job descriptions, check out Improve Your Recruiting with Video Job Descriptions.
Another way to solve the lack of detail on your job descriptions is to provide a live chat feature for any questions or comments candidates have.
Problem: No salary information.
Besides being more thorough in the creation of your job descriptions you can also add widgets. One of the widgets utilized by Ongig is the Glassdoor ratings and reviews widget (pictured below). There are 3 tabs which offer a nice overview of the company including salaries, reviews, and interview tips.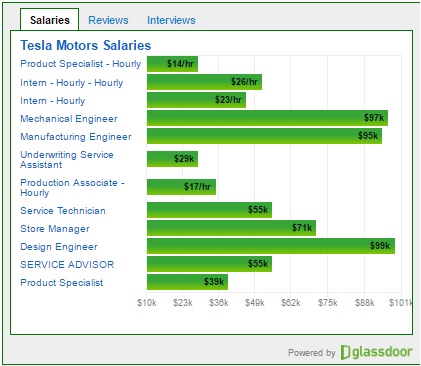 Problem: No information on hiring/interview process.
We've seen a couple of companies dedicate a specific section of their careers site to the interview process including FAQs, tips from recent hires and a "What it's like to work here" video. Here's an example from BNY Mellon's careers site.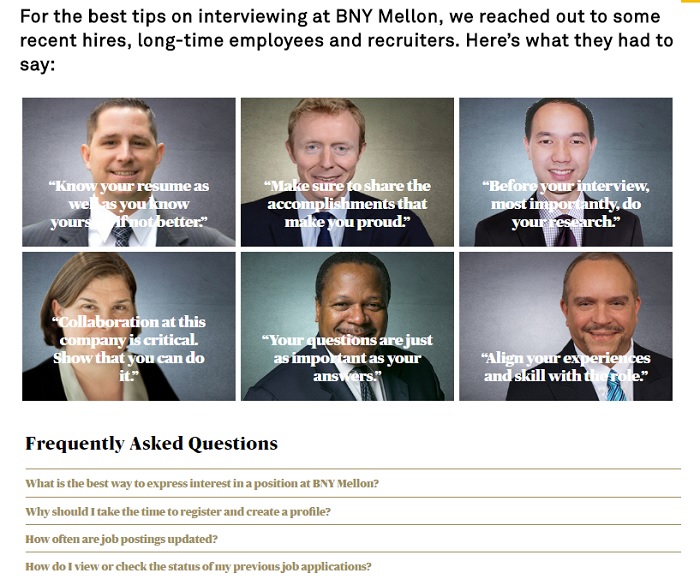 Problem: No benefits information.