Company review sites are a top resource for job seekers. You can think of them as a "Yelp for employers/companies".
It's important to know where job seekers doing their research so you can manage your employer brand and reputation.
So I created a list of 17 top company review sites to reference. Some sites feature employee-based content like reviews and ratings. Others produce their own employer reviews by analyzing companies on their own.
METHODOLOGY
We ran the top company reviews sites through an SEO (search engine optimization) tool called ahrefs to give us an "ahrefs Rank". ahrefs defines this as "the strength of a website's backlink profile compared to the others in ahrefs database, with rank #1 being the strongest." Here's an example of the Indeed's ahrefs rank.
Ahrefs isn't perfect but it provides a third-party "apples-to-apples" measurement to compare these company review sites.
Here are the top 17 company reviews sites that give a detailed, accurate look at employers: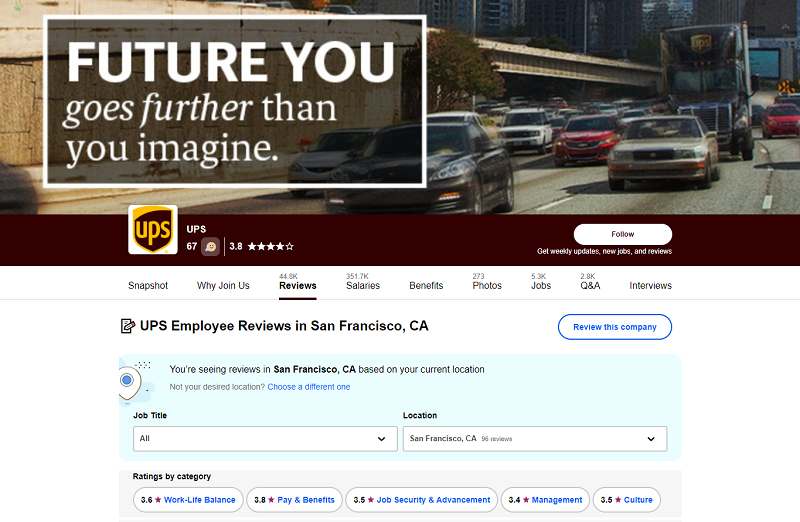 Indeed's employer reviews are segmented into a list of the best places to work and has around 500 companies that are reviewed and rated by current and past employees. Indeed is more like Glassdoor (both are owned by Recruit Holdings Ltd.) in the way employee reviews are conducted and also provide individual ratings as well as cumulative ratings.
Indeed's Company Review Rundown
Overall Company Review Rating Scale
Work/Life Balance Scale
Compensation/Benefits Scale
Job Security/Advancement Scale
Management Scale
Culture Scale
Employee Review
ahrefs Rank: 546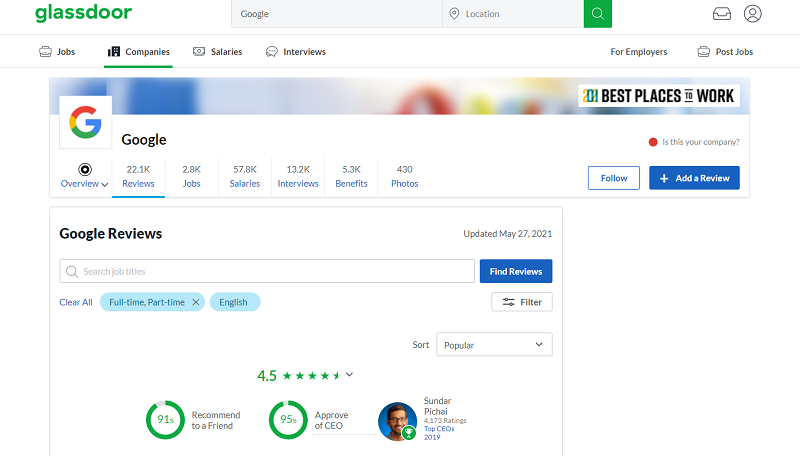 Glassdoor is a well-known employer review site that has built a database of 8+ million company reviews, leadership/management ratings, salary reports, job interview tips, employee benefits reports, and workplace insights. All data is generated by "the people who know the company best" (employees).
Glassdoor's Company Review Rundown
Overall Company Review Rating Scale: 1-5
Recommend Company To A Friend Scale: 0-100%
CEO Approval Rating Scale: 0-100%
Employee Review

Pros & Cons
Interview Ratings
ahrefs Rank: 1,010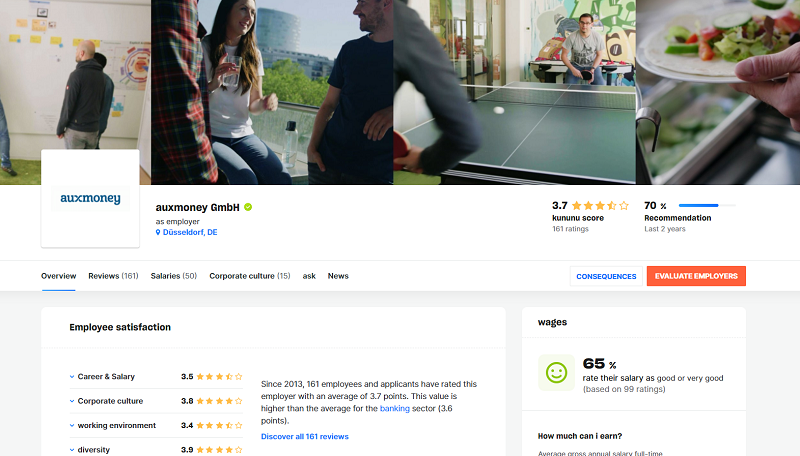 *note: Kununu focuses on German-based companies.
Kununu is an employer review site that gives job seekers an inside look into companies *before* they work there through authentic company reviews.
They also empower all employees by encouraging them to share their real work-life experiences.
Kununu's Company Review Rundown
Kununu Score
Recommendation Rate
Employee Ratings (based on 10 criteria)
Applicant Ratings
Culture Rating
Benefits
Salary
ahrefs Rank: 2,394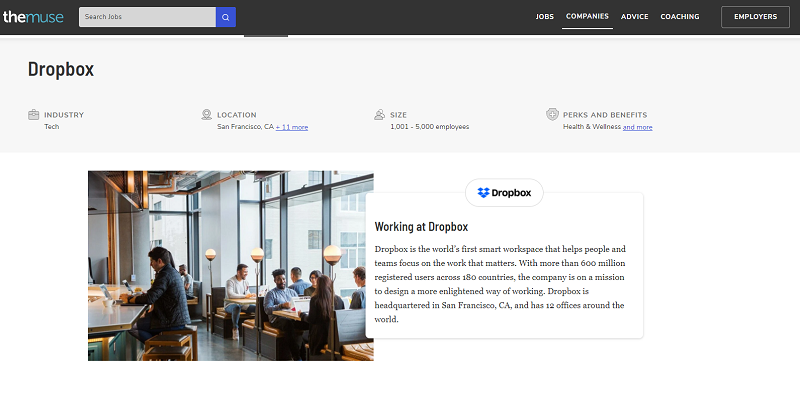 More known for it's job board and career advice, The Muse is building out a great database of company/employer ratings and reviews.
My favorite feature is the employee videos section. They consist of a 1-2 minute long video about the company, employee experience, and more.
The Muse Company Review Rundown
Company Overview
Employee Videos
In-depth Office Location Slideshows
Department-specific content
Links to Job Openings
ahrefs Rank: 3,555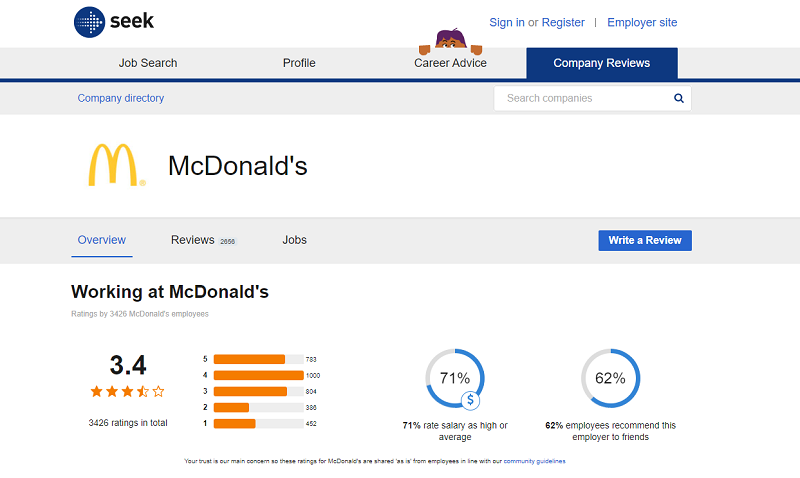 Australian owned and operated employer review site that is a great source of feedback and reviews from employees. Candidates can easily search ratings, reviews and jobs for a huge set of companies.
Seek's Company Review Rundown
Work/Life Balance
Career Development
Benefits & Perks
Management
Working Environment
Diversity and Equal Opportunity
ahrefs Rank: 4,497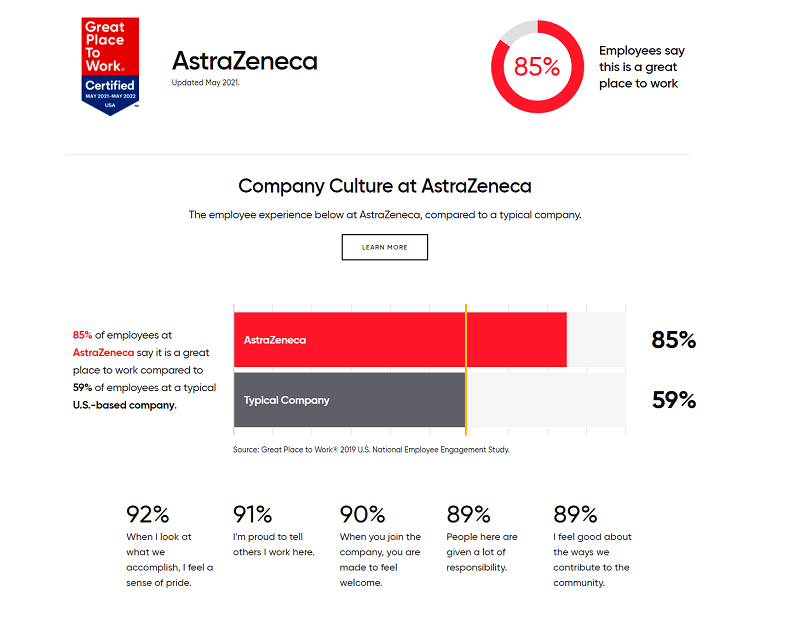 Great place to Work offers some of the most in-depth employer reviews. While GlassDoor offers individual employee feedback, Great Place to Work's employer review system is based on a collective rating of all current employees' feedback on an anonymous survey in six different areas. They also provide great visuals on employer statistics giving potential job candidates multiple ways to look at data.
Great Place To Work's Company Review Rundown
What Employees Say Scale: 0-100%
About Company
Company Awards
Perks & Programs
Compensation Programs
Employee Benefits
Demographic Visuals (Charts & Graphs)
Hiring Outlooks
Advice On How To Get Hired
ahrefs Rank: 7,306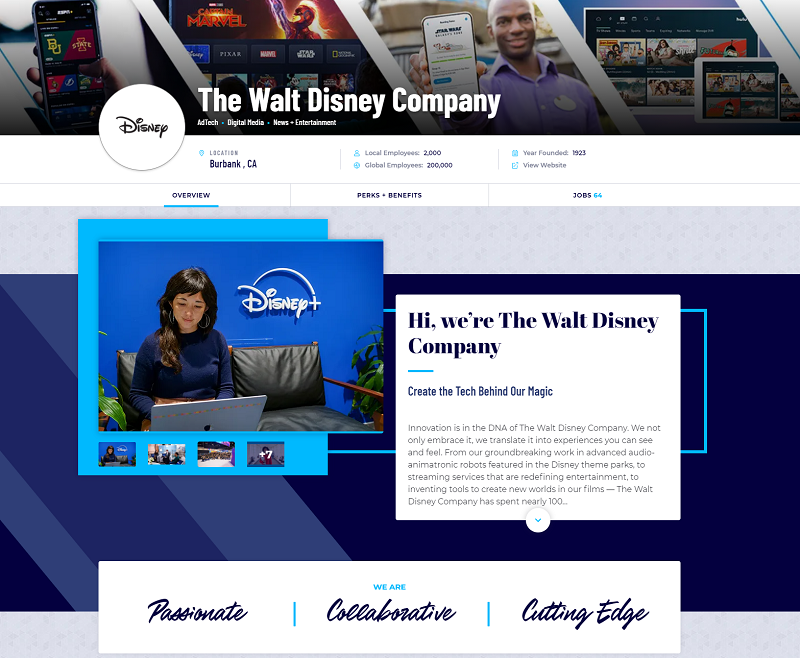 BuiltIn focuses on employers and jobs in tech (exclusively). They help tech talent find their professional purpose and they help employers tell their stories, BuiltIn is the intersection at where these two cross. The company review pages are comprehensive and also feature employee reviews and a Q&A section.
BuiltIn's Company Review Rundown
Locations
Perks & Benefits
Job Openings
Technology Used
Articles mentioning company/company news
ahrefs Rank: 14,702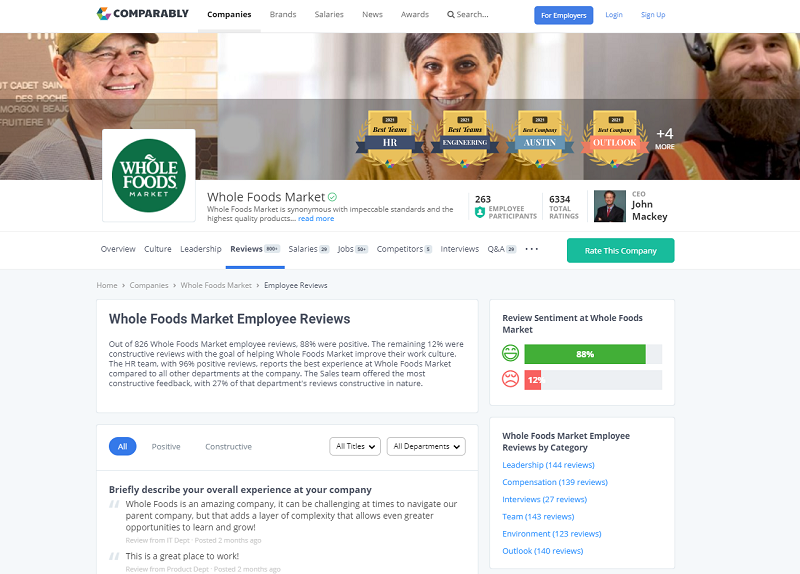 Comparably is a company review site focused on compensation and company culture data. With ratings for gender, diversity and overall culture, Comparably offers things candidates are really looking for when researching a company. Some employers prefer Comparably versus Glassdoor because it allows you to better control surveying current employers (Glassdoor includes ratings from former employees who sometimes are disgruntled).
Comparably has one of my favorite interfaces out of all of the employer review sites with clean, readable graphs and visuals.
Comparably's Company Review Rundown
Company Culture Score (Includes breakdown by Department)
Awards
CEO Score
Gender Score
Diversity Score
Reviews from Employee
Salary Information
Competitor Comparison
Anonymous Q&A with Employee
ahrefs Rank: 26,137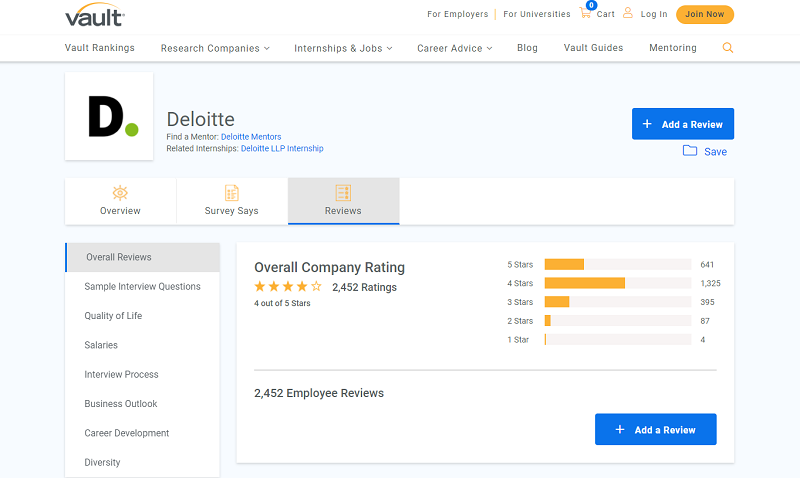 Vault provides employer ratings, reviews, and rankings on 5,000 companies in over 120 industries. Rather than an employee review based site, Vault does most of their company research in-house and provides some really in-depth information on each department. This site does have some free content (overview and some rankings) on companies, but in order to get the good stuff you will need to subscribe to Vault for a fee.
Vault's Company Review Rundown
Overview

Review on each department
Financial Performance
Strategy
Mergers & Acquisitions
Recent Company News & Press Releases

Industry Reputation
Career Advancement
Quality of Life
Salary & Benefits
Interview Process
Employee Reviews
ahrefs Rank: 28,333
*note: All content on site is based/focused women.
One of the largest career communities for women. Fairygodboss's mission is to providie free resources for highly motivated women to connect with other career-minded individuals and companies. Millions of women visit Fairygodboss for career connections, jobs, community advice, virtual events and hard-to-find intel about how companies treat women.
Fairygodboss's Employer Review Rundown
Company Overview
Job Openings
Employee Reviews
Benefits
Parental Leave
Work/Life Balance
ahrefs Rank: 29,425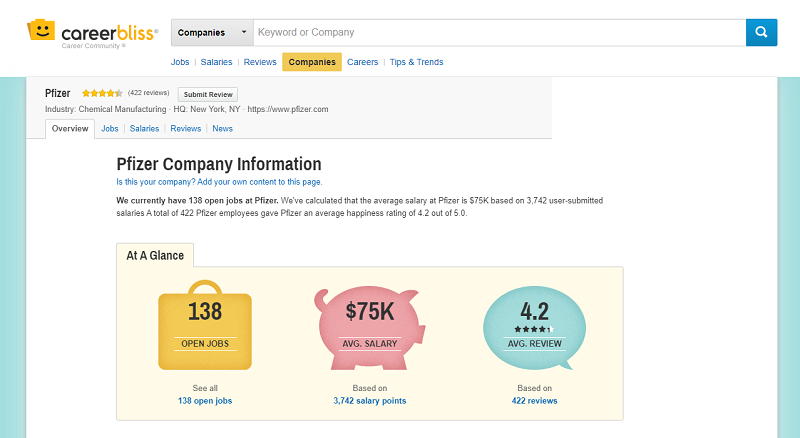 Another trending company review site is CareerBliss. Serving multiple perspectives (employers, job seekers and recruiters) CareerBliss is a one stop shop for job seekers looking for information on an employer.
CareerBliss has some of the most complete salary data including salary by position and in-depth salary comparisons to the national average and geographical averages.
They also have an annual employer of choice award for the top 50 Happiest Companies in America.
CareerBliss's Employer Review Rundown
Bliss Score – Includes multiple user-generated data points like job satisfaction, pay-scale and overall employee happiness to calculate the "Bliss Score"
# of job openings
Average Salary (across company)
Employee Reviews (based on 8 criteria)
Links to Job Openings
Company Salary Distribution
Salary by Position
Compared to national avg. salary of position
Compared to avg. salary of position at specific location
ahrefs Rank: 69,938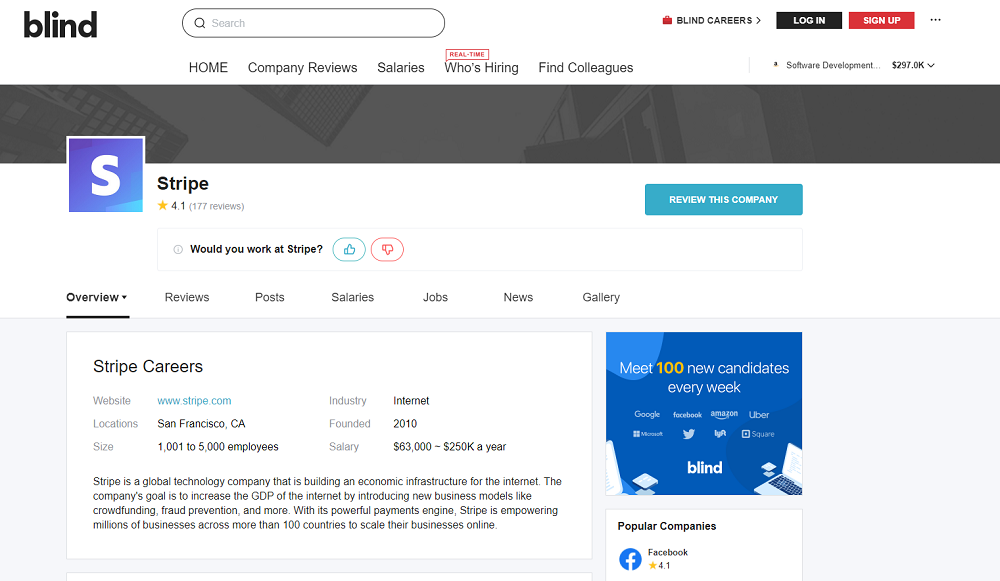 Professionals anonymously communicate in private company channels and openly with users across industries. Blind is a place where 3.5MM+ professionals worldwide share advice, provide honest feedback, improve company culture and discover relevant career information.
Blind's mission towards transparency breaks down professional barriers – empowering informed decisions and inspiring productive change in the workplace.
Blind's Company Review Rundown
Company Overview
Employee Reviews
Company Ratings (rating scale: 1-5)

Career Growth
Work/Life Balance
Compensation
Company Culture
Management
ahrefs Rank: 105,615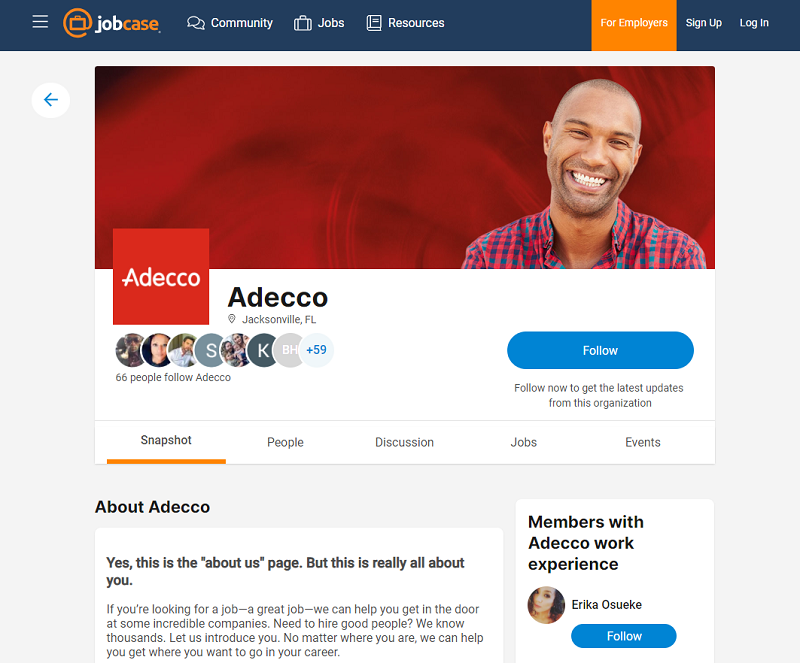 Jobcase provides lots of capabilities for job seekers. They offer a couple of cool features including a cool Q&A style message board where community members share experiences at that company. They also gives you the ability to connect with current employees on social media.
Jobcase's Company Review Rundown
Company Snapshot
Employee Profiles (and if you have any connection to them)
Discussion
Job Openings
Upcoming Hiring Events
ahrefs Rank: 110,439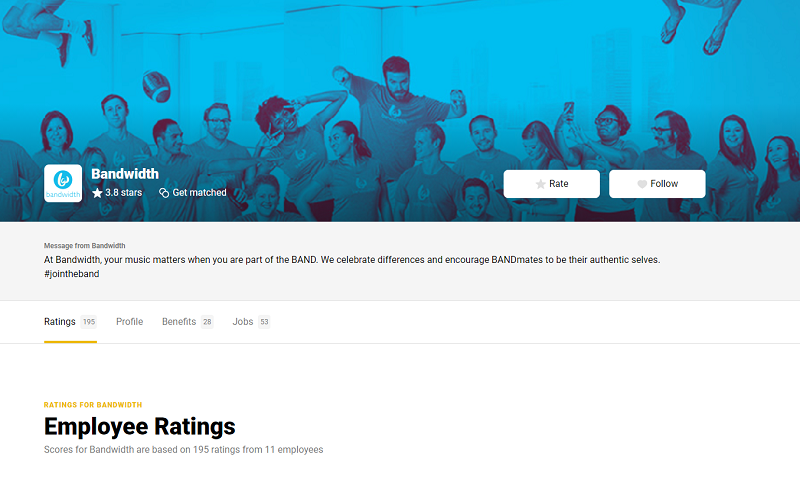 InHerSight is a completely anonymous platform to measure how well companies support women employees, from office suites to executive suites, in cubicles and in warehouses.
Women employees can rate and review their experience at companies and can get matched to a job at a company that shares their values.
InHerSight's Company Review Rundown
Employee Ratings for: (rating scale 1-5)

Opportunity
Schedule & Flexibility
Enrichment
Family
Culture

They also have a subsection of ratings for each of the 5 categories above.
Employee Comments
Cool Feature — You can filter ratings by career level, race/ethnicity, sexual, sexual orientation, and parental status.
ahrefs Rank: 131,693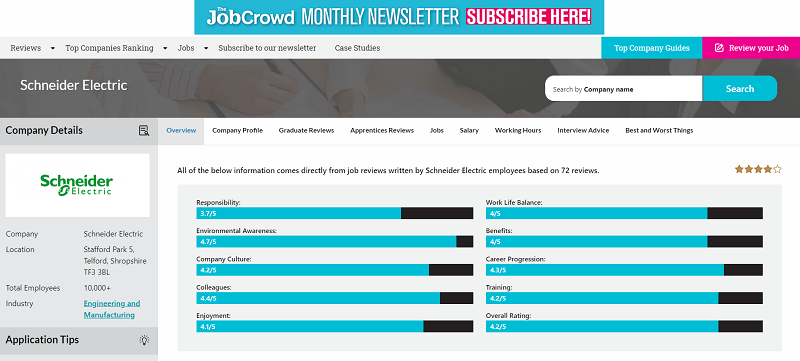 Focused on graduate employers and employees the job crowd hosts thousands of reviews for potential candidates to read. They do a great job not only providing individual employee reviews, but also have reviews on specific job titles and positions. Their employee reviews are based on the premise of what the best and worst things are about the company and the employer profile has information on working hours, salary, and interview tips.
The Job Crowd's Company Review Rundown
Employee Rating
Job/Workplace Reviews
Individual Job Reviews
Employer Profile
Open Graduate Jobs
Employee Reviews:

Best and Worst Things About Company
ahrefs Rank: 446,163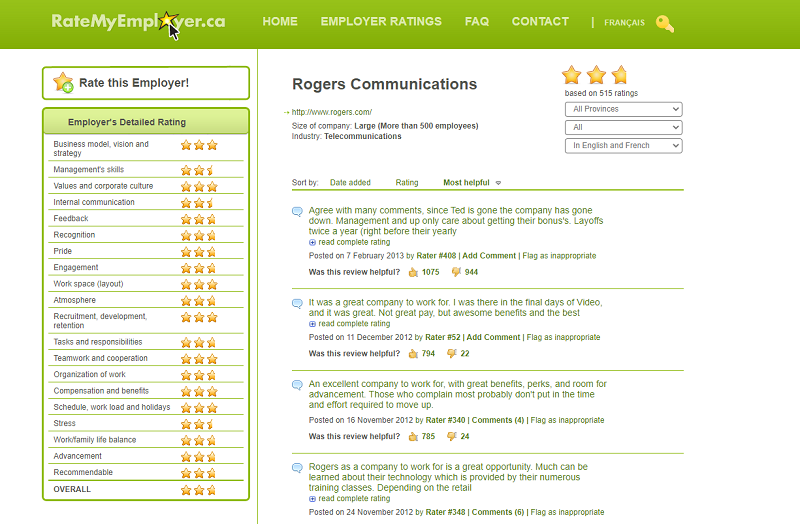 RateMyEmployer is a project by jobWings.com careers inc., a Canadian company in the online recruiting industry.
Many employers use Internet search engines and social networking sites to research potential employees and use what they find in their candidate screening process.
So jobWings.con decided that it would be fair for job seekers to be able to do some kind of background check and pre-employment screening too!
Rate My Employer's Company Review Rundown
Management's skills
Compensation and benefits
Stress
Work/Family Balance
Advancement
15 other criteria
ahrefs Rank: 3,042,041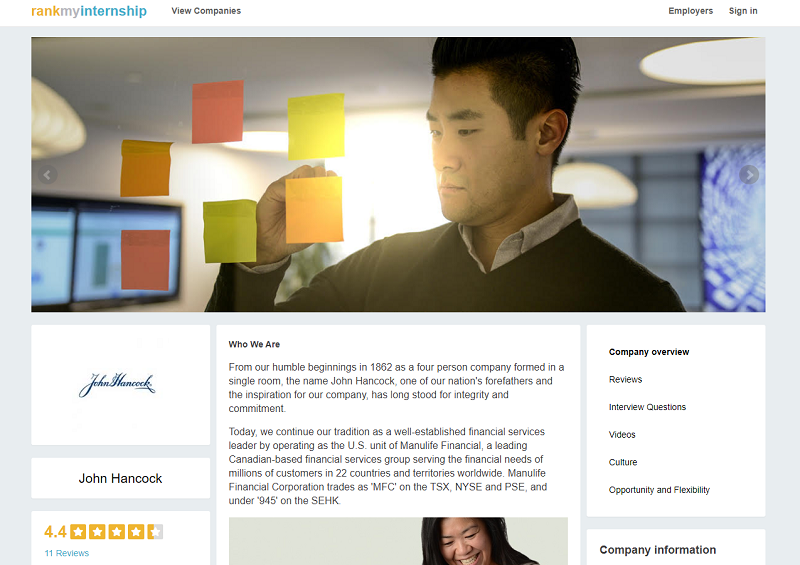 Rank My Internship is a company review site focused on internships and co-op experiences. Rank My Internship is one of the best resources to learn more about internships and the companies offering them.
Rate My Internship's Company Review Rundown
Company Overview
Employee Reviews
Interview Questions
Videos
Culture Content
ahrefs Rank: 50,568,443
Why I wrote this?
Company review sites aid job seekers in making decisions. It's important to know these employer review sites so you can manage your brand and reputation.
If you have company ratings and reviews or an employer of choice award from a company listed above, our Career Site Builder let's you add it to your job pages.