We got great engagement and feedback from our 20 of the Best Company Career Sites (and Why!) blog piece we did in 2016, so here are some more company career sites that stood out to us recently along with reasons why.
It's not meant to be the be-all, end-all list of the best company career sites…but more of a list of creative and innovative ideas focused on company career site home pages.
There is a reason this high-tech food company is gaining traction with millennials and beyond. They focus their careers site through words like mission, passion and fun. You immediately want to click on into their jobs.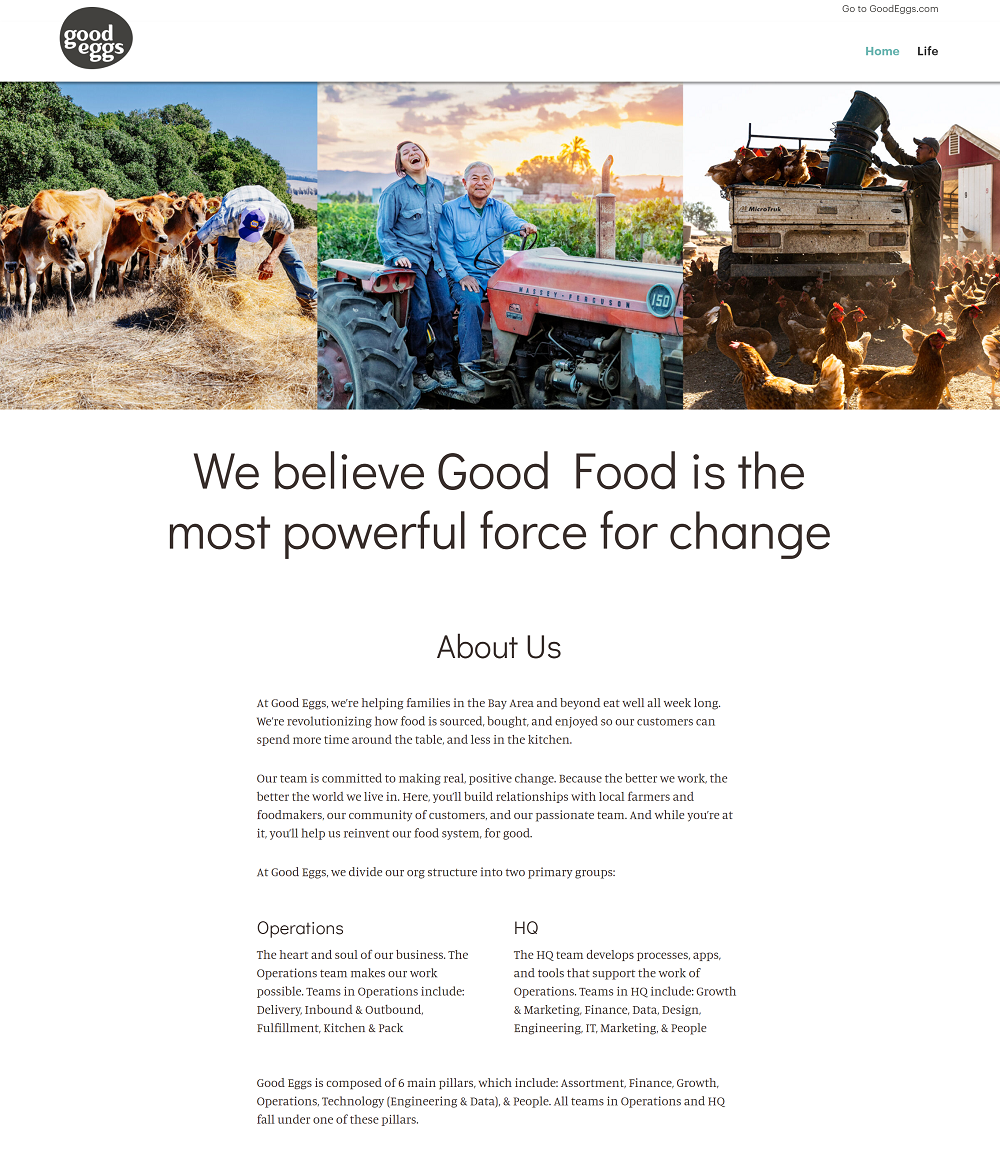 Pilot Flying J's career home page greets you with plenty of smiling people and a clear call to action to "apply today".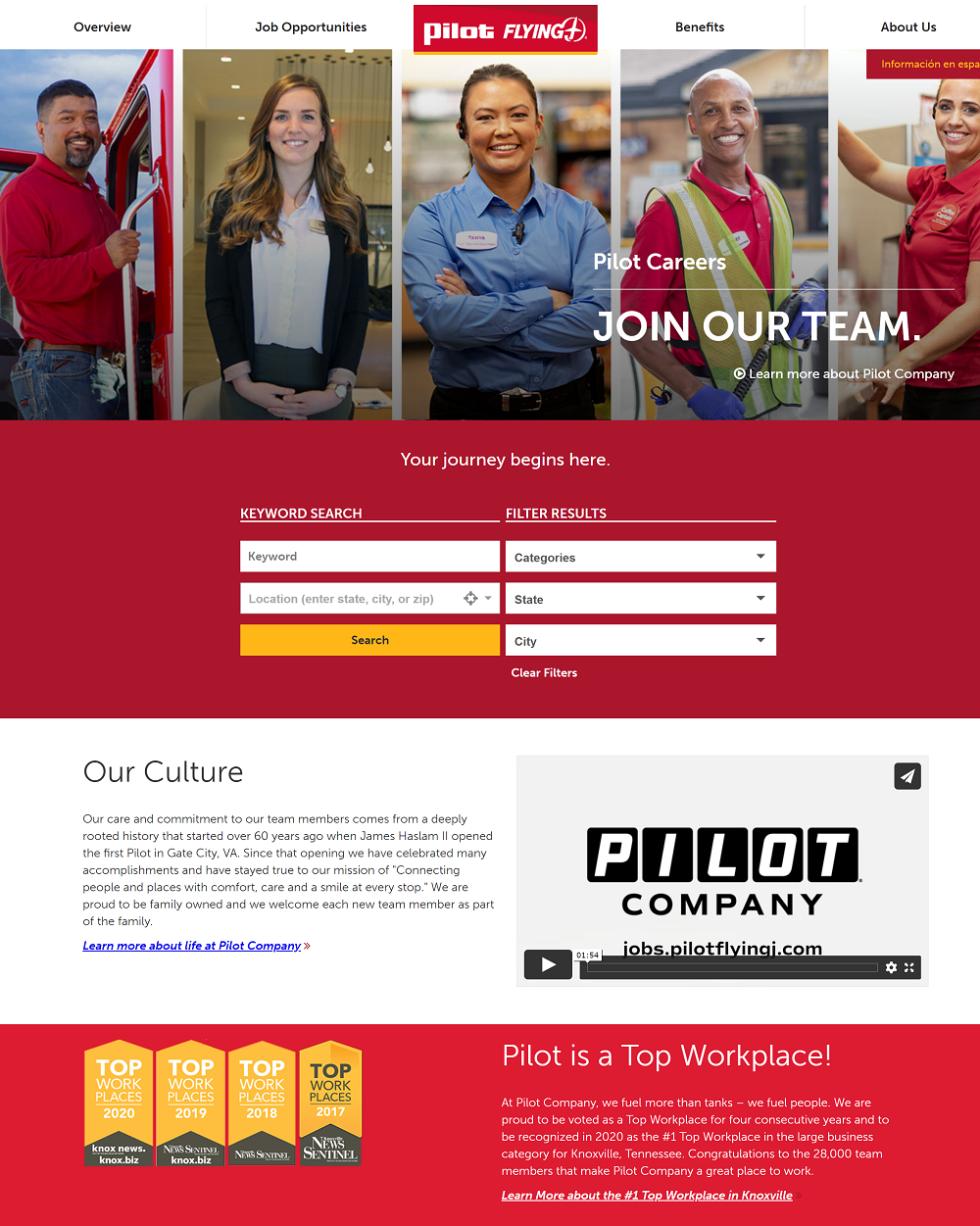 In a world of dull-looking pages, Telstra grabs you with a clear headline and giant hero video. They then support back that up with a bunch of tiles full of stories, social posts, blogs and employer of choice awards (social proof!). They have a great amount of recruiting content.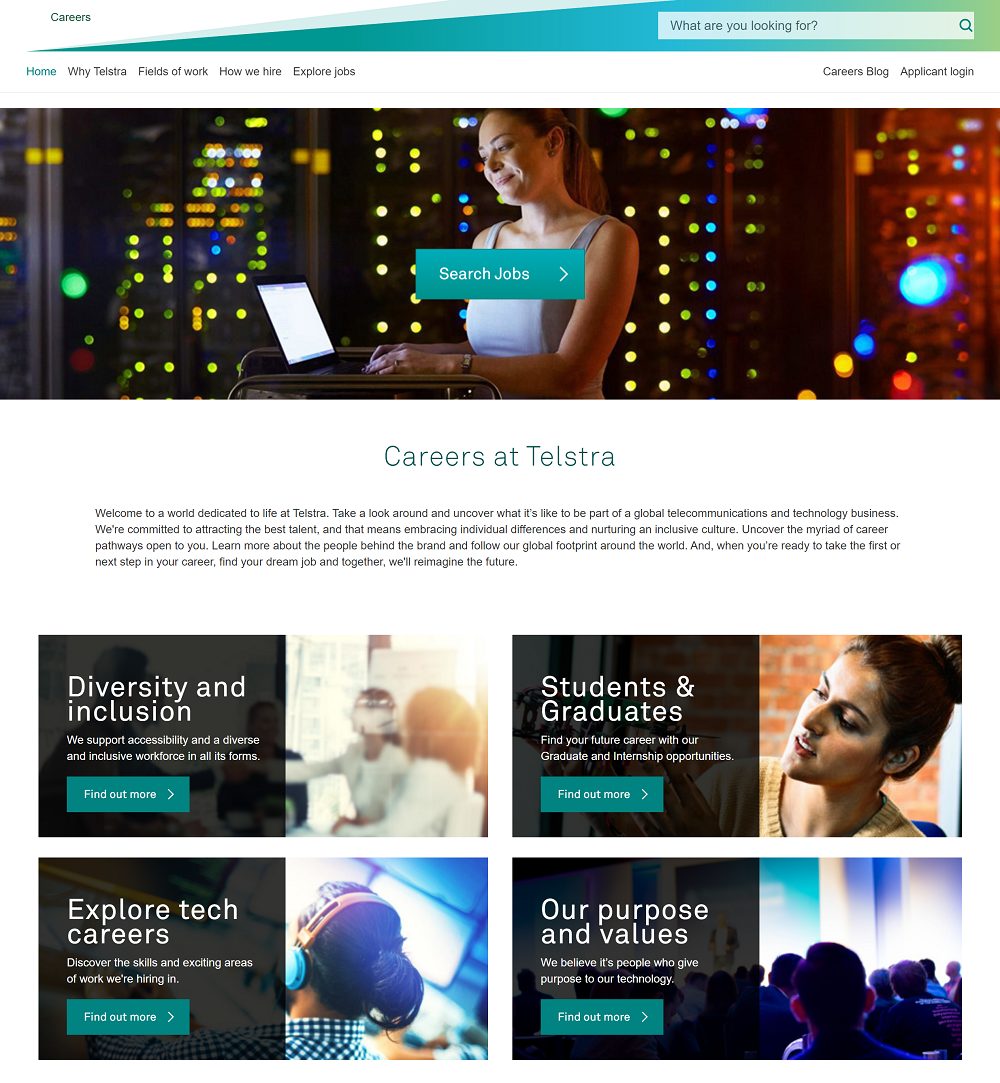 While not splashy, if you wanted a simple Careers home page then you might gain inspiration from Outcome Health. They include 3 simple but valuable pieces of content on their home page:
Their mission
Their actual job listings (it's surprising how few employers include this on their careers home page)
A list of their 7 recruiters with email addresses (A-Player talent loves transparency!)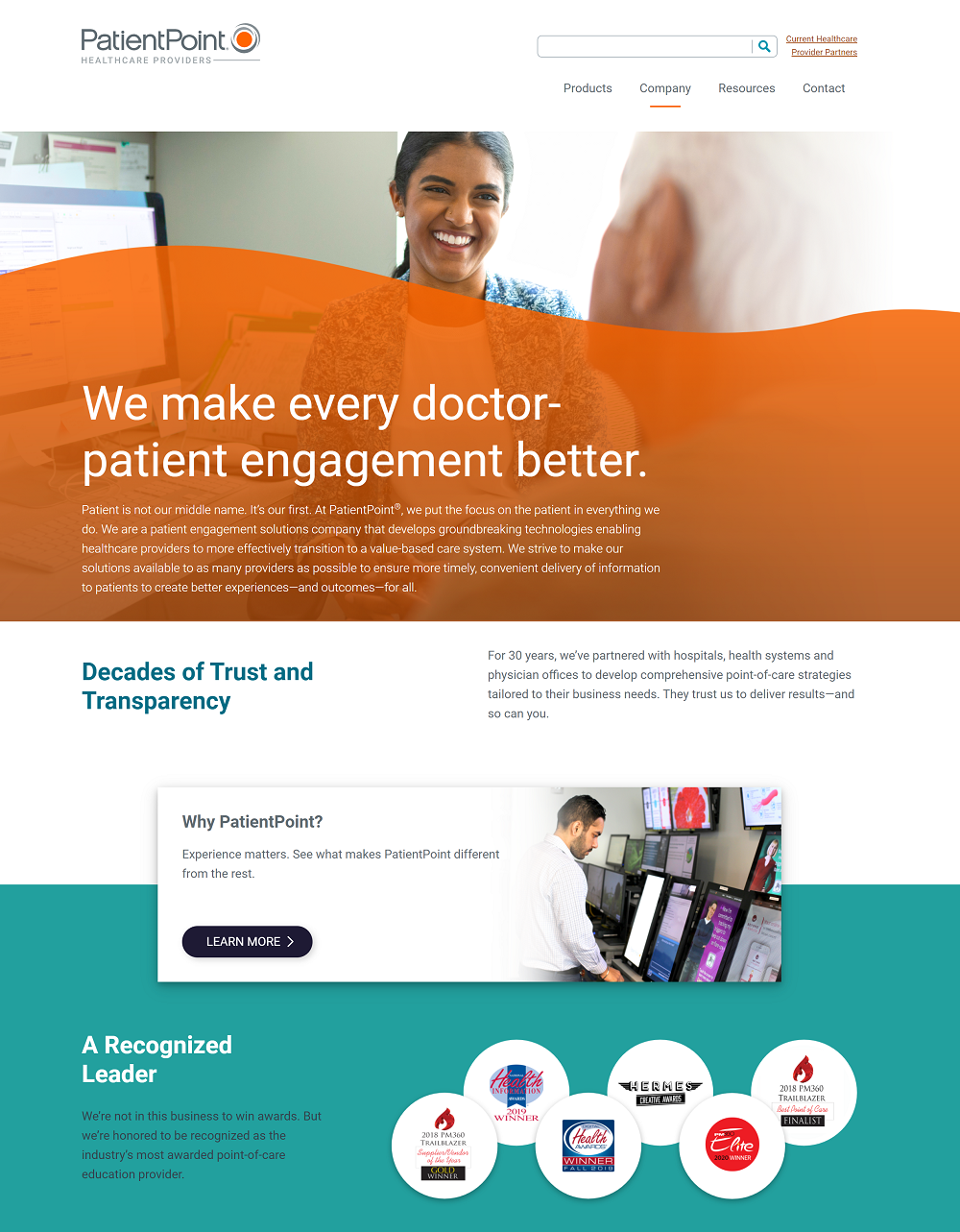 Streaming media Web site Hulu opens their career page up with a carousel of articles and videos to click into including employer of choice awards, a How to Get Hired at Hulu article and feature profiles of women at Hulu.
Below that, Hulu includes 9 tile pictures of their locations, including one for virtual (work from home) jobs — each tile shows the number of positions in that location.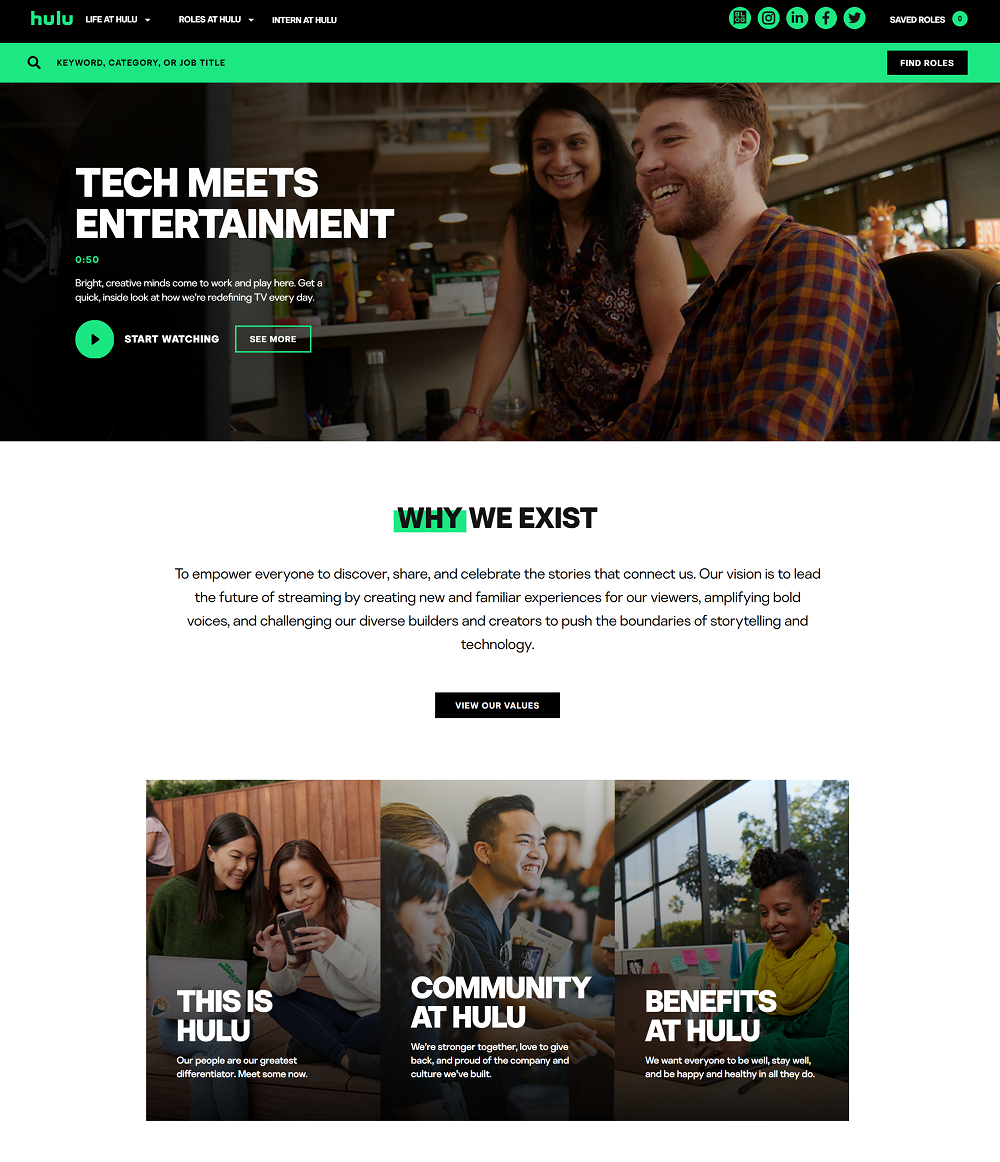 If you want a spectacular career site opening picture, check out SBE. They grab you with the pic and then get straight to their values, followed by links to the jobs.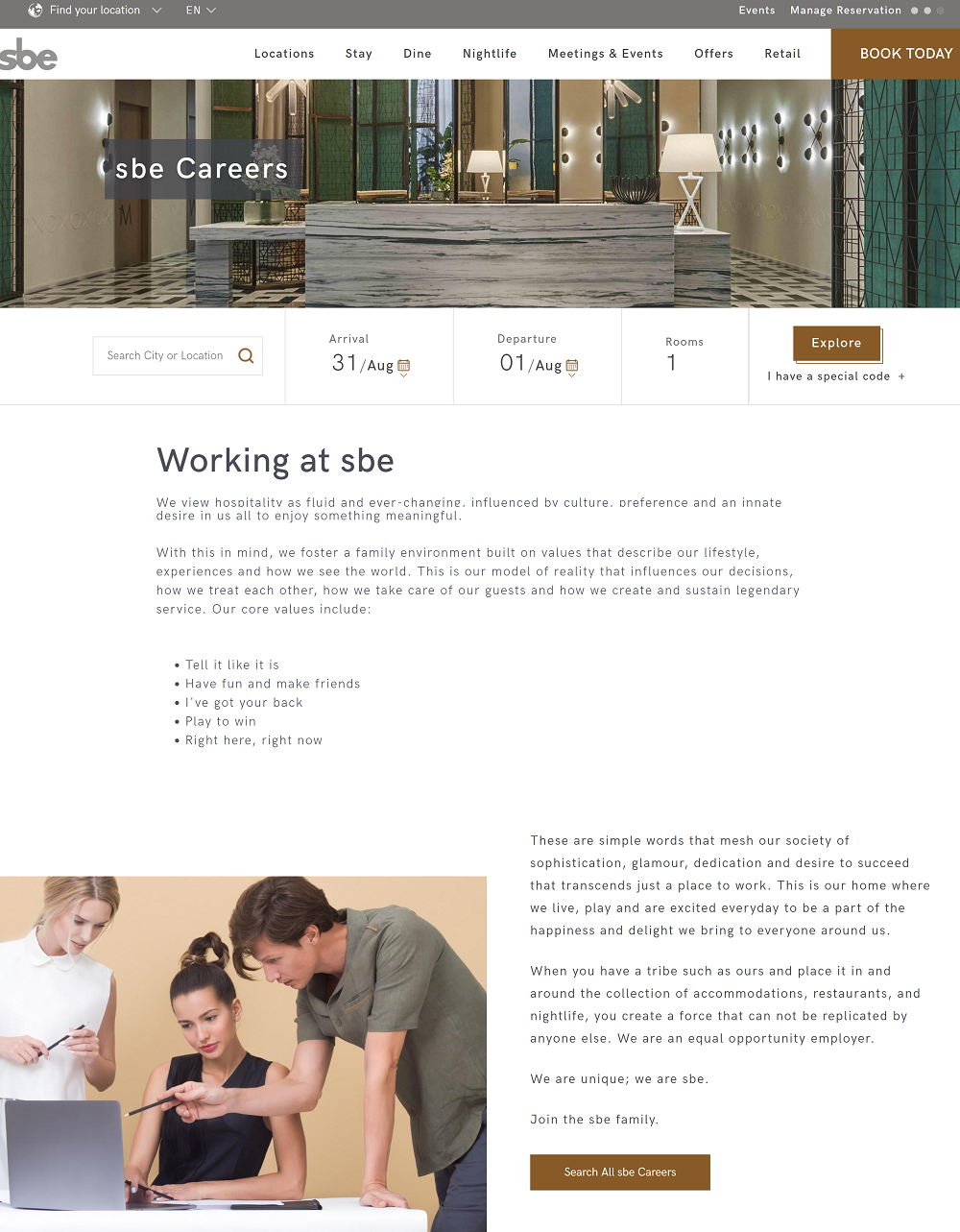 This fiber and data center rocket ship of a company out of Boulder, Colorado gets right to the point with:
Selectivity (asking a question "Are you Orange Material?" immediately sends the message that they don't need you)
Their values (The "3 E's")
Some social proof numbers
Their vision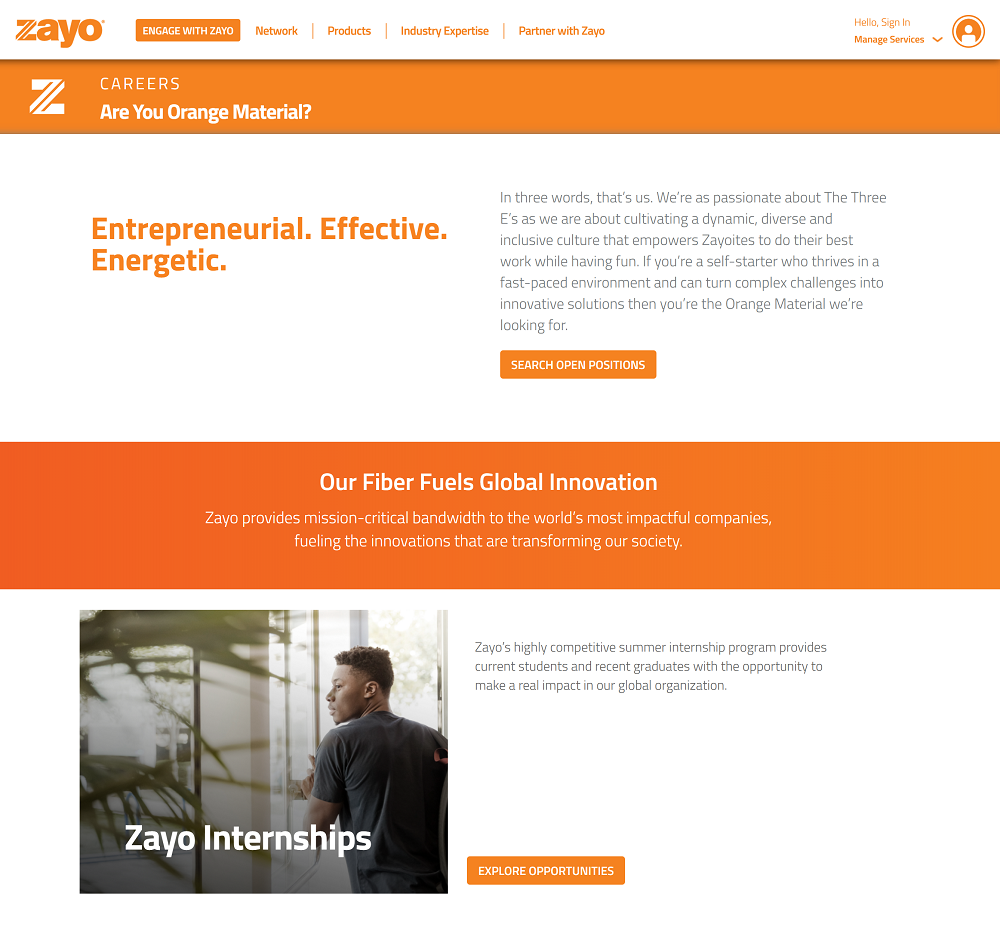 We're including Crayola for 2 reasons:
You immediately feel their playful brand (through their color scheme).
They have 3 employer brand videos explaining the "Why" of working for Crayola featuring employee testimonials.