Did you know that 77% of recruiters have returned and hired candidates who initially didn't appear to be a good fit? This is where SEO-friendly job descriptions become a powerful tool for improving the user experience and creating more straightforward job descriptions.
Making job descriptions SEO-friendly doesn't just help people find them easily. It also makes the job details clear and straightforward. Plus, it helps with showing exactly what the role is and the type of candidate you're looking for.
In this blog post, we'll explore the importance of SEO-friendly job descriptions. And we'll also provide tips and best practices to help you create job ads to attract top talent.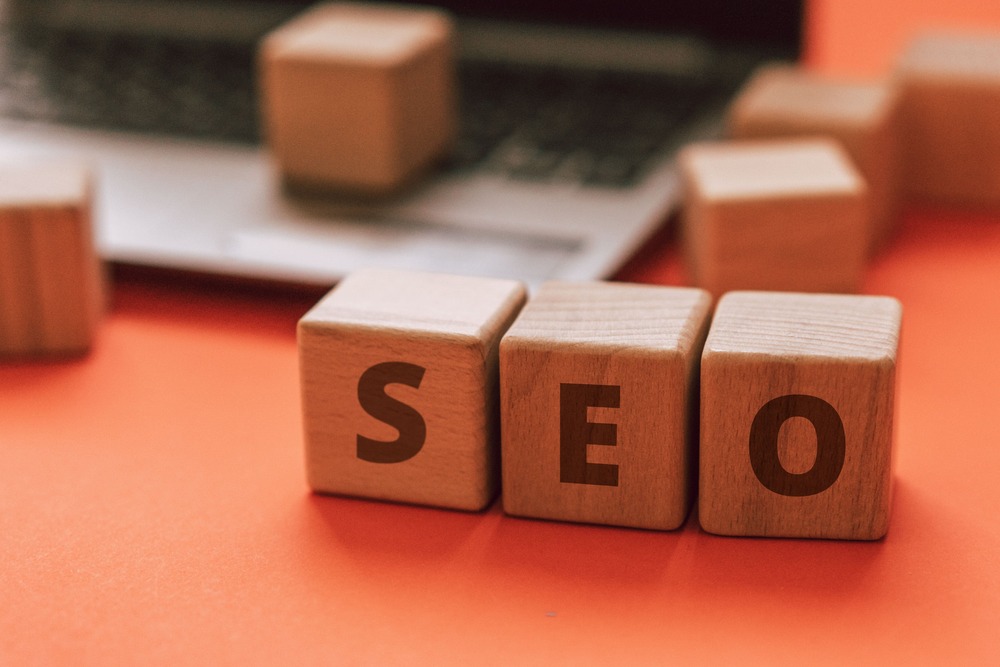 How to write candidate-friendly and SEO-friendly job descriptions
Job descriptions that are SEO-friendly make it easier for people to understand the job. When job ads are clear and simple, candidates are more likely to apply. And that's because they find the information easy to read and understand.
So, using the right words and phrases in the job description helps it match what candidates are looking for. This means you'll get better applicants, making the hiring process smoother and faster.
And SEO job descriptions are worth the investment for companies. When more people see your job ads, you save time and money by finding better candidates without a lot of extra effort.
1. Make your job title easily searchable
Choosing the right job title is crucial for making your job opening easily searchable and understandable. Also, you can generate a QR code for job seekers to scan and visit your company's website for more details about the job.
It's annoying for job seekers to go through unclear job titles that don't show what the job really involves.
To make sure your job title is clear, research similar jobs in your industry and check what other companies are using.
Think about what the job involves and what skills are needed. Then, pick a title that shows that clearly. Avoid using buzzwords or jargon that might not be familiar to potential candidates. Instead, opt for clear SEO job titles commonly used within the industry.
2. Include relevant keywords and phrases
When editing your job description, include relevant keywords and phrases to ensure suitable candidates find your listing. By having relevant words and phrases, you can improve your search engine ranking and increase the visibility of your listing.
For instance, if you need a business-to-business writer, you can use words like 'SEO' and 'content marketing' or mention tools like MarketMuse, SemRush, Hemingway app, etc. Make sure to include the skills and qualifications you want in the candidate. 
Also, for the B2B copywriter, skills like "understanding of the B2B customer journey" or "conversion copy" should be included in the job posting.
Taking the time to carefully choose and include relevant keywords and phrases in your job description can help you fill the position more quickly and promote it on different channels.
SMS recruitment is a great way to inform candidates about new openings, but you have limited characters to work with. Finding the correct phrases will make replacing merge fields with relevant job information in your message recruitment templates easier.
3. Be specific and honest with job responsibilities
Research shows that employees who clearly understand their job responsibilities are 53% more productive and 27% more effective than those uncertain about their roles.
It's important to be clear and truthful about what the job involves in the job description. So, this way, candidates know exactly what to expect. Also, they can see if they have the right skills and experience for the job.
So, being truthful about the job duties brings in candidates who truly want the job. When employees know what they need to do, they also won't get stressed with extra tasks. This reduces stress and burnout because they can concentrate on their main duties and feel good when they finish tasks.
Employers who are open about what the job involves create trust with their employees. This trust can also make employees happier with their job and more loyal to the company.
How To Stop Burnout Before It Starts | Jacqueline Kerr | TEDxMcMasterU
4. Location, location, location
Many job seekers search for positions based on location, so including location will help ensure your posting is visible to the right audience. But, it's crucial to include location information in a specific way.
So, instead of making the job title too long and confusing, put the location details in the specified section for it in the job ad. This makes the posting look neat and easy to understand for job seekers. 
Some job websites let you search for jobs near your location. If you link useful resources and provide the right location, more people can see your job ad on different platforms.
5. Work with your hiring managers
It's important to work with hiring managers when creating a job description. They know exactly what skills and experience the job needs. Also, their input is valuable to write a description that attracts the right candidates.
You can use this information to prepare the strategy behind a recruiting campaign to attract suitable candidates.
Working with hiring managers makes sure the job description is realistic. This avoids setting unrealistic expectations for the company and the candidates. It also helps find the right person for the job because it focuses on candidates who meet the requirements.
6. Don't forget about titles, descriptions, and rich snippets
A catchy job title can grab people's interest and make them want to know more. The job details should tell candidates enough so they can decide if it's a good fit for them.
To make your job ads stand out, add extra info that will get you into rich snippets. This makes your ads look better in search results. So, with catchy titles and descriptions, plus optimized rich snippets, more people will see your job listings and you'll get better candidates.
7. Use structure and proper formatting
Knowing how to structure the job descriptions and using clear formatting makes it easy for candidates to read and understand the job details. Headings and bold text break up the text, making it easier to scan. So, make important info bold to make it stand out. 
Using bullet points and lists also makes the content easy to read. And, consistently formatting your job posting helps create a more professional and polished look.
8. Consider launching a careers blog or sub-domain
If you want to attract great employees, consider making a blog or a separate section on your website about careers. Here, you can share things about your company, explain how you hire, and provide useful info for job seekers.
Creating a special part of your website, a sub-domain or a blog, just for job stuff can help with SEO. It helps search engines find job-related info faster, separate from other parts of your site.
9. Include images, videos, and social proof
Including images, videos, and social proof in a job description enhances its effectiveness in attracting and engaging potential candidates.
Show real images with the company and add alt tags and captions
Social proof, like employee testimonials or awards, lends credibility to the job and the organization, building trust and interest among candidates.
Put real pictures of your company and employees in the job description. This shows candidates what it's really like to work there. You can also add descriptions and tags to give more details about the images.
Create dedicated videos that you publish on Youtube
Making videos about job openings and putting them on YouTube can help find candidates. The video should talk about the job needs, company culture, and also job benefits. In this way, employees can share their experiences, giving a real and interesting look at the company. 
When making the video easy to find online, use words that job seekers might use, like job titles and locations. Also, tell them clearly what to do next, like visiting the company website or applying for the job.
Talk about benefits and include quotes or reviews from happy employees
When crafting a job description, discussing the benefits of working with the company is essential. Candidates looking for jobs are often drawn to companies that offer unique and valuable benefits.
For example, if your company lets employees choose their work hours or provides great benefits, mention that in the job ad. Also, share info about the workplace, the company vibe, and chances for employees to grow.
Sharing quotes from happy employees in the job ad is a good way to show how great it is to work at the company. These quotes give a real look at the company culture and what the job is really like.
Why I Wrote This:
By embracing SEO practices in job descriptions, recruiters can make their job postings stand out, reach suitable candidates, and save time and resources in the hiring process.
And, SEO job descriptions provide a significant return on investment by improving the efficiency of your recruitment efforts. By strategically using keywords and clear language, you'll improve the user experience and attract more qualified candidates to their company.
If you want to automate writing SEO job descriptions using technology, please request a demo to learn more about Ongig's Text Analyzer.
Shout-outs:
HR analytics: role clarity impacts performance (by Lieke Pijnacker)
The SEO Optimized Job Posting (by Paul Andre de Vera)