When you win an employer of choice award, you should flaunt it wherever candidates hang out — and for most of you, the majority of candidates view your job descriptions (typically more candidates first see your JDs than see your career pages).
Check out S&P Global below as an example — they have 4 awards that they added to the left-hand rail of every job description.
Employer of choice awards give the candidate powerful social proof (as they say in psychology) that you are a terrific place to work (since others awarded you so). Social proof (as Robert Cialidni proved in his great book Influence) is a powerful way to influence anyone to your point of view.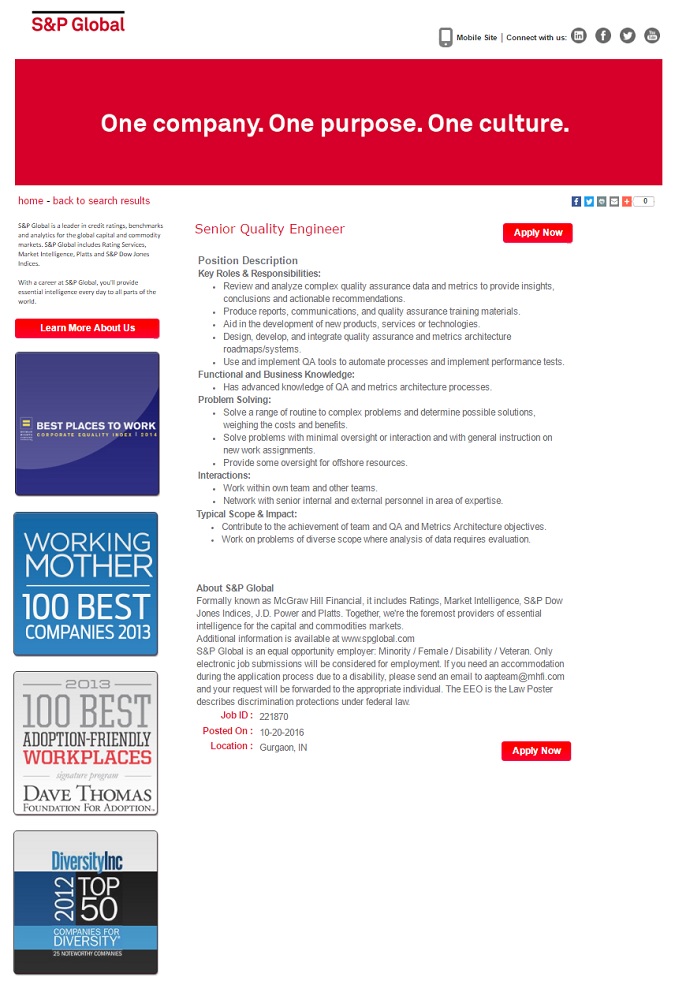 S&P's employer of choice awards include a bit of everything, making their job descriptions more appealing to:
General candidates (i.e. Best Places to Work award)
Mothers (Working Mother 100 Best)
Families who value adoption (this could be appealing to candidates that adopt children but is also attractive to candidates who themselves were adopted) (Dave Thomas 100 Best Adoption Friendly award)
Candidates who value diversity (Diversity Inc. award)
If you need ideas on employer of choice awards to win/qualify for, check out this comprehensive list of employer of choice awards my team put together. There's an award for everyone!