Google now tags all traffic coming from their Google For Jobs search.
Any URL/link referred from Google For Jobs contains these UTM parameters :
utm_campaign=google_jobs_apply
utm_source=google_jobs_apply
utm_medium=organic
Check out the end of this Amazon job URL: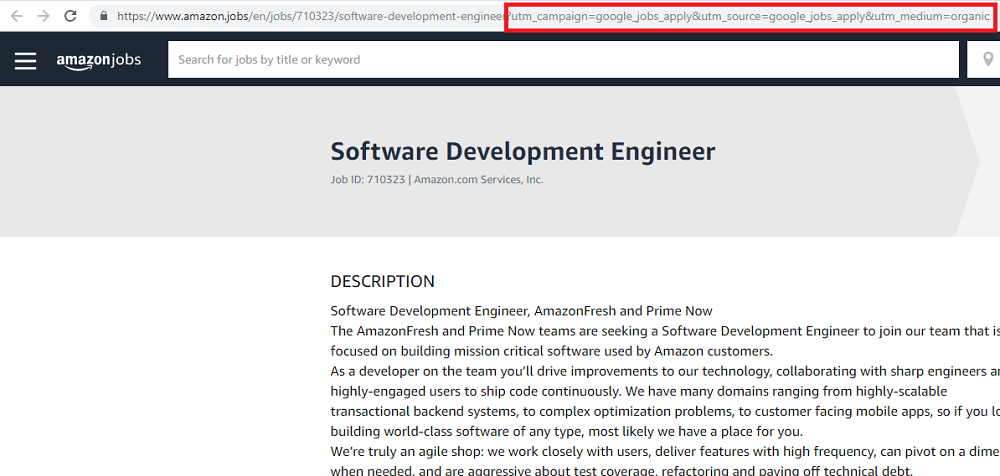 Reasons Why Google Tags Google For Jobs Posting Links:
To see how much traffic the new Google For Jobs search engine is generating
To show employers the value of Google For Jobs
To make it seamless to track Google For Jobs — Google did all the tagging, employers/owners of job listing didn't have to tag anything
Note: You might also be interested in How To Get Your Job Postings on Google For Jobs
How to Find Google For Jobs Traffic in Google Analytics
You can find the Google for Jobs traffic easily. Just go to Google Analytics and then:
1. Click the Acquisition Report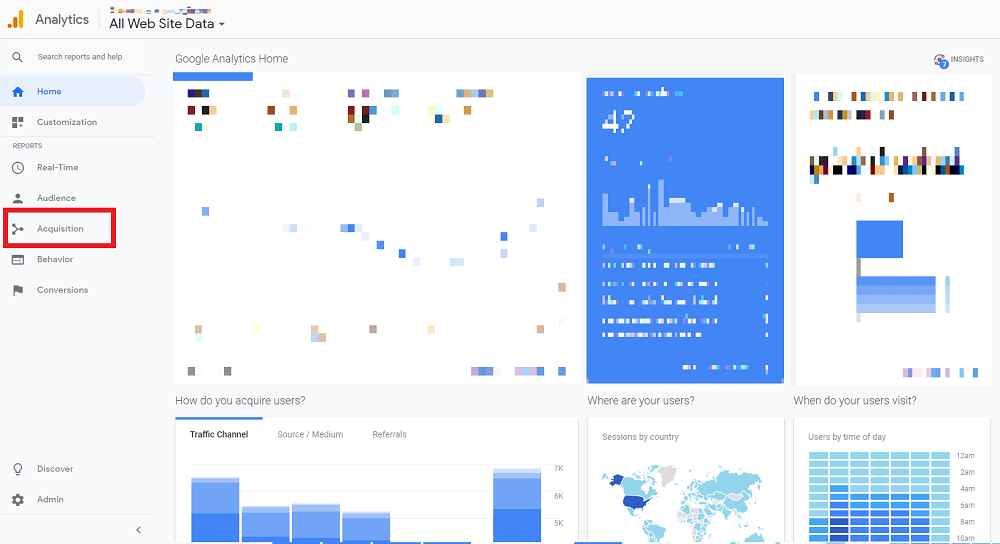 2. Click the All Traffic Report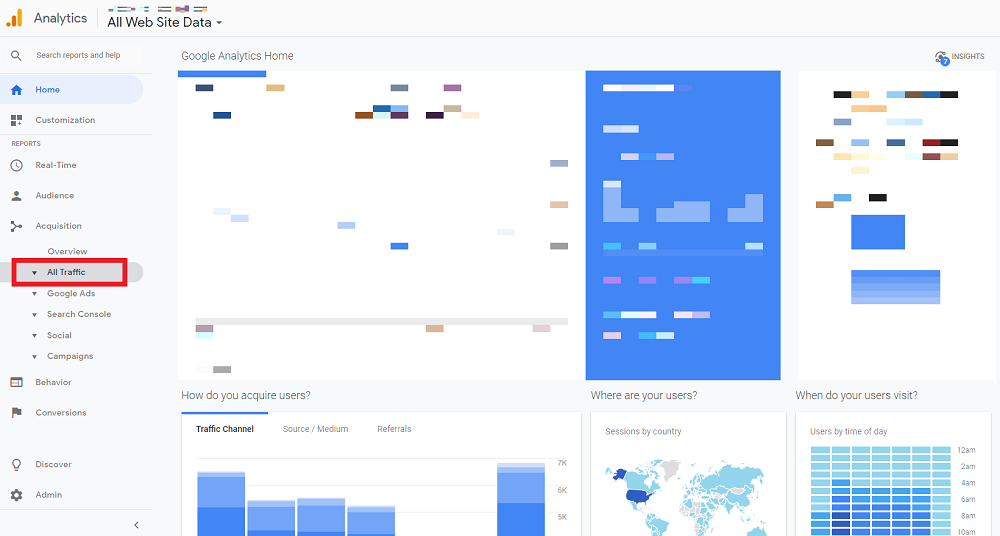 3. Click Source/Medium and Look for google_jobs_apply/organic in Source/Medium Column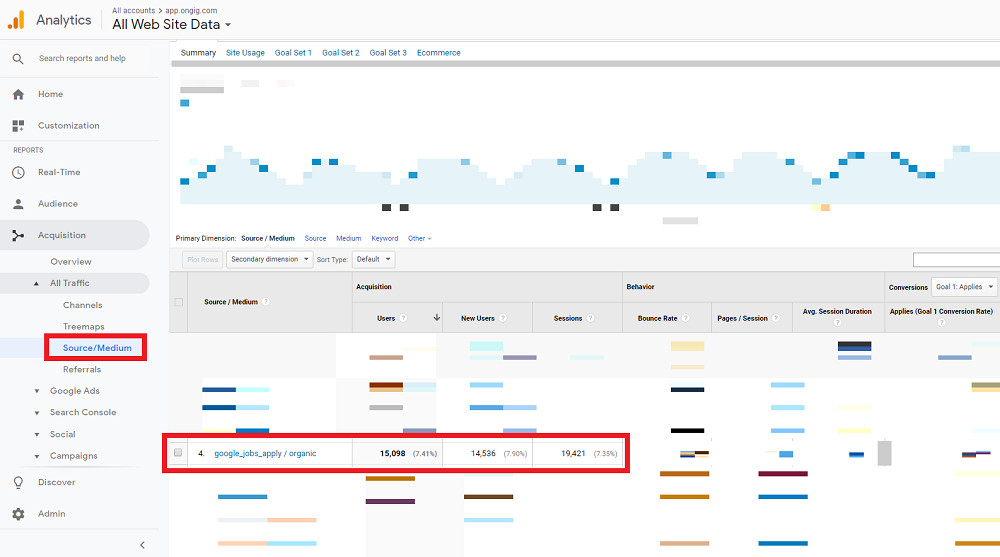 This report will show you the traffic Google For Jobs is generating.
You can also see how Google For Jobs traffic stacks up against other recruiting traffic channels (e.g. Indeed, LinkedIn, DirectEmployers) in this report.

Why I wrote this?
Ongig's on a mission to increase quality and diverse applicants for you through the best job descriptions. Free Google for Jobs traffic is a great way to do that.