Finding the best candidates for your company can be difficult without the right job posting tools. HR teams constantly compete with the candidate-driven market by adopting innovative ideas and technologies.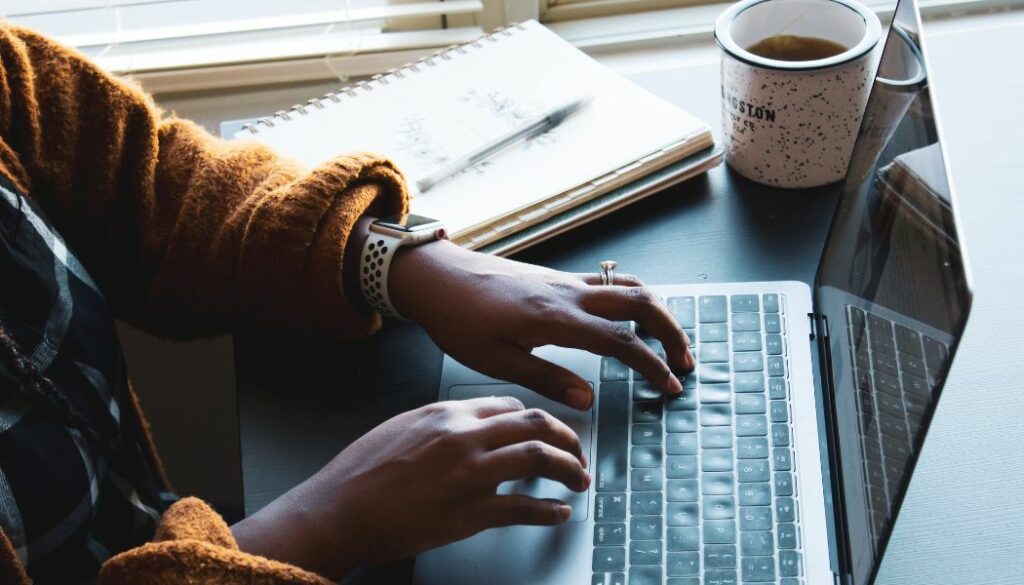 Fortunately, you can use recruitment tools to make your job easier during the recruitment process. Here are 10 top job posting tools that will enhance your talent acquisition workflow (and solve inefficiencies) so you can focus on the more critical areas of your job. I put them in a compact list, so you see where each tool "shines" before diving in:
Job Posting Tools Summary
Now, let's dig into the details of each job posting tool:
1. Ongig Text Analyzer
Do your job descriptions sound too clinical, legal, or dull? Are they turning off the BIPOC community? Do they come across as gender-biased? If you answer yes to these questions, you could use a good text-analyzing tool.
Ongig's Text Analyzer helps you create modern and bias-free job ads, so you can engage with passive candidates. This allows you to reach top talent and boost the variety of skills in your workforce.
Here's what this job posting tool will do for you:
It scores your job listings for readability. The tool flags long lists of requirements, excessive adverbs, and complex words (or inside jargon) that deter candidates.
It flags inappropriate, biased phrases and words. Potential candidates from underrepresented groups won't apply to your company when you use gender-biased words that offend them. Ongig flags these phrases along with offensive terms based on race, ethnicity, sexual orientation, age, religion, disability, and more.
It uses artificial intelligence (AI) to flag poor section formatting. Are you including the critical information job seekers look for in job descriptions? If you don't have sections on benefits, salary, or a diversity statement, they may not apply. Ongig flags these missing sections to help you stay consistent.
It provides custom job posting templates. The template builder allows you to quickly create and post job ads repeatedly. This is a great tool to use when you're hiring at scale.
Pricing for this tool varies depending on your job posting volume and the annual subscription link you choose. Learn more about Ongig pricing here.
2. Zoho Recruit
If you're looking for a good job posting tool that seamlessly integrates with third-party apps and devices, and offers a range of customizations, Zoho Recruit has you covered.
Zoho Recruit is a popular cloud-based applicant tracking system (ATS) and recruiting tool that many staffing agencies and human resources (HR) departments use. It's so popular that it has over 80 million users worldwide, including teams from Netflix, HP, Amazon, and Facebook.
What's great about this tool is that it allows you to keep track of each candidate at every stage of the recruitment process. But that's not all. Here's what else this job posting tool has to offer:
Its basic free plan offers valuable features. This plan offers free job board connections, candidate management, interview scheduling, and email templates.
It has standout quality features. Do you usually post job ads on multiple job boards when looking for new hires? Zoho Recruit lets you do this simultaneously. They also provide workflow automation, 24/5 customer support, organizational resume tools, and recruiting analytics.
Its integrations are available with over 45 other Zoho tools and third-party apps. These Zoho tools are perfect for IT, finance, CRM, and marketing departments. Some third-party apps Zoho integrates with are Slack, Outlook, Facebook, G-Suite, Twitter, DropBox, LinkedIn, Indeed, CareerBuilder, Twilio, ResumeLibrary.com, Monster, and a host of others.
3. Manatal
Manatal is the perfect all-in-one tool guaranteed to make recruiting operations easier and more efficient. This job posting software lets you connect to thousands of well-known or niche job advertisement channels from paid and unpaid sources.
Along with having the lowest prices in the industry, Manatal also offers a 14-day free trial that doesn't require a credit card to get started.
Many corporate HR departments and agencies use this software in more than 135 countries. It even includes sophisticated machine learning and AI features.
But what makes Manatal so unique? Here's what you can gain from this top job posting tool:
It offers advanced social media recruiting tools. This includes a Chrome add-on for importing LinkedIn profiles and quick job post sharing directly to Facebook, WhatsApp, WeChat, and Line from your career page.
It has an easy-to-use user interface. If you don't love complicated job posting tools, Manatal will be your best friend because it's simple to understand and barely requires any training for you to get up and running with the system.
It provides several excellent features. These features include intelligent applicant sourcing, AI-powered suggestions, customizable career landing sites with application forms, and tools for project management like collaboration and task tracking.
It identifies and merges duplicate applications. If you receive identical applications from two separate sources, they also offer a merge profiles option and a duplicate monitoring system.
It offers a variety of valuable integrations. These include Gmail, Line, Microsoft Outlook, Wechat, Facebook, G Suite, LinkedIn, Office 365, and WhatsApp integrations.
4. JazzHR
With options for candidate sourcing, interviews and evaluations, employer branding, compliance and reporting, and cooperative hiring, JazzHR is a well-known and successful recruiting software. Companies like Clearly, TED, and Lootcrate use them for recruitment efforts.
But to use all of their services, you'll need to sign up for their Pro plan, which costs $359 monthly. They do offer cheaper plans, including a budget-friendly Hero plan at $39 per month if you pay annually and $99 monthly. And, the JazzHR Plus plan costs $239 per month.
The Hero plan is reasonable for small businesses with minimal recruiting demands. But, the higher JazzHR plans suit businesses with less than 500 staff members and moderate recruiting needs.
Here's what this job posting tool has to offer:
It offers 12+ career page templates. Along with having access to these templates, the software enables you to create and edit a careers page with branding. If your website already has a careers page, you can connect it to JazzHR and continue from there.
It helps you source top talent on social media platforms. You can engage with anyone who catches your attention using automated communication processes and branded messaging templates.
It includes collaborative hiring tools. Tools for collaborative hiring make it simple to get input on promising new hires from many of your staff members (from department leaders to HR specialists and hiring managers).
It has features to help speed up the hiring process. JazzHR offers shared calendars, real-time input opportunities, in-app chats, and task tracking if you want to accelerate your hiring process.
It provides integrations with other HR tools. These include integrations like Google Apps, Salesforce, and ZipRecruiter, and other HR solutions.
5. SimplyHired
SimplyHired allows you to publish unlimited positions at no cost; you just pay when you want to contact applicants. Pay-per-contact business models are uncommon for recruiting software platforms.
Every month, SimplyHired helps connect well over 30 million job seekers with companies.
You can register for a SimplyHired account at no cost. SimplyHired doesn't offer a typical free trial, but account members get a free $25 credit each month, so you can use the site for free as long as your spending doesn't exceed $25.
If you need to use recruiting software but want to avoid signing a binding contract, SimplyHired could be your ideal recruiting tool. But before you make a solid decision, here's what this software has to offer:
It provides basic job listing services. Global companies can post jobs using simple services.
It includes an automatic job post distribution. To achieve maximum visibility for each ad, all job ads created on SimplyHired are instantly posted to more than 100 different job sites.
It offers some great additional features. Other services poffered by SimplyHired include job description templates, candidate evaluation and screening, and numerous salary calculators.
It has useful integrations. SimplyHired incorporates its own HRIS, which has reporting, document signing, storage, time and attendance monitoring, benefits administration, employee onboarding, and reporting. There is also a Zapier integration, but it is still in beta.
6. Trakstar
Offering several cutting-edge technologies, Trakstar works with mid-market to large businesses in various sectors to help them manage their workforce more efficiently.
Trakstar designed one of its crucial software offerings, Trakstar Hire, to make the hiring process easier for SMBs, agencies, and recruiting teams from start to finish.
Here's what makes Trakstar such an attractive recruitment tool for so many people:
It offers custom branding. You can attract ideal new employees by building a professional-looking career website with personalized branding. After that, you can advertise job opportunities on job boards and create a referral channel to simplify the process for current staff members (and outside recruiting agencies) to suggest outstanding candidates.
Its cloud-based ATS helps you through the recruiting process. The cloud-based applicant tracking system (ATS) handles screening, analysis, and resume parsing after you've found your candidates, and keeps track of those that show promise.
It offers a collaborative hiring feature. The collaborative recruiting tool is another excellent feature of Trakstar. It allows you to modify your interviewing workflows to include other departments and team members at various stages.
It includes several great features. These features include candidate sourcing, arranging interviews, managing offers, and job site management solutions. Additionally, it provides collaborative reporting and recruiting functions.
It provides a good amount of integrations. It integrates several platforms, including ADP WorkforceNow, BambooHR, Google Workspace, Namely, OneLogin, Paylocity, Slack, UKG Pro, Checkr, Microsoft Office365, Azure, Okta, PandaDoc, Salesforce, Ramco, Zoom, and others.
7. ZipRecruiter
ZipRecruiter's recruiting platform uses artificial intelligence (AI) to locate qualified candidates for your available job openings. All plans include an easy-to-use dashboard and the opportunity to send your job posts to over 100 job boards.
ZipRecruiter is great for mid-sized to large businesses wanting to maximize the reach of job posts. This is very useful if your company has a hard time recruiting for difficult-to-fill positions.
Here's what this job posting tool has to offer:
Its Premium and Pro subscriptions get you millions of resumes. ZipRecruiter's higher subscriptions include access to a database of over 36 million resumes and a quality rating algorithm that automatically evaluates applicant resumes based on how well they fit your job requirements.
It provides increased visibility for your job ads. Pro plans include TrafficBoost, which increases the visibility of your job postings. This is very useful when you need to recruit someone quickly or are having difficulty finding top candidates for a role.
It integrates with your other ATS tools. The Pro and Enterprise plan work to combine with your existing applicant tracking system (ATS). Enterprise subscriptions are also available for businesses with 5,000+ employees.
It allows you to choose between a monthly and pay-per-performance plan. ZipRecruiter allows you to post your first job ad free of charge. Then, depending on your demands, you choose a monthly or pay-for-performance option for a wider reach.
It allows custom plans. ZipRecruiter can build a custom plan depending on various criteria, including the number of positions you need to list, your industry and location, and the required resume downloads.
It offers a wide variety of integrations. This includes integrations with Twitter, Pinpoint, LinkedIn, Facebook, GreenHouse, ClearCompany, PCRecruiter, GoHire, and numerous others.
8. ClearCompany
ClearCompany's user-friendly recruiting software gives hiring teams the tools to quickly attract and recruit suitable personnel.
Their platform has enabled hundreds of businesses to source, screen, employ, and onboard A-level talent, empower their staff, and leverage strategic insights to stay competitive in recruiting.
ClearCompany is best for businesses based in the United States and Canada. Here's what users like about ClearCompany:
It has more than just recruitment tools. They also offer other modules for related operations like Employee Onboarding and Performance Management, Employee Engagement, and Workforce Planning & Analytics, making them highly well-rounded HR software. 
It offers several key features. These essential features include mobile-friendly interview packets, 1-on-1 or mass messaging, automated screening, grading, and scheduling of interviews, applicant sourcing, talent pools, and EEO/OFCCP compliance.
It offers valuable integrations. Integrations with over 100 software programs are available for background checks, calendars, job advertising, benefits, payroll, and single sign-on assessments for skills (SSO).
9. HiringThing
HiringThing is a cloud-based candidate tracking and recruitment tool that aids the hiring process.
The HiringThing software is available for 14 days of free testing. You can create 5 active job posts and keep them live throughout the free trial.
Plans for HiringThing start at $62 per month. But, the starter plan only offers 3 live job postings each month. The number of jobs you publish will affect the subscription cost.
For instance, a monthly membership for 10 jobs costs $177, and a subscription for 200 tasks costs $940. You can change your subscription at any time.
Here's what you can gain from this recruitment tool:
It offers many valuable features. The platform has features like tracking candidates, calendar sync and administration, job board distribution, customized acceptance and rejection emails, reporting and analytics, application management functionality, and social media integration. It also includes features for reference checks, pre-hire assessments, and data gathering for the EEOC and OFCCP.
It offers different plan options. HiringThing allows you to customize pricing for enterprise plans. Private-label HR Systems plans, recruiting agency plans, and franchise plans are also available. Request a demo to see how private plans work.
It ensures you don't struggle to use the job posting tool. HiringThing offers customer support via phone or an online ticket system if you ever have trouble understanding how it works. A vast online knowledge base for the system is also available to users, with valuable resources like a Getting Started Guide and Job Posting Checklist.
10. Monday.com
With the help of personalized visual dashboards, you can monitor any process or workflow from a birds-eye-view using Monday.com.
You can use pre-built templates to support recruiting by creating a recruiting tool that meets the demands of your team. Here's what this tool has to offer:
It allows users to choose how the platform helps them. Users have control over how the platform serves them because it is customizable. You can eliminate a lot of time-consuming manual labor by automating email notifications and changing statuses.
It includes many great features. The tool has many HR-specific templates, hundreds of third-party apps, 20+ drag-and-drop columns, and useful widgets to tailor the platform to your needs.
It lets you keep conversations on the platform. Thanks to their in-app updates, you can keep your comments on one platform, saving you time searching for information in email threads.
It provides many valuable integrations. There are integrations available for more than 40 well-known tools, including Adobe Creative Cloud, Google Calendar, OneDrive, Microsoft Teams, Zoom, Dropbox, LinkedIn, Outlook, and Slack.
It allows you to connect tools without integration. You can link any other device without a built-in integration via the product's API or access additional software integrations through a paid Zapier account.
Why I Wrote This:
Ongig's goal is to help you create job ads that are both effective and inclusive— through job posting tools like Text Analyzer. Give it a try by requesting a demo with us today!
Shout-Outs: