If you're a Jobvite ATS customer you might looking for ways to enhance your Jobvite job pages.
An out-of-the-box Jobvite ATS job page might look something like this: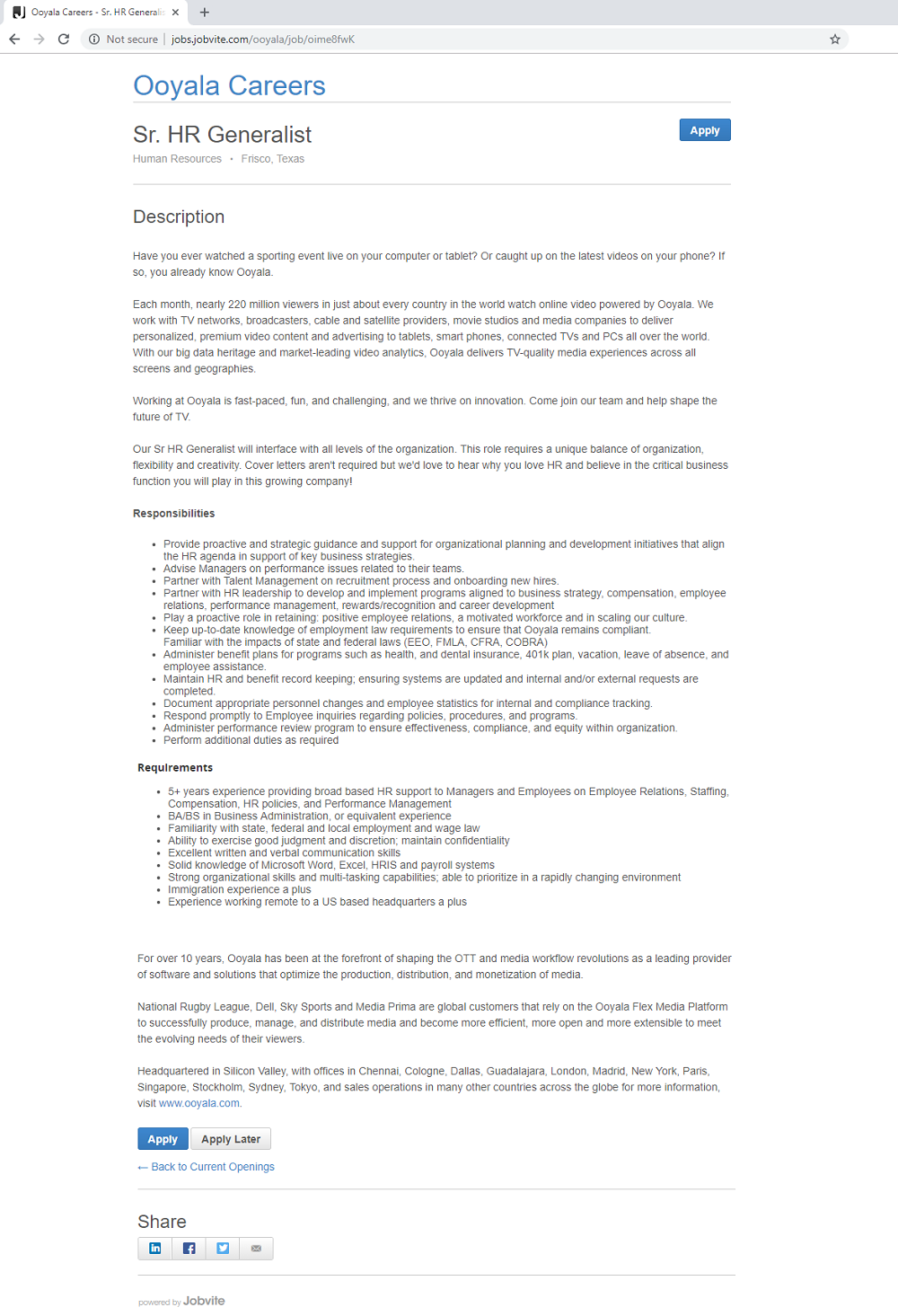 That's a better job page than those from Taleo, Brassring and some older ATS's. And there are many, many happy Jobvite customers.
But to have a cutting-edge job page, there are some other things you'll want to add:
More employer branding — Logos, company colors, tab logo, non-ATS URL
Pictures and video
Employee quotes/testimonials
Extra job content such as Recommended/other relevant job opening, a map (like Google Maps), employer of choice awards or Glassdoor Rating , LinkedIn connectability widget, talent community opt-in
If you invest in a job page overlay, your Jobvite pages could look more like these:
3 Examples of Jobvite ATS Pages "After" Customization/Overlay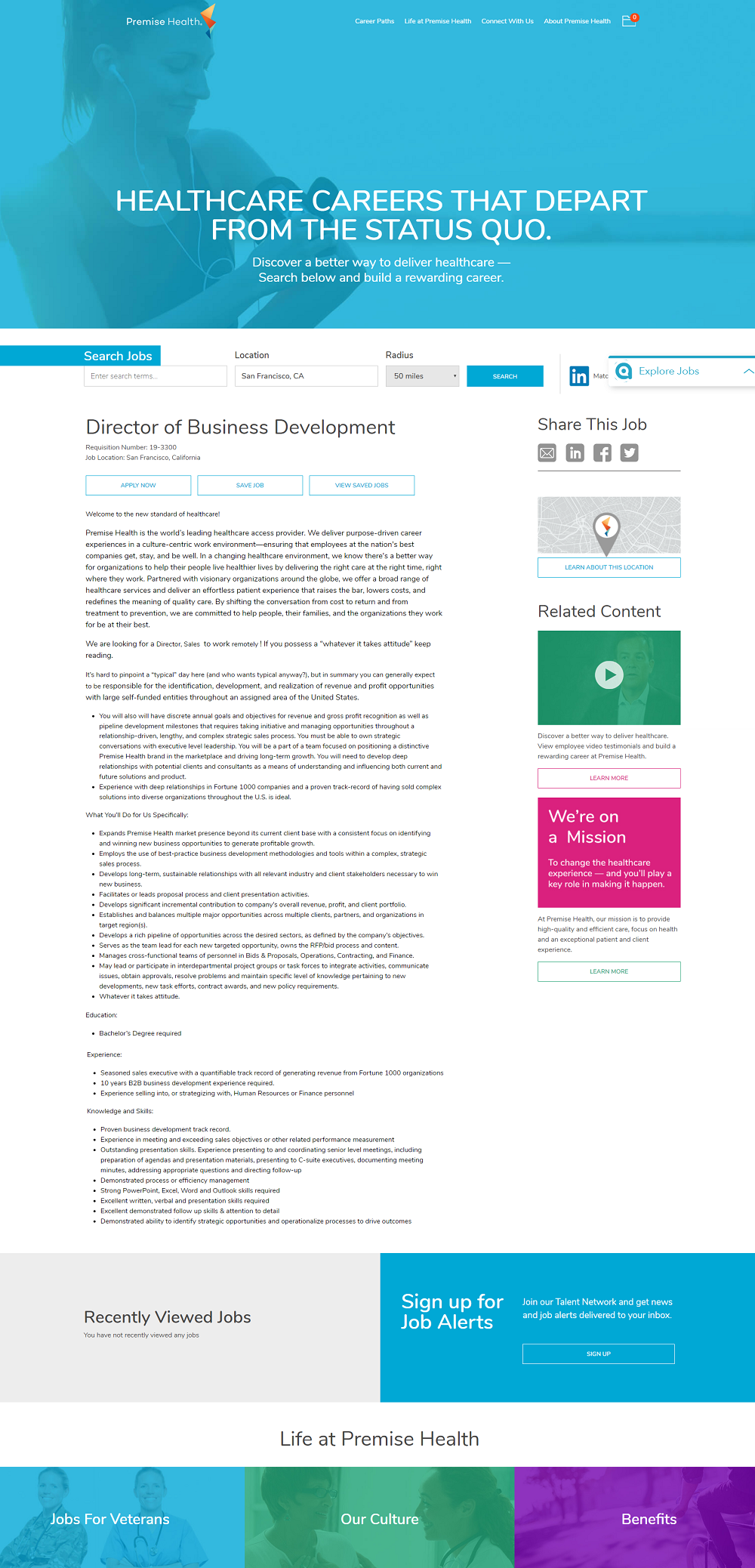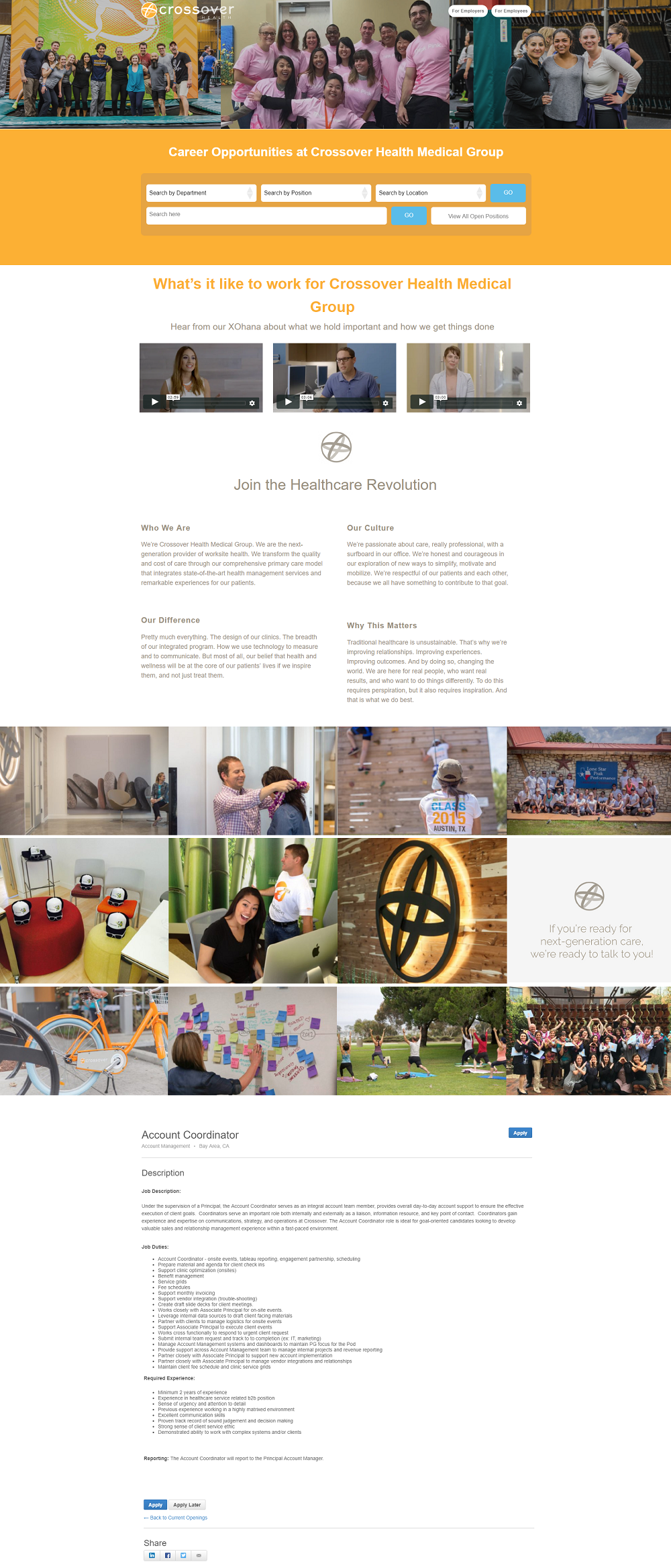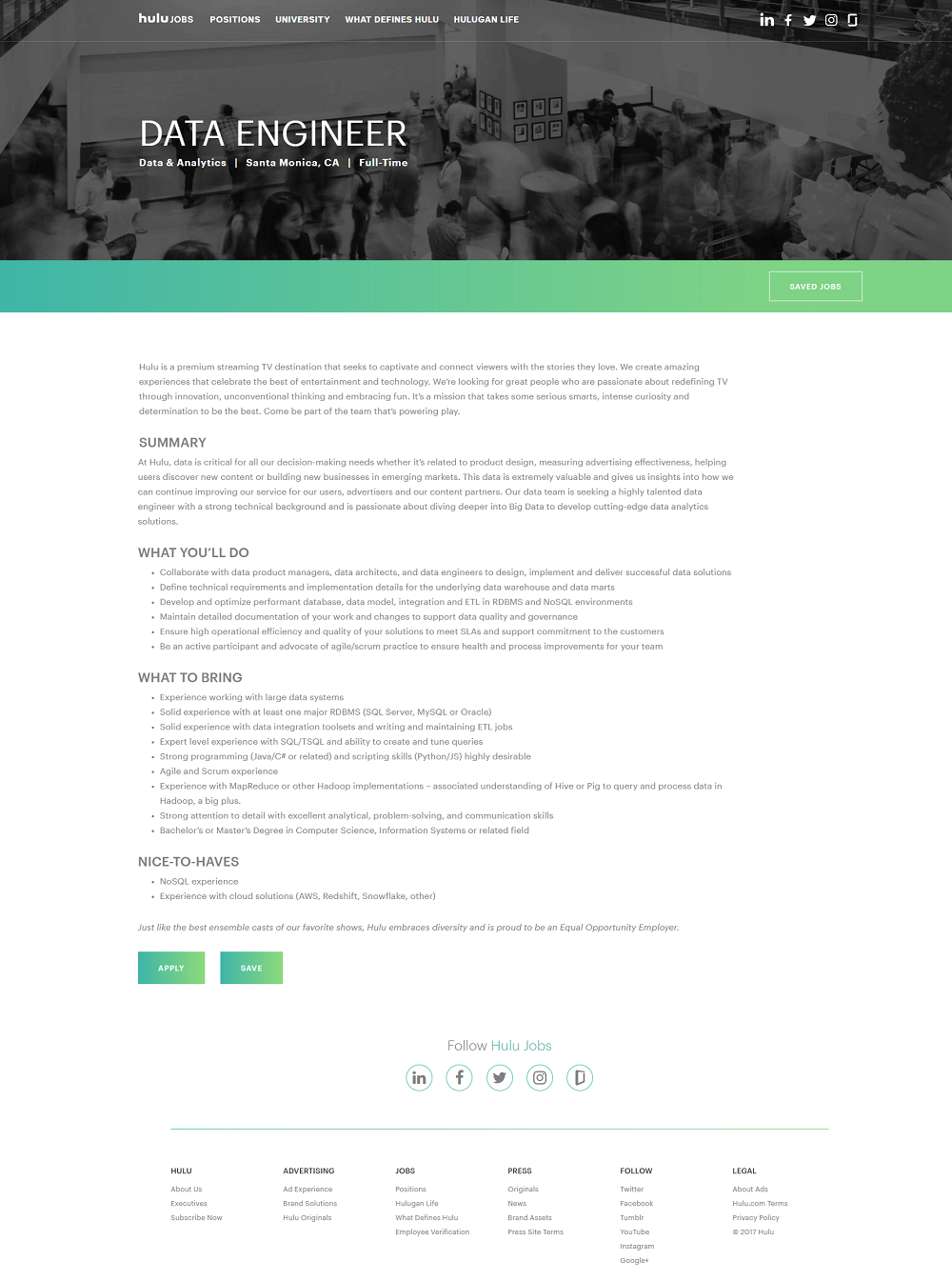 Did you notice a difference? Here's a bit more on the nuts and bolts of an overlay:
The Jobvite ATS Overlay Candidate Experience?
A Jobvite job page overlay is a design layer that lets you customize your job pages.
These overlays (also called "skins" or "templates") turn your text-only job pages into content-rich marketing pages. And that attracts and converts candidates better.
Here's how a job page overlay for Jobvite works: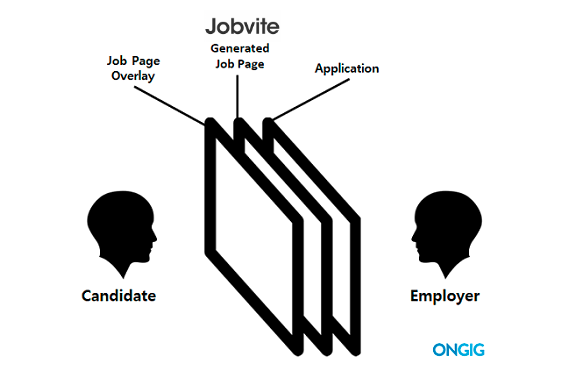 3 Choices on How To Add Job Page Overlays
There are a few ways to add an overlay to Jobvite or other ATS's:
Integrate your ATS  with a career site building/job description software tool like Ongig — This can be the quickest way to give candidates an overlay to your job pages.
Use In-house developers and engineers — If you have an internal dev team at your disposal, you should try them out. You'll just need to make sure they are experts at Mobile/Responsive Design, Search Engine Optimization and artificial intelligence. You won't get the features you'd get from a software platform, but it could be cheaper for you.
Outsource to a Web Design or Employer Branding Agency — Same as #2 above but you'll probably get faster turnaround time (but, again, you'll lose some features that many agencies don't have access to.
Job Page Overlay Articles for Other Applicant Tracking Systems
To see examples of job page overlays for other ATS's, try these:
Why I Wrote This
Ongig is on a mission to give you the best job pages in the world. Most ATS's focus on tracking and not attracting candidates. Ongig's ATS Overlay is software that provides an experience layer so that your candidate isn't deterred by text-only ATS pages.