If you're an iCIMS client, you might want more engaging job descriptions than the out-of-the-box iCIMS job page which often looks something like this: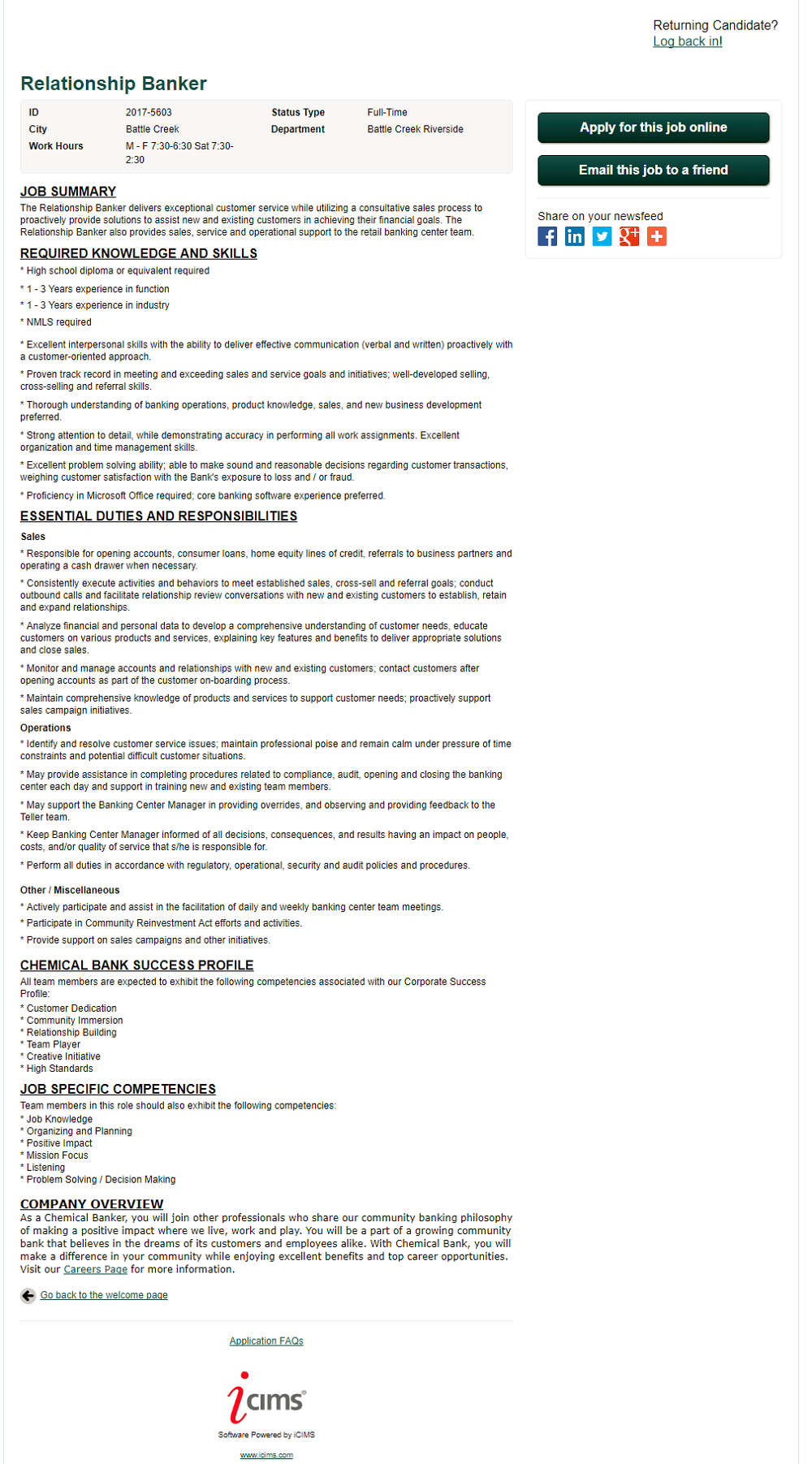 Below are 5 examples of iCIMS clients using "overlays" to give themselves job pages with stronger branding and candidate engagement.
1. T-ROC
Big Title — They treat the job title as a headline by using super-large and bold font.
Right-Hand Column — They add in extra content (Who We Are and Location) in the right-hand rail.
Email Job Alert — The include an email job alert at the bottom.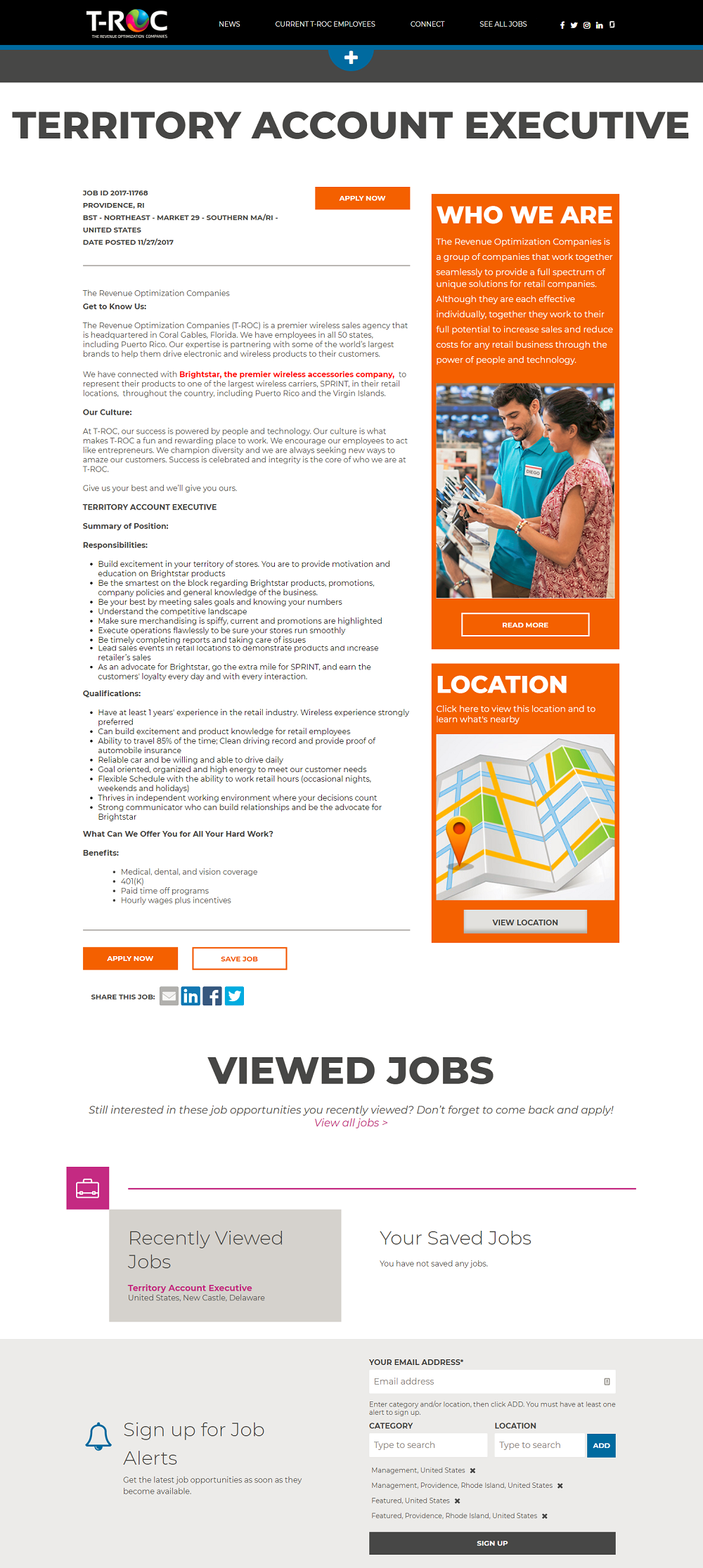 2. Brightview
Color Scheme — The colors match Brightview's blue and green.
Use of the Right-Hand Column — They use the right-hand border for location content and talent community.
Recently Viewed Jobs — They include links to other jobs the candidate has viewed.
Recruiting Content at Bottom of Page — Recently Matt Alder and Audra Knight released a podcast on recruitment marketing, Audra said "each job description should be a mini career site." Brightview does this by including a "Find Your Path" and "Life at Brightview" sections near the footer.

3. FM Global
Department is Reinforced — They reinforce the department (Engineering) at the top with a summary of that team.
Hero Image — Another element that is not included on an out-of-the-box, default iCims ATS job page.
Social Proof — They include an employer of choice award in the right-hand rail.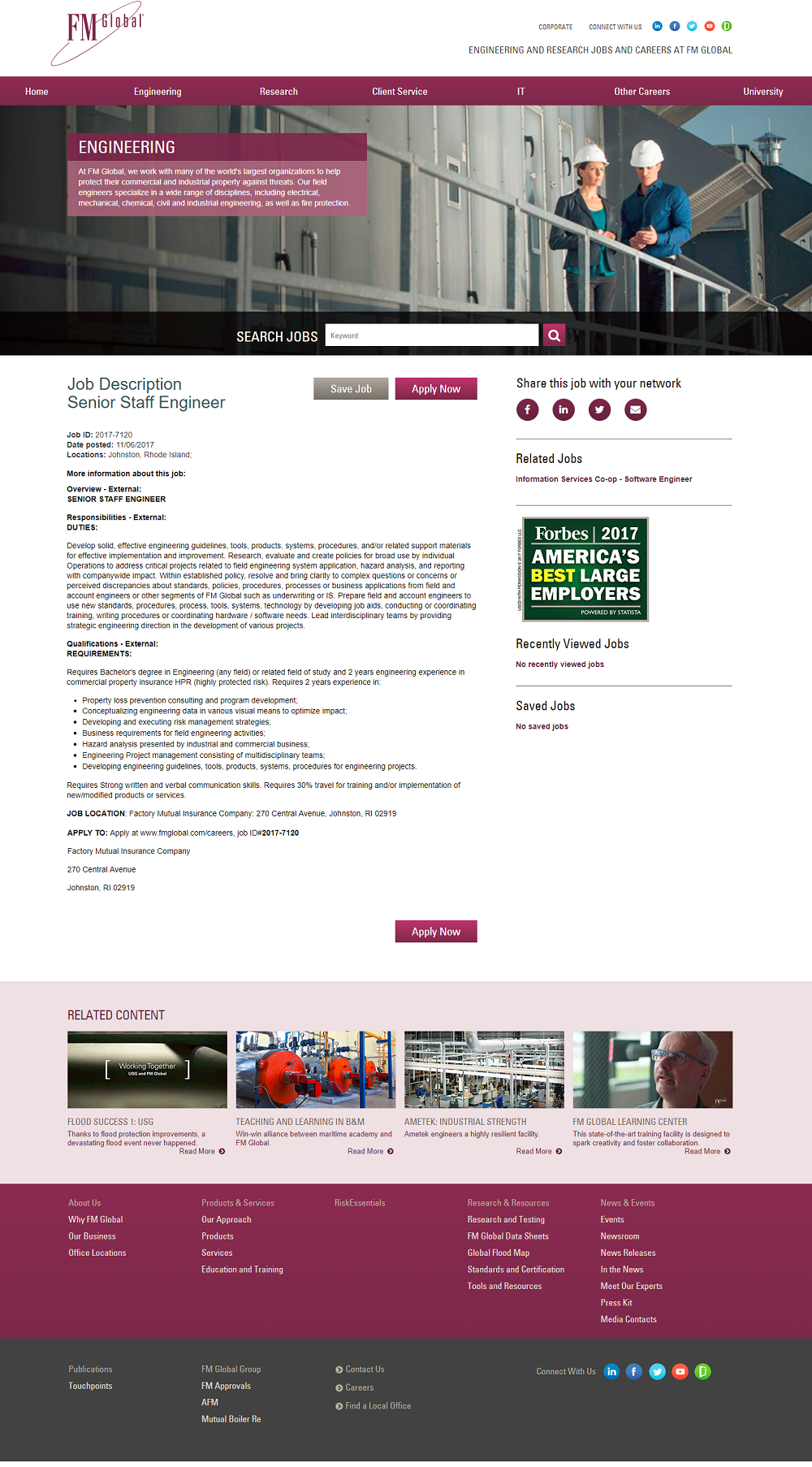 4. Visiting Nurse Service of New York
Apply Buttons — They use 2 Apply buttons (one at the top and one at the bottom).
Right-Hand Column — They include a bunch of career-related content in the right-hand rail including their benefits plan.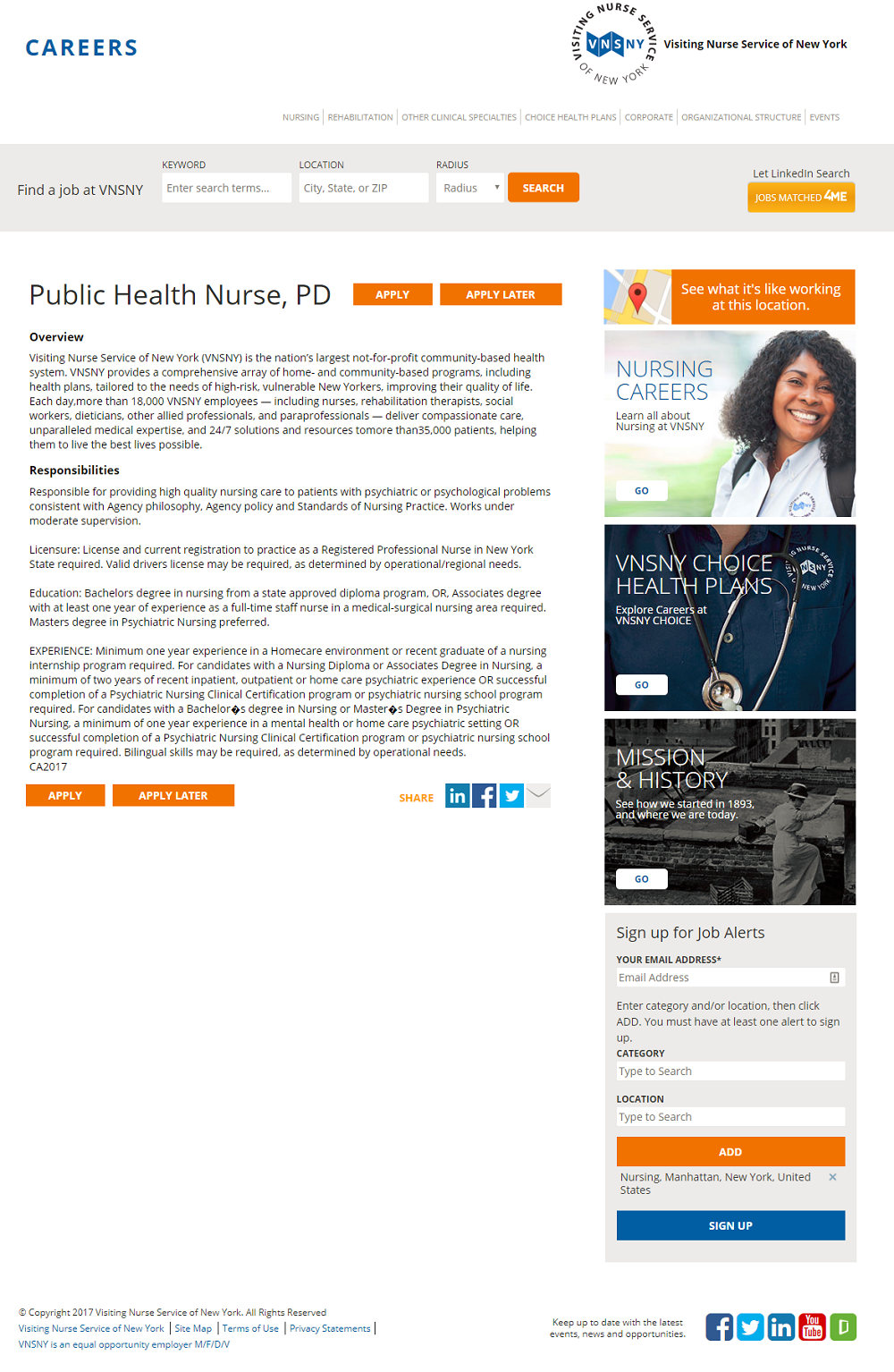 5. Wilson HCG
Video — Wilson includes a video about their culture on every JD.
Color — They reinforce the WilsonHCG blue in their headers and Apply Button.
Career/Jobs Related Navigation Bar — Different career site sections and content easily visible.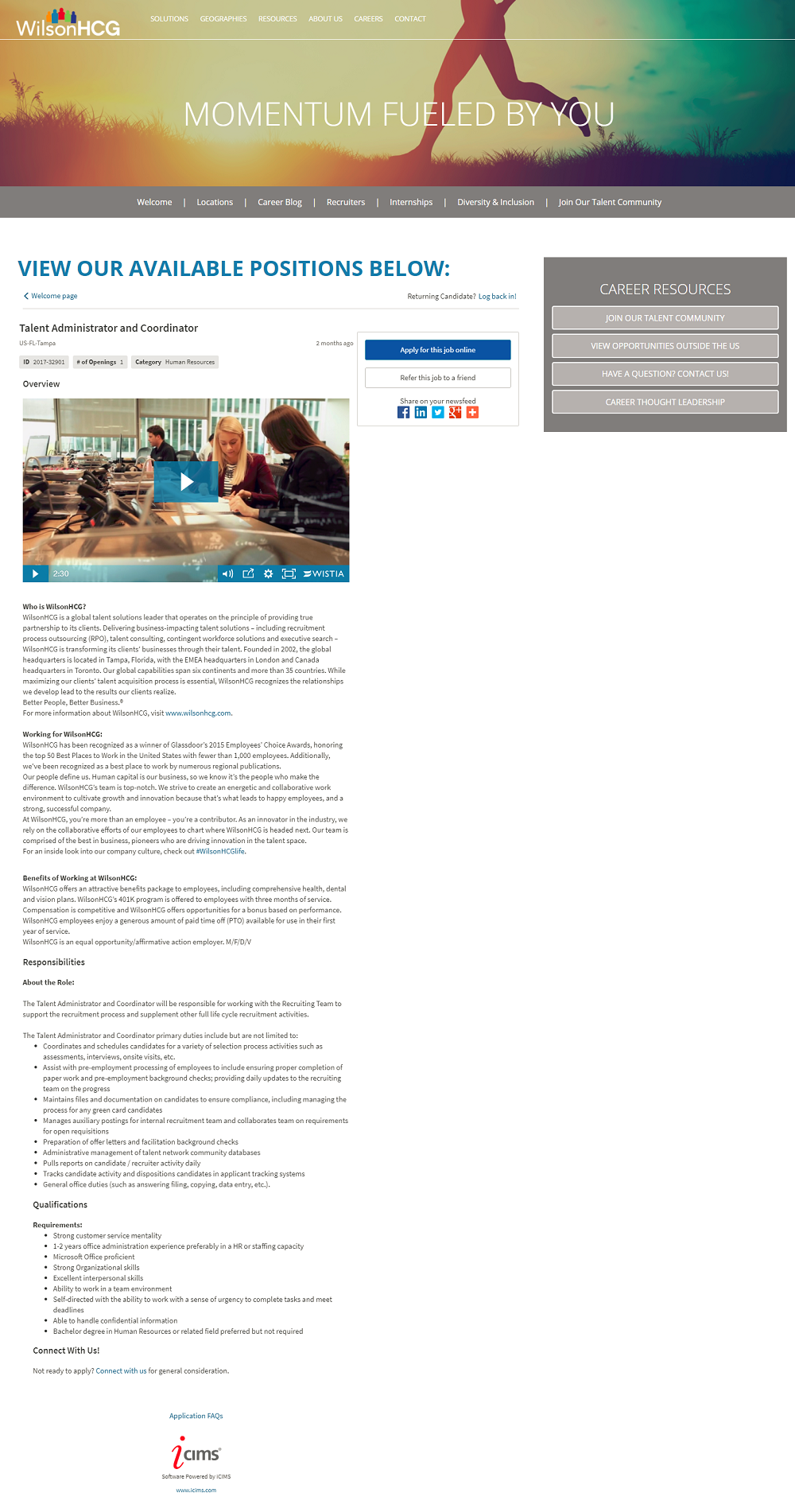 Options for Overlays to your iCIMS Job Pages
iCIMS customers need to do custom front-end software development (CSS-oriented) to get most of the "rich content" on your job pages.
If you don't have internal developers to customize iCIMS, another alternative is to use a job description marketing platform like Ongig. A third alternative is that you could hire a marketing/ad agency.
Ping me at rob@ongig.com or request a demo of Ongig if you want help transforming your iCIMS job pages.
Co-Founder and CEO
at
Ongig
Ongig transforms your job descriptions to attract the best talent faster. Ongig is a content management system that supercharges your job descriptions through video, images, pictures, chat, social sharing, microsite creation and much more. Jobs can be more easily found through Artificial Intelligence-based job search and all pages are Mobile and SEO optimized. Ongig's professional copywriting team will even rewrite your job descriptions. Early clients of Ongig include Yelp, GoDaddy, Verizon, Intel andAutodesk.
Latest posts by Rob Kelly (see all)