Audra Knight recently recommended you treat your job description like a "mini career site".  For many employers, more candidates will land on your job pages before they see your front door career page, because they are coming from sources like job boards or LinkedIn.
And if they don't like what they see on your job page, they may not visit your career site at all!
That's why job description content should be as good as the content you have on your regular careers page. For tips on writing job descriptions, check out How to Write a Job Description — Best Practices & Examples.
Here are 3 examples of job descriptions that look more like mini career sites. They each have recruiting content beyond just the text job description such as:
Branding (logo, header/footer, color scheme, font, etc.)
Job Search
Job "Profile" info (e.g. qualities the candidate should possess in visual format)
Extra job content like videos
Testimonials
Benefits info in visual graphics
Maps
Links to blog articles of recruiting content
1. BMC Software Job Description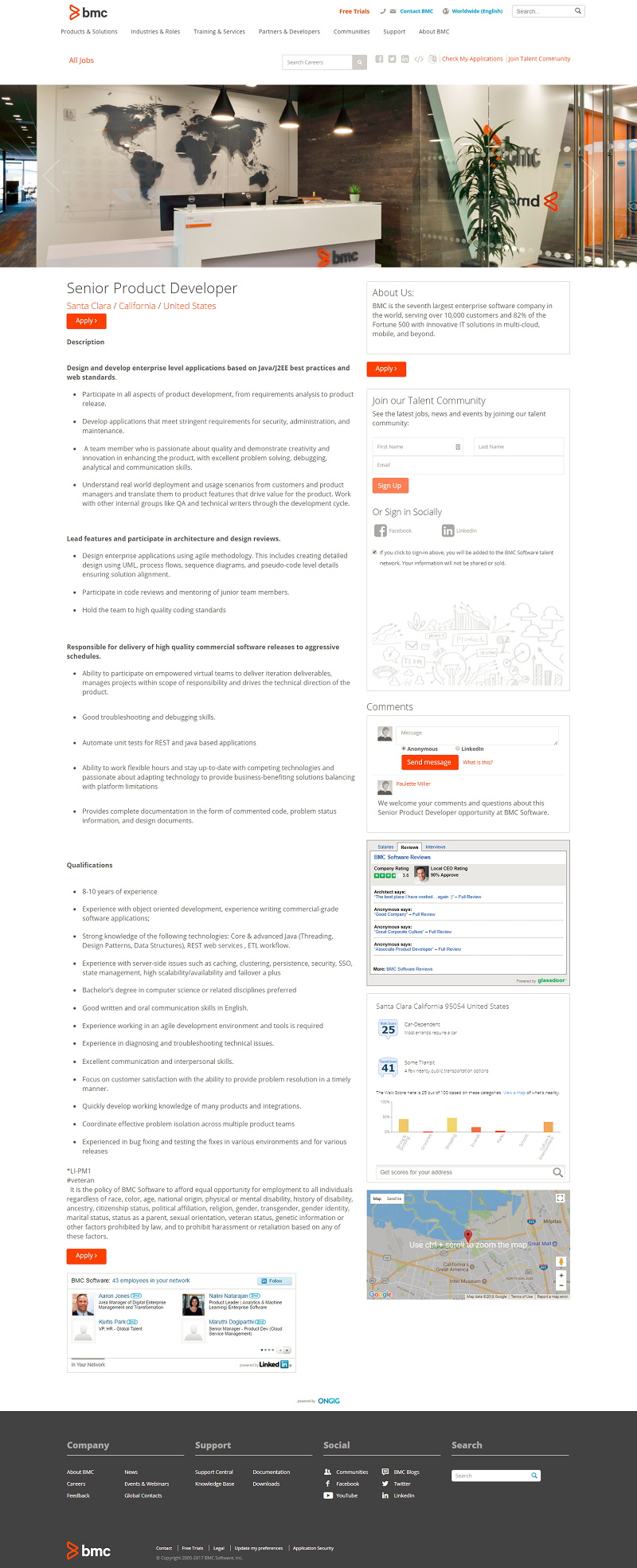 2. Lindt Job Description

3. Tenable Job Description