700+ people search for some variation of "manager job description template" on Google every month. In this blog, you'll find:
the definition of "manager"
7 examples of manager job descriptions
a free copy/paste template to help you write your own manager JD
Note: I ran the job postings through Ongig's Text Analyzer software to ensure they score over 80% or more (out of 100), are gender-neutral, AND have no other exclusionary language (based on race, age, disability, sexual orientation & more).
What is a Manager?
A manager is someone who:
takes on a leadership role in an organization
coaches and manages a team of employees
handles the day-to-day operations of a department
conducts performance reviews
makes desicions for their department
acts as a line of communication with high-level execs
7 Examples of a Manager Job Description Template
I found hundreds of manager job description templates. I list 7 of the most searched (and well-written) to give you some ideas on what to include in your JDs (e.g., duties, salary, benefits, diversity commitment, etc.)
Sales Manager Job Description Template — Salesforce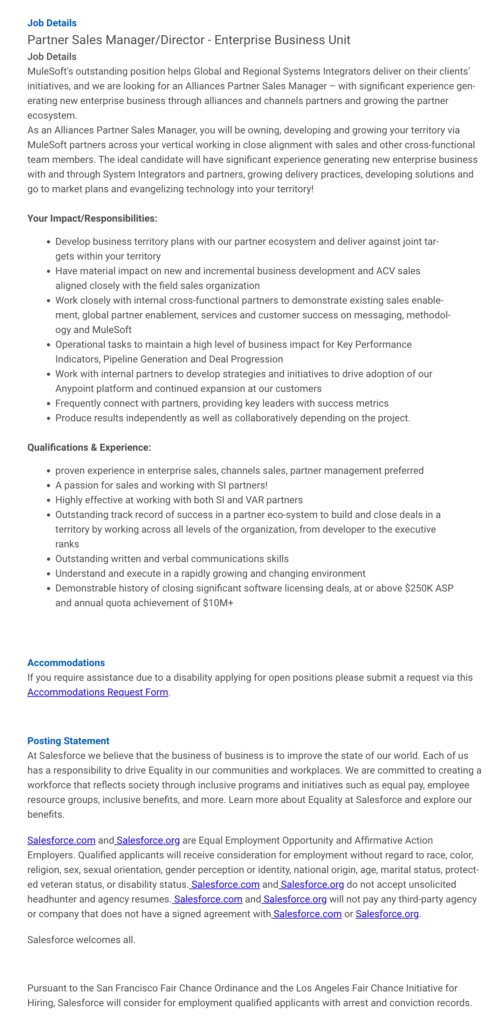 HR Manager Job Description Template — Blizzard Entertainment
Finance Manager Job Description Template — Mercedes-Benz AutoNation

Accounting Manager Job Description Template — Pinterest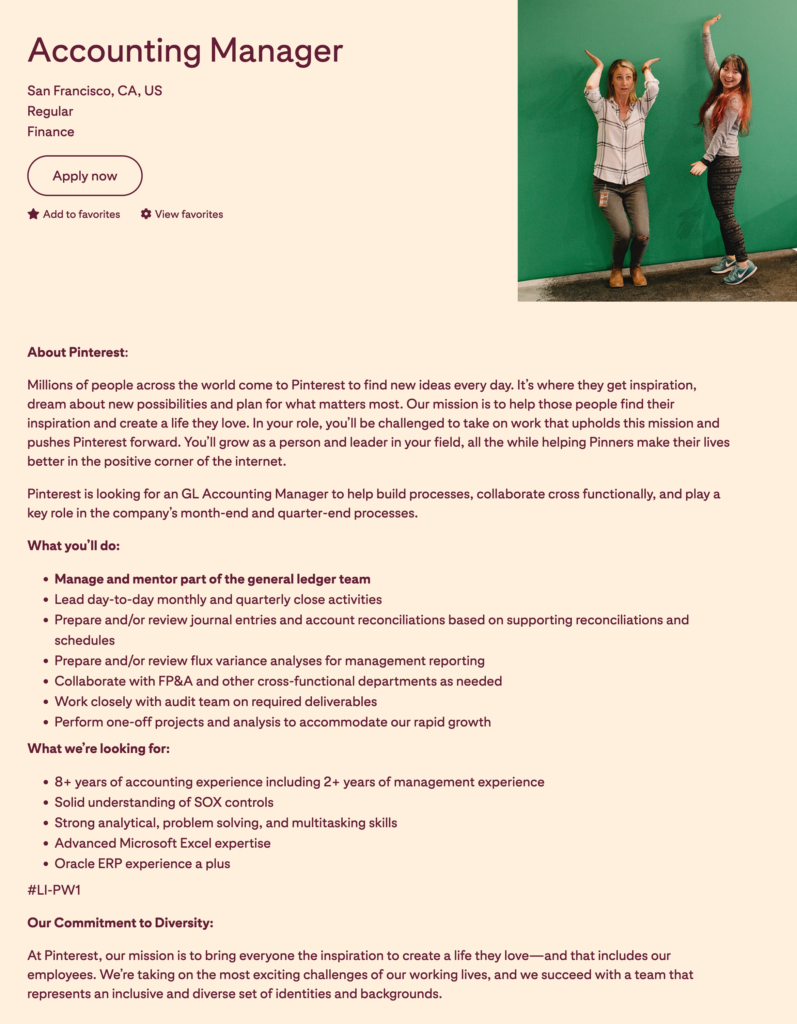 Job Description Template Operations Manager — Better Talent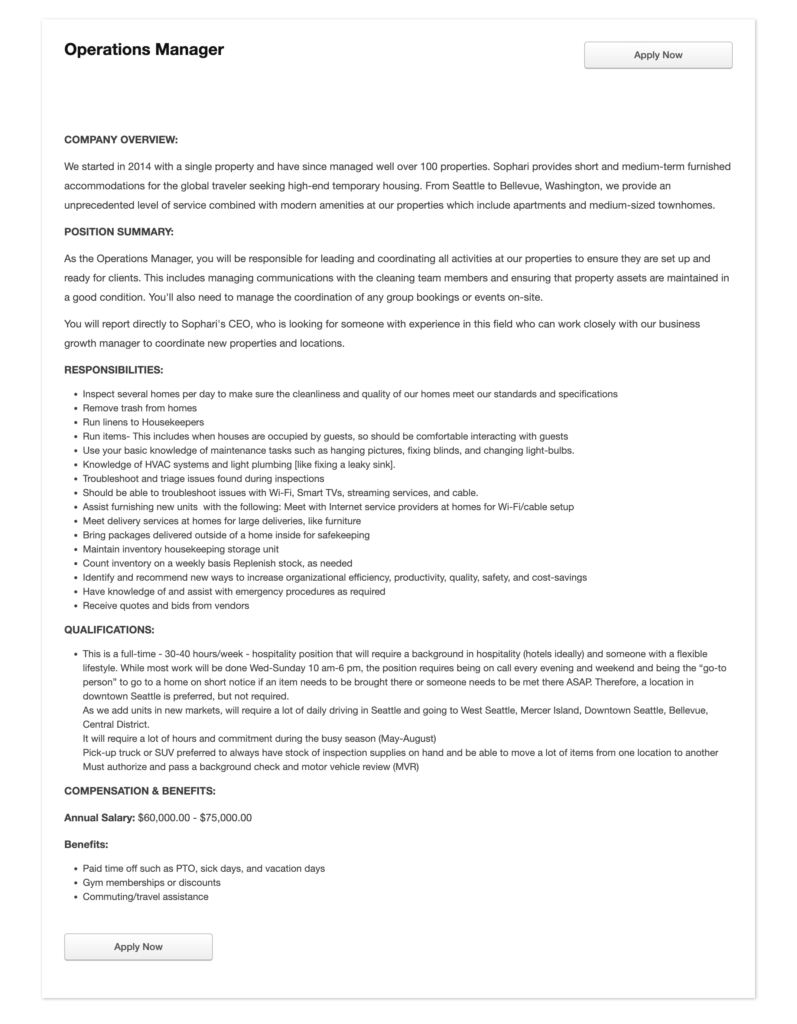 Restaurant Manager Job Description Template — The Grand Hotel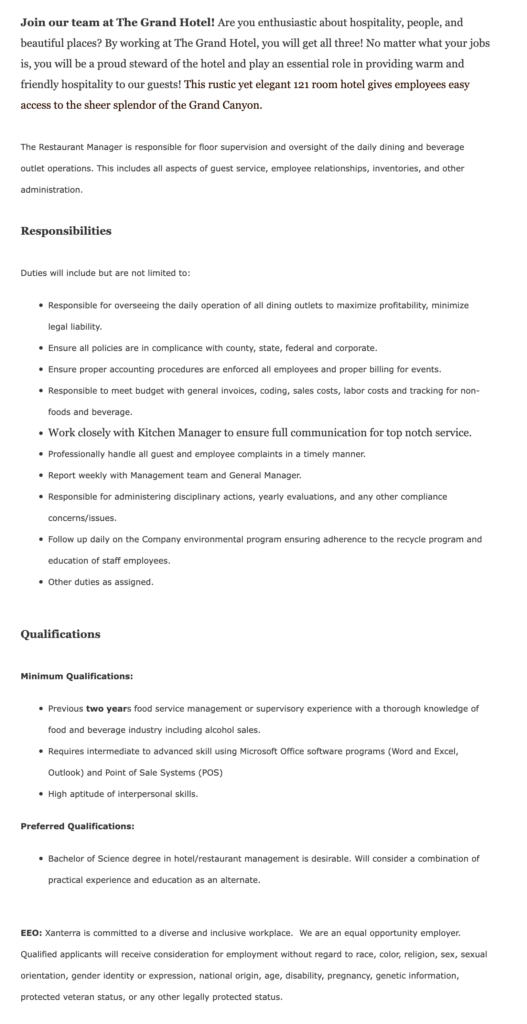 General Manager Job Description Template — CEVA Logistics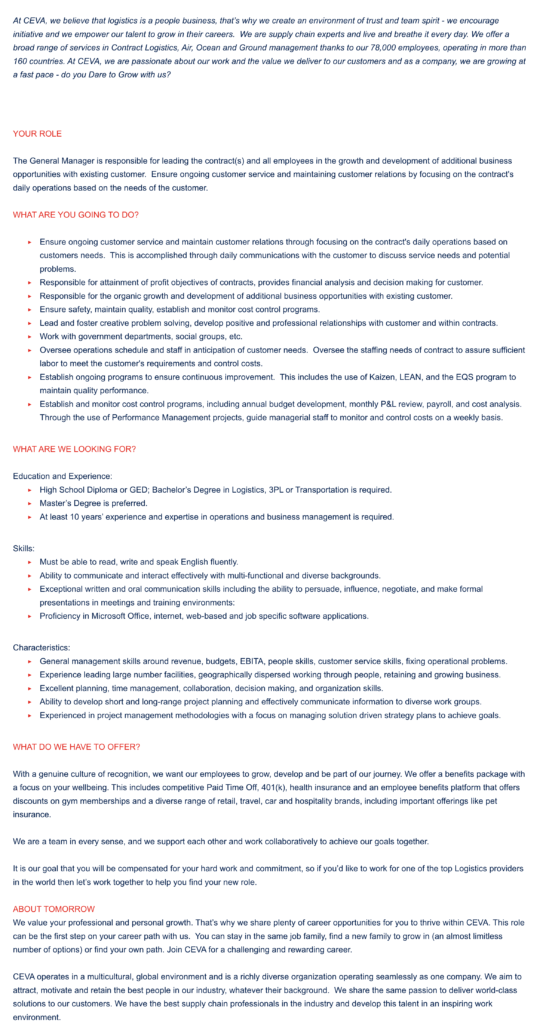 Free Manager Job Description Template [just copy & paste!]
Ready to write? The 7 manager job description templates above are a great place to start. Or try using this operations manager job description template as your guide. I've listed tips and examples so you can easily copy/paste.
Note: This template works for any management role. Just include the correct title, e.g., Finance Manager, Project Manager, Restaurant Manager.
JOB TITLE
[Here, include the word manager and any other important part of the position, e.g., "operations"]
Tip: Keep your job titles between 1-3 words and 20 syllables or less. This helps with SEO and makes them easier to read. For example, "Operations Manager" is better than "Operations Manager, Remote Full Time."
JOB SUMMARY
[This is where you write a paragraph about the role.]
Tip: A manager job summary should concisely explain the role. Remember to include who they'll supervise and any other manager-level responsibilities. This often increases job satisfaction.
Here's an example for inspiration:
"As the Finance Systems Manager – EPM, you will be responsible for owning, and enhancing our Adaptive Planning instance. You will work closely with the finance leads, accounting, and financial platform teams to implement new models, expand our current reporting capabilities and build new data connections to systems including Workday, Netsuite, and Snowflake."
ABOUT YOU
[This is where you talk about your manager candidate.]
Include a sentence on:
what the manager will do
some goals they will reach for
how they work with or supervise the team (or other teams)
Tip: You can use the manager job descriptions above for inspiration.
WHAT YOU'LL DO
[Here is where you list the day-to-day manager job duties.]
Job duties may include:
Manage day to day client support
Facilitate a collaborative team environment
Provide ongoing support for new projects
Coach direct reports
Work with C-suite for strategy planning
Tip: Keep your "responsibilities" and "manager job duties" lists short. Using more than 7 bullets might make candidates feel underqualified or overwhelmed.
YOUR REQUIREMENTS
[This section is where you list basic manager qualifications and experience.]
Tip: Include your preferred requirements here or create a "Preferred Requirements" section if there are more than two.
SALARY
[List the salary or hourly rate for the role here. Candidates spend more time looking at it than anything else.]
Tip: Even if it's a range, list salary details. Salary is the #1 part of a job ad that is "helpful", "appealing", and makes candidates "more likely to apply".
source: Vision Critical Heatmap Study of 450 LinkedIn Members, June 2018
BENEFITS
[List any perks your manager will get if they join the team.]
Tip: Each benefit you include in a job ad increases the apply rate by 1% to 5%. The benefits with the most positive impact on apply rate are: Regular Incremental Bonus (+155.1%); Pet Insurance (+37%); Health Insurance (+29.8%); Stock Options/Employee Stock Purchase Plan (+27.5%); and 401(k) (+20.5%).
source: Appcast and Behavioral Scientist Ashley Whillans, PhD, Harvard Business School, 2018
OPTIONAL SECTIONS
[These are some optional sections you might use in your job description for a manager.]
travel requirements
remote work policies
disability accommodations
how to apply
ABOUT US
[Here, you talk about yourself!]
Some ideas to include:
what type of healthcare you provide
how great the company is
your core values
Tip: I like to save the "About Us" section for the end (even though about 50% of JDs start with About Us). Instead, end your JD with the About Us. That way, you can START your JD about the candidate/role, making them feel valued.
DIVERSITY STATEMENT
[Most companies have an EEO or diversity statement. You can put yours here.]
Tip: Most candidates value seeing a D&I commitment. A diverse population of 764 LinkedIn members in the U.S. said "even a generic statement is still better than no statement."
source: LinkedIn Study of 764 members on Diversity Statements, June 2021.
You'll find more examples in our blog 25 Examples of Awesome Diversity Statements.
Why I wrote this:
Ongig is on a mission to help you attract top talent by crafting effective and inclusive job descriptions. Using the template builder feature, you can store your most-used JD templates so there's no confusion when creating new roles. Request a demo to learn more.
Shout-Outs:
What Is a Manager? Definition, Role and Responsibilities by Indeed Editorial Team