Ongig's mission is to celebrate all people. So, I started a list of Native American celebrities who've found success.
This list of 200+ famous Native American people includes:
Native American actor
famous Native American Chiefs
Native American heroes
& more!
This list is dynamic. I'm not an expert on Native American famous people…so I welcome comments, additions, and edits. I also include a few Native American movies and famous Native American quotes. Enjoy!
American Indian Actors & Actresses
There are lots of famous Native Americans today. In this section, I list Native American actors and actresses, plus the name of their tribes.
Native American Actors
Below is a list of Native American actors. It includes famous Cherokee actors, Apache actors, actors with Native American heritage, and famous indigenous actors.
Here's a list of the most famous Native American actors:
Victor Aaron – Yaqui
Chief John Big Tree – Seneca
Benjamin Bratt – Peruvian Quechua Indian
Adam Beach – Anishinaabe
Gil Birmingham – Comanche
Toklas Black Elk – Oglala, Lakota Sioux
Moses Brings Plenty – Oglala Lakota
Tonantzin Carmelo – Tongva
Cody Deal – Osage Nation
Chris Eyre – Cheyenne and Arapaho
Abel Fernandez – Yaqui
Wesley French – Chippewas
Forrest Goodluck – Diné, Mandan, Hidatsa, Tsimshian
Kiowa Gordon – Hualapai Tribe
Rodney A. Grant – Omaha
Saginaw Grant – member of Sac and Fox Nation
Graham Greene – nominated for the Academy Award for Best Supporting Actor for his performance in Dances with Wolves
Michael Greyeyes – Plains Cree
Charlie Hill – Oneida, Mohawk, Cree
Michael Horse – Yaqui, Mescalero Apache and Zuni
Taylor Lautner – Odawa and Potawatomi
Nathan Lee Chasing His Horse – Lakota
Jack Hoxie – Nez Perce
Miko Hughes – Chickasaw
Ben Johnson – Cherokee, grew up on an Osage reservation
Oscar Kawagley – Yup'ik
Eddie Little Sky – Oglala Lakota
Phil Lucas – Choctaw Nation of Oklahoma
Jason Momoa – Pawnee, Native Hawaiian
Randolph Mantooth – Seminole
Zahn McClarnon – Hunkpapa Lakota
Russell Means – Oglala Lakota
Tatanka Means – Navajo, Lakota
Alex Meraz – P'urhepecha
David Midthunder – Fort Peck Sioux and Assiniboin
Rick Mora – self-identified Apache/Yaqui descent
Bronson Pelletier – Plains Cree
Tag oh Penikett – Upper Tanana tribe
Justin Rain – Plains Cree
Arthur Redcloud – Navajo
Lois Red Elk – Lakota/Dakota
Red Wing, (Lillian St. Cyr) – Winnebago Tribe of Nebraska
Steve Reevis – Blackfeet
Branscombe Richmond – Aleut
Will Rogers – Cherokee
Joanelle Romero – Apache/Cheyenne
Ned Romero- Chitimacha
Frank Salsedo – Wappo
Will Sampson – Muscogee (Creek) Nation
Eric Scheig – Inuvialuk – Chippewa-Dene
Larry Sellers – Osage, Cherokee, Lakota
Martin Sensmeier – Tlingit, Koyukon Athabascan
Eddie Spears – Brulé
Michael Spears – Brulé
Chaske Spencer – Sioux-Nez Perce-Cherokee-Muscogee Creek-French-Dutch
Luther Standing Bear – Oglala Lakota
Wes Studi – Cherokee Nation
Chief Tahachee – self-identified Cherokee descent
Jim Thorpe – Sac and Fox
Chief Thunderbird – Cheyenne
Gordon Tootoosis – Aboriginal Canadian actor of Cree and Stoney descent
John Trudell – Dakota people
Noah Watts – Crow/Blackfeet
Floyd Red Crow Westerman – Sisseton Wahpeton Oyate
James Young Deer – Nanticoke
Rudy Youngblood – self-identified Comanche, Cree, and Yaqui descent
Chief Yowlachie – Yakima
Famous Native American Actresses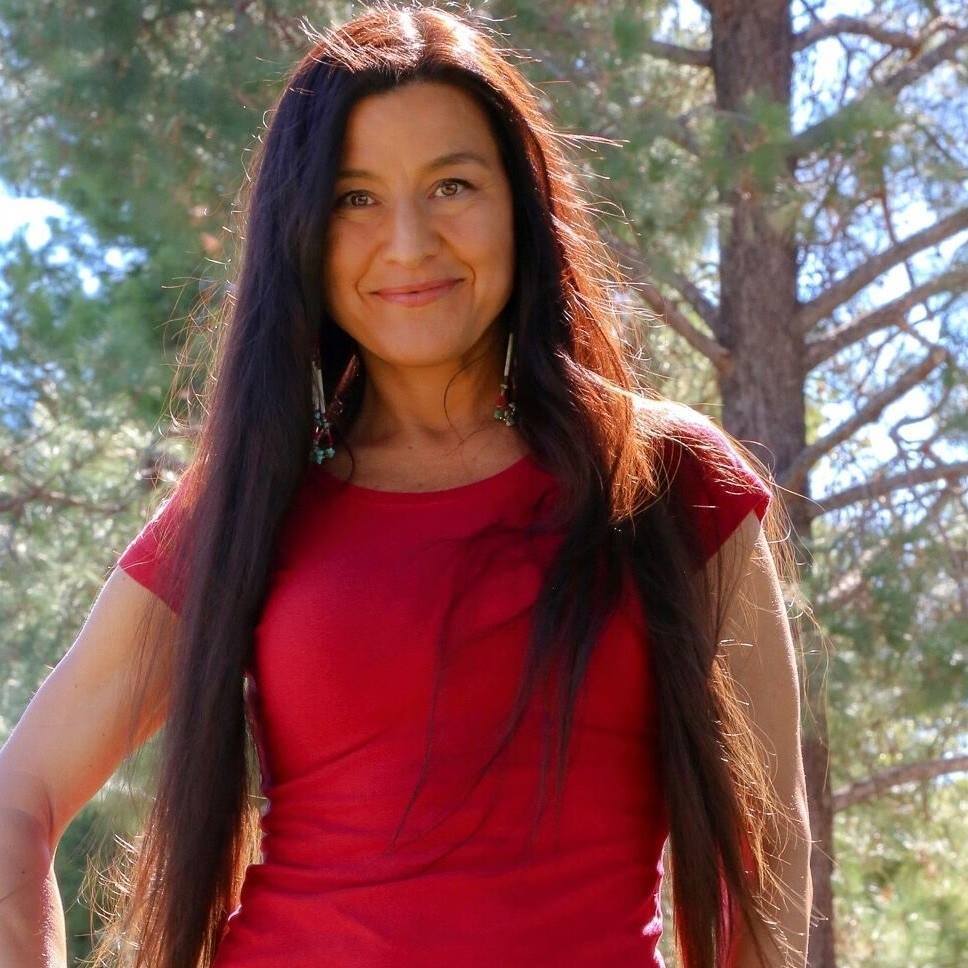 Here's a list of indigenous actresses and female famous Native American people from the silver screen:
Irena Bedard – Cree, Iñupiaq
Sacheen Littlefeather – Apache, Yaqui
Alyssa Wapanatâhk – Cree (Nêhiyaw)
Tattoo Cardinal – Cree, Metis and Nakota
Irene Bedard – Inupiat and French Canadian/Cree (Metis)
Julia Jones – Chickasaw
Kimberly Guerrero – Colville, Salish-Kootenai
Alex Rice – Mohawk
Megan Fox – Powhatan
Rosario Dawson
Andrea Navedo
Ashley Callingbull – Cree
Princess Nokia
Cree Summer – Cree
Lila Downs – Mixtec
Shauna Baker
Salli Richardson-Whitfield – Cherokee
Heather Locklear – Lumbee
Roseanne Supernault
Kawennahere Devery Jacobs – Mohawk
Patricia Velasquez – Mestizo and Wayuu
Maya Zapata
Blu Hunt – Lakota
Buffy Sainte-Marie – Mi'kmaq
Kaniehtiio Horn – Mohawk
Amber Midthunder – Sioux
Carmen Moore – Wet'suwet'en
Sharice Davids – Ho-Chunk
Nyla Rose – Oneida
Q'orianka Kilcher – Quechua-Huachipaeri
Jessica Matten – Metis and Saulteaux-Cree
Tanaya Beatty – Awaetlatla
Alyssa Wapanatahk – Cree
Grace Dove
Traci Bingham
Karina Lombard – Lakota Sioux
Jana Schmieding – Lakota Sioux
Alaqua Cox
Irene Bedard – Inupiat and Metis
Jennifer Podemski – Saulteaux
Lily Gladstone – Blackfeet and Nimii'puu Nez Perce
Lisa Charleyboy – Tsilhqot'in
Elle-Maija Tailfeathers – Blackfoot and Sami
Elipidia Carrillo
Jashaun St. John
Phoebe Legere – Acadian and Abenaki
Now, let's move to another collection of notable Native Americans.
More Famous Native American Celebrities
Famous Native American artists, musicians, and Native American stars have found their way to success. Let's celebrate these celebrities with Native American heritage, starting with some famous women Native Americans.
Famous Female Native Americans
Ashley Callingbull-Burnham – Mrs. Universe 2015
Elouise Cobell – Blackfoot Nation activist and entrepreneur
Lyda Conley – Native American attorney
Buffalo Calf Road Woman – Northern Cheyenne warrior
Annie Dodge Wauneka – Navajo awarded the Presidential Medal of Freedom
Michaela Goade – Tlingit and Haida illustrator
Deb Harland – Pueblo of Laguna politician
Suzan Shown Harjo – activist – Cheyenne and Muscogee
Winona LaDuke – Ojibwe White Earth environmentalist, writer and economist
Susan La Flesche Picotte – Omaha doctor
Lozen – Chihenne Chiricahua Apache warrior and prophet
Wilma Mankiller – Cherokee Nation activist
Pine Leaf – Crow warrior
Pocahontas – Native American Disney character
Elizabeth Wanamaker Peratrovich – Tlingit Native Alaskan activist
Mary Golda Ross – Cherokee engineer
Zitkala-Sa – Yankton Sioux author
Sacagawea – Lemhi Shoshone explorer
Maria Tallchief – principal dancer of the NYC Ballet
Nancy Ward – Cherokee political leader
Sarah Winnemucca – Numa activist
Famous Native American Models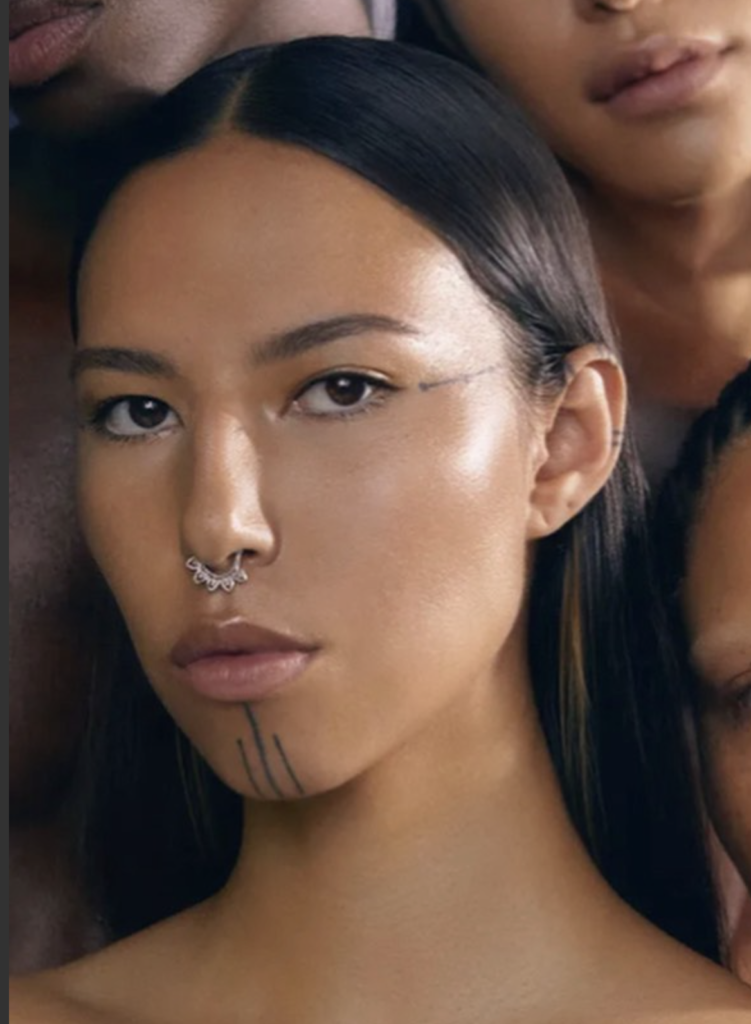 Below is a list of famous Native American male models and female Indigenous models:
Quannah Chasinghorse – Han Gwich'in and Sihanouk-Oglala Lakota
Radmilla Cody – Navajo
Talaysay C. – Shishalh Nation
Nick D. – Nisga'a, Tsimshian, Tlingit, Haida, Gitxsan, Tsetsaut and Colville
Mekayla Diehl Eppers – Ojibwe
Alicia H. – Cree
Haatepah – Chichimeca
Caelynn Miller-Keyes – Odawa
Randy'L He-dow Teton – Shoshone-Bannock Cree
Jaymyn L. – Skwxwu7mesh and Kwakwaka'wakw
Sherise S. – Cree-Metis
Naiomi Glasses – Navajo
Joleen Mitton – Cree
Rick Mora – Apache and Yaqui
Chelsey Goseyun Wilson – Apache
Native American Entertainers [including Musicians]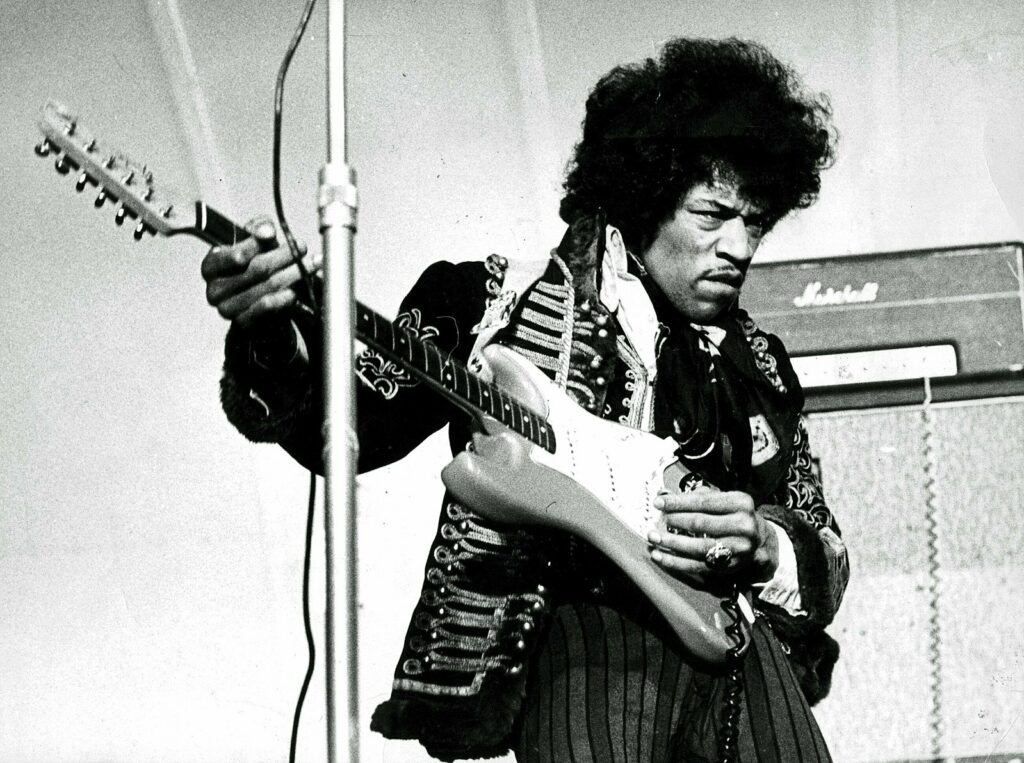 Some successful Native Americans from the entertainment industry are listed here:
Steven Alvarez – Yaqui/Mescalero Apache/Upper Tanana Athabascan
Susan Aglukark – Inuk
Mildred Bailey – Coeur d'Alene
Black Lodge Singers – Piegan Blackfeet
JB the First Lady – Nuxalk and Onondaga Nations
Timothy Archambault – Kichesipirini
Brulé – Sioux
Cozad Singers – Kiowa
Willy DeVille – Pequot
Willie Dunn – Mi'kmaq
Pura Fé – Tuscarora
Carl T. Fischer – Cherokee
Leela Gilday – Dene
The Halluci Nation – formerly known as A Tribe Called Red:
"a Canadian electronic music group who blend instrumental hip hop, reggae, moombahton and dubstep-influenced dance music with elements of First Nations music, particularly vocal chanting and drumming."

(source: Wikipedia)
Angel Haze – Cherokee
Jimi Hendrix – Cherokee
Tom Jackson – Métis
Loretta Lynn – Cherokee
Peter La Farge — Hopi
Pamyua – Inuit
Charley Patton – Cherokee
Prolific the Rapper – Lakota
Robbie Robertson – Mohawk
Marvin Rainwater – Cherokee
Sihasin – Navajo
Taboo – Shoshone
Buffy Sainte-Marie – Cree
Tanya Tagaq – Inuk
Hank Williams – Muskogee Creek and Tsalagi
Other Famous Native Americans in History
In the next section, I list Native American leaders in history. This list includes great American Indian Chiefs and Native American warriors. The history of Indian warrior names is interesting!
Famous Indian Chiefs & Native American Warriors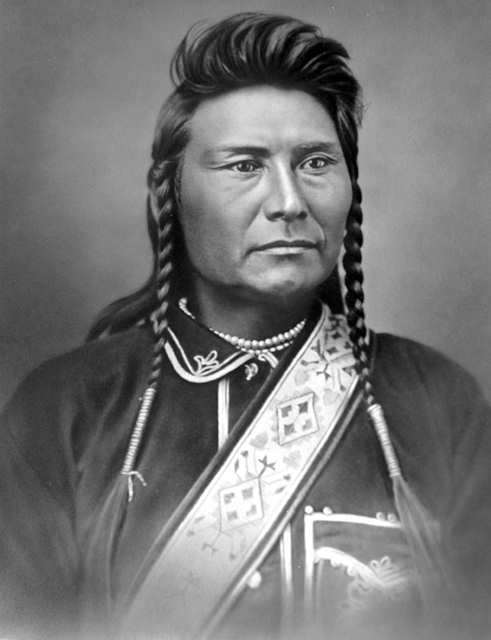 Here is a list of Native American Chiefs and Famous Native American warriors through history. It includes the most famous Native American chief and Native American leaders:
Sitting Bull – Lakota
Crazy Horse – Oglala
Red Cloud – Lakota
Geronimo – Chiricahua
Cochise – Chiricahua
Chief Joseph – Nez Perce
Benito Juarez – Zapoteca
Canon Mataweer – Kumeyaay
Tecumseh – Shawnee
Adam Castillo – Cahuilla
Chief Hatam – Kumeyaay
Charles Curtis – Kaw
Captain Jack – Modoc
Russell Means – Oglala Lakota
American Horse – Sioux
Anna Prieto-Sandoval – Kumeyaay
Chief Dan George – Tsleil-Waututh
Richard Milanovich – Cahuilla
Mangas Coloradas – Apache
Black Hoof – Shawnee
Red Jacket – Seneca
Chief Seattle – Duwamish
Shacknasty Jim – Modoc
Standing Bear – Ponca
Chief Pontiac – Ottawa
Osceola – Seminole
Wilma Mankiller – Cherokee
Chief Manuelito – Navajo
Famous Native American Politicians & Current Native American leaders:
Here's a list of some famous Native American politicians:
Sharice Davids – Ho-Chunk
Deb Haaland – Laguna Pueblo
Hiram Revels – Lumbee
Charles Curtis – Kaw, Osage
Robert Owen – Cherokee
Ben Nighthorse Campbell – Northern Cheyenne
Richard H. Cain – Cherokee
John Mercer Langston – Pamunkey
Charles D. Carter – Chickasaw
William Hastings – Cherokee
Will Rogers Jr. – Cherokee
William Stigler – Choctaw
Ben Reifel – Lakota Sioux
Clem McSpadden – Cherokee
Ben Nighthorse Campbell – Northern Cheyenne
Brad Carson – Cherokee
Tom Cole – Chickasaw
Markwayne Mullin – Cherokee
Yvette Herrell – Cherokee
Most Famous Native American Tribes
Now, let's take a look at some famous Native American tribes:
Lumbee
Iroquois
Creek (Muscogee)
Blackfeet
Apache
Sioux
Chippewa
Choctaw
Navajo
Cherokee
Paiute
Pawnee People
Sauk People
Modoc People
Sac and Fox Nation
Cheyenne
Osage Nation
Ponca
Odawa
Iroquois
Nez Perce
Shoshone
Famous Native Americans' Quotes
A Native American Indian chief may have some of the best wisdom to share. And, the internet is full of famous quotes about Native Americans and quotes credited to a famous Native American person.
Here's a list of just a few favorite quotes from some successful Native American leaders:
"When you are in doubt, be still, and wait; when doubt no longer exists for you, then go forward with courage. So long as mists envelop you, be still; be still until the sunlight pours through and dispels the mists — as it surely will. Then act with courage." – Chief White Eagle, Ponca
"Humankind has not woven the web of life. We are but one thread within it. Whatever we do to the web, we do to ourselves. All things are bound together. All things connect." – Chief Seattle, Duwamish
"I do not think the measure of a civilization is how tall its buildings of concrete are, but rather how well its people have learned to relate to their environment and fellow man." – Sun Bear, Chippewa
"If you talk to the animals they will talk with you and you will know each other. If you do not talk to them you will not know them and what you do not know, you will fear. What one fears, one destroys." – Chief Dan George, Tsleil-Waututh Nation
"If a man is as wise as a serpent, he can afford to be as harmless as a dove." – Cheyenne
"You already possess everything necessary to become great." – Crow
"Tell me and I'll forget. Show me, and I may not remember. Involve me, and I'll understand." – Tribe Unknown
"Everyone who is successful must have dreamed of something." – Maricopa
Famous Native American Movies
To finish, let's have a quick look at the 5 most famous Native American movies in history:
Dances with Wolves (1990)
Indian Horse (2017)
Wind River (2017)
Songs my Brothers Taught Me (2015)
Smoke Signals (1998)
Do you know a most famous Native American I missed?
This blog on famous Native American leaders, famous American Indian actors, and indigenous people of success is by no means complete. Please let me know if you can name a famous Native American who is not on any of the lists and I will be glad to add them! Just ping me at Heather@Ongig.com.
Why I Wrote This?
Ongig is on a mission to eliminate boring and biased job descriptions. Our Text Analyzer solution helps you avoid words that are exclusionary to famous celebrities who are Native American (or non-famous!).
And a final thanks goes to…
Sources for My Research on Native American Celebs