I started this list of famous Asian Americans and Pacific Islanders below to honor the Asian American heroes below. They have achieved greatness, despite struggles they might have faced because of their ethnicity.
Note: In this list of Asian American celebrities, I include famous Japanese people, famous Samoans, Koreans, and many other famous Asian Americans or Pacific Islanders who are part of AAPI communities.
What is AAPI?
AAPI communities consist of approximately 50 ethnic groups speaking over 100 languages, with connections to Chinese, Indian, Japanese, Filipino, Vietnamese, Korean, Hawaiian, and other Asian and Pacific Islander ancestries.

Source: NAMI
Here are 175+ of the most famous AAPI people I found. This is a dynamic list and I look forward to adding to it regularly!
Famous Asian American entrepreneurs
Let's start the list of famous AAPI people with famous Asian American entrepreneurs, many of them are famous tech people:
Ajay Bhatt (co-inventor of the USB)
Josephine Santiago-Bond (NASA Advanced Engineering Development Branch leader)
Don Chang (founder of Forever 21)
Pehong Chen (Gain Technology founder)
Steven Chen (co-founder of YouTube)
Andrew Cherng (co-founder of Panda Express)
Peggy Cherng (co-founder of Panda Express)
James Chu (founder of ViewSonic)
Morgan Chu (famous IP attorney)
Tony Hsieh (former Zappos CEO and founder of LinkExchange)
Frank Jao (prominent California businessman)
Guy Kawasaki (tech entrepreneur and author)
Vinod Khosla (co-founder of Sun Microsystems)
Jeong H. Kim (tech entrepreneur)
Steve Y. Kim (tech entrepreneur)
Lata Krishnan (tech entrepreneur)
Alfred Lin (venture capitalist & COO/CFO of Zappos.com)
William Mow (former CEO of Bugle Boy Industries)
Ted Ngoy (entrepreneur known as the "The Donut King")
Amanda Nguyen (CEO and founder of Rise Up)
Bill Nguyen (tech entrepreneur)
Mai Nguyen (co-founder of the Asian American Farmers Alliance)
Indra Nooyi (Pepsico CEO)
Scott Oki (former SVP of Microsoft)
Jennifer O'Neal (former co-head of Blizzard Entertainment/Activision)
When O'Neal emailed re: her resignation in 2021 she wrote:
"I have been tokenized, marginalized, and discriminated against"

source: The Wall Street Journal
Christine Poon (former VC of Johnson & Johnson board)
David Sun (co-founder of Kingston Technology)
Janie Tsao (co-founder of Linksys)
Vic Tsao (co-founder of Linksys)
John Tu (co-founder of Kingston Technology)
Andrea Wong (TV executive and entrepreneur)
Jerry Yang (co-founder of Yahoo!)
Eric S. Yuan (founder of Zoom)
Famous AAPI leaders & politicians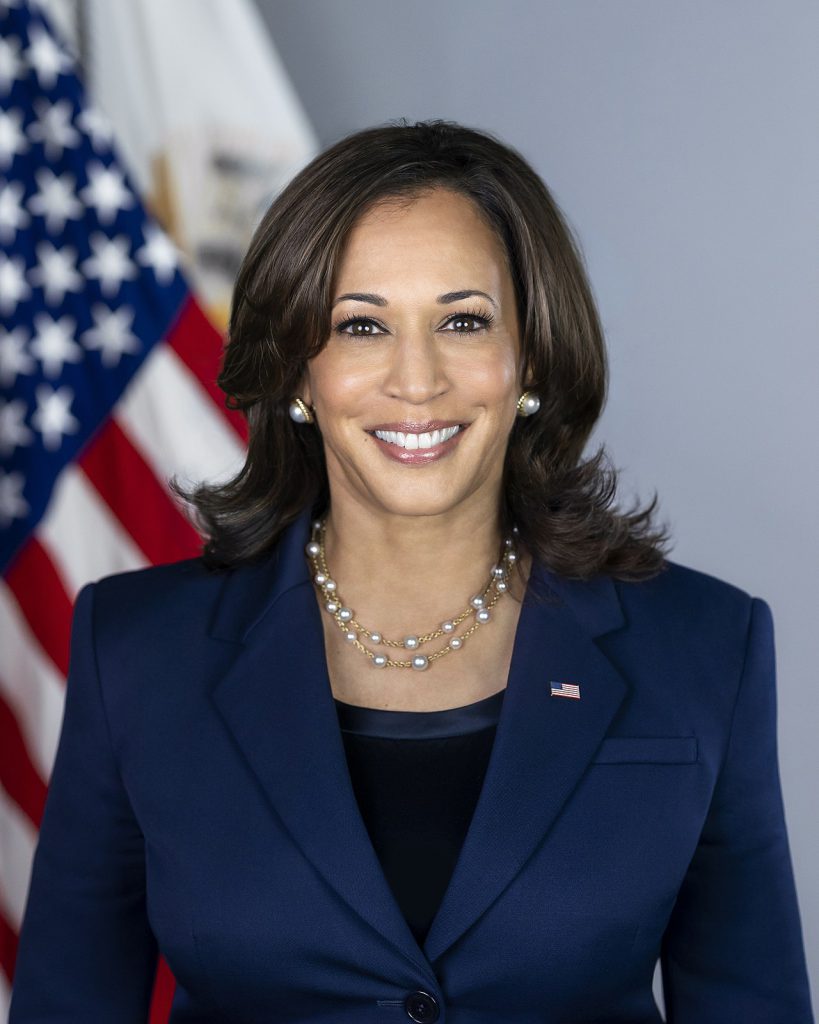 These famous AAPI leaders and politicians are known for making an impact on history:
Kalpana Chawla (first woman of Asian origin to go to space)
David Chiu (San Francisco's first Asian American city attorney)
Tammy Duckworth (U.S. senator)
Hiram Fong (first Asian-American U.S. Senator)
Kamala Harris (the U.S. Vice President)
Joe Hayashi (military leader)
Kaohly Her (Minnesota House of Representatives)
Mazie Hirono (U.S. Senator)
Mike Honda (U.S. Congressman)
Harold Hongju Koh (State department legal advisor)
Andrea Jung (non-profit leader)
Kurt Chew-Een Lee (first Asian-American Marine Officer in the U.S. military)
John C. Liu (NY Senator)
Fiame Naomi Mata'afa (Samoa's 1st female Prime Minister)
Patsy Matsu Takemoto Mink (first woman of color in Congress)
Jane Nishida (Former Administrator of the U.S. Environmental Protection Agency)
José B. Nísperos (military leader)
Barack Obama (44th U.S. President)
Jean Quan (California politician)
Dalip Singh Saund (first Asian American to be elected to the U.S. Congress)
Telesforo Trinidad (military leader)
Velma Veloria (first Asian American woman elected to Washington state legislature)
Hubert Vo (first and only Vietnamese American elected to the Texas legislature)
Andrew Yang (politician and businessman)
Famous Asian American artists, architects & creators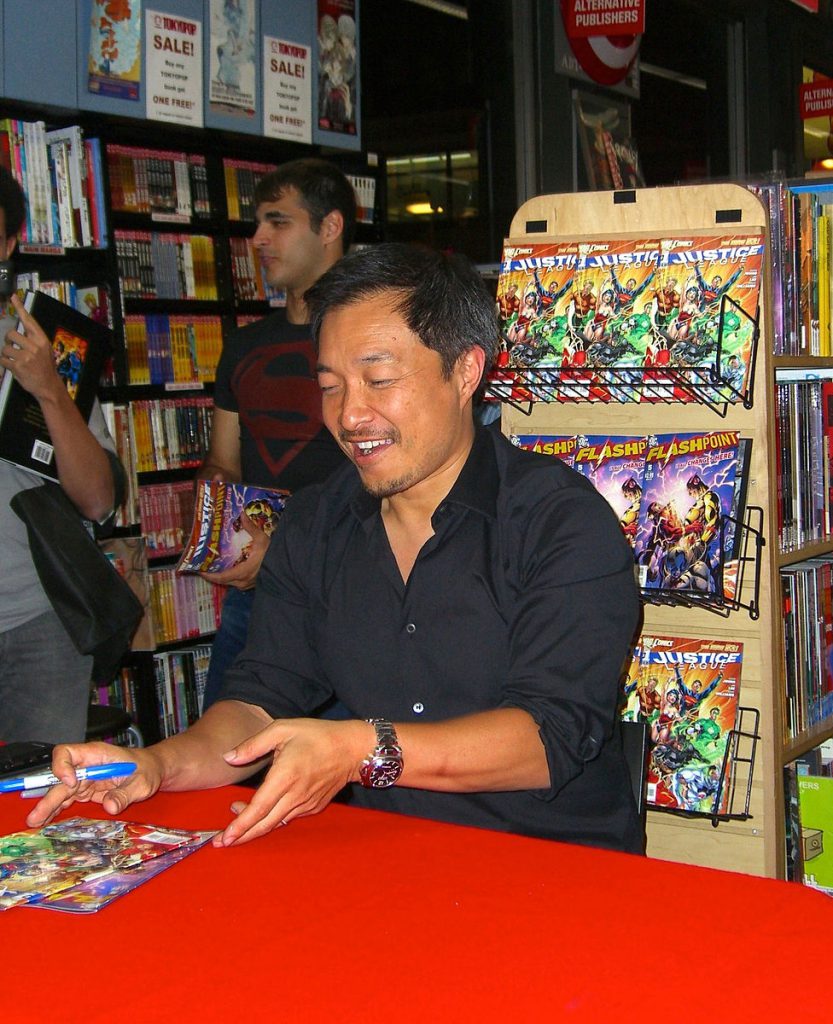 Here's a list of famous Asian American artists and other creators:
Cary Joji Fukunaga (film director of No Time to Die — the newest James Bond movie)
C.W. Kim (famous architect)
Ang Lee (film director)
Jim Lee (comic artist)
Min Jin Lee (Korean American author)
Justin Lin (film director)
Maya Lin (designer, architect, and sculptor)
Hiro Narita (cinematographer)
Josie Natori (fashion designer)
Miné Okubo (artist and writer)
I M Pei (architect)
Allen Say (illustrator and author)
Vera Wang (fashion designer)
Tyrus Wong (painter, animator, and storyboard artist)
Zarina (artist and printmaker)
Famous Asian American writers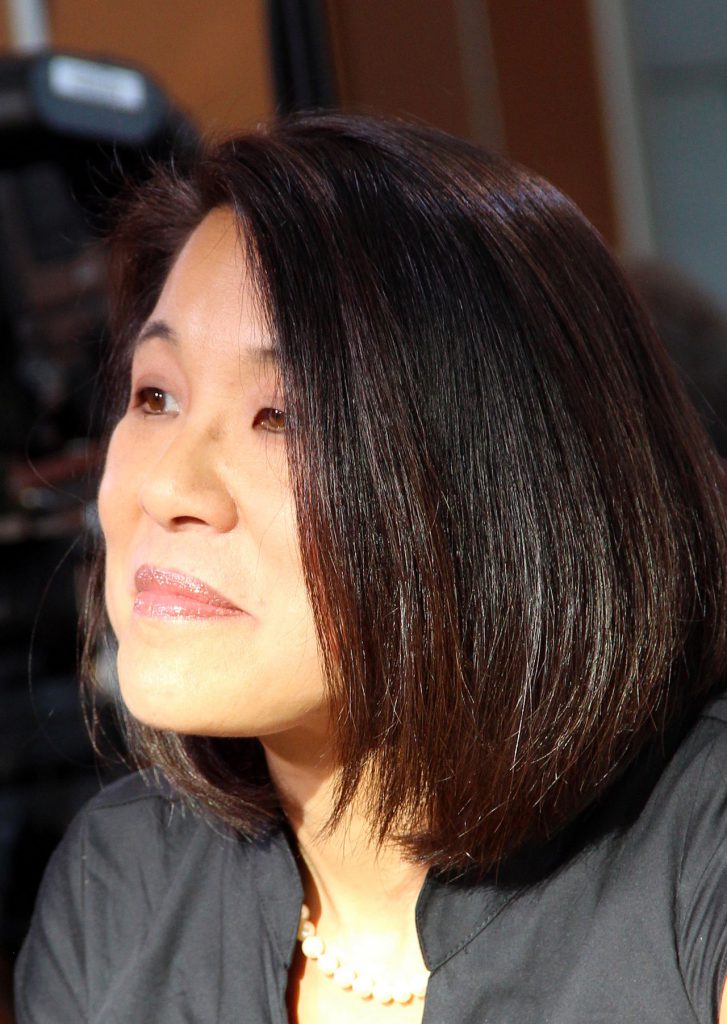 These famous Asian American authors write books, essays, and more:
Grace Lee Boggs (author)
Ronnie del Carmen (animation writer)
Iris Chang (history author)
Eva Chen (author and fashion editor)
Joyce Chen (author and chef)
Connie Chung (journalist and reporter)
Michiko Kakutani (literary critic)
Maxine Hong Kingston (author)
Robert Kiyosaki (author and entrepreneur)
Jhumpa Lahiri (author and essayist)
Chang-Rae Lee (novelist and professor)
Erika Lee (author)
Gus Lee (author and ethicist)
Helie Lee (Author and activist)
Lisa Ling (journalist and author)
John Okada (novelist)
Sun Yung Shin (author and poet)
Amy Tan (writer)
Laurence Yep (children's author)
Chloé Shao (screenwriter)
Famous Pacific Islander & Asian American athletes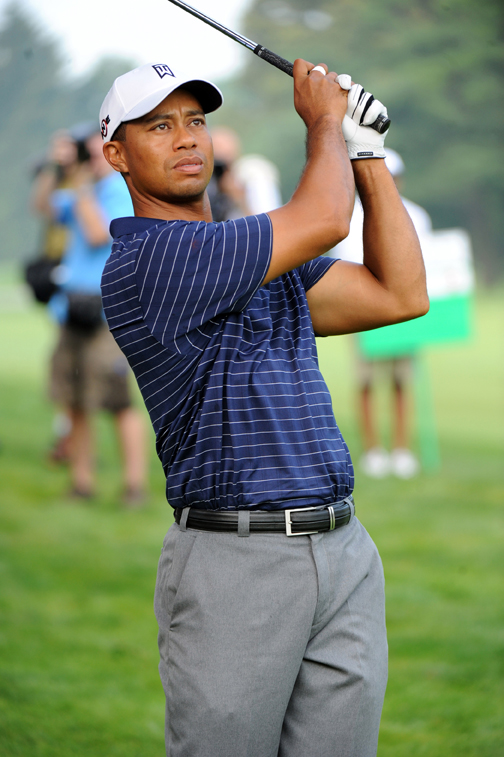 These famous AAPI athletes are very well-known in the sports world and beyond:
Walter Achiu (football player)
Michael Chang (pro tennis player)
Johnny Chen (professional poker champion)
Norm Chow (former football player and XFL coach)
Vicki Draves (first Asian American to win an Olympic medal)
Roman Gabriel (first NFL quarterback of Filipino-American descent)
Kurt Gouveia (football player)
Duke Kahanamoku (Olympic swimmer)
Tae-Yun Kim (martial arts athlete and motivational speaker)
Yuna Kim (Olympic figure skater)
Olin Kreutz (football player)
Michelle Kwan (champion figure skater)
Jeanette Lee (professional pool player)
Sammy Lee (Olympic diver)
Al Lolotai (pro football player)
Marcus Mariota (football player)
Kevin Mawae (first AAPI player to be elected NFLPA President)
Wataru Misaka (first person of color in the NBA)
Dat Nguyen (NFL player)
Koichi Nishimura (volleyball player)
Naomi Osaka (tennis player)
Troy Polomalu (football player)
Richard Park (ice hockey player)
Jesse Sapolu (former NFL player)
Junko Tabei (mountaineer)
Jack "The Throwin' Samoan" Thompson (former NFL quarterback)
Tiger Woods (PGA golfer)
Kristi Yamaguchi (Olympic figure skater)
Famous Asian American scientists, inventors & doctors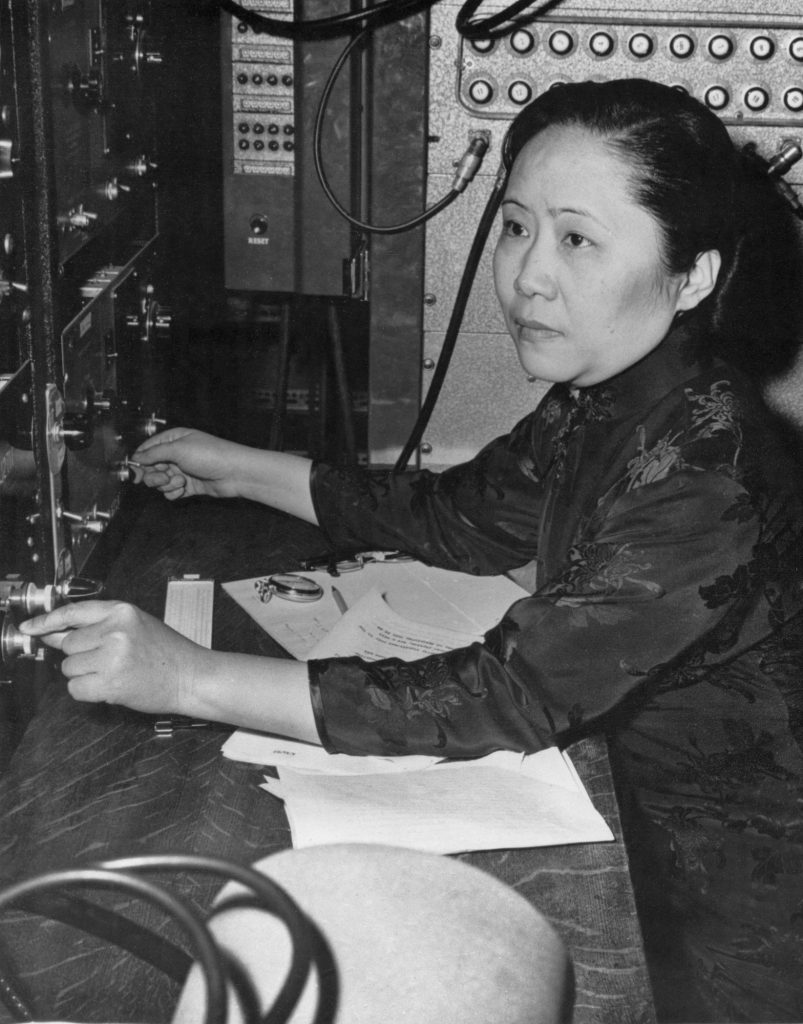 This list of famous Asian American scientists, doctors, and AAPI inventors have impacted history. medicine and science:
Steven Chu (physicist)
Dr. Sanjay Gupta (CNN chief medical correspondent & physician)
Dr. David Ho (physician and AIDS virologist)
Michio Kaku (theoretical physicist)
Jim Yong Kim (physician and anthropologist)
C. N. Yang/T. D. Lee (physicist)
Edward Tsang Lu (physicist and NASA astronaut)
Katherine Luzuriaga, M.D (physician and pediatric immunologist)
Haing S. Ngor (surgeon, author, and actor)
Ellison Onizuka (the first Asian American to go into space in 1985)
Vicki Sato (biotech pioneer)
Dr. Chien-Shiung Wu (known as the "first lady of physics")
Patrick Soon-Shiong (bioscientist)
Derald W. Sue (ethnic minority psychologist)
Stanley Sue (ethnic minority psychologist)
Jokichi Takamine (chemist)
Dr. Kazue Togasaki (medical doctor)
Roger Tsien (biochemist)
An Wang (inventor and engineer)
Qian Xuesen (scientist and engineer)
Famous Asian American singers, musicians & performers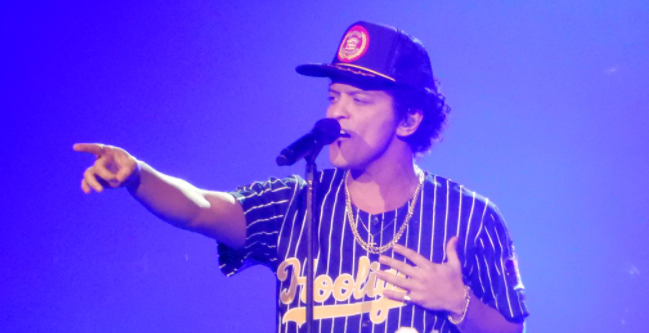 Here's a list of famous Asian American musicians and AAPI performers:
Sarah Chang (violinist)
Ronnie Cheng (comedian)
Henry Cho (comedian)
Margaret Cho (comedian)
Akiko Fujimoto (orchestra conductor)
Ruby Ibara (rapper and music producer)
Carrie Ann Inaba (dancer, performer, and TV personality)
Kendrick Kang-Joh Jeong (stand-up comedian, actor, producer, writer, television personality and licensed physician)
Israel Kamakawiwoʻole (musician)
Hari Kondabolu (comedian)
Wang Leehom (singer)
Yo-Yo Ma (classical musician)
Bruno Mars (singer)
Midori (violinist)
Todd Park Mohr (singer and guitarist for the American rock band Big Head Todd and the Monsters)
Nicole Scherzinger (singer)
Shoji Tabuchi (fiddler)
Dorothy Toy (tap dancer)
Tyga (rapper)
Paul Wing (tap dancer)
Ali Wong (comedian and actress)
Famous Pacific Islander & Asian American activists
Here's a list of Asian America activists who push for rights for the AAPI community:
Cecilia Chung (transgender rights activist)
Philip Vera Cruz (Asian American movement leader)
Frank Emi (human rights activist)
Josefa Llanes Escoda (social worker and activist)
George Helm Jr. (activist)
Yuji Ichioka (activist and historian)
Larry Itliong (labor rights activist)
Yuri Kochiyama (civil rights activist)
Fred Korematsu (civil rights activist)
Kiyoshi Kuromiya (civil rights and anti-war activist)
Ai-jen Poo (labor activist)
Michelle Rhee (education reformer)
Haunani-Kay Trask (human rights advocate)
Evelyn Yoshimura (community activist)
Helen Zia (activist and journalist)
Famous Asian American actors & actresses
Below are some of the most famous Asian American actors and actresses. This list [includes famous Chinese actors who came to American and became famous!
A list of Asian American actors
Michael Chow (actor and restauranteur)
Ann Curry (journalist, photojournalist, TV anchor-host)
Dwayne "The Rock" Johnson (actor, producer, retired professional wrestler, and former American football and Canadian football player.
Daniel Dae Kim (actor and producer)
Cung Le (actor and kickboxer)
Bruce Lee (actor and martial artist)
Jason Mamoa (actor)
Jason Scott Lee (actor)
Kal Penn (actor and former White House staff member)
James Shigeta (actor and singer)
George Takei (actor and activist)
Ming Tsai (TV personality and celebrity chef)
B.D. Wong (TV actor)
Russell Wing (actor)
Famous Asian American actresses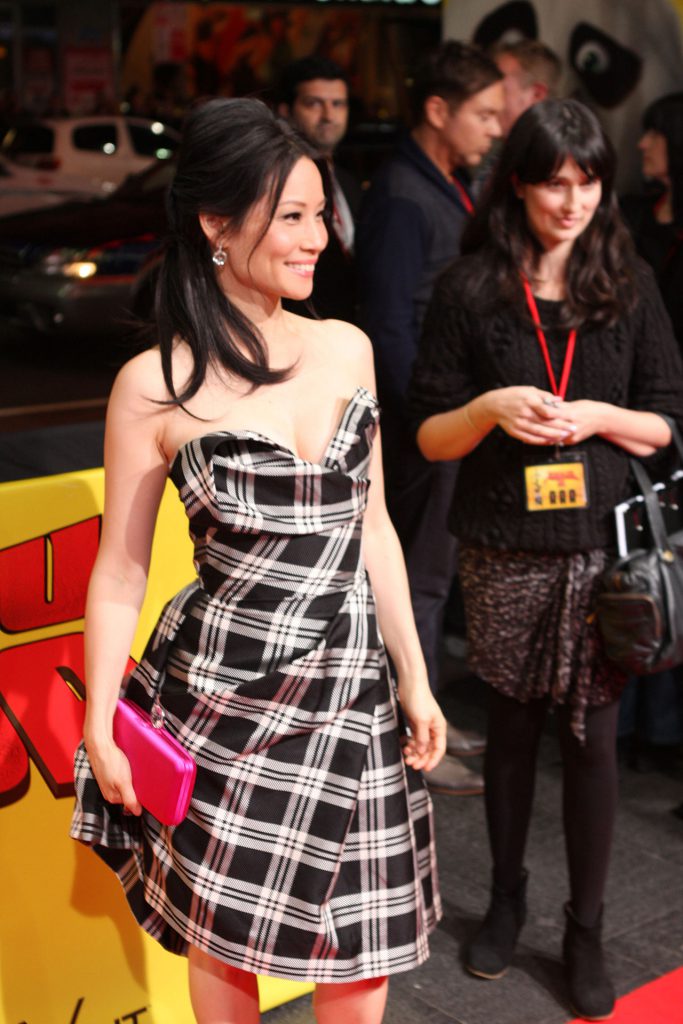 Awkwafina (actress and musician)
Joan Chen (actress and director)
Lana Condor (actress and singer)
Nancy Kwan (one of the 1st actresses of Asian ancestry in Hollywood)
Lucy Liu (actress and producer)
Angela Oh (actress and director)
Sandra Oh (actress)
Ming-Na (Wen) (actress and model)
Bolivia Rodrigo (actress and singer)
Chrissy Teigen (actress and model)
Kelly Marie Tran (Star Wars actress)
Anna May Wong (first Chinese American actress to gain international recognition)
Do you know of other famous Asian Americans I missed?
My list is by no means complete and I will be adding to it regulary. Please let me know if you find other Asian American heroes or famous Pacific Islanders and I will be glad to add them to this growing list! Just ping me at Heather@Ongig.com.
And a final thanks goes to…
Sources for my Research on famous Asian Pacific Americans & Pacific Islanders
16 Asian American Heroes Our Kids Need to Know About (by Kipp Jarecke-Cheng)
20 Asian American and Pacific Islander Women to Know (by YWCA Minneapolis)
12 Amazing Asian Americans You Didn't Learn About School (by Elizabeth Yuko)
10 Influential Asian American and Pacific Islander Activists (by Biography)
4 Asian-American heroes you should know about (by Tim Kirkpatrick)
8 Badass Asian-Americans We Can't Overlook This Women's History Month (by Brittany Wong)
Inspiring Famous Asian Women We Need to Celebrate Today and Every Day (by Saleah Blancaflor)
8 Groundbreaking Contributions by Asian Americans Through History (by Elizabeth Yuko)
The 130 Most Inspiring Asian Americans Of All Time (by Goldsea)
Asian American history is American history. These AAPI leaders transformed the US for generations to come (by Holly Yan)
You Might Be Surprised To Learn These 13 Famous People Were Born In Hawaii (by Megan Shute)
Asian Americans have never been welcome in music. In 2020 that's all about to change (by Very good light)
Asian-American Scientists (by Fact Monster)
Asian American and Pacific Islander (by NAMI)
Cary Joji Fukunaga (by IMDb)
Assemblyman David Chiu Becomes SF's First Asian American City Attorney (by NBC Bay Area)
Activision CEO Bobby Kotick Knew for Years About Sexual-Misconduct Allegations at Videogame Giant (by Kirsten Grind, Ben Fritz and Sarah E. Needleman)