Famous Black People Who Changed the World
As part of Ongig's mission to celebrate all people year-round, I felt inspired to start a list of famous Black people in history. The folks on our list below achieved greatness, despite struggles they might have faced because of the color of their skin.
Here's our list of 275+ of the most famous Black people — I know it's only the tip of the iceberg, and I look forward to adding to this list regularly!
Famous Black Entrepreneurs & Founders
Here's a list of successful and famous Black entrepreneurs and founders who've changed the business landscape over the years.
Robert Sengstacke Abbott (founder of the Chicago Defender)
Porter Braswell (Jopwell co-founder)
Rosalind Brewer (Walgreen's CEO)
Cheick Camara (BlackGen Capital co-founder)
Dana Canedy (Simon & Schuster publishing executive)
Aisha "Pinky" Cole (plant-based restauranteur)
Sean "P Diddy" Combs (entrepreneur, designer, and rapper)
Patrisse Cullors (Black Lives Matter (BLM) founder)
Alicia Boler Davis (VP Global Customer Fulfillment at Amazon)
Tony Elumelu (entrepreneur and chair of Heirs Holdings)
Aicha Evans (CEO at Zoox)
Alicia Garza (Black Lives Matter founder)
Melody Hobson (Starbucks board chair)
Robert L. Johnson (co-founder of BET (acquired by Viacom in 2001))
Shelia Johnson (founder of Black Entertainment Television)
Rashida Jones (MSNBC president)
Cynt Marshall (NBA's 1st Black female CEO)
L. Londell McMillan (NorthStar Group publisher)
Dan Peebles (Black developer who aims to build New York's tallest skyscraper)
Robert F. Smith (Chair of Vista Equity Partners)
Bozoma Saint John (Netflix Chief Marketing Officer)
Ermias Tadesse (BlackGen Capital co-founder)
Opal Tometi (Black Lives Matter founder)
Ryan Williams (Cadre CEO)
Jason Wright (NFL president)
Famous Black Scientists, Doctors, Inventors & Astronauts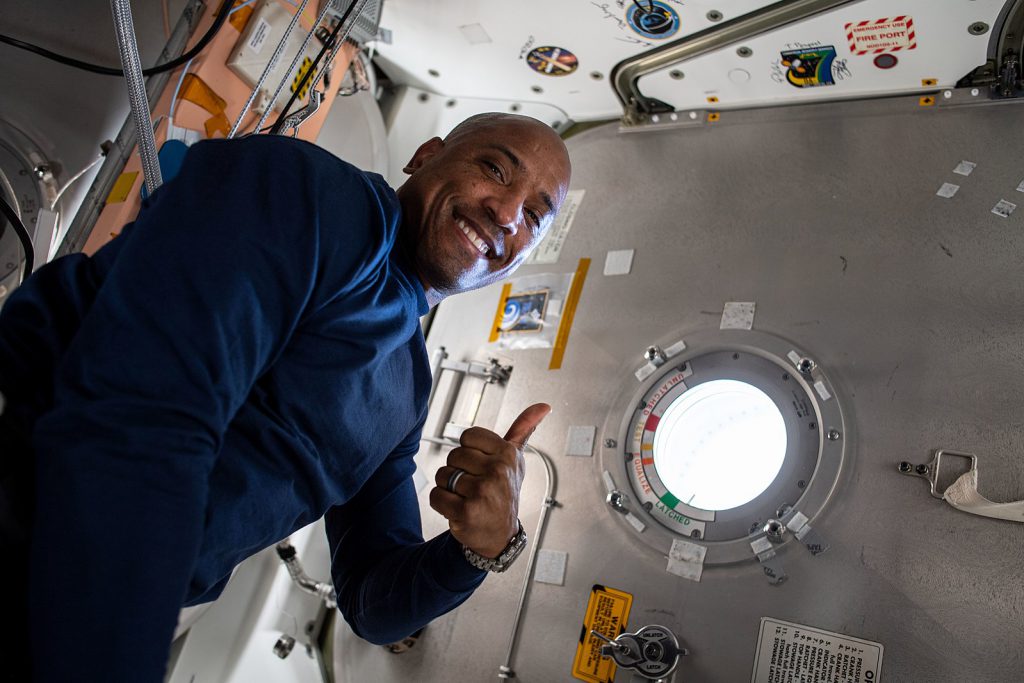 This famous Black inventors list, also includes famous Black scientists, doctors, and astronauts.
Alice Ball (chemist)
Dr. Patricia Bath (doctor and inventor of laser cataract surgery)
Sarah Boone (ironing board inventor)
Otis Boykin (electrical engineer and pacemaker inventor)
Marie Van Brittan Brown (security system inventor)
George Washington Carver (scientist)
Bessie Coleman (1st African American aviator with a pilot's license)
Dr. Kizzmekia S. Corbett (infectious diseases scientist behind COVID-vaccine)
James Forten (inventor of ship sails)
Victor J. Glover (astronaut and pilot of SpaceX Crew Dragon)
Thomas L. Jennings (dry cleaning inventor)
Frederick Jones (inventor of refrigeration)
Dr. Rebecca Lee Crumpler (1st Black female doctor in the U.S.)
Mae Jemison (1st African American in space)
Elijah McCoy (steam engine lubrication inventor with 57 U.S. patents)
Jean-Jacques Muyembe-Tamfum (Ebola researcher and microbiologist)
Alice H. Parker (gas furnace inventor)
Neil deGrasse Tyson (astrophysicist and planetary scientist)
Famous Black Designers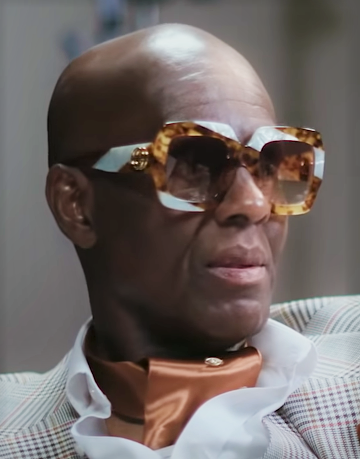 Here's a list of famous Black designers who's creations have changed history and the world.
Virgil Abloh (designer and stylist)
Ozwald Boateng (designer)
Stephen Burrows (fashion designer)
Ruth E. Carter (costume designer)
Dapper Dan (fashion designer)
Victor Glemaud (designer)
Joe Casely-Hayford (designer)
Sergio Hudson (desigenr)
Stella Jean (designer)
Kerby Jean-Raymond (designer and creative director)
Patrick Kelly (fashion designer)
Jerry Lorenzo (designer)
Anne Lowe (dress designer)
Tracy Reese (designer)
Patrick Robinson (designer)
Christopher John Rogers (designer)
Olivier Rousteing (designer)
LaQuan Smith (designer)
Willi Smith (streetwear pioneer)
Andre Walker (avant-garde designer)
Famous Black Musicians & Famous Black Artists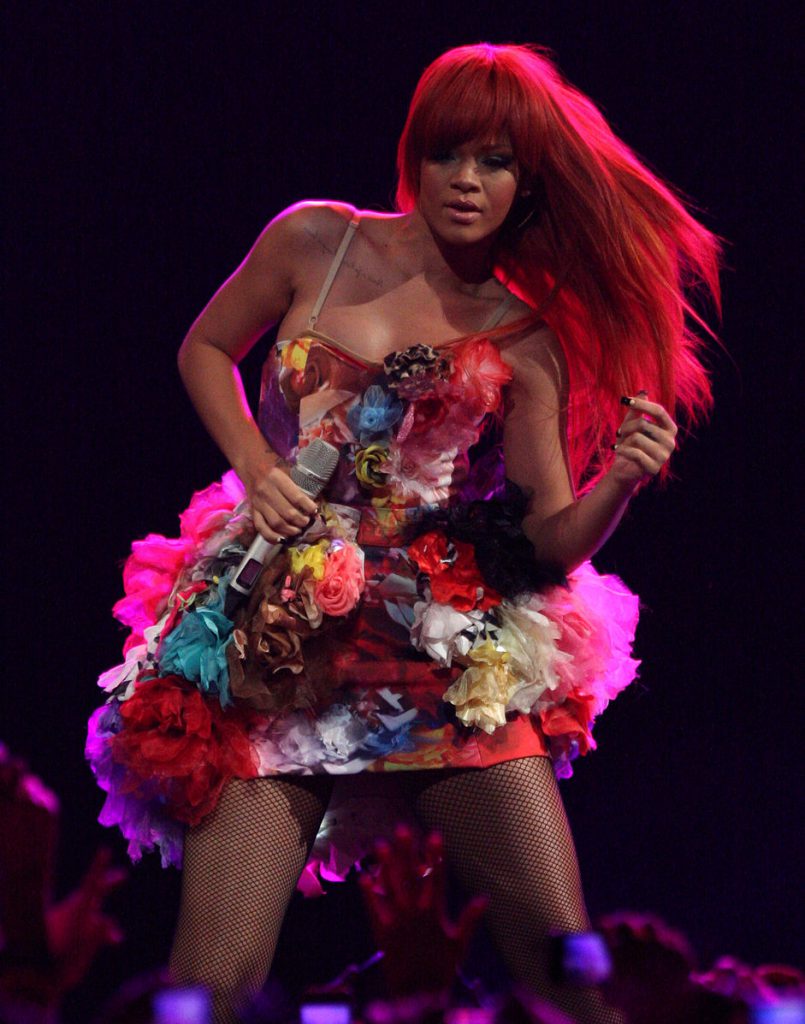 This list of Black famous people includes all types of famous Black musicians and famous Black artists.
Alvin Ailey (performance artist)
Marian Anderson (singer)
Loius Armstrong (musician)
Brandy (actress and singer)
James Brown (singer)
Ray Charles (musician)
Jesse Collins (super bowl producer)
John Coltrane (musician)
LL Cool J (rapper)
Ice Cube (rapper)
Nia DaCosta (director)
Snoop Dog (rapper)
Missy Elliot (musician)
Ella Fitzgerald (singer)
Aretha Franklin (singer)
Marvin Gaye (singer)
H.E.R. (musician)
Billie Holliday (singer)
Whitney Houston (singer)
Jennifer Hudson (singer)
Nipsey Hussle (rapper)
Janet Jackson (singer)
Michael Jackson (singer)
Alicia Keys (singer)
Beyoncé Knowles-Carter (singer and songwriter)
Patti Labelle (singer)
Queen Latifah (musician and actress)
Ledisi (musician)
Bob Marley (musician)
Trina Parks (singer and actress)
Gordon Parks (photographer and film director)
Prince (musician)
Phylicia Rashad (singer and actress)
Rhianna (singer and designer)
Minnie Riperton (singer)
Lionel Ritchie (musician)
Dianna Ross (singer)
Amy Sherald (painter)
Nina Simone (musician)
The Weeknd (musician)
Big Mama Thornton (singer)
Tina Turner (singer)
Cleo Wade (artist and poet)
Muddy Water (singer)
Stevie Wonder (musician)
Famous Black Athletes in History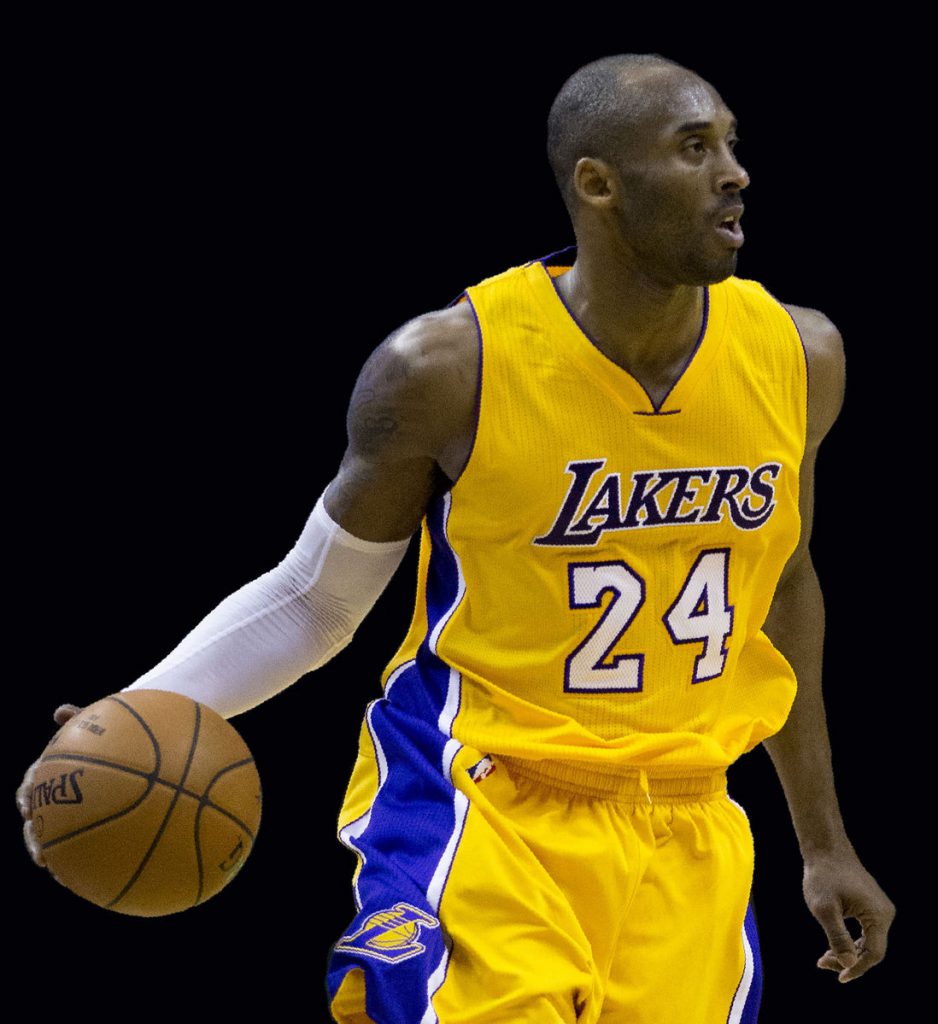 There are many famous Black athletes in history from golfers, to football players, gymnasts, basketball players, and track stars. This is a list of the most famous Black athletes I found.
Muhammad Ali (boxer)
Daniel Amokachi (soccer player)
Emanuel Amuneke (soccer player)
Giannis Antetokounmpo (basketball player)
Arthur Ashe (tennis player)
Elgin Baylor (basketball player)
Simone Biles (gymnast)
Usain Bolt (track star)
Jim Brown (football player)
Kobe Bryant (basketball player)
Wilt Chamberlain (basketball player)
Maia Chaka the first Black woman named to NFL's officiating staff
Alice Coachman (track star)
Misty Copeland (ballerina)
Gabby Douglas (gymnast)
Didier Drogba (soccer player)
Lee Elder (first Black golfer to play the Masters)
Michael Essien (soccer player)
Samuel Eto'o (soccer player)
Allyson Felix (track star)
Cori "Coco" Gauff (tennis player)
Finidi George (soccer player)
LaJean Gould (golfer)
Reshanda Gray (basketball player)
Lewis Hamilton (Formula 1 driver)
Kelly Holmes (athlete)
LeBron James (basketball player)
Colin Jackson (all-around athlete)
Magic Johnson (basketball player)
Michael Jordan (basketball player)
Seydou Keita (soccer player)
Frédéric Kanouté (soccer player)
Nwankwo Kanu (soccer player)
Salif Keïta (soccer player)
Patrick Mahomes (football star)
Kylian Mbappé (soccer player)
Roger Milla (soccer player)
Maya Moore (basketball player)
Ibtihaj Muhammad (fencer)
Jay-Jay Okocha (soccer player)
Shaquille O'Neal (basketball player)
Walter Payton (football player)
Abedi Pele (soccer player)
Pelé (soccer player)
Jerry Rice (football player)
Barry Sanders (football player)
Deion Sanders (football player)
Booker T (wrestler)
Kolo Touré (soccer player)
Yaya Tourre (footballer)
Mike Tyson (boxer)
Dwayne Wade (basketball player)
George Weah (soccer player)
Arthur Wharton (soccer player)
Serena Williams (tennis player)
Venus Williams (tennis player)
Tiger Woods (golfer)
Rashidi Yekini (soccer player)
Famous Black Activists & Famous Black Historical Leaders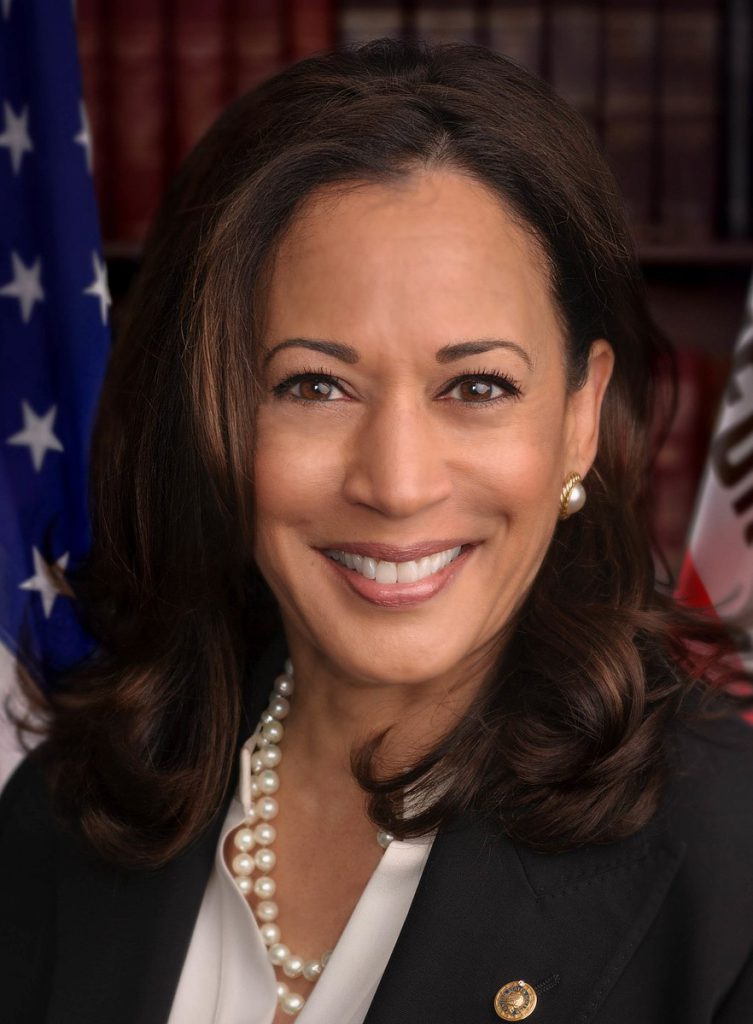 These famous Black political leaders and famous Black activists set the stage for change past, present, and future.
Stacey Abrams (politician)
Ella Baker (Civil Rights activist)
Josephine Baker (the first Black woman to be inducted into France's Pantheon)
Jane Bolin (1st Black female judge in the U.S.)
Charles Q. Brown Jr. (U.S. Commanding Officer)
Taran Burke (#MeToo activist)
Cori Bush (congresswoman)
Octavia V. Catto (activist)
Shirley Chisholm (1st Black woman elected to Congress)
Claudette Colvin (Civil Rights activist)
Annie Lee Cooper (voting rights activist)
Angela Davis (political activist)
Benjamin O. Davis Sr. (1st Black American military general)
Medgar Evers (Civil Rights activist)
Kamala Harris (Vice President of the United States)
Dorothy Height (YWCA Leader & the "godmother of the women's movement")
Marsha P. Johnson (Black LGBTQ activist)
Malcolm X (Civil Rights leader)
Martin Luther King Jr. (Civil Rights leader)
Loretta Lynch (1st Black woman attorney general of the U.S.)
Thurgood Marshall- Supreme Court Justice
Barack Obama (U.S. President)
Rosa Parks (Civil Rights activist)
Condoleezza Rice (politician)
Susan Rice (diplomat and politician)
Rachael Rollins (US attorney for Massachusetts, the first Black woman to hold the office in state history)
Bayard Rustin (Civil Rights activist)
Abubacarr Tambadou (politician)
Clarence Thomas-Supreme Court Justice
Ritchie Torres (politician)
Tourmaline (activist and filmmaker)
Sojourner Truth (activist)
Charles Wade (co-founded Operation Help or Hush and activist with Black Lives Matter (BLM).) Note: Wade was later charged with 7 counts including felonies for human trafficking but denies the allegations). Source: BET.
Raphael Warnock (senator)
Famous Black Authors [Writers & Poets]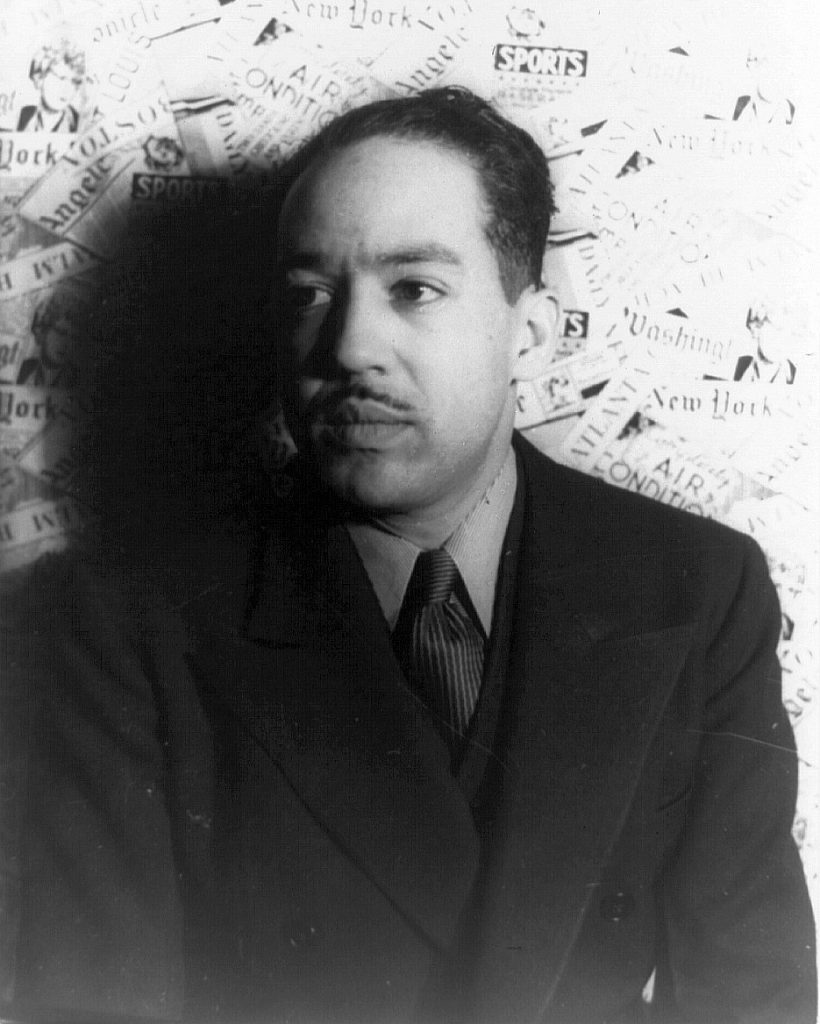 This list of famous Black writers, authors, and poets includes some of the most famous Black people in history.
Tomi Adeyemi (novelist)
Sadie Tanner Mossell Alexander (writer)
Richard Allen (writer and minister)
Maya Angelou (author)
James Baldwin (author)
Sydney Barber (U.S. Naval Academy brigade commander)
Amiri Baraka (author)
Gwendolyn Brooks (poet)
Octavia Butler (author)
Rita Dove (writer)
W.E.B. DuBois (author)
Ava DuVernay (screenwriter)
Ralph Ellison (author)
Alex Haley (author)
Francis Harper (poet and writer)
Langston Hughes (author)
Zora Neale Hurston (author)
Amanda Gorman (inagural poet)
Harriet Jacobs (writer)
Ibram X. Kendi (author)
Gayle King (journalist)
Rose Marie McCoy (songwriter)
Janet Mock (writer)
Toni Morrison (author)
Michelle Obama (author and 1st Black FLOTUS of the U.S.)
Issa Rae (writer and actress)
Shonda Rhimes (author and producer)
Lena Waithe (screenwriter)
Phillis Wheatley (poet)
Maria P. Williams (film writer and actress)
Richard Wright (author)
Famous Black Actors [& TV Personalities]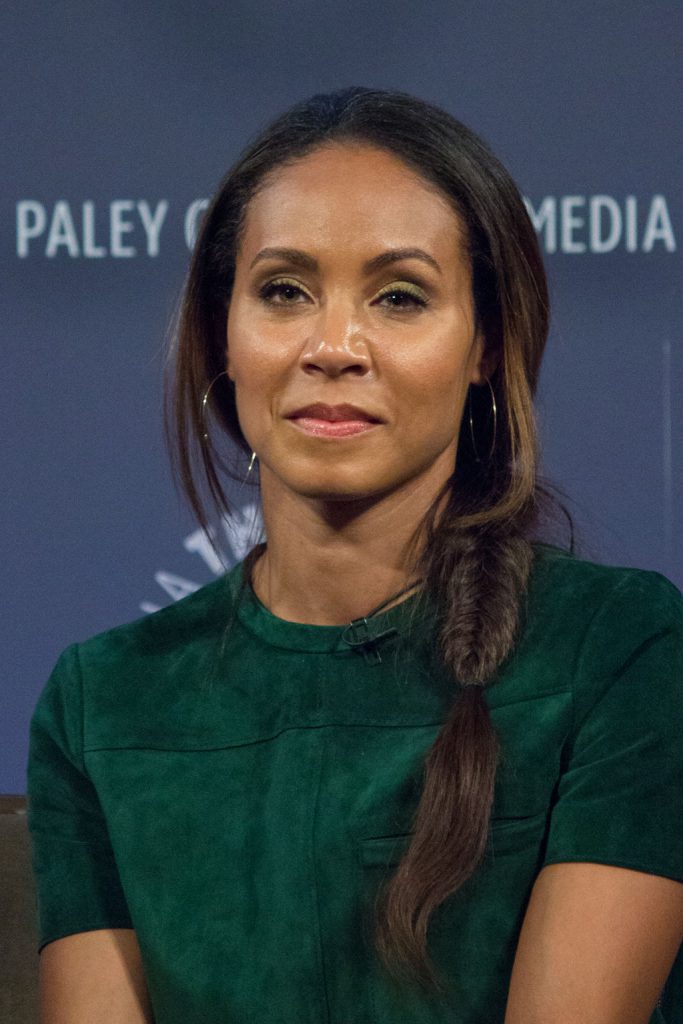 Here's a list of famous Black actors and TV personalities past and present.
Josephine Baker (actress and activist)
Halle Berry (actress)
John Boyega (actor)
Diahann Carroll (actress)
Michaela Coel (actress)
Laverne Cox (actress)
Dorothy Danridge (actress)
Viola Davis (actress)
Idris Elba (actor)
Morgan Freeman (actor)
Whoopi Goldberg (actress)
Carla Hall (tv personality and chef)
Tamron Hall (tv host)
Glorai Hendry (actress)
Taraji P. Henson (actress)
Samuel L. Jackson (ctor)
Michael B. Jordan (actor)
Rashida Jones (actress)
Regina King (actress)
John Legend (actor)
Meghan Markle (Duchess of Sussex and former actress)
Hattie McDaniel (actress)
Indya Moore (actress)
Oprah (tv host)
Keke Palmer (talk show host)
Sidney Poitier (the first Black person and first Bahamian to win the Academy Award for Best Actor)
Billy Porter (actor)
Anika Noni Rose (actress and Disney's first African American animated princess)
Tracee Ellis Ross (actress)
Jada Pinkett Smith (actress)
Will Smith (actor)
Cicely Tyson (actress)
Gabrielle Union (actress)
Quvenzhane Wallis (actress)
Ethel Walters (actress & musician)
Denzel Washington (actor)
List of Black Comedians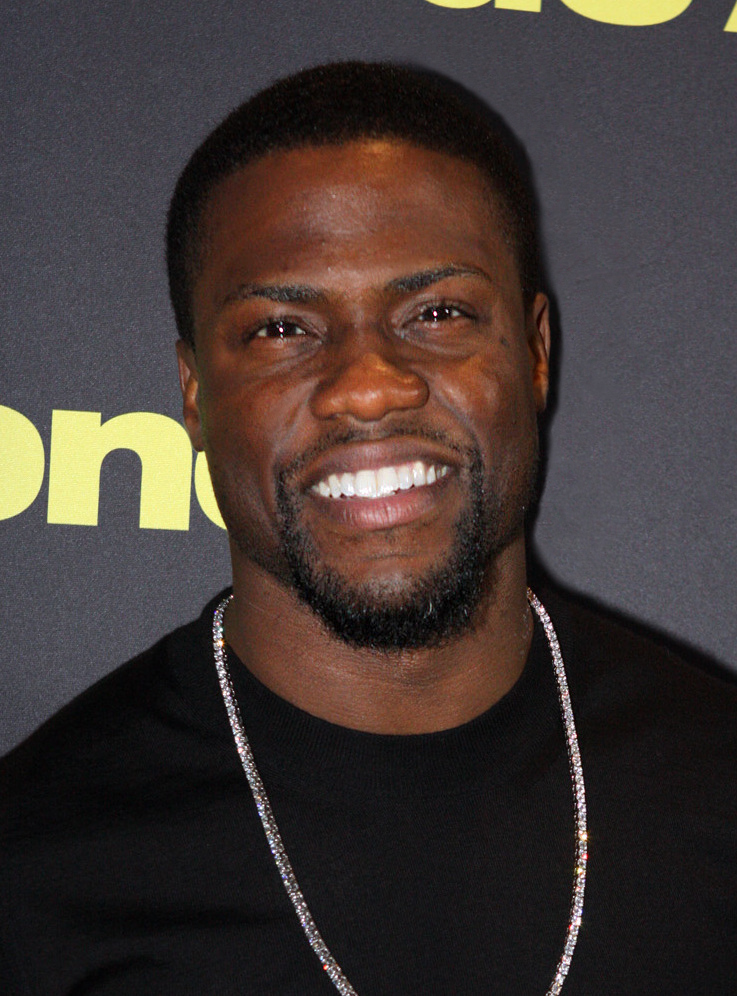 This is a list of some of the most famous Black comedians who've been creating laughter for years.
Tiffany Haddish (comedian and actress)
Arsenio Hall (comedian)
Kevin Hart (comedian)
Eddie Murphy (comedian and actor)
Tyler Perry (comedian and actor)
Richard Pryor (comedian)
Chris Rock (comedian)
Famous Black Models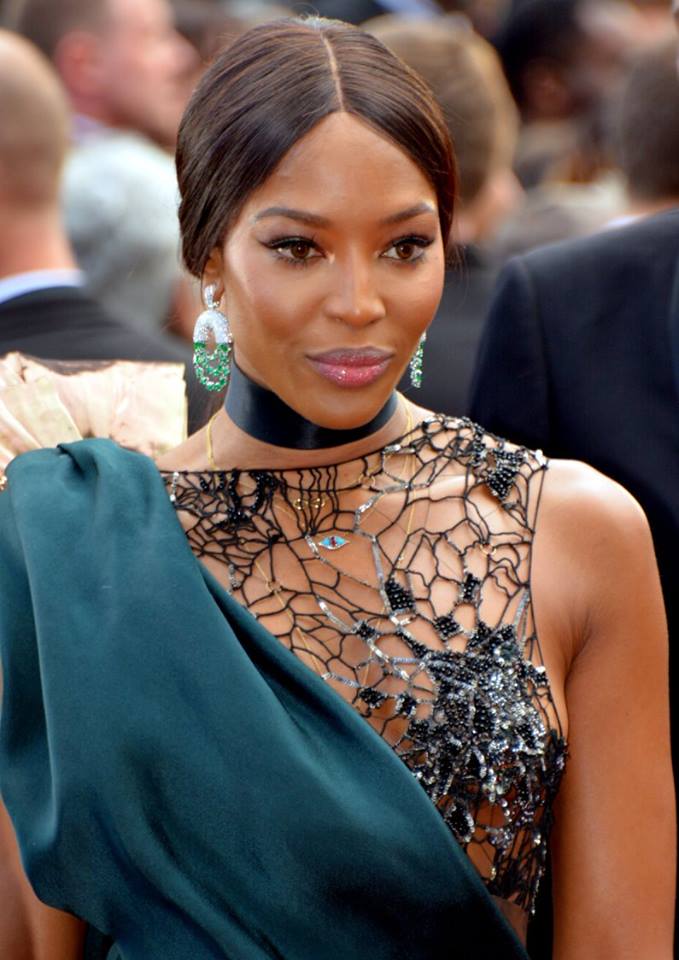 These famous Black models set the stage (and the runway) for many models of color.
Tyra Banks (model and tv personality)
Leyna Bloom (model and dancer)
Naomi Campbell (supermodel)
Telfar Clemens (model and designer)
Djimon Hounsou (model and actor)
Iman (international fashion icon)
Grace Jones (model)
Boris Kodjoe (runway model)
Shemar Moore (model and actor)
Mounia (runway model)
Lupita Nyong'o (fashion icon and actress)
Kimora Lee Simmons (model and fashion designer)
Naomi Sims (glamour model)
Joan Smalls (runway model)
Veronica Webb (runway supermodel)
Do you know of other famous Black people I missed?
My list is by no means complete and I will be adding to it regulary. Please let me know if you find other famous Black people who changed the world and I will be glad to add them to this growing list! Just ping me at Heather@Ongig.com.
And a final thanks goes to…
Sources for my Research on Black Famous People
26 Black Americans You Don't Know But Should (by Michelle Darrisaw)
Malcolm X Biography (by Biography.com)
Colin Jackson athlete (by 100 Great Black Britons)
Famous Black Scientists (by Graduateway.com)
10 Black Authors Everyone Should Read (by PBS)
Martin Luther King Jr. (by Biography.com)
40 Famous Black and African American Women Who Are Leaving Their Mark on History (by McKenzie Jean-Philippe)
Rosa Parks Biography (by Biography.com)
10 of the most influential African Americans in history (by Mykal Vincent)
The Best Black Soccer Players Of All Time (by Ranker.com)
Time 100 Most Influential People 2020 (by Time Magazine)
Claudette Colvin Biography (by Biography.com)
15 Black Actresses Who Made History (by Essence Gant)
29 notable African Americans who helped change the world (by Melissa Guillaume)
10 Black Models Who Owned the Runway (by Clarence Haynes)
The Black Designers Who Shaped Fashion History (by Shelby Comroe)
23 Black leaders who are shaping history today (by Courtney Connley)
The GMA Inspiration List: Who's making Black history in 2021? Influential Black Americans nominated these trailblazers. (by GMA)
Golf world reacts to death of Lee Elder, first Black golfer to play the Masters (by Madison Williams)
Josephine Baker is the first Black woman to be inducted into France's Pantheon (by Eleanor Beardsley)
Senate confirms Rachael Rollins to be US attorney for Massachusetts, making her the first Black woman to hold the office in state history (by Jim Puzzanghera)
Black Developer Aims to Build New York's Tallest Skyscraper (by Anne Kadet)
Sidney Poitier (by Wikipedia)
John Legend (by Wikipedia)
Why I Wrote This
Ongig is on a mission to eliminate boring and biased job descriptions. Our Text Analyzer solution helps you avoid words that are exclusionary to famous Black people (or non-famous!).