As part of Ongig's mission to celebrate all people, I felt inspired to start a list of successful/famous gay people. Not only have the 200+ folks on this list achieved greatness, but many have done it in a world where some people (wrongly) judge them by their sexual orientation.
Methodology & Disclaimer: I focused on listing people who have publicly come out as in the LGBTQIA+ community (e.g., gay, lesbian, bisexual, pansexual, trans+, nonbinary, etc. I list the sources at the bottom of this article. I'm not an expert on famous LGBT people. The list is dynamic — I welcome feedback, additions, and edits!
Here's our list of 200+ of the most famous LGBT people in history.
Successful Gay Entrepreneurs (LGBT Inventors & Famous Gay Scientists)
Business Insider recently said Tim Cook, Apple CEO:
"is arguably the most prominent LGBTQ+ person in tech, but he isn't the only one.
This list includes people who have changed the world with their ideas. They are famous gay entrepreneurs, gay inventors, and famous gay scientists.
Brandon Anderson (entrepreneur)
Ana Arriola (product designer)
Peter Arvais (entrepreneur)
David Bohnett (entrepreneur)
David Blumberg (entrepreneur)
Kylar Broadus (entrepreneur)
Dr. Shante Cofield (entrepreneur)
Lynn Conway (computer scientist)
Tim Cook (entrepreneur)
Clive Davis (record company exec)
Sarah Kate Ellis (president of GLAAD)
Ruth Gates (scientist)
David Geffen (gay American business magnate)
Many people ask is David Geffen gay? The answer is yes. Geffen came out as gay in 1992.
Tim Gill (entrepreneur)
John "maddog" Hall (computer scientist)
Arlan Hamilton (investor)
Chris Hughes (entrepreneur)
John Maynard Keynes (economist)
Lara Mendonça (Head of Design at Twitter)
Florence Nightingale (founder of modern-day nursing)
Jennifer O'Neal (former co-head of Blizzard Entertainment/Activision)
When O'Neal emailed re: her resignation in 2021 she wrote:
"I have been tokenized, marginalized, and discriminated against"

source: The Wall Street Journal
Leanne Pittsford (entrepreneur)
Keith Rabois — General partner at Founders Fund. Known for his early-stage startup investments and executive roles at PayPal, LinkedIn, Square and Slide.
Jeff Ragovin (entrepreneur)
Sally Ride (astronaut)
Martine Rothblatt (entrepreneur)
Angelica Ross (entrepreneur)
Lisa Sherman (Ad Council CEO)
Joel Simkhai (entrepreneur)
Peter Sisson (entrepreneur)
Megan Smith (computer scientist, engineering technologist)
Sara Sperling (entrepreneur, public speaker)
Peter Thiel (entrepreneur)
Gina Trapani (entrepreneur and web developer)
Alan Turing (mathemetician)
Darren Walker (entrepreneur)
Rick Welts (president of Golden State Warriors)
Claudia Brind-Woody (tech executive)
Famous Gay Authors & Writers
Janet Mock's name likely comes up when talking about famous gay writers. Mock is a New York Times best-selling author of books like "Redefining Realness: My Path to Womanhood, Identity, Love & So Much More".
A gay author searched on by more than anyone is former President Trump's niece Mary Trump, author of "Too Much and Never Enough" as of April 2021, an amazing 1,110 people per month Google the question "Is Mary Trump Gay".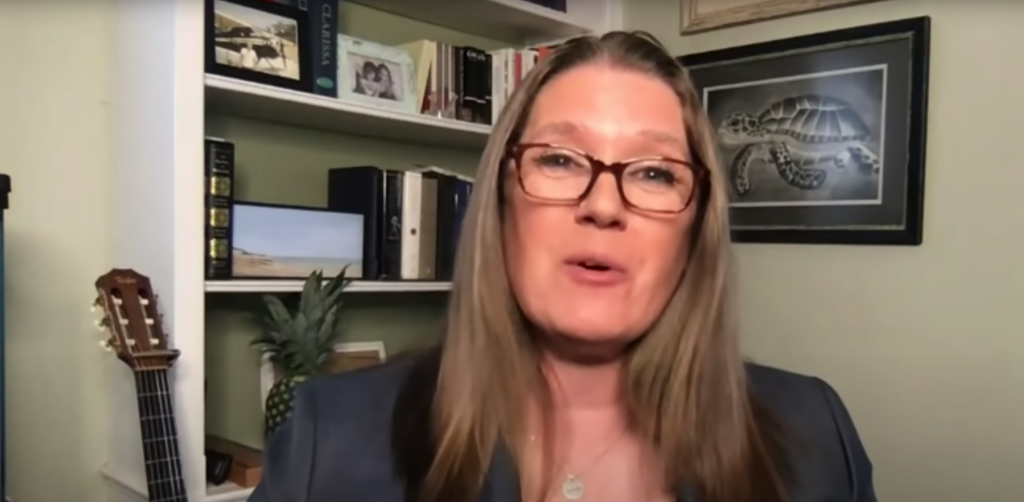 Here's a list of more famous gay writers, playwrights, screenwriters, and poets from past and present.
Allison Adler (tv writer/producer)
Nathan Aguilera (author)
Niki Albon (blogger)
Hilton Als (writer)
Roberto Aguirre-Sacasa (playwright)
Alan Ball (writer)
James Baldwin (novelist)
Steven Canals (screenwriter)
Ann Mei Chang (author)
Lee Daniels (screenwriter)
Russell T. Davies (screenwriter)
Brian Fuller (tv writer)
Roxanne Gay (writer)
Glenn Greenwald (journalist)
Nina Jacobson (film writer/producer)
Uwern Jong (magazine editor/writer)
Larry Kramer (playwright)
Tarell Alvin McCraney (playwright)
Janet Mock (writer)
Ryan Murphy (tv writer)
Wilfred Owen (poet)
Lydia Polgreen (journalist)
John Preston (author)
Celine Sciamma (screenwriter)
Justin Simien (writer/producer)
Jill Soloway (tv writer/director)
Stephen Sondheim (one of the most well-known composers and musical lyricists in history)
Kara Swisher (tech journalist)
Matthew Paul Turner (author)
Mary Trump (author)
Gore Vidal (writer)
Oscar Wilde (gay poet) Oscar Wilde was sent to prison for indecendy related to his homosexuality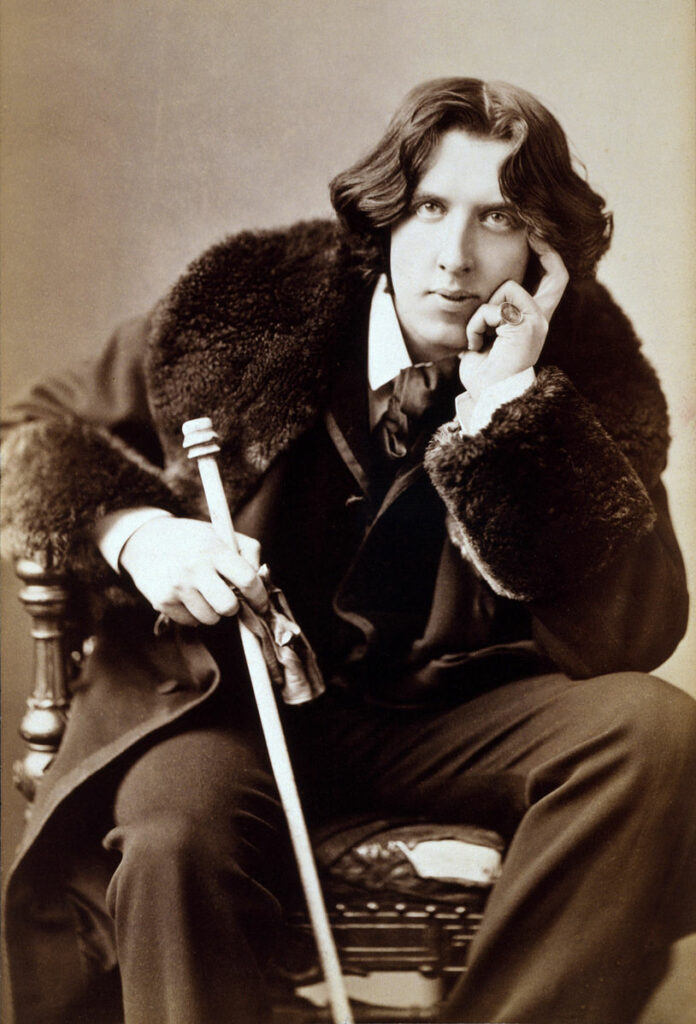 Jacqueline Wilson (author)
10 LGBTQ Authors with New Releases in 2021
Kristen Arnett (gay author and essayist)
Brandi Carlile (gay author and singer-songwriter)
Akwaeke Emezi (gay author and video artist)
Jack Guinness (gay author, model, and presenter)
Michael Koresky (gay author, film critic and filmmaker)
Trent Preszler (gay author, CEO of Bedell Cellars and former Chairman of WineAmerica)
Steven Rowley (gay author and screenwriter)
Paul Rudnick (gay author and screenplay writer)
Eliot Schrefer (adult and young-adult gay author)
Nghi Vo (gay author and novelist)
Famous Gay Politicians (& Government Officials)
In 2018, Former Mayor of Tallahassee, Andrew Gillum told the Tampa Bay Times:
"I don't identify as gay but I do identify as bisexual, and that is something that I have never shared publicly before."
Many of these famous gay politicians fight for LGBTQ+ rights. They are activists, senators, judges, governors, and more.
Sam Adams (Oregon politician)
Bob Allen (Florida politician)
Waheed Alli (UK House of Lords member)
John S. Arrowood (North Carolina Judge)
Tammy Baldwin (U.S. Senator)
Clément Beaune (French politician)
Xavier Bettel (Prime Minister, Luxembourg)
Ana Brnabić (Prime Minister, Serbia)
Kate Brown (Governor of Oregon)
Pete Buttigieg (U.S. Secretary of Transportation)
David Cicilline (U.S. Representative)
Ruth Davidson (Scottish Parliament Member)
Angela Davis (American Political Activist)
Sally Miller Gearhart (activist and first open lesbian to obtain a tenure-track faculty position when she was hired by San Francisco State University)
Rufus Gifford (American politician, diplomat, and reality television personality, he was the United States Ambassador to Denmark.)
Andrew Gillum (Mayor of Tallahassee)
Barbara Gittings (LGBT activist)
Alexander the Great (King of Macedon)
Chad Griffin (Political Strategist)
Jennicet Gutiérrez (community organizer for Familia: Trans Queer Liberation Movement)
James Hormel (LGBT activist & U.S. Ambassdor)
James Hormel died on August 13, 2021. He was the 1st openly gay U.S. ambassador and a philanthropist. He also funded organizations to fights AIDS and was a promoter of human rights.
"U.S. House Speaker Nancy Pelosi, who officiated at Hormel's wedding to his husband, said Hormel 'made it his mission to fight for dignity and equality for all' and noted his philanthropic contributions to health, artistic and educational organizations."

source: James Hormel, first openly gay U.S. ambassador, dies at 88 — Washington Post
Karine Jean-Pierre (1st openly gay U.S. Press Secretary)
Frank Kameny (gay civil rights activist)
Lori Lightfoot (Mayor of Chicago)
Wade McLauchlan (Premier of Prince Edward Island)
Harvey Milk (San Francisco Board of Supervisors)
Indya Moore (gay activist and actor)
Layla Moran (UK Parliament member)
Gianmarco Negri (Italian mayor)
John Paulk (advocate — formerly of the "ex-gay movement")
John Paulk was once the most famous ex-gay person in the world because of his support for conversion therapy. But:
"In 2013, Paulk disavowed Exodus and the idea of conversion therapy, apologizing for his role in promoting it for so many years. He no longer identifies as "formerly gay." He is gay."

source: What It's Like to Survive Gay Conversion Therapy
Jared Polis (Colorado Governor)
Geraldine Roman (U.S. Representative)
Aaron Schock (U.S. Representative)
E. Denise Simmons (Mayor of Massachusetts)
Mark Takano (U.S. Representative)
Rep. Ritchie Torres (the first gay Afro Latino member of Congress)
Leo Varadkar (Irish politician)
Famous Gay Actors and Famous Gay Actresses + Entertainers, LGBT Influencers & TV Personalities
Ellen DeGeneres is probably one of the most famous lesbian celebrities in the world. Ellen came out as a lesbian in 1997 and is a pioneer in the fight for LGBTQ equal rights according to a podcast from Making Gay History. Ellen paved the way for actors that are gay and other famous gay stars.
Here's a list of famous gay actors and actress, influencers, and gay TV actors.
Gay Actors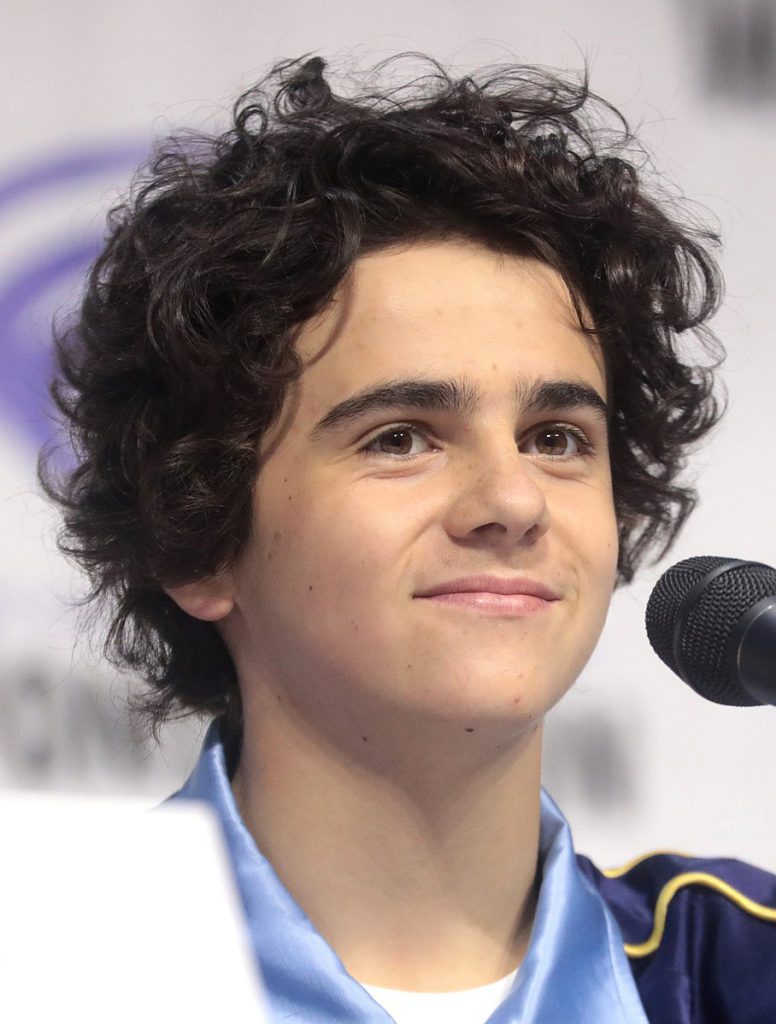 Dan Amboyer (actor)
Jonathan Bailey (openly gay actor from Bridgerton)
Michael Barrymore (actor)
Jim J. Bullock (openly gay actor and 90s tv host)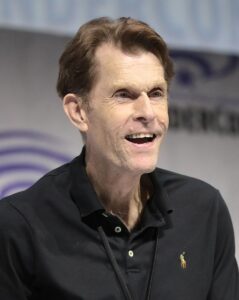 Kevin Conroy (secretly the first gay Batman actor)
Rick Cosnett (actor)
Anderson Cooper (tv journalist)
Wilson Cruz (part of Star Trek TV's first gay couple along with Anthony Rapp). Cruz plays Dr. Hugh Culber.
Benjamin Daimary (first openly gay Indian actor)
Robin de Jesús (gay actor from new musical tick, tick…BOOM!)
Guillermo Díaz (gay actor from Scandal and Weeds)
Asia Kate Dillon (nonbinary actor)
Divine (actor)
Jack Dillon Grazer (actor)
gay actor in Candyman (Colman Domingo)
Harvey Guillén (gay actor from the acclaimed FX comedy series What We Do in the Shadows)
Sean Hayes (actor from Will & Grace and new spy series Q-Force where he is the first ever queer agent in the field)
Tab Hunter (actor)
Tommy Kirk (gay actor who starred in Old Yeller and The Shaggy Dog as a child)
Kadiff Kirwan (gay actor who plays a homophobic polce officer in I May Destory You)
Dan Levy (actor)
Kristian Nairn (actor)
Ben Platt (gay actor and star of Dear Evan Hansen)
Billy Porter (first openly gay actor to win the Emmy award for outstanding lead actor in a drama series)
DJ Qualls (actor)
Anthony Rapp (part of Star Trek TV's first gay couple along with Wilson Cruz). Rapp plays Lt. Paul Stamets.
Robin Roberts (broadcaster)
RuPaul (actor)
Haaz Sleiman (actor and gay character Ben in the newest Marvel film, "Eternals".
Jaden Smith (actor)
Ben Whishaw (gay James Bond actor in new film "No Time to Die" — he plays Bond's gadget developer Q)
Gay TV Personalities
These stars who are gay are well-known for their presence on TV:
J. Alexander (tv personality)
Lance Bass (former NSYNC star and tv host) Is Lance Bass gay? Yes, openly. And he told Yahoo! he would "love to host an LGBTQ version of The Bachelor."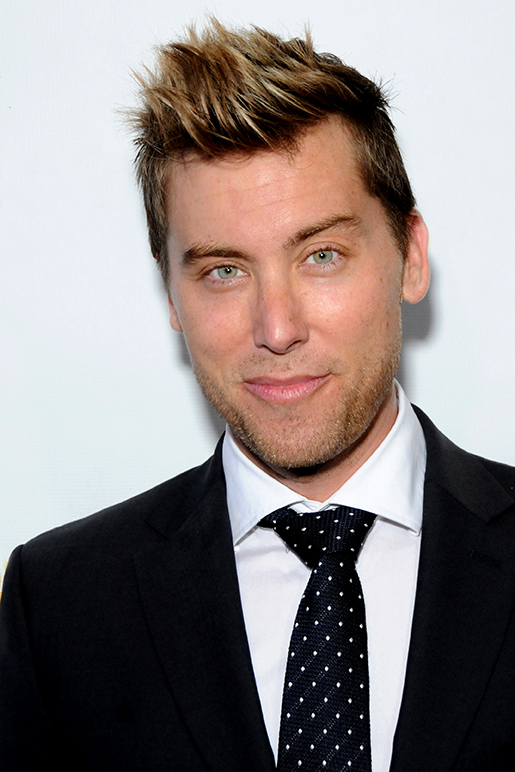 Bobby Berk (tv personality)
Andy Cohen (tv host)
Ellen DeGeneres (tv host)
Don Lemon (tv journalist)
Rachel Maddow (tv host)
Antonio Porowski (tv personality)
Michaela Jaé 'Mj' Rodriguez (first transgender performer to be nominated for a lead acting Emmy)
Phillip Schofield (TV host)
Colton Underwood (tv personality/football star)
In November 2021, Netflix released a new docuseries called Coming Out Colton, where Colton shares his "coming out" experience:
Jonathan Van Ness (tv personality)
Gay Actresses List
Drew Barrymore (actress)
Laverne Cox (actress)
Rosario Dawson (actress)
Beanie Feldstein (actress)
Sara Gilbert (actress)
Jameela Jamil (LGBTQ actresses)
Stacy London (LGBTQ actresses)
Aubrey Plaza ("Parks and Recreation" actress)
Tanya Saracho (actress)
Kristen Stewart (actress)
Tessa Thompson (bisexual Afro Latina actress is best known for her roles in "Men in Black: International" and "Creed.")
This list is dynamic and I will keep adding more of the most popular gay actors and actresses.
Famous LGBT Instagram Influencers, LGBT YouTubers & Tik Tok LGBT Stars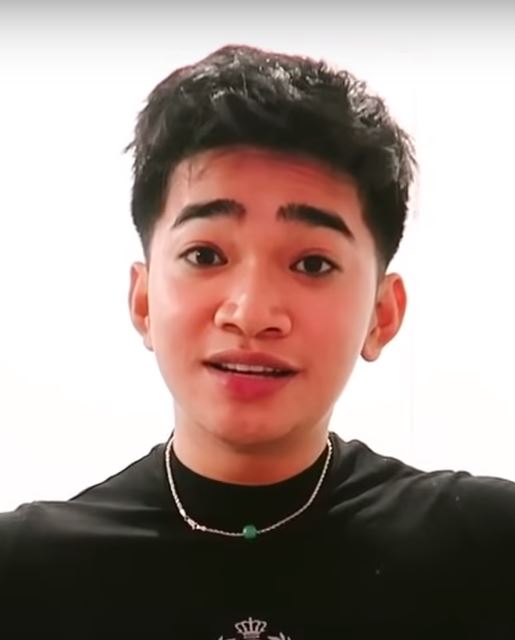 Here are some famous gay celebrities that may not be on TV, but they are LGBT Instagram influencers, LGBT YouTubers, and Tik Tok LGBT sensations making a name on social media:
LGBT Instagram Influencers
Bre and Laci, @theladiesvan (adventurous teachers and LGBT Instagram Influencers)
Jenny Bruso, @jennybruso (LGBT Instagram Influencer, founder of @UnlikelyHikers and self-identified "white, queer, fat femme taking body liberation outdoors")
Deg Xit'an Dené/Sugpiaq, @go_barefoot (an Indigenous, semi-nomadic, and queer-identifying fisherwoman and LGBT Influencer)
Gay Pride Apparel, @gayprideapparel (LGBTQ+ fashion account)
@goldengreengirl (climate change champion and LGBT Influencer)
@happykamper (Travel LGBT Instagram Influencers)
Isaias Hernandez, @queerbrownvegan (popular amongst eco-minded LGBT Instagram influencers)
@jaunting.jay (Well-known amongst LGBT Instagram Influencers focused on veganism, pansexuality, and other forms of queerness)
Joey Jay, @joeyjayisgay (the first drag queen from Phoenix to compete on "RuPaul's Drag Race)
Scotty Kirby, AKA @scottykirbyphoto (drag, portrait and fashion photographer)
Mikah Meyer, @mikahmey (Known for being a queer pioneer, role model, and one of the most popular LGBT Instagram Influencers)
Malori and Ashley, @malleyinlove (Ashley and Malori, an LGBTQ couple that met on Bumble two years ago)
@Pattiegonia (photographer, gay civil rights activist, and LGBT Influencer)
One.n.ten, @onentenphx a (nonprofit charitable organization dedicated to serving and assisting lesbian, gay, bisexual, transgender, and questioning youth)
Piper M'Shay, @pipermshay (Ariana Grande drag queen)
Pınar Yaku Sinopoulos-Lloyd, @queerquechua (self-proclaimed "trans-Indigenous mutant," "multi-species futurist," and "neurodivergent psychonaut")
@QueersforClimateJustice (LGBT Instagram Influencers and environmentalists)
Nikki Smith, @nikkik_smith (photographer, climber, writer, trans activist, and ambassador for Mountain Hardwear)
Diné Pride, @navajo_nation_pride (the largest Indigenous LGBTQIA+ Pride Celebration in the country)
Tempest DuJour, @tempestdujour drag queen and famous LGBT designer)
Rose Montoya, @rosalynnemontoya (LGBT model, actor, makeup artist, and public speaker)
Shaun Blokker, @shaunt (Beachbody star and one of the most well-known LGBT influencers)
LGBT YouTubers
James Charles (YouTube LGBT Personality)
Nikkie de Jager (gay YouTube star)
Ricky Dillon (gay YouTube star)
Gigi Gorgeous (YouTube LGBT personality)
Erin Eden, @transending7 (mountaineer and popular LGBT Instagram Influencer)
Manuel 'Manny Mua' Gutierrez (gay YouTube personality and beauty influencer)
Tyler Oakley (gay YouTube personality)
Josh Rimer (gay YouTube personality)
Tik Tok LGBT Influencers
Astrud Elizabeth Aurelia, @astrudaurelia (LGBT musician and singer/songwriter)
Cas Davis, @uppercasma (Tik Tok LGBT influencer)
The Coyle Twins (drag queens and Tik Tok LGBT influencers)
Nikita Dragun (trans model and Tik Tok LGBT star)
Pink Neinu (make-up artist and Tik Tok LGBT influencer)
Steven Sutton (Tik Tok LGBT influencer)
Towabird (Tik Tok LGBT influencer)
Martha Wubbles (fashion model and Tik Tok LGBT influencer)
Famous Gay Comedians
SNL star Bowen Yang opened up to the Huffington Post in January 2020 about his experience with "gay conversion" therapy before he embraced his sexuality.
These famous gay comedians make people laugh and some are also activists for LGBTQ+ rights.
Stephen K. Amos (comedian)
Simon Amstell (comedian)
Joel Kim Booster (stand-up comedian/actor)
Margaret Cho (stand-up comedian/actor)
Billy Eichner (comedian)
Fortune Feimster (comedian)
Liz Feldman (comedian)
Hannah Gadsby (comedian)
Sam Jay (comedian)
Kate McKinnon (comedian/actor)
Flame Monroe (drag queen comedian)
Tig Notaro (stand-up comic)
Wanda Sykes (comedian/actress)
Josh Thomas (comedian)
Julio Torres (comedian)
Jaboukie Young-White (comedian)
Bowen Yang (comedian/actor)
Famous Gay Musicians
In 2015, Halsey told Billboard she is "bisexual, bi-polar and an inconvenient woman."
Here are some other famous gay music artists and famous lgbt musicians. They are rappers and singer-songwriters from around the world.
Famous Gay Rappers
Kevin Abstract (rapper)
Babydaddy (rapper)
Azealia Banks (rapper)
Tyler, The Creator (rapper)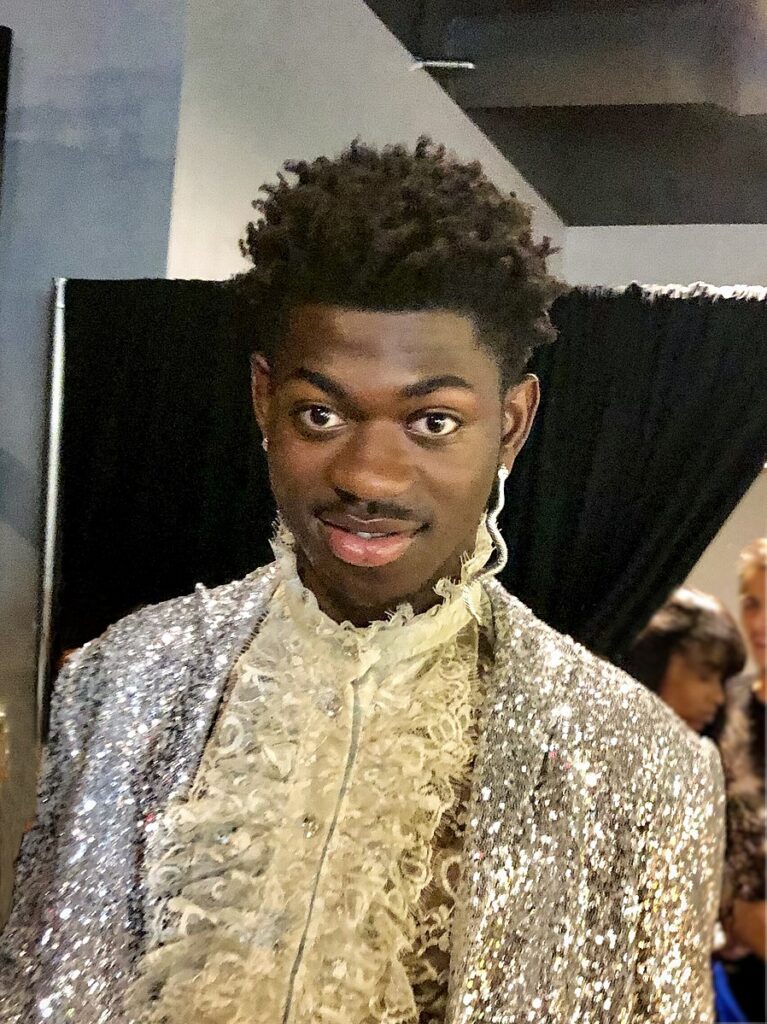 Lil Nas X (rapper) — Lil Nas X's real name is Montero Lamar Hill. He's known for his shocking videos (Montero (Call Me By Your Name), Industry Baby, "Satan shoes" (which reportedly contains a drop of his own blood.). He also shared a picture of himself in September 2021 showing a "baby bump" and suggesting he's pregnant.
Bugz Gutta ( Born William Bailey) an up-and-coming New York MC, a proudly out black gay man
Famous Gay Singers
Gaye Adegbalola (singer)
David Archuleta (one of "American Idol's" most famous gay singers and runner-ups)
Bille Joe Armstrong (singer-songwriter)
Mel B (singer)
Carl Bean (gay singer)
Andy Bell (famous gay singer from Erasure)
Steven Bronski (famous gay singer from Bronski Beat)
Stormé DeLarverie (singer)
Emily Estefan (singer and daughter of Grammy-winning music icon Gloria Estefan)
Gaahl (black metal singer)
Rob Halford (lead singer of Judas Priest)
Patrick Haggarty, Eve Morris, and Michael Carr (part of the band Lavender Country who made the first openly gay country album in 1973)
Halsey (singer-songwriter)
Janis Jolpin (singer)
Hayden Joseph (famous gay country music singer — anthem Backwoods Bougie)
Elton John (singer)
Adam Lambert (openly gay singer who did a collaboration with Queen)
Demi Lovato (pop singer)
Ricky Martin (solo singer (Livin' La Vida Loca") and one of the gay Menudo members)
T.J. Osborne (singer)
Ben Platt (singer/actor)
Jannelle Monáe (singer-songwriter)
Freddie Mercury (singer-songwriter)
Jake Wesley Rogers (gay singer from Nashville, TN)
Anne-Marie Rose Nicholson (singer-songwriter)
Troye Sivan (gay singer)
JoJo Siwa (singer, dancer, and one of the youngest LGBTQ influencers)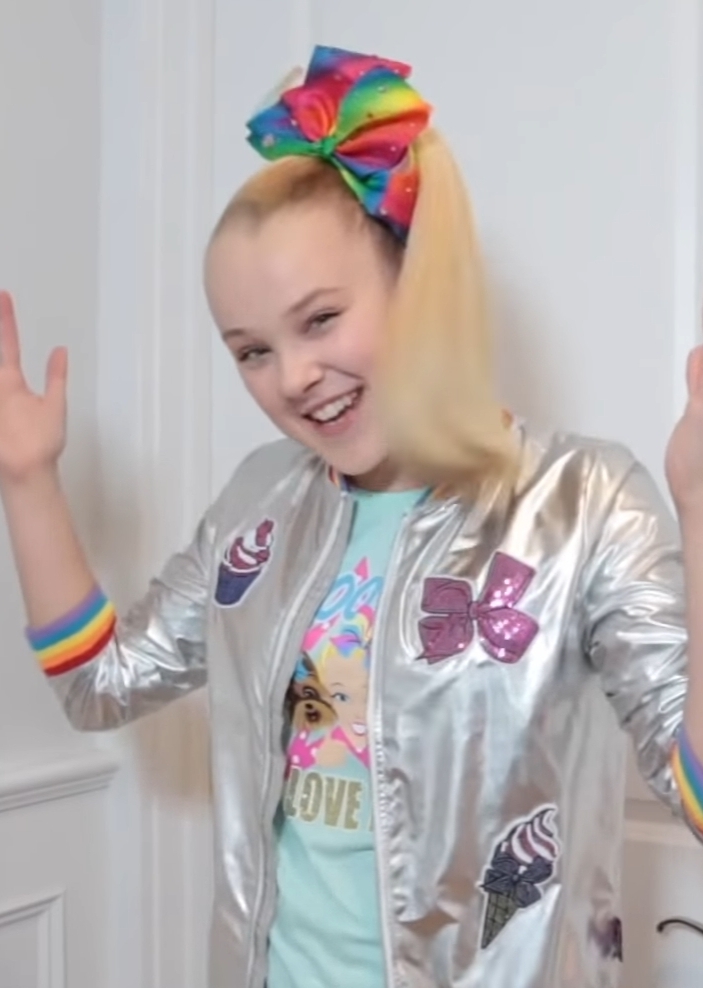 Sam Smith (singer)
Neil Tennant (famous gay singer from Pet Shop Boys). After many asking the question are the Pet Shop Boys Gay? Tennant came out to Attitude Magazine in 1994.
Justin Tranter (gay singer-songwriter)
Brendon Urie (singer)
Famous Gay Drummers and Keyboardists
Roddy Bottum (Faith No More — keyboard)
Hayley Cramer (drummer)
Hayley told Blabbermouth.net this about gender orientation and being a role model for women:
"I'm predominantly known as a female. I present myself as a female. But there's a huge part of me that feels I should have been born a man. And now we're touching on the subject of me being in a band with a bunch of men, and me being the gay female. And it works. It works because if I close my eyes, I'm neither male or female."

source: POP EVIL's HAYLEY CRAMER: 'If I Didn't Have My Drumming Ability… I May Have Made The Transition To A Man'
Are Dan and Shay Gay?
Many fans speculated that country duo Dan and Shay are gay. But they are not. Country Fancast says:
"Dan and Shay are not gay and they are certainly not a couple. This would be surprising news to their wives if this rumor were true."

source: DAN AND SHAY ANSWERS TO STRANGE QUESTIONS AND RUMORS
Was Liberace gay?
People also speculated that Liberace was gay. Here's what we found on Wikipedia about the question:
"In a 2011 interview, actress and close friend Betty White stated that Liberace was indeed gay and that she was often used as a beard by his managers to counter public rumors of the musician's homosexuality."

source: Wikipedia
Famous Gay Athletes
English footballer, Thomas Beattie is among other famous gay professional athletes coming out and speaking out. He told the Advocate in June 2020, "The LGBTQ+ community doesn't have much representation in the world of professional football."
This list of notable gay athletes includes Olympians, wrestlers, soccer players, track and field stars, skiers, and more.
Daniel Arcos (basketball player)
Thomas Beattie (soccer player)
Billy Bean (LGBT athlete and Major League Baseball's first inclusion ambassador)
Glenn Burke (first openly gay MLB player)
Jason Collins (basketball player/coach)
Levi Davis (rugby star)
Dennis Finnegan (track and field star)
Alex Johnson (World Cup Gold Medalist and LGBTQI+ activist)
Chris Kelley (rugby star)
Greg Louganis (diver)
Haylie McCleney (softball player)
Tegan Nox (professional wrestler)
Hig Roberts (alpine skier)
Zach Sullivan (ice hockey player)
Markus Thormeyer (swimmer)
Famous Gay Olympians
Nicola Adams (Olympic boxer)
Jason Brown (Olympic figure skater)
Caitlyn Jenner (Olympic-decathlete, TV personality and gubernatorial candidate for California (to unseat Gavin Newsom in a recall)
Karin Büttner-Janz (Olympic gymnast)
Tom Daley (British Olympic diver)
Gus Kenworthy (Olympic freestyle skier, actor & YouTuber)
Marian Lay (Olympic swimmer)
Margorie Larbey (historical gay Olympian & LGBT youth rights activist)
Gail Marquis (1st Black queer Olympian and medallist with the USA women's basketball team of 1976)
Susan McGreivy (Olympic swimmer)
Violette Morrris (historical gay Olympian)
Helen Stephens (Olympic sprinter)
Sam Stosur (Olympic boxer)
Chelsea Wolfe (Olympic BMX'er)
Ireen Wüst (the most decorated queer Olympian)
Famous Gay Football Players
Carl Nassib (first active player in the National Football League to share that he's gay)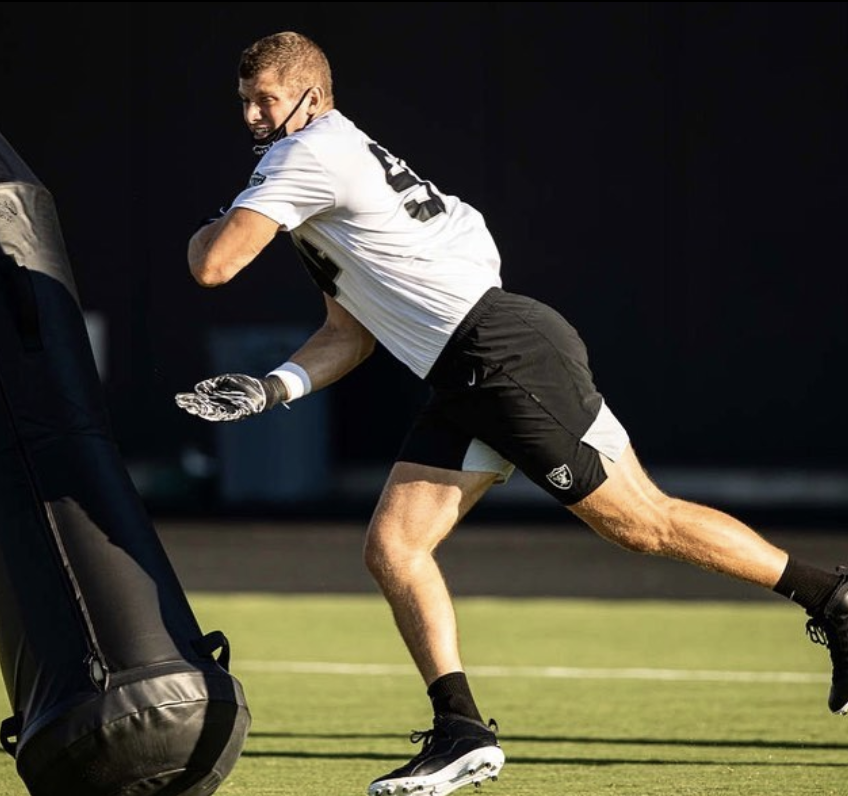 Carl Nassib is the first of famous gay football players to come out while actively playing the sport. Here are some tweets of support I saw on BuzzFeed after his announcement:
Dorien Bryant (Heisman Winner)
Scott Cooper (college football star)
Mason Darrow (college football star)
Wade Davis (former NFL player)
Mitchell Eby (college football star)
Scott Frantz (college football star)
Ed Gallagher (college football star)
Alan Gendreau (college football star)
My-King Johnson (college football star)
Kwame Harris (former NFL player)
Dave Kopay (former NFL player)
Kyle Kurziolek (college football star)
Theodore Lisoski (semi-pro football player)
Eric Lueshen (college football star)
Darrion McAlister (college football star)
Ray McDonald (former NFL player)
Conner Mertens (college football star)
Ryan O'Callaghan (former NFL player)
Wyatt Pertuset (college football star)
Ryan Russell (pro football player)
Michael Sam (former NFL player)
Chip Sarafin (college football star)
Roy Simmons (former NFL player)
Brian Sims (college football star)
Jerry Smith (former NFL player)
Brad Thorson (free agent & gay rugby player)
Esera Tualo (former NFL player)
I focused the above list on professional gay athletes but look forward to adding amateur ones too. I'm also working on a lesbian celebrities and lesbian athletes list.
Michael Goodell (famous LA pilates instructor and brother of NFL Commissioner, Roger Goodell)…Roger Goodell protected his gay brother Michael from bullies growing up, according to Outsports. He's also been in the news recently regarding racial comments by NFL coach Jon Gruden.
Famous Gay Models [and Designers]
Supermodel Cara Delevingne is open about her pansexuality. She told Independent in June 2020 that:
"However one defines themselves, whether it's 'they' or 'he' or 'she,' I fall in love with the person — and that's that. I'm attracted to the person."
Here's a list of famous gay models and famous gay fashion designers.
Famous Gay Models
Cassandra Bankson (model)
Adonis Bosso (model)
Cara Delevingne (model)
Lottie Moss (model)
Maya Noir (model)
Devin-Norelle (nonbinary model)
Hanne Gaby Odiele (model)
Tatiana Ringsby (model)
Hunter Schafer (model)
B. Hawk Snipes (model)
Famous Gay Fashion Designers & Jewlers
Tom Ford (fashion designer)
Tan France (fashion designer)
Gina Furth (Hollywood jeweler)
Roy "Halston" Frowick (fashion designer)
Michael Kors (fashion designer)
Raf Simons (fashion designer)
Famous LGBT People of Color
Wanda Sykes, is one of the most famous LGBT people of color. She's also an activist for LGBT rights. Here's a link to the Wanda Sykes gay commercial titled "That's So Gay", from 2008. The ad campaign's message was the think before you speak, and not use the word "gay" loosely.
The famous gay people in the list below might already be listed earlier in this article, but we wanted to do a special section for famous LGBT people of color. WSTB also named a few of these famous LGBT people of color in their list of "10 prominent Black pioneers."
Kylar Broadus (entrepreneur)
Laverne Cox (actress)
Wilson Cruz (actor)
Wade Davis (former NFL player)
Andrea Jenkins (politician)
Marsha P. Johnson (LGBTQ+ activist)
Frank Ocean (singer-songwriter)
Ron Oden (California Politician)
Dennis Rodman (NBA player)
Bayard Rustin (LGBTQ+ activist)
E. Denise Simmons (Mayor of Massachusetts)
Lilly Singh (YouTuber personality)
Amandla Stenberg (actress)
Wanda Sykes (comedian/actress)
Lena Waithe (screenwriter)
Famous Gay Artists
This is a list of famous gay artists including painters, photographers, and sculptors. I also listed Gilbert Baker pride flag designer.
Gilbert Baker (artist)
Joan Biren (photographer)
Rosa Bonheur (sculptor/painter)
Bronzino (painter)
Cathy Cade (photographer)
Tammy Rae Carland (photographer/video artist)
Liz Collins (contemporary artist)
Enrico Corte (contemporary artist)
Leonardo da Vinci (painter/sculptor)
Electrosexual (electronic artist)
Richard Fung (video artist)
Harmony Hammond (artist)
David Hockney (painter)
Derek Jarman (artist)
Kiss and Tell collective (performance artist)
Anna Elizabeth Klumpke (portrait artist)
Kate Millett (artist and activist)
Allyson Mitchell (sculptor)
Catherine Sue Opie (fine-art photographer)
Maria E. Piñeres (artist)
Jill Posener (photographer)
Tim Tate (artist)
Mickalene Thomas (visual artist)
Andy Warhol (painter)
Del LaGrace Volcano (genderqueer artist)
People Yearn to Know if Someone Famous "is gay"
As part of my research, I was amazed to discover the amount of Google traffic there is of people wondering if a famous person is gay. Here are some examples of the most popular queries:
Is Pete Buttigieg gay? (8,700 queries/month)
Is Sam Smith gay? (9,400 queries/month)
Is Lil Nas X gay? (7,100 queries/month)
Is Dan Levy gay? (6,000 queries/month)
Is Anderson Cooper gay? (4,800 queries/month)
Is Elsa gay? (4,600 queries/month) (yes, this is THE Elsa from the Frozen movie series)
Is Don Lemon gay? (queries/month 4,400)
Is Kate McKinnon gay? (4,100 queries/month)
Is Elton John gay? (3,200 queries/month)
Is Dennis Rodman gay? (3,000 queries/month)
Is Kristen Stewart gay? (2,600 queries/month)
Is Andy Cohen gay? (1,800 queries/month)
Is Halsey gay? (1,700 queries/month)
Is Lil Nas gay? (1,300 queries/month)
Is Mary Trump gay? (1,100 queries/month)
Is RuPal Gay (800 queries/month)
The list of gay celebrities with Google queries is MUCH larger if you include the questions about people who are NOT gay (such as Tom Selleck, Harry Styles, Bruno Mars, Tom Holland, and Eminem).
I like to think that many of these searches are from gay people trying to get the courage to come out. That's another reason to celebrate this list.
Do you know other famous LGBT People I missed?
My list of the most influential gay people is by no means complete. For example, there are many famous people who were gay throughout history, like Alexander the Great, that I found hard to confirm.
Please let me know if you find other LGBT famous people and I will be glad to add them to this growing list! Just ping me at Heather@Ongig.com.
If you enjoyed this list, you might also want to check out 150 Famous Transgender People. And a final thanks goes to…
Sources for my Research on Famous Gay People
Why I wrote this?
Ongig is on a mission to eliminate boring and biased job descriptions. Our Text Analyzer solution helps you avoid words that are exclusionary to famous LGBT people (or non-famous!).