DEI might feel like a moving target, and to an extent, it is. A great way to stay up-to-date is by listening to diversity podcasts.
Podcasts are a somewhat new (and evolving) part of life. They've only been around since 2004. But, diversity and inclusion podcasts are an easy (and mostly free) way to learn about the latest DEI trends.
I put together this list of 15 top diversity podcasts to listen to right now to save you time searching. Let's get started: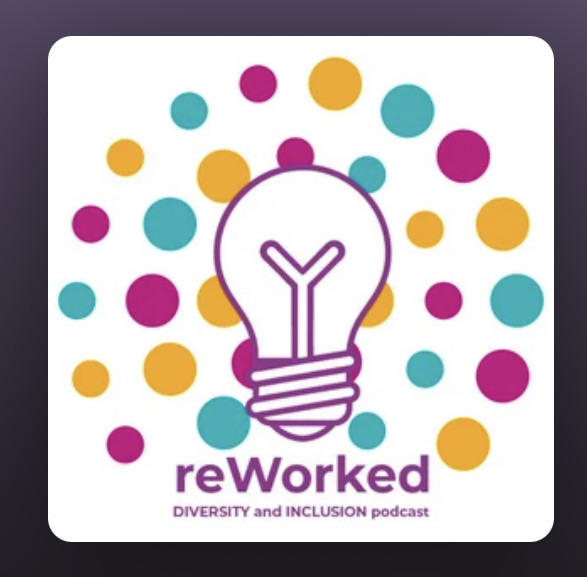 Created by the EW Group, UK leaders in DEI consultancy, these podcasts about diversity and inclusion give detailed guidance (and ideas) on how workplace protocols can be reworked to further D&I strategies.
Now in their 4th season and available on Apple, Spotify & the EW Group website.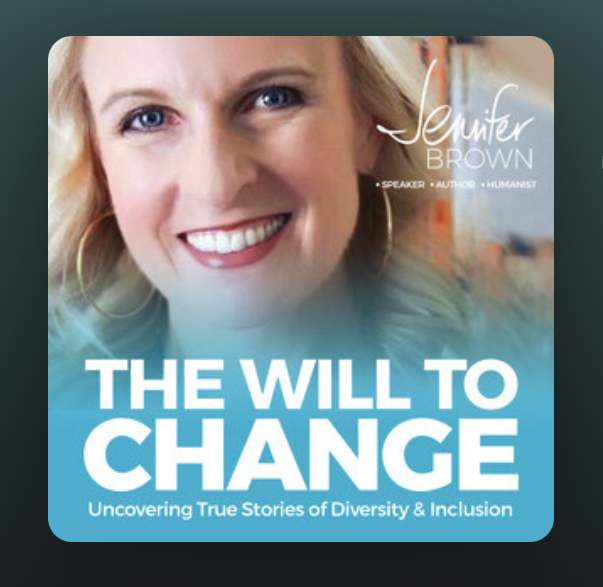 Hosted by Jennifer Brown, an award-winning entrepreneur (and DEI pro), this podcast features true stories of DEI successes from CEOs, authors, and entrepreneurs. It's rated as one of the best diversity podcasts available in 2022.
Currently nearing 300 episodes — available on Apple & Spotify.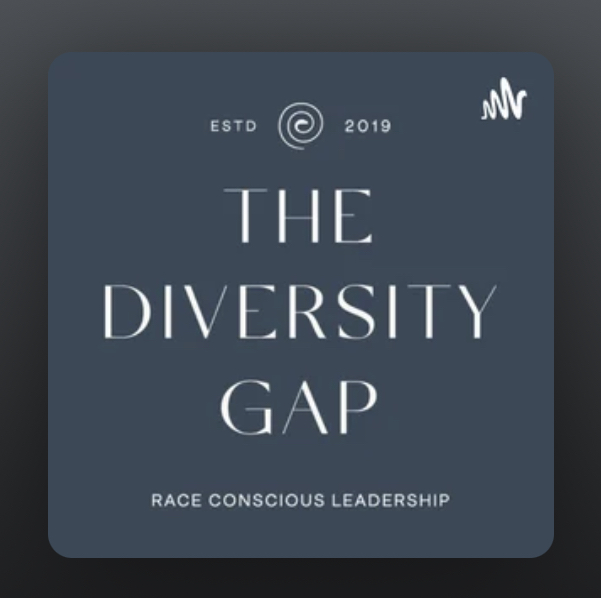 The Diversity Gap is one of the best diversity and inclusion podcasts focused on race and the gap between good intentions and actual results. Bethaney Wilkinson interviews guests from underrepresented groups to learn about their real-life experiences.
Widely available and on The Diversity Gap website.
"Bring a soul-guided, justice-centric perspective to your leadership and organizational change efforts. The containers I facilitate at The Diversity Gap are about you. If you want to transform your sphere of influence, you begin by transforming yourself."

Bethaney Wilkinson
Dr. Jonathan Ashong-Lamptey, a globally recognized authority on DEI, hosts these bitesize podcasts on diversity. Their easily digestible length (around 10 minutes) makes them a manageable addition to any HR pro's schedule. You'll find a mix of case studies, research, global perspective, and academic info from Dr. Ashong-Lamptey, whose mission is to help 1 million people worldwide create inclusive workplaces.
Widely available and on the Element of Inclusion website.
In these podcasts about diversity, you'll find discussion from Littler with a focus on helping organizations and employers with the legal side of diversity and inclusion strategy.
Over 150 episodes — widely available and on the Littler website.
"Inclusion and diversity are a fundamental part of who we are – and a core principle we live by every day. From our very first days as a law firm, we've believed that a culture that prioritizes inclusivity leads to better outcomes – for both us and our clients. And it's why we continue to instill an atmosphere of collaboration in everything we do."

Littler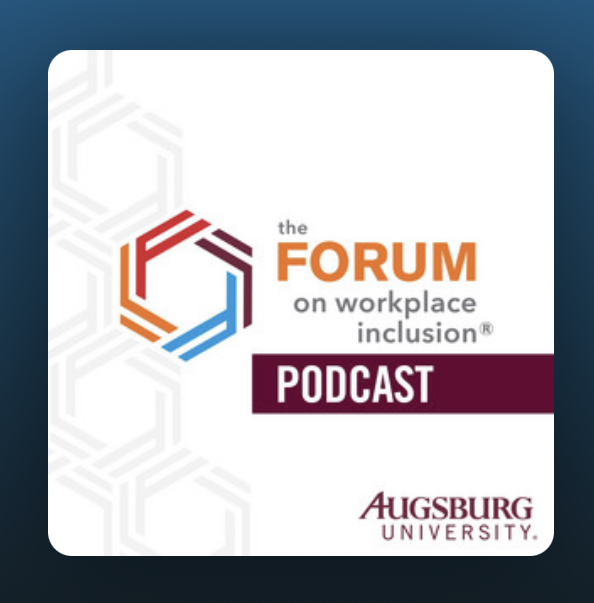 These monthly podcasts about diversity in the workplace offer an opportunity to engage with topics on diversity, equity, and inclusion. Episodes feature speakers from industries around the globe.
Nearing 100 episodes — widely available and on The Forum on Workplace Inclusion website.
"For over 33 years, The Forum on Workplace Inclusion® – The Forum for short – has served as a convening hub for those seeking to grow professional leadership and effectiveness skills in the field of diversity, equity, and inclusion (DEI) by engaging people, advancing ideas, and igniting change."

The on Workplace Inclusion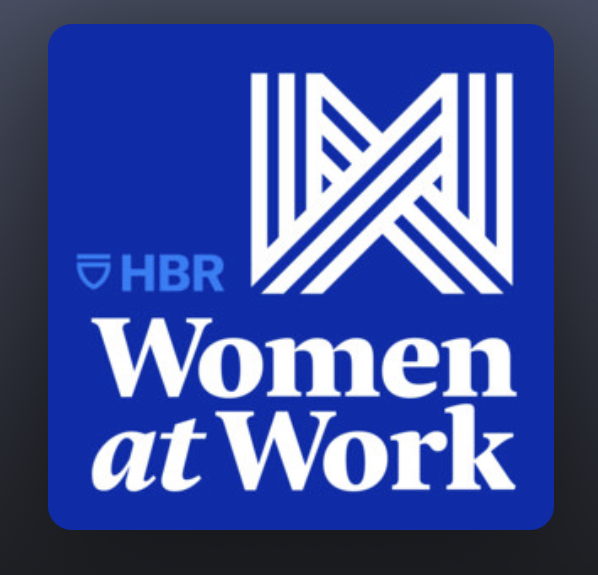 Harvard Business Review has several diversity equity and inclusion podcasts, including this one focused on gender discrimination in the workplace. Hosts Amy Bernstein, Amy Gallo, and Emily Caulfield interview experts on gender, and tell stories about their own experiences of gender discrimination in the workplace. They also offer practical advice on how women can continue to excel and succeed despite gender bias in the workplace.
Running since 2018 — widely available and on the HBR website.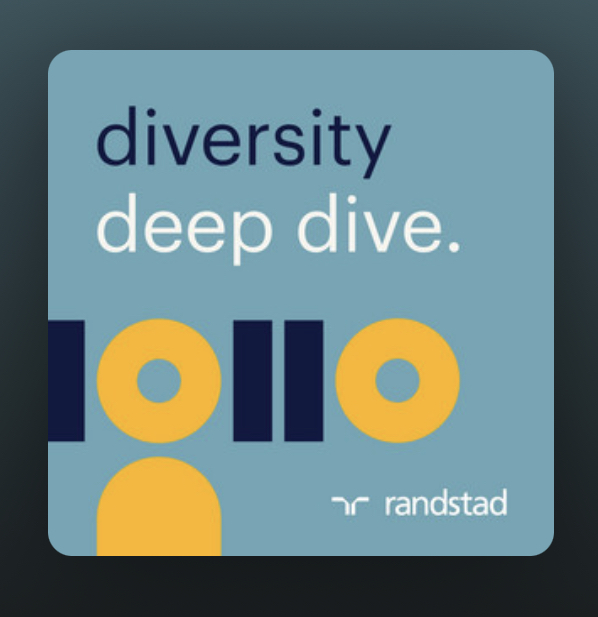 If you're looking for the best podcasts on diversity and inclusion to lift your spirits, Diversity Deep Dive should definitely be on your list. This podcast shares meaningful and uplifting stories (and insights) to positively impact diversity and inclusion.
Running since 2019 — widely available, listen in on Podbean.
One of 2 diversity podcasts from The Diversity Movement is hosted by CDE Jackie Ferguson. Diversity: Beyond the Checkbox talks to DEI experts and industry leaders. This podcast showcases successful protocols beyond satisfying a checklist to create real change and growth for DEI at work.
Running since 2020 — widely available and on The Diversity Movement website.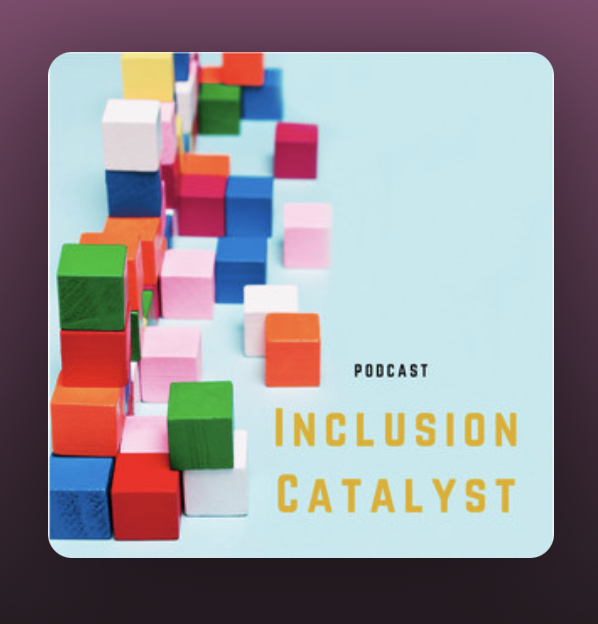 Diversity leaders are given a platform on one of the best diversity podcasts for deconstructing complex social justice issues. Inclusion Catalyst is on a mission to showcase the best practices for DEI in workplaces and communities.
Running since 2019 — available on Apple, Spotify, Google, Stitcher, and Tunein.
"Our hosts are a collection of professionals, activists, and advocates who dig into urban and environmental issues with scholars and policy-makers from around the world. We explore diversity, inclusion, equity, social & environmental justice and strive to re-define organizational culture. Together we will advance our understanding of the social landscape, and cultivate a more inclusive, equitable world for all."

We Are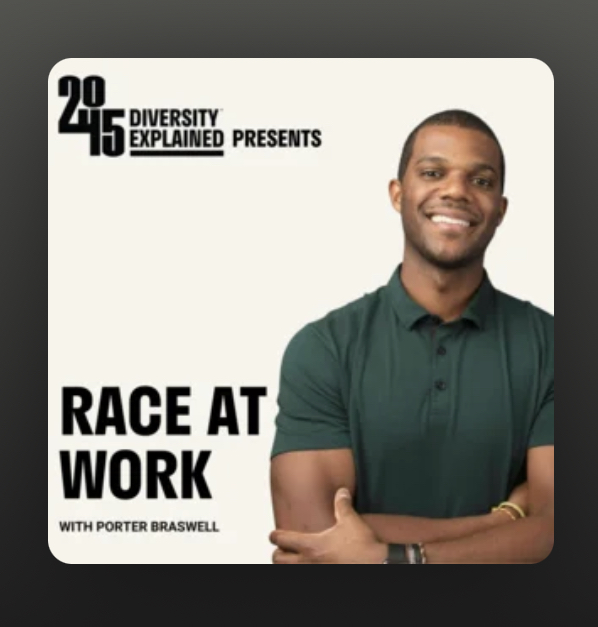 Porter Braswell, CEO and co-founder of Jopwell, a leading DEI platform, is on a mission to provide a safe space to share stories about race in the workplace, focusing on learning from mistakes and triumphs.
Running since 2020 — widely available and on Apple Podcasts.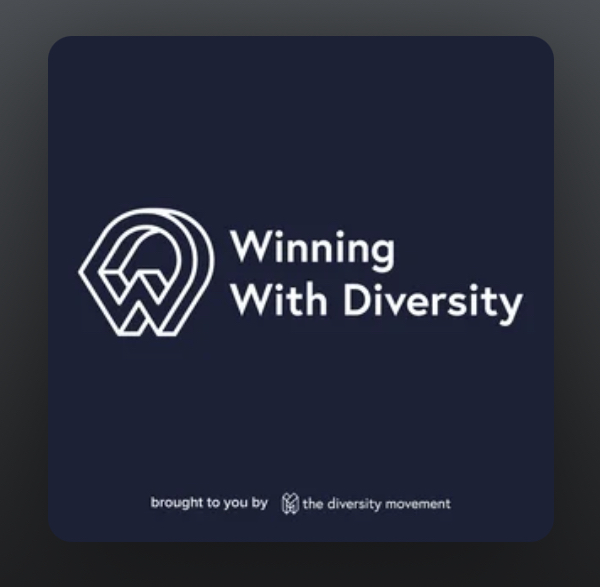 Winning with Diversity highlights how organizations that prioritize DEI come out on top. The interviews and insights from these American thought leaders and executives will help to supercharge your efficiency, growth, and profitability.
A short but worthwhile run of 9 episodes — widely available and on The Diversity Movement website.
"Organizations that embrace diversity, equity, and inclusion are proven to be fundamentally more efficient, profitable, and successful while creating a unified culture."

Winning with Diversity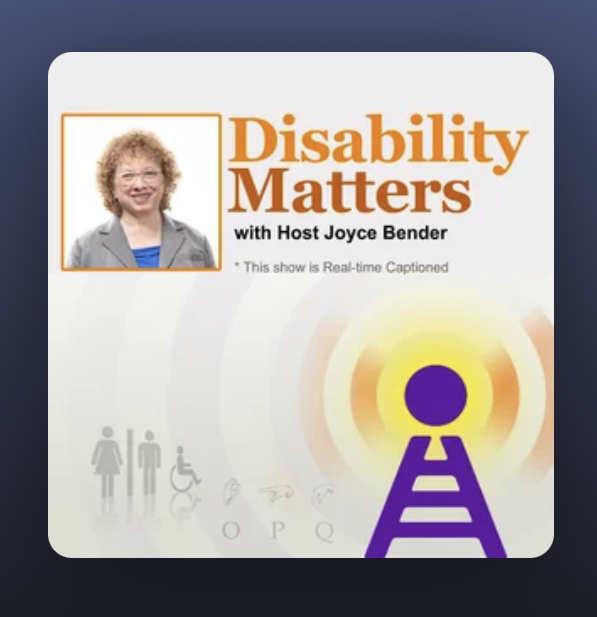 Disability Matter is one of the best diversity and inclusion podcasts focusing on employment and empowerment for people with disabilities in the workplace. The show is broadcast live and captioned in real-time. It is dedicated to discussing how people with disabilities can secure career opportunities and how employers can support people with disabilities at work.
Running since 2020 — available widely and on the Bender Consulting Service, Inc. website.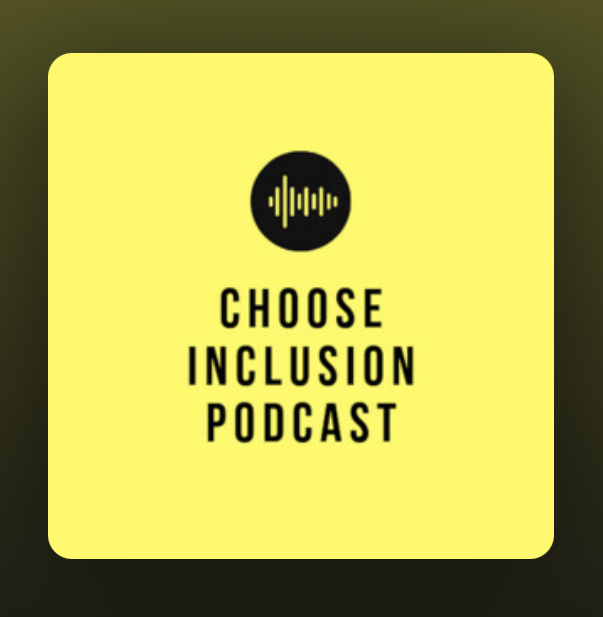 The Choose Inclusion Podcast explores bias, how guests and hosts experience it, and their own outward biases through open and authentic conversations.
Running since 2019 — available widely. Listen here.
"Using our own experiences and the experiences of other underrepresented communities, we want to give you tactical ways to face your own biases so you can ultimately build more inclusive and diverse teams of people within your organizations."

Choose Inclusion Podcast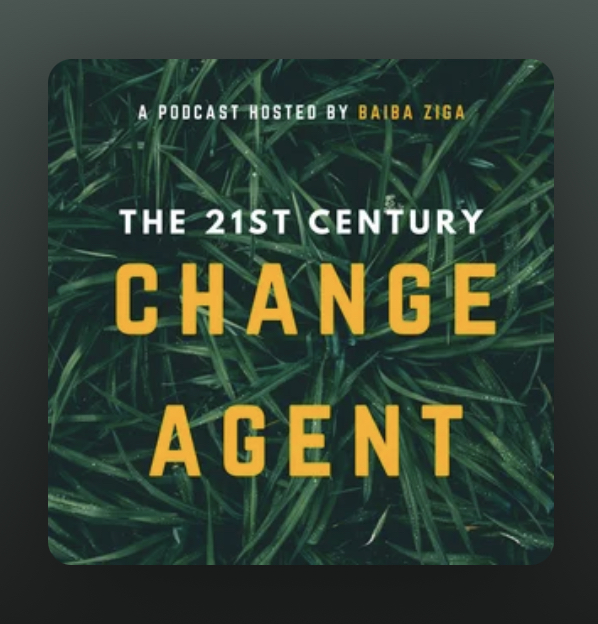 The 21st Century Change Agent is here to help you feel good about the possibility of real change. The podcast highlights people who have created positive change in their communities and businesses.
One season, 19 episodes — widely available and here.
Do you listen to any diversity and inclusion podcasts I missed? Email friends@ongig.com or comment below to get them added to the list.
And, for other podcasts (unrelated to diversity, but still valuable), check out Podcastle.ai's post on Best Podcasts To Listen To Now.
Why I wrote this:
Ongig's mission is to create effective and inclusive job descriptions. These diversity podcasts give HR pros (like you) an excellent resource for staying on trend and inspired about diversity, equity, and inclusion.
Thanks to my sources:
10 Best Diversity and Inclusion Podcasts by Sarah Martinez
Top 10 Diversity Podcasts by Jason Gillikin and Cee Cee Huffman
20 Best Diversity And Inclusion Podcasts by FeedSpot