Your company career site job search page is a vital component of the candidate experience.
However, many job search pages make some common mistakes. I ran across one employer recently, Ideal Industries, whose job search page had 5 things they could fix to improve candidate experience (and increase pipeline/traffic).
I don't mean to pick on Ideal Industries: they look like a fantastic company that's been around for 100 years and has a solid Glassdoor rating of 3.6! I could cite many other examples of solid employers making the same mistakes.
Adding to the complexity is that job search pages typically rely on applicant tracking systems so you have another party to work with.
Here are the 5 mistakes along with the fixes:

1) Your URL Has Your ATS's Name In It
The URL for your job search page should have your name in it (e.g. jobsearch.idealindustries.com) and not mention the name of your ATS. This is both a better candidate experience and also important for Google to send you more traffic as Google gives credit to whatever domain is in the URL and if it's your ATS's name then they get the Google SEO (Search Engine Optimization) credit.



You need to mask the URL so that it's your domain name.

2) Inconsistent Header and Footer
Quality candidates expect your job search page to look like the rest of your site with a clear header and footer with your full branding. In this case, the Ideal Industries header on the job search page is not the same as their header on IdealIndustries.com.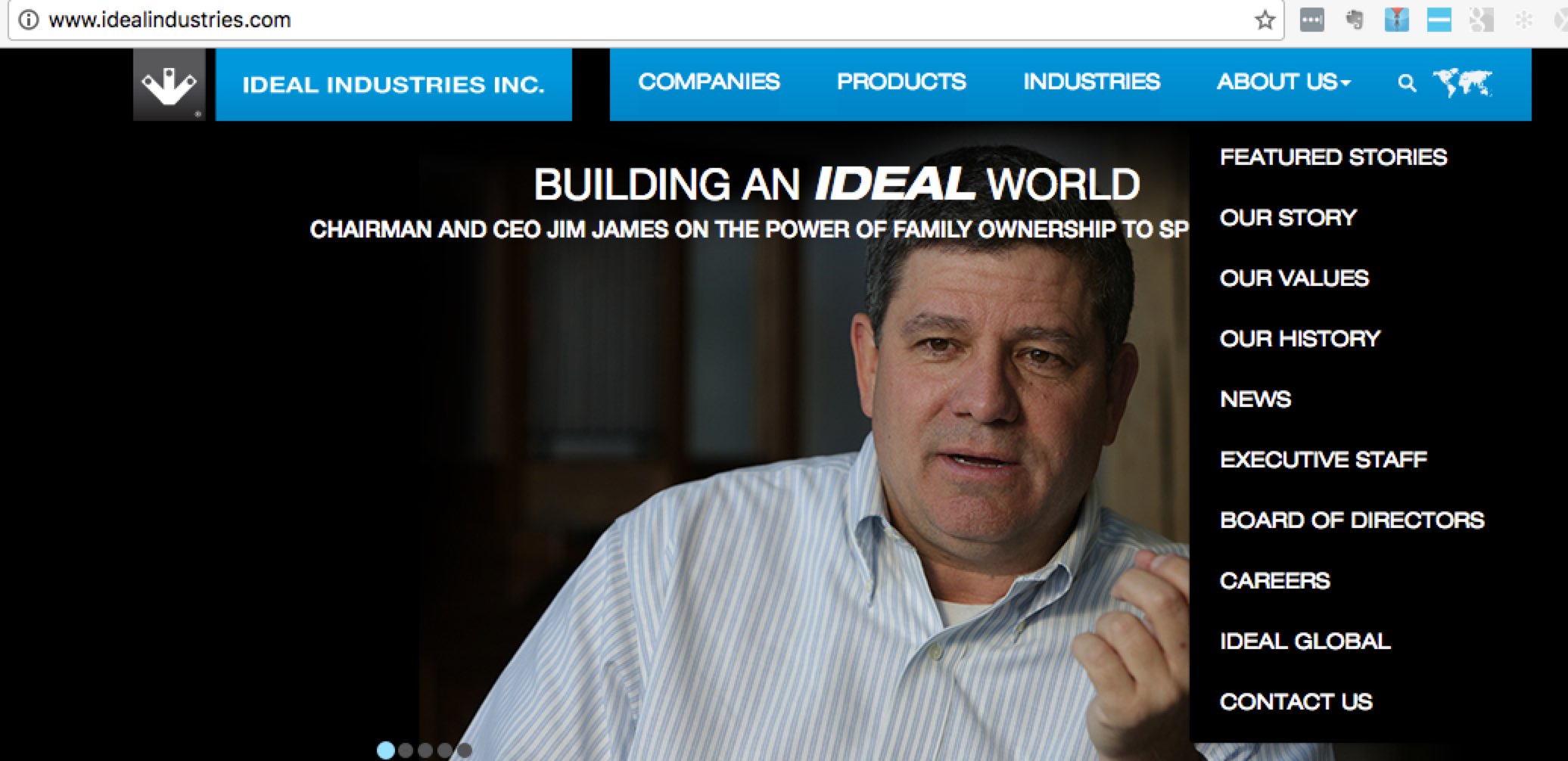 Ideal's job search page also doesn't show their corporate footer:



By neglecting to insert your full header and footer, you are causing a disruption in the candidate experience (figuratively, they feel like they left your building).

3) The ATS's Logo is Nearly as Prominent as Your Brand
Do you see how Ideal Industries' logo is barely more noticeable then the logo of the ATS provider iCIMS. You don't want your candidates to be confused in any way about the page they are on. They shouldn't care about iCIMS – they should care about you!
So make sure that your logo is prominent and ask your ATS to make their logo secondary (ideally theirs should be much smaller).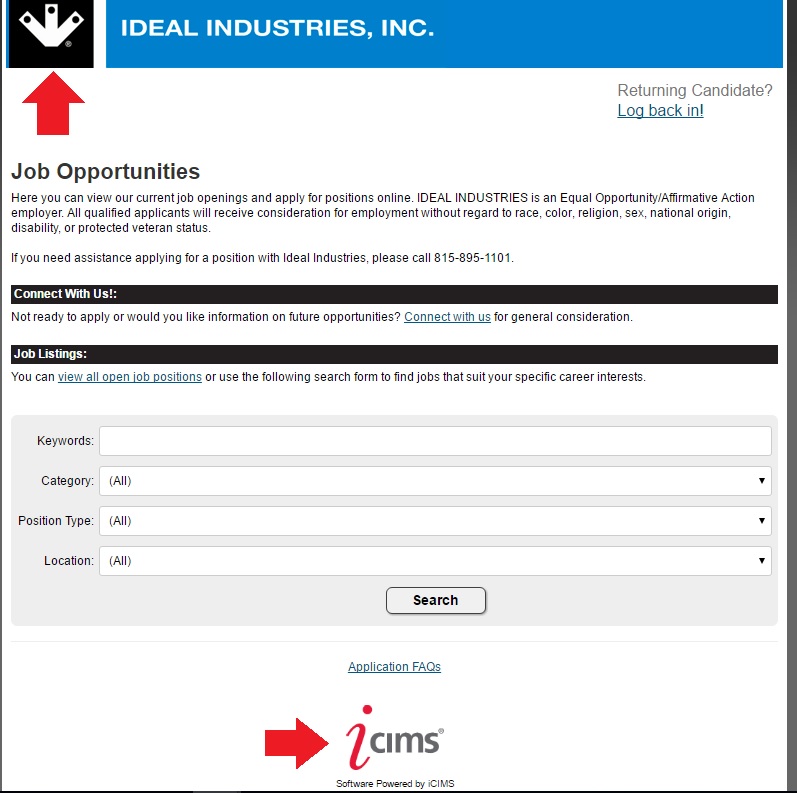 4) You Use Drop-Downs (Instead of Links) for Locations and Departments
Many job search pages include drop-down menus for things like category/department and location (iCIMS even includes a cool extra feature for Position Type: full-time versus part-time versus intern, etc.).
While drop-downs/advanced searches are a great feature of a job search, you also want to have actual links to a unique page for each one of your categories/departments and locations — this is vital because Google looks at those links and resulting pages as a "bread crumb trail" to organize your job opportunities and serve them up properly to candidates!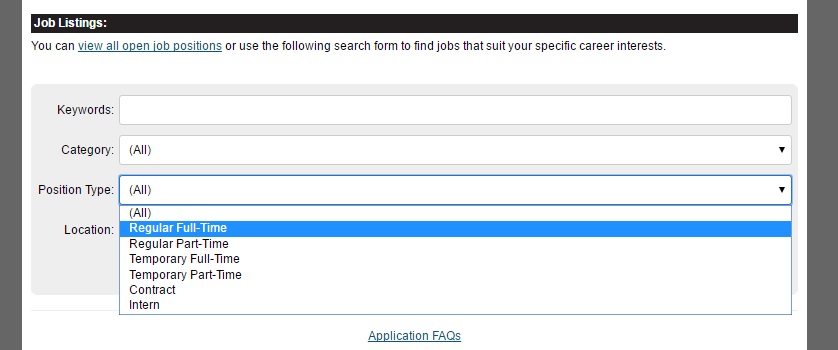 Here is an example of Verizon Digital doing it properly — they include links to every city and category they have a job for (each link leads to a page with all the job descriptions in that city/category).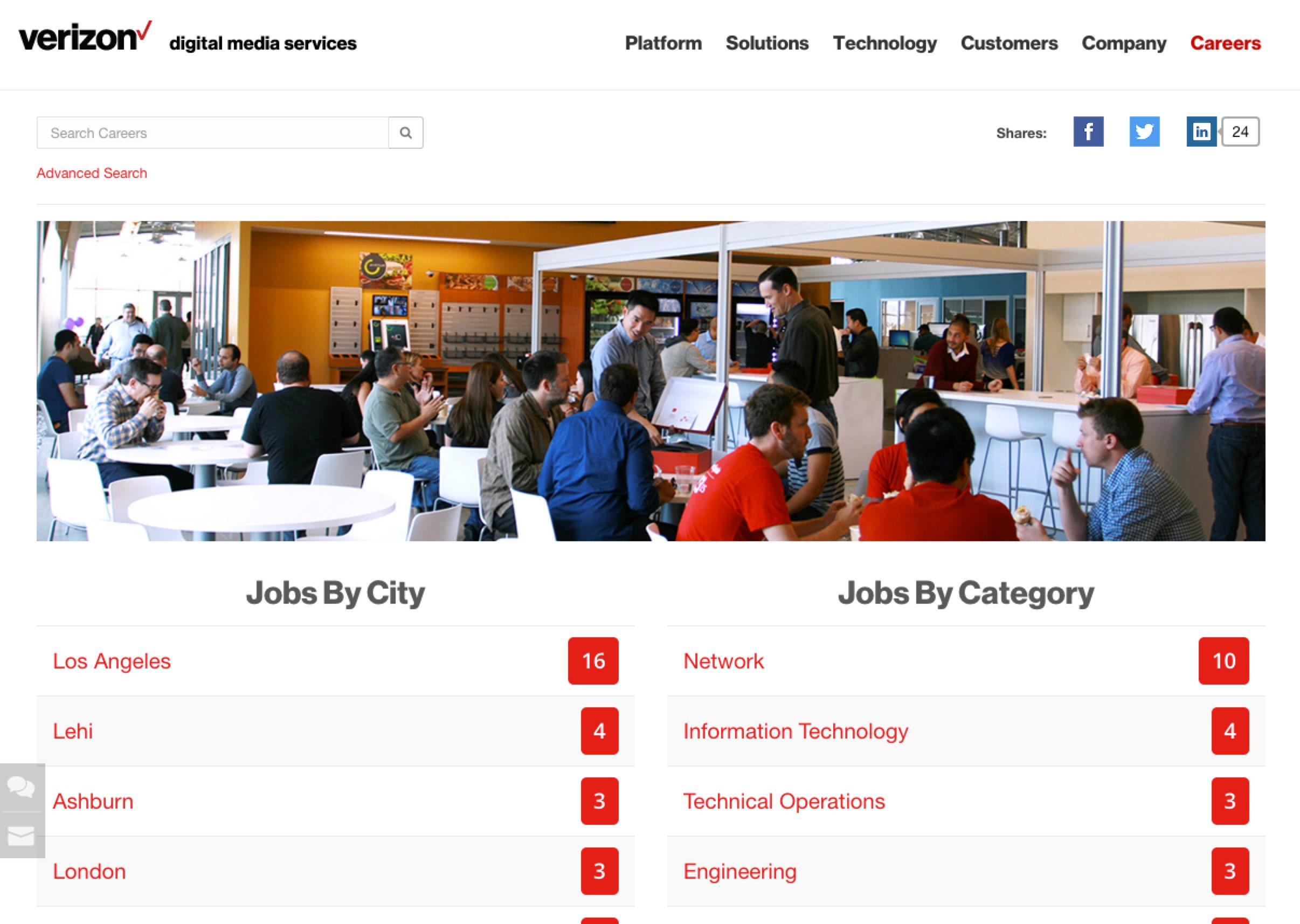 5) You Lose Your Favicon (and Thus Your Branding!)
Do you know what a favicon is? It's that tiny mini-logo on the left-hand corner of the tab of your browser indicating which site you're on.
For example, Ideal Industries' favicon is the the white arrow pointing down in a gray box:



Your candidate should see that favicon on every page related to your company career site that they're on.
However, you'll notice that in Ideal Industries' case, the favicon for the job search page is that of iCIMS and not of Ideal. This is confusing to the candidate who is looking for a relationship with you the employer (not your ATS).



Your favicon should follow the candidate on every job search page they experience with you all the way down to the job description.
If your job search page does not include your branded favicon, just talk to your ATS or your internal tech team.
The problems mentioned above are typically fixed through a combination of talking to your ATS partner and someone technical inside your own business. Some recruiting software, like Ongig (shameless plug) solve all of this for you.
Your branding and the candidate experience are paramount.