Nice work, Autodesk, for putting their hiring manager in a video on their job description for Director of AutoCAD Verticals Product Line.
The hiring manager is VP of AutoCad Products at Autodesk Amy Bunszel (an 11 year Autodesk veteran) and she answers questions from Andrew Levy, Autodesk's Social Media & Talent Brand Manager.
Ongig shares Autodesk's vision that the more transparent you can be about a position, including removing friction between the candidate and hiring manager, the higher quality candidates you will attract. Ongig is proud to be powering these Autodesk job pages.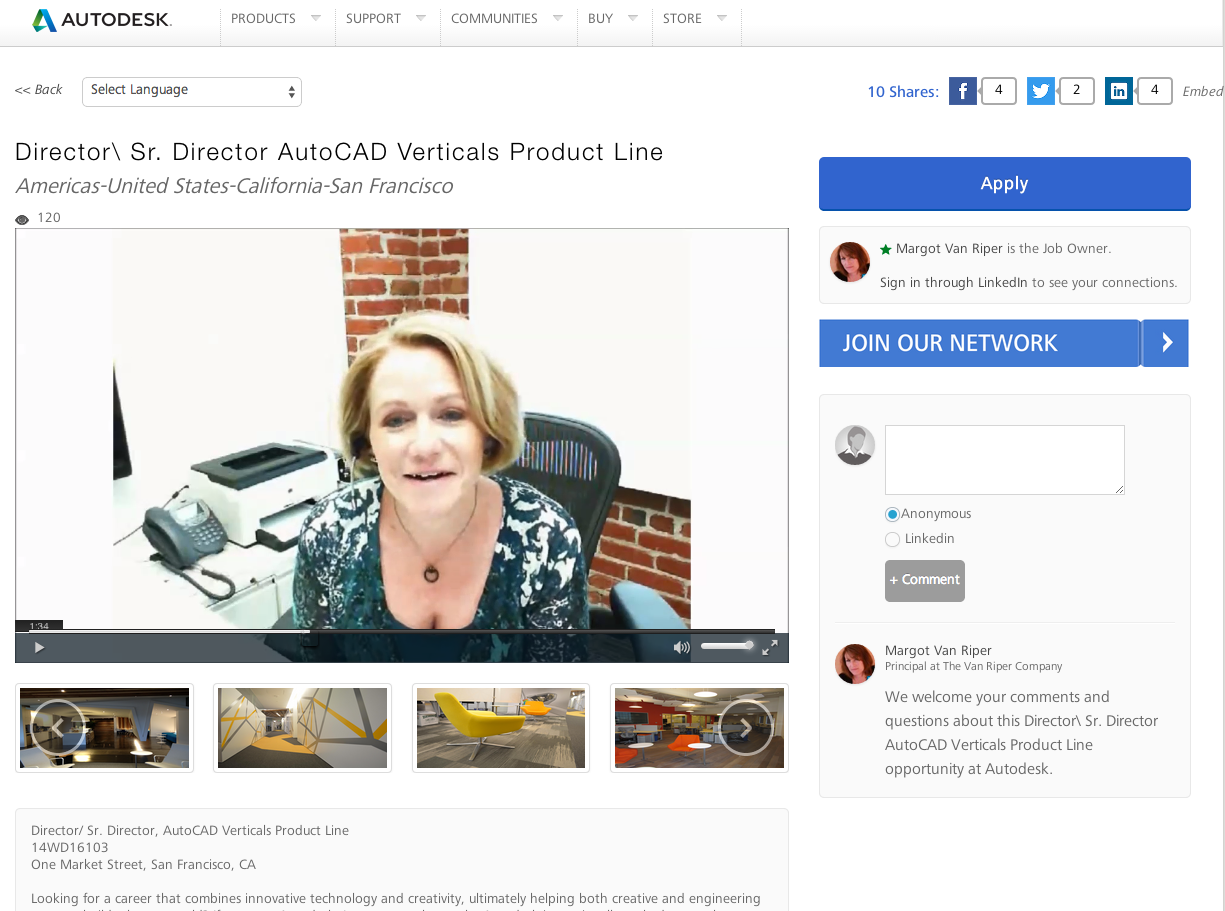 Video job ads can get 5X more engagement over text job ads
We are of course biased about this subject. Ongig is the first recruiting platform that allows you to automatically insert media into every job description directly from your ATS.
__________________________________________________________________
Ongig is the first ever Employer Branding SaaS — it allows enterprises to create, distribute and measure interactive job descriptions at scale. American Express, Autodesk, Intel and Yelp are among the early users of the Ongig SaaS.