Earlier this month we gave you 10 tips on turning your Facebook careers page into a recruiting machine. Now we'll review some of the best Facebook career pages and why.
Cover image — Engaging cover image.
Careers Section (Left Menu) — You don't see this on too many Facebook pages, but the Careers tab links straight to Opentext's official job openings yet is still in the Facebook interface. It's a good way to keep candidates engaged without having to go to a different website.
Instagram Feed — Opentext's IG account gives you glimpse into their culture and work environment. It's a great tool to utilize to show candidates there's more to your company than just work.
Reviews — Transparency is key especially for millennials and passive candidates, so presenting a source of social proof is important.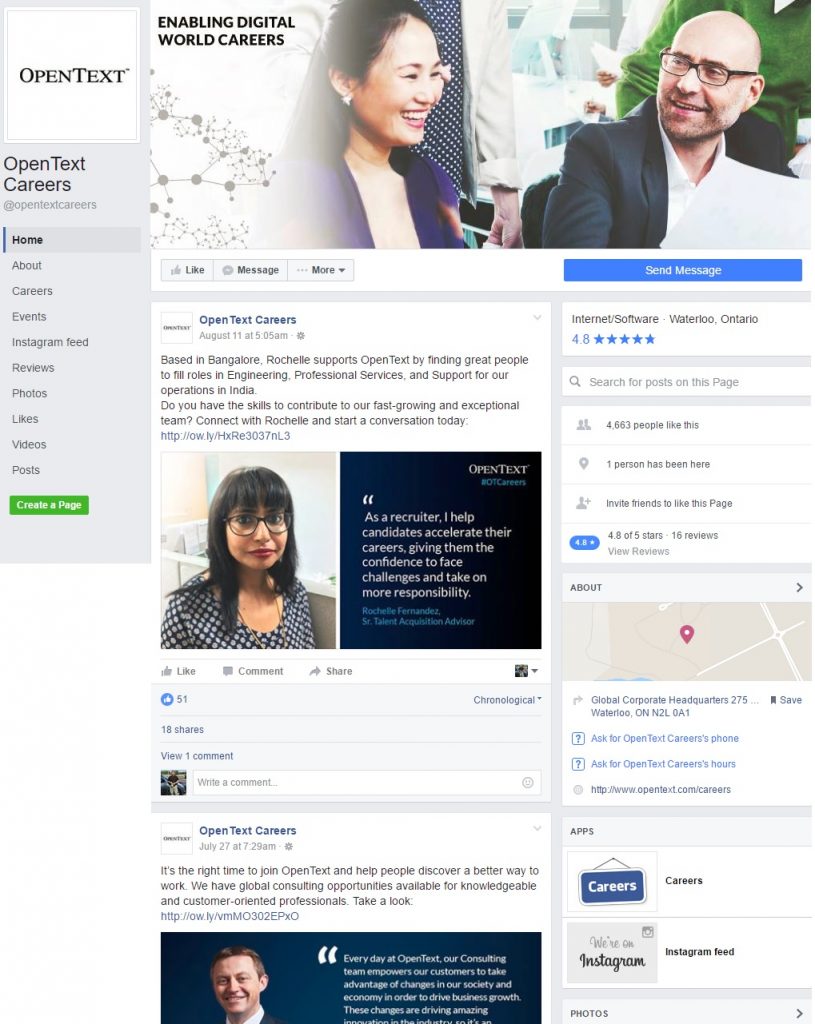 Extended Tabs List — An extended tabs list means more content. The more content you have the more of a chance you have at piquing a candidate's interest and engaging them.
Programs and Initiatives — If you have programs and initiatives, show them off. You boost employer brand as well as appeal to the people that the program/initiative is about (i.e. veterans program, environmental initiatives)
Open Jobs Section — Like Opentext, Shaw Industries has their job openings directly on the Facebook page. This makes the process one step shorter than having to redirect to their careers site.
College/Recent Grad Opportunities — You should always have a college/recent grad tab because this is the age group that is most likely to view your Facebook careers page.
Social Media — Have a section for all of your accounts on social media, all of them serve different roles.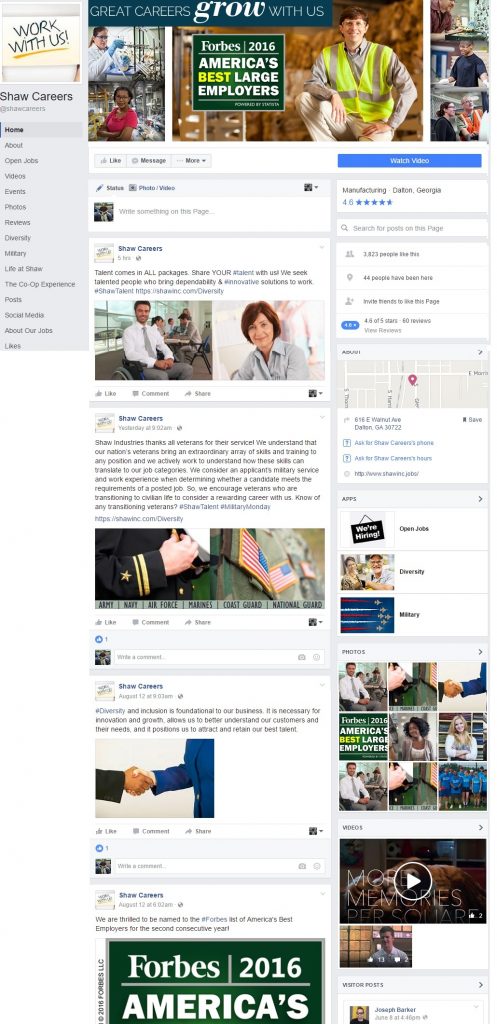 Posting Themes — Unilab publishes content on Facebook that are more tips related to job search, hiring process, and work. This type of content engages people at a higher rate rather than posting strictly about their company and job openings.
Instagram Feed — Just like Opentext, Unilab utilizes their IG feed to boost employer brand and give candidates a different look at their company.
Notes Section — Unilab uses their notes section as an FAQ and gives you advice on multiple ways of applying for a job opening.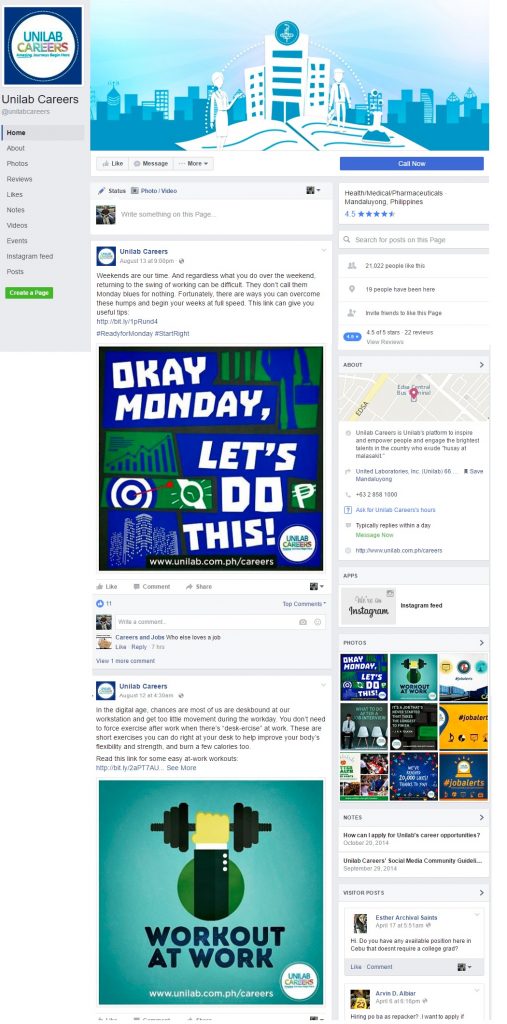 Great cover image — Reinforces Nestlé theme and brand.
Multiple types of content — They post videos, images, and articles including employee testimonials, leadership quotes, and infographics. Vary the type of content you post, it will keep candidates engaged.
Jobs Link — The link they promote goes directly to their official career/jobs site.