Many of you gave a ton of love to our 5 Ways to Be a More Proactive Recruiter article. It was written by my good friend Jason Webster, an expert on proactive recruiting strategy.
I decided you might want a sequel!
And congrats! Since you're reading this I know you are already a more proactive recruiter than the average bear! You're already busy but you're taking the time to be more proactive!
So lets up your game even further, shall we!?
First off, what is proactive recruiting?
My definition of proactive recruiting is to engage with candidates before recruiting needs become problematic.
It doesn't mean you're perfect. But you're playing offense versus defense.
A proactive recruiter addresses the problem of vacancies before they occur. And if new staffing problems arise that you don't have a strategy for, you will proactively create a new strategy. That way, the new problem is addressed in the future.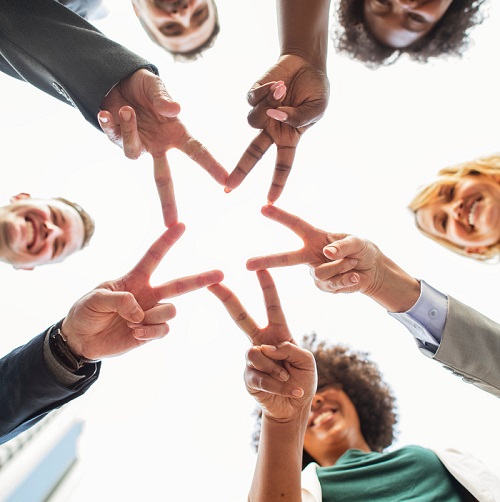 The main benefits of proactive recruiting are:
A more effective pipeline
Higher quality candidates
Quicker time-to-fill
Lower cost-per-hire
You stand out more (better employer branding!)
Lower stress (you feel more in control!)
Creating more recruiting value than ever before!
You make a lot more money
You're happier
The worst scenario for a recruiter is to be the opposite: a reactive recruiter.
A reactive recruiter doesn't act until problems occur. And they don't create long-term solutions for those new problems.
The difference between proactive and reactive recruiting is the difference between winning and losing.
Plain and simple.
Here are some proactive recruiting methods I recommend (the first few are foundational and then I get into many tactics). I include an actionable "Proactive Recruiting Tip" at the end of each technique.
Enjoy!
1. It Starts with Having a Recruiting Goal
A proactive hiring strategy starts with a goal. You need at least one goal to help drive yourself or team.
This could be as simple as "grow hires by 20% by XYZ date" or make 50% of hires be women this quarter.
Many personal development nerds like me also write the goal in the affirmative:
"I have 48 new hires by December 31st."
What should your goal's time period be? I find that 6 months is best. It's long enough to be able to make an impact yet not too long that it seems too distant. But pick the time period that works best for you.
One or 2 goals is ideal but don't have any more — you'll just lose track. The purpose of your goals is to give you general direction.
Proactive Recruiting Tip: Confirm your one or 2 recruiting goals or (if you don't have any) create one or 2 new ones. Try a 6-month period for your goals. And consider writing your goal(s) down in your journal every day (it will imprint the goal on your mind — a proven tactic to reinforce execution of your goal!).
2. Create "Lead Measures" to Support that Goal
The thing you want to measure every day is not your goal.
What?
The more important thing to look at every day is what 4DX (the 4 Disciplines of Execution by Stephen Covey) calls a "Lead Measure". A lead measure is an indicator of where you are on reaching your goal.
For instance, let's say your goal is to have 48 new hires by Dec. 31st and that's 20% higher than the 40 hires you made in the previous period.
Your lead measures might be:
Increase outbound team calls from 1,000 (during the last 6 months) to 1,200 (a 20% increase) by 6 months from now.
Increase outbound emails from 5,000 in the last 6 months to 6,000 by [6 months from now].
The key is that your lead measure is controllable by you and your team.
And it should always be written in the format
"Get something from X to Y by [date].
Proactive Recruiting Tip: Create at least 2 or 3 lead measures that you can control. If you're having a hard time crafing a lead measure, think of this way: what could you do that would make it inevitable that you reach your goal?
Try tracking your lead measures weekly in a meeting with your team. Show your team your lead measures on a scoreboard (e.g. a spreadsheet that tracks your lead measure #s). You'll feel more in control whether you nail them or don't.
Remember: You're focusing on achieving your lead measure number…meeting your goal will follow.
3. Have a Recruiting Methodology (even if you make up your own!)
4DX (mentioned above) is a methodology I use for getting things done.
If you want to be a proactive recruiting leader, you're going to want you and your team to tap into at least one methodology.
That way, you have a framework/plant to figure out how to nail your goals and lead measures.
For proactive hiring, I use Topgrading.
That gives me a nice formula that includes looking at candidates' longevity and previous managers' reviews.
You might try Performance-Based Hiring from the Lou Adler Group.
If you don't have a specific recruiting methodology, try a style like:
"Ask for forgiveness, not permission."
A TA leader friend of mine has a simple methodology:
"Done is better than perfect."
Proactive Recruiting Tip: Try just one new methodology. One will very likely be better than none.
You can even use Proactive Recruiting itself as your recruiting methodology — that's a fine choice!
4. Know What Your "Tech Stack" Is
Your recruiting team needs at least a basic tech stack.
If you don't have one, check out My Candid Chat with Tim Sackett About His "Talent Acquisition Stack".
For a TA leader, your tech stack could be at least one solution in the following categories that Tim lists:
ATS — This is to "track" candidates
Recruitment marketing — This is to "attract" candidates
Operations — Think of this as everything else. It might include data, analytics, interviewing technology, etc.
For an individual recruiter, your tech stack might be as simple as your:
ATS
CRM
Job Boards
Sourcing Tools
Proactive Recruiting Tip: Identify your stack and start to talk about it as "my stack". Look at your stack versus your goals and lead measures and decide what's missing.
5. A CRM
Recruiters are salespeople selling job opportunities.
If you don't have some form of CRM for managing your pipeline (even if it's Salesforce or just spreadsheets), then it's going to be very difficult to be a proactive recruiter.
Proactive Recruiting Tip: Try using a spreadsheet at first. If you already use a spreadsheet, try a basic CRM (there are plenty of cheap ones and here are 8 open source and free CRMs.
6. Switch to a New ATS
If you are unhappy with your ATS, push for a new one that allows you to be more proactive. For instance, there are plenty of new ATS's like Greenhouse, Lever and SmartRecruiters that have open APIs that let you build new free recruiting tools. That open API would let developers (whether your own or a software partner like Ongig) create proactive recruiting features customized for you!
Proactive Recruiting Tip: Check out The Top 100 Applicant Tracking Systems in 2018 — it's a free report Nick Misa and I put together and shows you who's trending up in ATS marketshare. I know that switching ATS's is a big deal. As a first step, how about you go ahead and ask your ATS if they have an open API or when they will have one.
7. Single Click Apply
If you have an ATS that requires multiple clicks (perhaps registration) to apply, you'll lose the best candidates.
So you need a workaround.
Proactive Recruiting Tip: Ask your ATS how you would customize a single click apply process through some custom integration with your ATS. If they don't have a good answer, ask them if they have an open API that you (or a recruiting software partner) could use.
You could also try capturing candidates on a Talent Community capture page so that they don't have to enter your application process.
For instance, Ongig lets you capture any candidate through a Social Sign-In via LinkedIn or Facebook. You could then close those candidates directly!
8. Show Your Recruiters' Contact Info
One proactive recruiting move is to volunteer your recruiters' contact info. This lets candidates research you and your recruiters.
We've written about Microsoft and Geico doing this. A proactive recruitment guru friend of mine in Chester, England is about to get her employer client to list the name, phone number, email address and picture of every sing recruiter they have!
Proactive Recruiting Tip: List your recruiters on your careers home page (or at least link off to a new page that has your recruiters' basic contact info). SmartRecruiters lets you show the name and picture of the recruiter on each job description.
Ongig lets you show the name, pic and LinkedIn link of each recruiter on every job description.
9. Have a Centralized Database of Job Descriptions
You should be able to easily create, find and edit job descriptions.
This can help cut down the speed from req-to-first candidate!
Proactive Recruiting Tip: I recommend using a Job Description Management Software solution — you could ask your development team to build one or there are inexpensive solutions out there (just Google "Job Description Management Software").
10. Update Your EEO/Diversity Statements
Is your EEO/diversity statement up to date? Is it aligned with the needs of candidates to feel you are inclusive.
Don't let your Legal team dictate what you say. Give them a couple of options to approve that meet YOUR recruiting needs.
Proactive Recruiting Tip: Check out the 10+ Best EEO Statements for inspiration.
11. Start a Job Description Rewriting Initiative
Are your job descriptions old and outdated?
Are they inwardly-focused and not centered on the candidate?
You might consider rewriting the most important of them or even all of them.
Proactive Recruiting Tip: See if you have some people in-house who have copywriting experience. If you don't, check out The 8 Stakeholders in a Job Description Rewriting Project and the 12 or so bullets to focus on from Job Description Writing.
12. Do an SEO Audit of your Job Pages
You already know that search engine optimization is key.
I've seen clients' traffic from Google go up 40% overnight once we SEO-optimize all of their job pages.
Proactive Recruiting Tip: You don't need to hire out to do this — check out our free SEO Recruitment page or read the terrific piece that my teammate Nick wrote on How to Get Your Job Postings to Rank Higher on Google.
13. Audit all of Your Job Pages for Mobile-Optimization
You also know how important it is to have mobile-optimized job pages. Not only is mobile-friendly pages good for the candidate but Google also rewards you with more SEO traffic if your pages are mobile-optimized.
Proactive Recruiting Tip: Try running your career/job pages through Google's free Mobile Optimization Test and see how you score. If you ever need to get some extra budget for mobile-optimization, and you got a "fail" on the Google test, don't fret. Show the failed results to leadership. Would your CEO and head of talent really stand for a candidate to see your company portrayed in such a failed manner!?
14. Try Replacing Agency Hires with a Custom Video + Social Ad
You never want to depend on 3rd party staffing agencies/search firms to fill all of your important jobs.
That could cost you $10K to $50K per placement!
Proactive Recruiting Tip: Take your hardest-to-fill positions and try the following. Create a video about the job (if you don't have one, I'll get one done for you for $800). Then try a test of buying $500 worth of targeted social media ads on Facebook, Instagram, YouTube and LinkedIn — the video you made will be the key media asset of the ad.
If you want me to do this whole thing for you, check out Custom Recruiting Videos. We can get the video done for you within 5 days and we'll do the 30-day targeted ad too.
The all-in investment: $2K (USD). Isn't that worth a test as a replacement for a $30K staffing/search fee!?
15. Create a New Work from Home Jobs Page
If you have virtual or work from home jobs, you should flaunt it. Many of the best candidates would LOVE to work from home.
Proactive Recruiting Tip: Create a new landing page on your career site that links to all of your work from home jobs. This can be relatively easy. You could hashtag (e.g.g #Work from Home) each of the work from home jobs you post in your ATS. Any good developer will be able to take all of those jobs and create a new page that updates every time there is a new work from home job.
16. Have an Intern Microsite Landing Page
If you hire interns, you will benefit from having an Intern page that lists the jobs they can fill or the program they can enter.
Proactive Recruiting Tip: Just like the Work from Home page tip above, you could hash tag the job descriptions that interns could apply for. If you don't have intern-specific jobs then at least make it easy for them to input their resume through a talent community capture form.
17. Ask Your Agencies How They Are Being Proactive
If you are working with a recruitment ad agency, they should have a proactive recruiting strategy.
Proactive Recruiting Tip: Ask your agency what proactive recruiting solutions they offer. If they don't have a clear answer, fire them. You can do better.
18. Set Up an Email Job Alert
If you don't have an email job alert system, it's not too late to start!
The beauty of an email job alert is that candidates will sign up for them and you can automatically send relevant jobs to them. You get to recruit while you sleep!
Proactive Recruiting Tip: Ask your ATS if they have this as a feature. If they don't, consider adding a recruitment marketing platform (any good one will have email job alerts built in).
19. Resumé to Job Description Matching
You might be sitting on a bunch of old resumes.
What if you could match those to your current job descriptions. Some people call this CV parsing or CV/Job matching.
Proactive Recruiting Tip: Try searching the Web for phrases like Resume/Job Description, CV Parsing, CV/Job Matching. One major client of mine is looking closely at TextKernel. Ongig is considering adding this feature.
20. Add "Recommended Jobs" to Your Job Descriptions
Only 11% of candidates apply to a job when they visit a job description.
For the other 89%, you might try offering up other "Recommended Jobs".
Proactive Recruiting Tip: Ask your ATS if they do this. If they don't, ask your recruitment marketing partner if you have one (any good one should have this). Ongig now offers an A.I.-based Recommended Jobs for free as part of our Branded Candidate Experience solution. It gets smarter with every click.
21. Review the # of Applications and ROI Coming From Your Job Boards and All Other Sources
Do you know how many unique page views and applications each job board is sending you? Do you know how many of those are free versus paid?
Do you know how many applications your career site is sending you? How about Google? My best clients see 2% of their applications coming from Google (however, I see other employers getting .1% of applications from Google!).
Proactive Recruiting Tip: Any good ATS will show you "source-tracking" of all your job page traffic. If they don't, you should demand that your ATS work with your internal dev team to make it happen. If they resist, try a recruitment marketing solution.
22. Put Stickier Content on Your Job Descriptions
You want candidates to spend as much time as possible considering your opportunity. One way to do this is to make your JDs sticker.
Proactive Recruiting Tip: Try adding any of the following:
Video
Pictures
Name of recruiter and link to their Web profile
Map of your location
Names of nearby restaurants, gyms, locations, etc.
LinkedIn Widget (the one that shows how the candidate is connected to your company!)
Recommended Jobs
Glassdoor ratings and reviews
Employer of Choice awards
Proactive Recruiting Tip: You could ask your internal developers to help you add sticky content features to your JDs. You might wonder if Ongig provides sticky job description content through our software. 🙂 Yes we do! We offer the above and much more.
The recruiting agency TMP also provides some terrific sticky content on their advanced job descriptions via their Talent Brew product.
What Proactive Recruitment Techniques Are Working For You?
If you try one of the above tips or have others I left out, please comment below. I'd love to hear what's working for you (or even what doesn't).