Recruiting automation is getting more popular, and with good reason. Recruitment is necessary, but it costs you time (and money).
Why does recruitment take so long? In short, numbers. You might attract loads of applicants, but many of them might not be the right fit for your team. Either way, you have to review their applications.
This is where recruiting automation software saves you time and money by freeing up HR staff from comparing, filtering, and shortlisting candidates.
In this blog, you'll find 6 tips for recruiting automation, and a list of recruiting automation software picks to help you choose the right tool for your biz.
What does recruiting automation software do for you?
Recruiting automation software does everything from removing unconscious bias, and ensuring inclusive recruitment to carrying out background checks on candidates, and scheduling interviews.
There are all-in-one recruiting automation tools that offer AI solutions for the entire recruitment process, as well as a range of individual recruiting automation tools that automate the various stages, such as sourcing, screening, and assessing candidates.
These stages can be time-consuming and repetitive. However, AI recruiting automation software can assess thousands of candidates simultaneously. This is invaluable, particularly at the initial whittling down part of the process. This leaves recruiters free to interview and appraise candidates and their soft skills. The software can also help keep track of the recruitment journey, facilitating remote team collaboration so that the whole HR team is kept up to speed.
Let's look at the best recruiting automation software tools by function.
1. Appealing to Applicants
Recruiting automation tools appeal to applicants in 2 forms, job ads, and social media.
Job Ads
Reaching the right candidates is often a challenge. But recruitment automation software can help with digital advertising, which targets the right people (via the internet and social media). There are even automated solutions to stay on track with advertising budgets.
Some of this software is available to embed in your company website as a job search button. This has become a standard function on company websites, but updating this recruiting automation software to a more advanced and intuitive version can help your company attract more candidates.
An appealing and clear job description is crucial in pulling in candidates. Recruitment software with a text analyzing function can make job ads shine, ensuring your job descriptions aren't unwieldy or off-putting.
A company's brand image is an important part of attracting candidates. Recruiting automation tools can facilitate job listings that paint a picture of what the company offers, using personal stories from current staff and even drawing on information from customer analytics.
Software targets candidates through data-driven ads that monitor impressions (and clicks) and control them with click and apply capping features, ensuring that stats reflect genuine engagement. Some tools also have a dashboard where candidate analytics are shown.
Social Media
Most candidates are active on social media, so it makes sense to find them in this space, and recruiters are increasingly reaching them this way.
Recruiting automation software can schedule and launch campaigns and posts, selecting optimum times of the day to reach the maximum audience in their free time. Some types of software also offer the facility to scan existing employees' social media connections in search of potential candidates.
2. Resume Screening
On a basic level, most automated recruitment software will harvest information from a candidate's resume, such as their email, address, qualifications, etc., to populate a database. But they will also add to this database as the recruitment journey progresses, so that interview notes, assessment scores, and interaction history are held in one place.
With many HR teams operating on a hybrid working pattern, having a go-to virtual space where all these details are available is a real advantage.
Some packages are sophisticated enough to find candidates based on their potential and softer skills rather than rigid keywords related to areas such as qualifications. Recruiting automation tools like this address the concern of many recruiters, which is that software will miss great candidates by being too inflexible when it comes to how candidates have described themselves in their resume or on an application form.
3. Background Checks
Background checks are necessary but, again very time-consuming part of recruitment. Recruiting automation can take on the heavy lifting with a thoroughness that is reassuring to companies.
Some recruiting automation tools identify job-relevant behavior in candidates based on their publicly visible online activity. It can highlight potentially problematic characteristics and give feedback to recruiters. Red flag areas might include anti-social behavior, racism or other forms of discriminatory language or activity, indiscretion about former employers, signs of dishonesty, or involvement in anything illegal.
It's also essential for employers to know that a candidate is who they say they are. Digital identities are easy to create, and checking facts about a person must be done carefully.
Gathering this information is a time-consuming form of detective work that is nonetheless incredibly important. Hiring managers cannot risk recruiting candidates without thorough background checks. A real advantage is having software that can perform this task, gather the information, and present it to the HR team in a clear and user-friendly form.
4. Interview Scheduling
Recruiting automation software that schedules interviews is a workflow management tool. It ensures the recruitment team isn't overloaded or double booked and saves the team from having to compare their calendars to book each interview.
Recruiting automation tools that handle scheduling are usually compatible with all popular calendars. The hiring team can simply allow access to their schedules, and the software will do the rest. This avoids back-and-forth emails and endless schedule clashes.
If a company takes on one automated recruitment tool and no other, it would be wise to make it this one. The time-saving and stress-preventing aspects are a real advantage.
This type of recruiting automation software also gives a much better candidate experience, giving candidates a choice of interview slots, sending instant confirmation of the interview, any preparation needed, and maps or video call links. Some also offer candidates an easy way to reschedule.
5. Applicant Tracking
Applicant tracking systems, also known as ATS, are a popular and common type of automated recruitment tool.
The software can track a candidate's journey from first clicking on a job ad to onboarding. The information is presented in an easily accessible form available to the whole hiring team. These tools are part of an omnichannel approach to the hiring process in that the information is accessible to the team via various entry points.
The sheer volume of candidates can mean that quickly keeping track of each one's progress becomes onerous. The fear of losing track of a great candidate is very real for recruiters. Tracking tools can take away that stress and keep the team organized.
6. Chatbots
Communicating with candidates during the hiring process is sometimes done by phone, but often it's via email or a secure conference call.
Developments such as click-to-call, allowing communication via a simple click, have undoubtedly made contact between recruiters and candidates easier. Still, alongside this, there is the rise of the chatbot.
Chatbots aren't always suitable. Some complex or personalized communications can't be easily conducted via a bot. Still, so much contact during the hiring process is functional and similar for every candidate. For this type of communication, chatbots are an incredibly time-efficient and easy way to keep the lines of communication open and running smoothly.
Chatbots are essentially virtual recruitment assistants. They can help in screening candidates, asking questions, and determining how suitable, an individual is for a role.
Chatbots can also give a much better experience for applicants, answering questions immediately and providing chunks of information. The best chatbots are highly adaptable to a company's style and needs. Messages can be personalized, easily updated, as well as monitored.
The Right Choice for Recruiting Automation
The best recruiting automation software for your organization will depend on the size of your company, the challenges, and needs of your recruitment team, and to a large extent, the type of role you are trying to fill.
If a role is largely technical and candidates who have a particular set of qualifications or skills are needed, for example, if you're looking for someone who can develop cloud-based payroll software, recruiting automation tools can really come into their own; as the initial stages will be largely a case of weeding out candidates who don't have the background you're looking for.
If a role relies on soft skills, personal qualities, and experience that's hard to match to a checklist, the best recruiting automation software can help in other ways. As we've seen, it can reach out to the right candidates through job adverts, job description templates, and social recruiting, and it can keep candidates in the loop via chatbots and tracking.
No matter their size, all companies have one basic concern regarding recruitment: Getting the right candidate as quickly as possible. The best recruitment automation tools can help any company achieve this goal.
6 Recruiting Automation Software Tools Available Now
Here are my top picks for recruiting automation, covering all the categories above:
Why I wrote this?
If you need help making your recruitment process as efficient as possible, saving time and money, and finding the right candidates for your job vacancies, check out Ongig's software for job descriptions.
This is a guest post from Grace Lau. Grace is the Director of Growth Content at Dialpad, an AI-powered cloud communication platform for better and easier team collaboration. She has over 10 years of experience in content writing and strategy. Currently, she is responsible for leading branded and editorial content strategies, partnering with SEO and Ops teams to build and nurture content. Grace has written for domains such as Tapfiliate and UpDraftPlus. Here is her LinkedIn.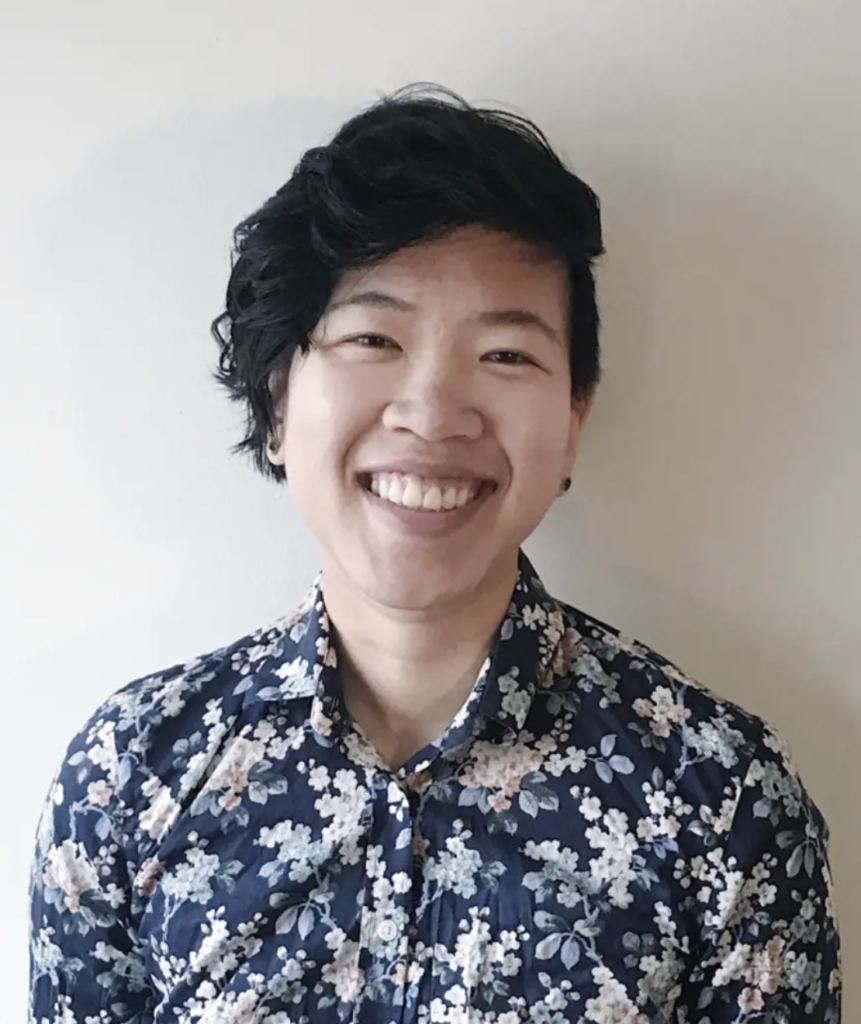 Shout-Outs:
Feature Image (by Mohamed Hassan from Pixabay)