If your business includes retail locations (hotel, restaurant, store, etc.) then you should include pictures of your locations on your job descriptions. Giving an inside look at your specific location/store promoted on the job description helps increase your apply rate from quality hires.
I'm not talking about just default pictures of a random location, but the actual location that candidates will be applying to.
Ongig has looked at many job descriptions and could find a couple of employers who provide pictures of that specific location. Below is one example: HHM (another example is Hilton).
HHM gives you 12 pictures of Nu Hotel's Brooklyn location in two different areas of the job description (top and bottom).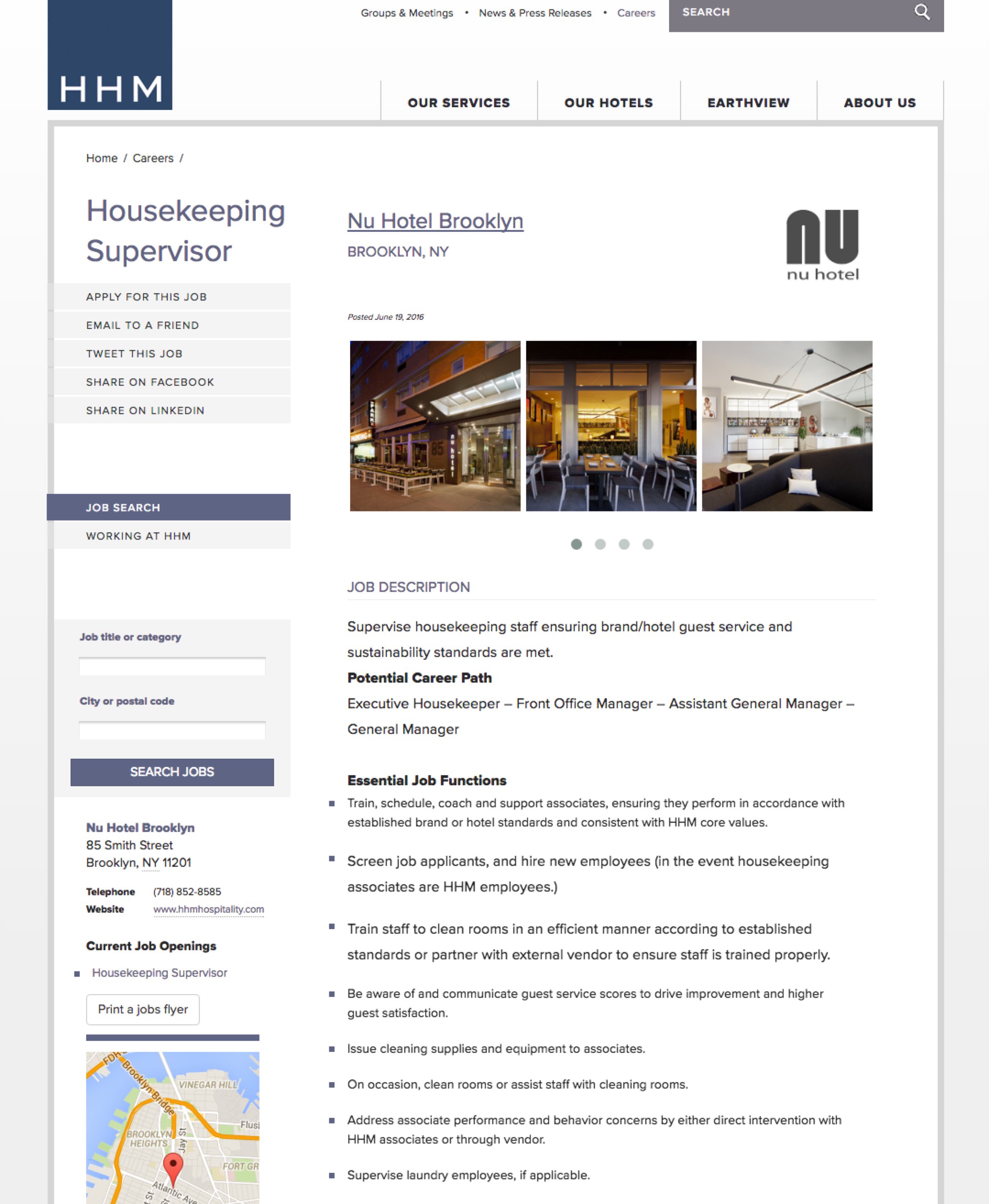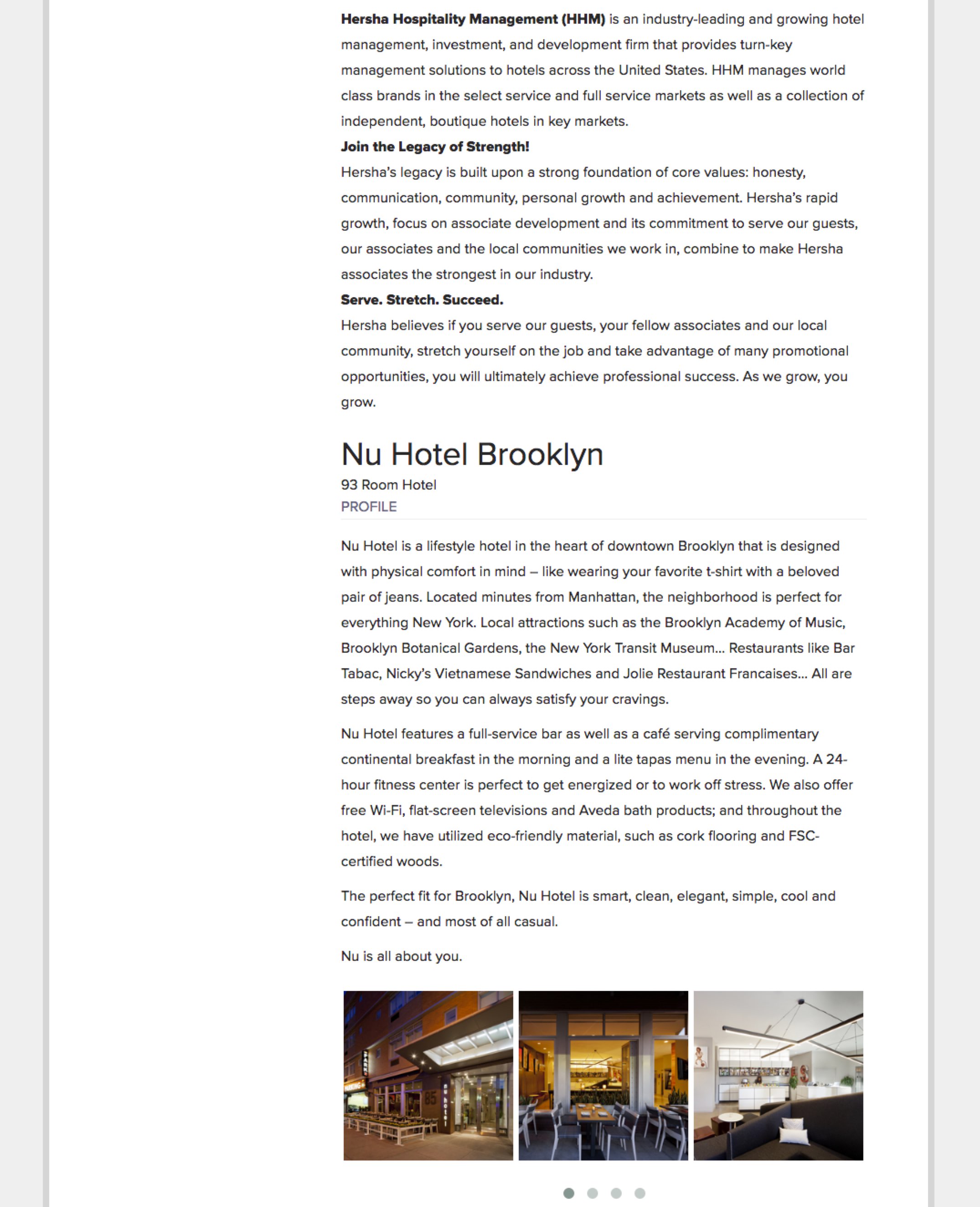 HHM also includes a map of each location which is another nice touch of relevant content for the candidate to help picture themselves in your job!
For tips on writing job descriptions, check out How to Write a Job Description — Best Practices & Examples.