Position description and job description are often interchangeable, but they are not technically the same. So what's the difference? In this post, I cover:
Let's dive in.
What is a position description?
A position description (PD) is a detailed document outlining a role's primary duties, responsibilities, and requirements. A position description might also include supervisory relationships (e.g., who the role reports to or manages) and the percentage of time spent on each activity.
So, what is the purpose of a position description?
Most position descriptions are used internally, by the compensation team, for example. Or hiring managers might pull from a position description library as a starting point to create external job postings. Other companies post full "position descriptions" on Indeed or other job boards.
Position description vs job description
A common position description synonym is "job description" or "JD." But they are slightly different, depending on the company, organization, or location you work in. Here are some of their differences:
| Position Description | Job Description |
| --- | --- |
| a detailed list of functions and duties | a more generic list of job functions and duties |
| mostly used as an internal or private HR Document | sometimes used externally for public job postings |
| has employee/manager signatures for internal reviews | doesn't always have an internal signatures section |
| includes % of time spent on duties | list duties but usually not % of time spent on them |
| outlines KPIs & measures of success | KPIs are not usually listed in external JDs |
| lists detailed work schedule (shifts/days) | might list "shift work" but not specific days |
| includes FLSA, job level, req ID & other compensation details | includes salary range only |
| outlines tools and equipment needed for the role | tools and equipment are not commonly outlined |
Some industries like government and education use "position description" instead of "job description." Some use both. For example, MIT Human Resources say this on how to create a position description:
"Please reference the jobs in the job catalog as the foundation for creating position descriptions for Administrative, SRS Administrative and Support Staff jobs. Additionally, over time, as you review/revise existing position descriptions, please ensure alignment with job descriptions in the job catalog."
Other companies use job description vs position description terminology more loosely. McDonald's, for example, uses both as section headers in their job postings.
How to create a position description
To create a PD, you might start with a position description template. I found 5 examples to help get you started: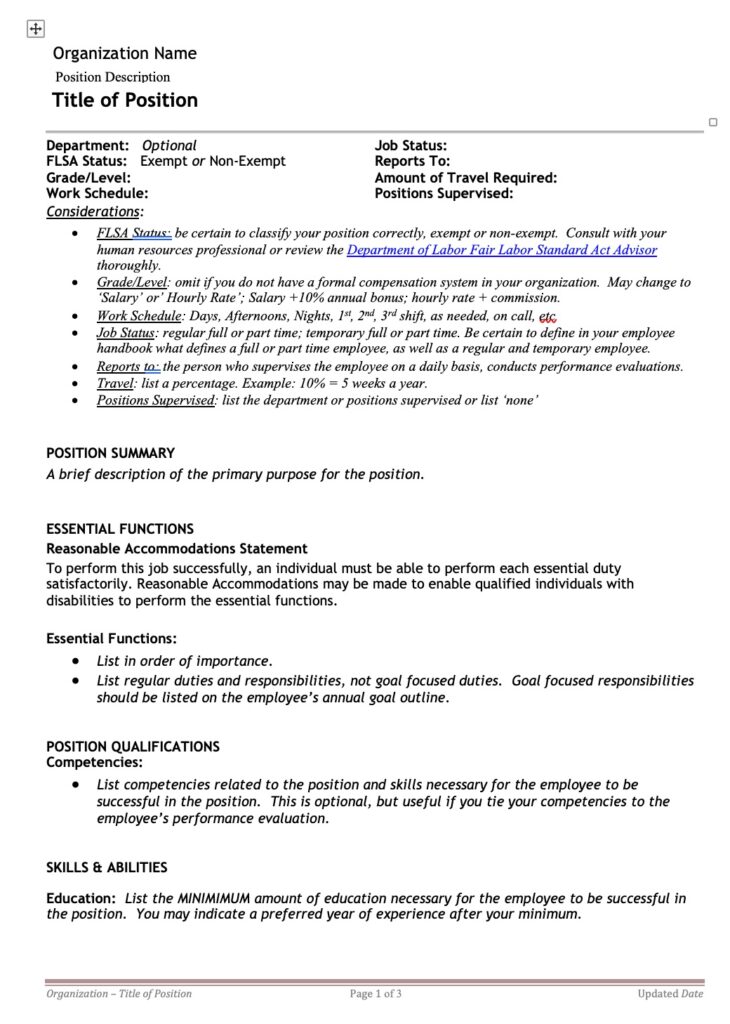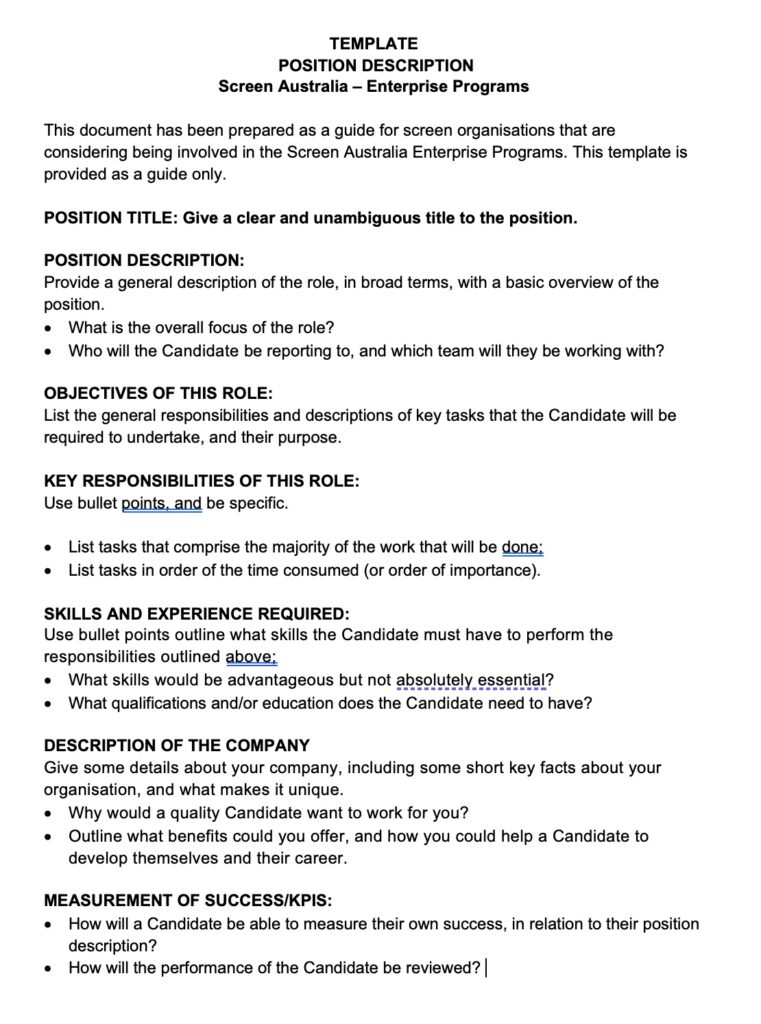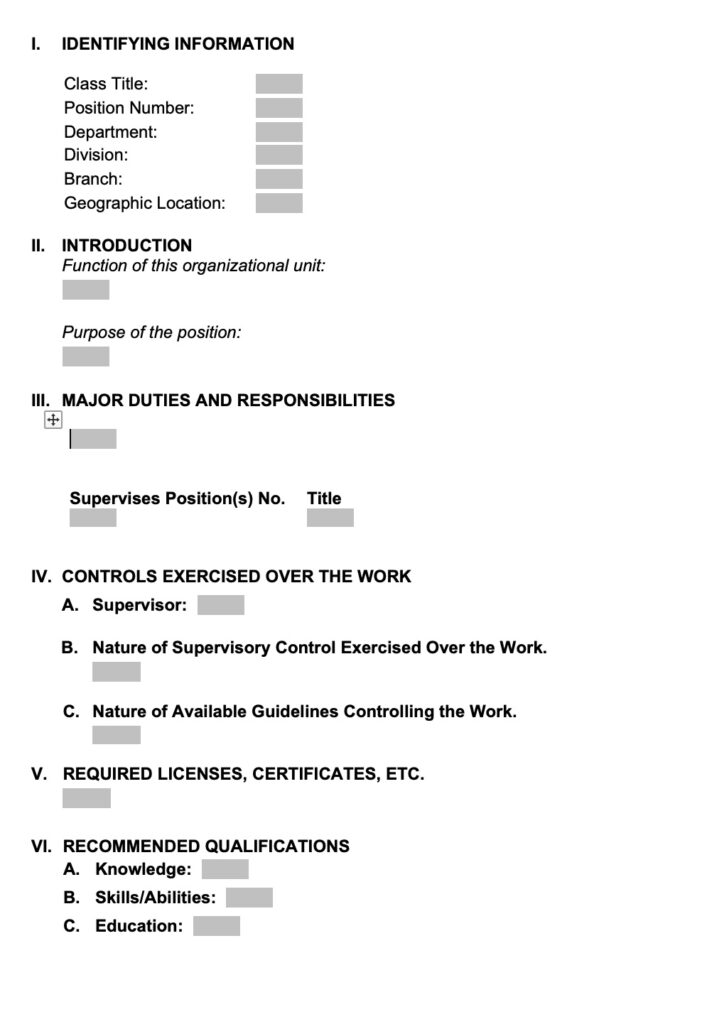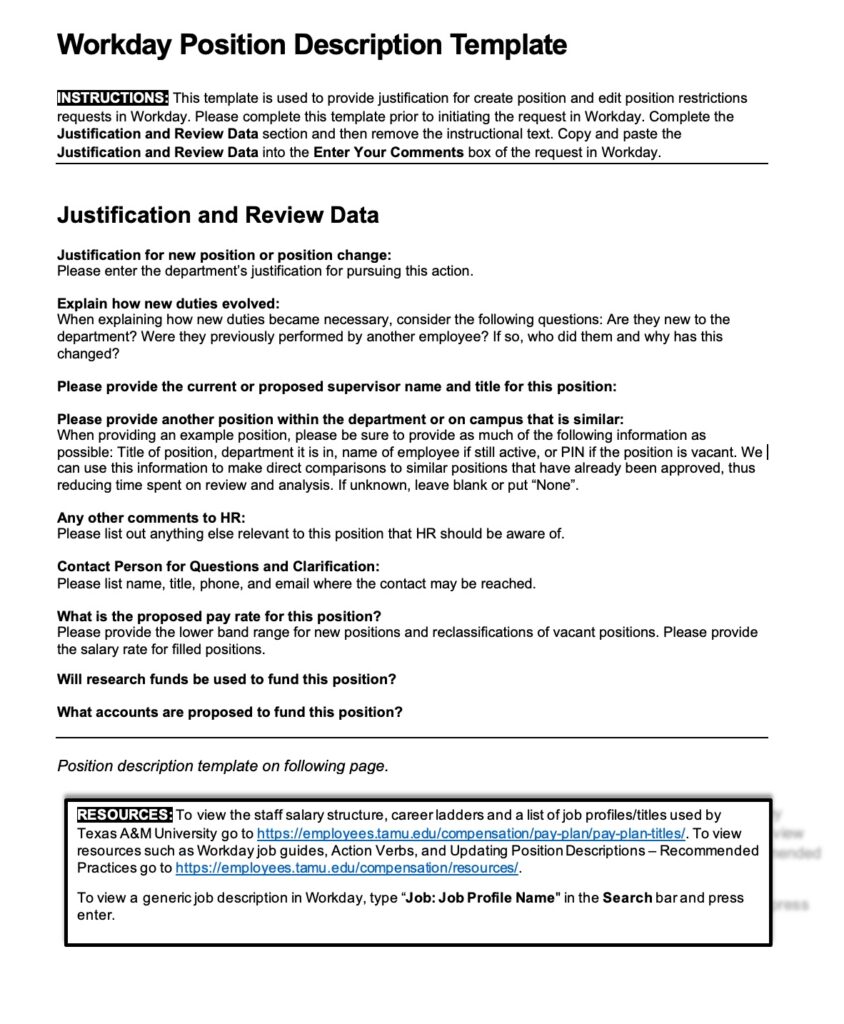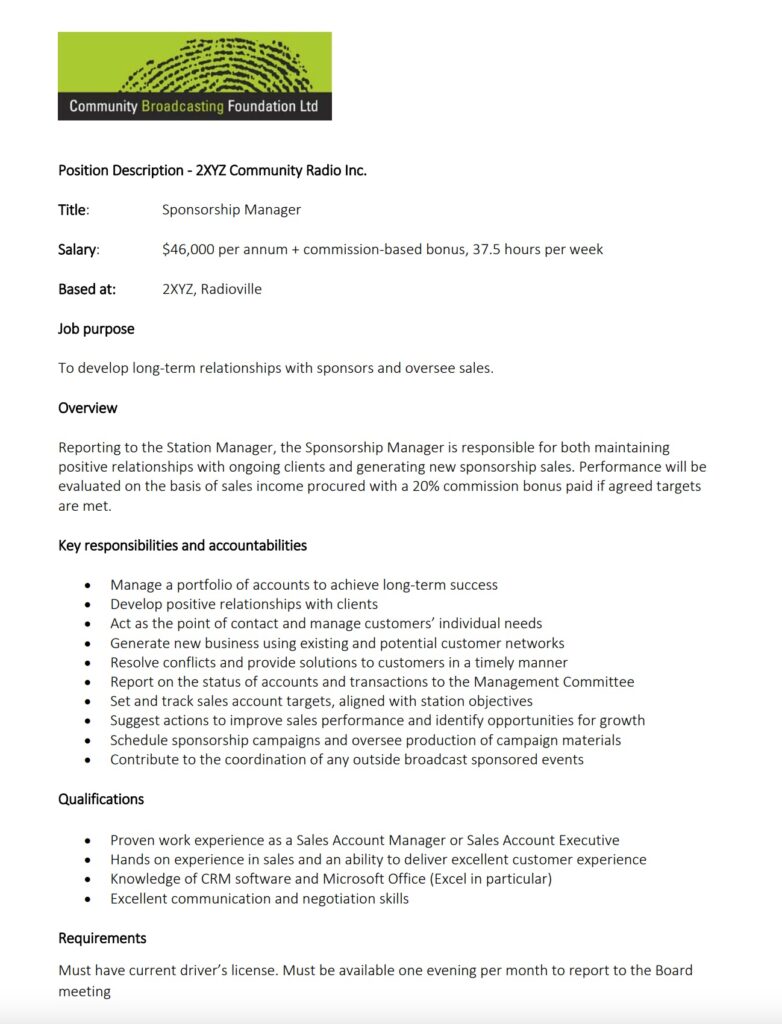 If you read all 5 above, you'll notice they vary but have similarities too. Below is a standard position description format you can use that might help too.
What is included in a complete position description?
When writing a position description, here are sections to include:
Position Title
Here you choose a title that fits the duties of the role. Some companies use internal and external titles. So the job title you use on a PD might be different from the job posting title for this role (e.g., Engineering Manager IV -Information Technology — internal vs. Engineering Manager — external).
Position Information
This section lists things like requisition ID, position number, location, department, and division.
Position Objective
Here you:
summarize the scope of a role
list a few key responsibilities
describe how the position supports or links to your mission
Essential Functions
The essential functions section outlines action statements of key work activities. Here you can include the % of time spent on each. For example:
Provide recruitment consultation (5%)
Implement recruitment plans (10%)
Screen applicants (5)
Recommend HR software (5%)
Non-Essential Functions
Here you can list other duties that might take up less time or are not required — e.g., "attend trainings (2%)" or "perform other duties as assigned (2%)".
Contacts
This section lists who the candidate will meet with or talk to, how often, and why. For example:
"Senior Management: Moderate contact with department heads for budget planning."
Supervisory Responsibility
Here you can list direct reports to the role and how they will interact (e.g., hire, fire, transfer, promote, reward, and discipline.) You might also list who (which level) the position reports to.
Qualifications
The qualifications section is where you list the basic experience and education level required for the position.
Required Skills
Here you detail measurable skills and abilities that are required for success in the role. For example:
Knowledge of Google Suite
Excellent communication skills
Ability to establish priorities
Solid time management skills
Working Conditions
In this section, list things like:
physical demands (e.g., working outside in extreme weather conditions)
essential physical requirements (e.g., the ability to move objects or input data)
overtime requirements (e.g., night and weekend shifts)
travel demands (e.g., % of travel needed for role)
Signatures
This section is for signatures from both the employee and hiring manager (after writing a position description and reviewing it).
WHY I WROTE THIS?
Ongig's mission is to help you create less boring and bias-free job descriptions or position descriptions…if that's what you call them! Check out our Text Analyzer software if you'd like to learn more.
Shout-outs:
What is a position description? (OPM.gov)
Job and Position Descriptions (MIT HR)
Writing a Job Description (Case Western Reserve University HR)