Are you shopping for job description text analysis software? Some recruiting leaders want this augmented writing tool because of the ROI they enable on hiring quality/diverse applicants (e.g. one client boosted their applicant to phone screen conversion from 5% to 17%; another saw a 4X increase in diversity and inclusion hiring).
If you are looking, here are 8 things you want to make sure your text analysis software provides:
1) Importing Job Descriptions
First, you need to get your jobs into the software.
Your job description text analysis software should be flexible in where it takes jobs in from, such as:
Your ATS
An XML/JSON feed
FTP
Dropbox
OneDrive
Recruitment Marketing Platforms (e.g. Ongig's Branded Candidate Experience, Talent Brew, Phenom People, etc.)
Manually from MS Word
2) Workflow of Job Analysis Software
Next, your text analyzer software must have user controls. Make sure it:
Supports up to 1,000's of users (see below — you want the option for 100% of your employees to at least view the job descriptions)
Has flexible user controls such as:

Viewer
Editor
Approver
Administrator

Handles large numbers of concurrent users
Provides the ability to save/bookmark job descriptions for later viewing
Provides a record of changes made to each job posting
Lets you revert back to an earlier version of the job posting

 

Supports major browsers (Chrome, Internet Explorer, Safari, Opera)
3) Gender Bias in Job Descriptions
Gender-neutral writing is one of the main benefits of job description software. Gender bias examples include obvious words like "salesman" as well as the less obvious ("aggressive" is known to attract men versus women while "empathetic" is known to attract women more than men).
This is often unconscious gender bias (i.e. intentions are good but you're inadvertently turning off some men or women) (see 7 Examples of Unconscious Bias in Job Descriptions).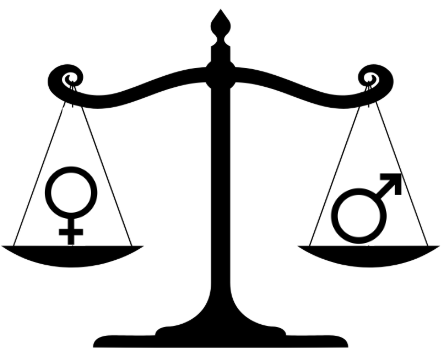 Your job description software should include:
A bias checker that sifts through all job description language and highlights gendered language (which words are attractive to men versus women)
Unbiased language  (e.g. if you don't see a highlight, you know you're in the clear)
4) A Bias Checker (Beyond Gender)
Some job description language is biased beyond gender. It might offend a candidate based on their race, disability, age or other difference.  I call these "exclusionary" words and phrases. As in, they exclude a certain group.
Examples of non-gender bias words/phrases we've found in job descriptions include:
"Master-slave" — Some dev ops/database engineer job descriptions use this to reference a database architecture ("primary/replica" is the better alternative)
"Digital Native" — You're better off specifying the skill (e.g. "familiarity with Instagram")
"Crippled" — You're better off going with "person with a disability
Check out A List of Offensive (Exclusionary) Words Used in Job Descriptions for more examples.
In a perfect world, your job descriptions contain 100% unbiased language. In a more realistic world, if you can make your job descriptions gender-neutral and eliminate "gotcha" words that exclude audiences, you'll be ahead of 99% of other employers.
5) Readability Score
Job description text analysis software should make your jobs more readable.
There are a few ways to measure readability in a job description:
Length of the job description
Length of sentences
Length of words
Use of complex words
Use of adverbs
A good job description tool has a built-in readability checker giving you "readability scores" (e.g. 0 to 100).
Another readability score to look for is the "Average Grade Level". See Why I Write my Job Postings at the 8th Grade Reading Level (or Lower!) for more on that.
6) Job Description Analysis Dashboard
Your text analyzer software should have a dashboard to show you aggregate scoring of your job descriptions.
It should include a top-level look at at least the following:
Total score
Gender bias score
Readability score
The job description analysis should filter it by city, state, country, department and recruiter.
You should also get a table of the individual jobs so that you can sort every job by such things as:
Total score
Gender bias score
Word Count
Average grade level
That way, you can quickly sort through and find where each job ranks.
7) Writing Job Descriptions Best Practices
Your text analyzer software needs to make recommendations for making job postings more attractive to such groups as:
Women
Men
People of multiple ethnicities
People with disabilities
It should also show spelling and grammar errors.
A good one (like Ongig's) will go deeper and give you tips on such things as the length of your job title.
The writing score for each job posting should be going up (in real-time) as you accept these recommendations.
8) Exporting Job Descriptions
Once you're done rewriting your job descriptions, you need to easily export them. Export options might include:
CSV (one or many JDs at a time)
Shared drives (e.g. Dropbox, OneDrive, etc.)
XML
An email account
Integration with applicant tracking systems and other HRIS systems need to be discussed on a case by case basis. Some ATS and HR systems will allow you tighter integrations than others.
Help Writing Job Descriptions
Ping me if you need help writing effective job descriptions. Improving your quality of writing can be easy (and even fun). Check out this Ongig Job Description Text Analyzer Software Page for a full list of our features and benefits. For tips on writing job descriptions, check out How to Write a Job Description — Best Practices & Examples.