If you've got any evergreen jobs (a job in which the position is always open), you might consider creating a special landing page for just that job.
For example, Sutherland Global constantly requires a regular flow of hires for 2 positions (customer support and sales people) in their call center in Rochester, NY (a tough market where unemployment is low) so they created a custom Sutherland Customer Careers landing page (see below).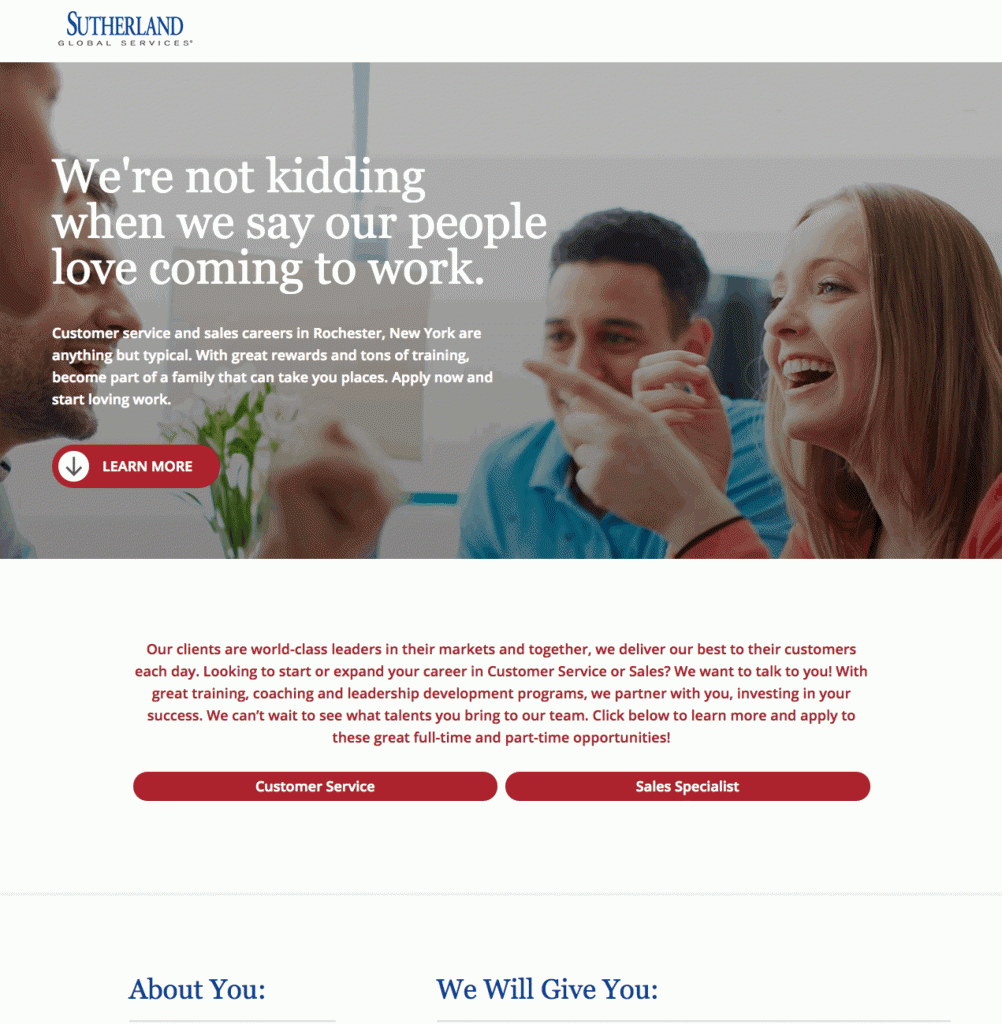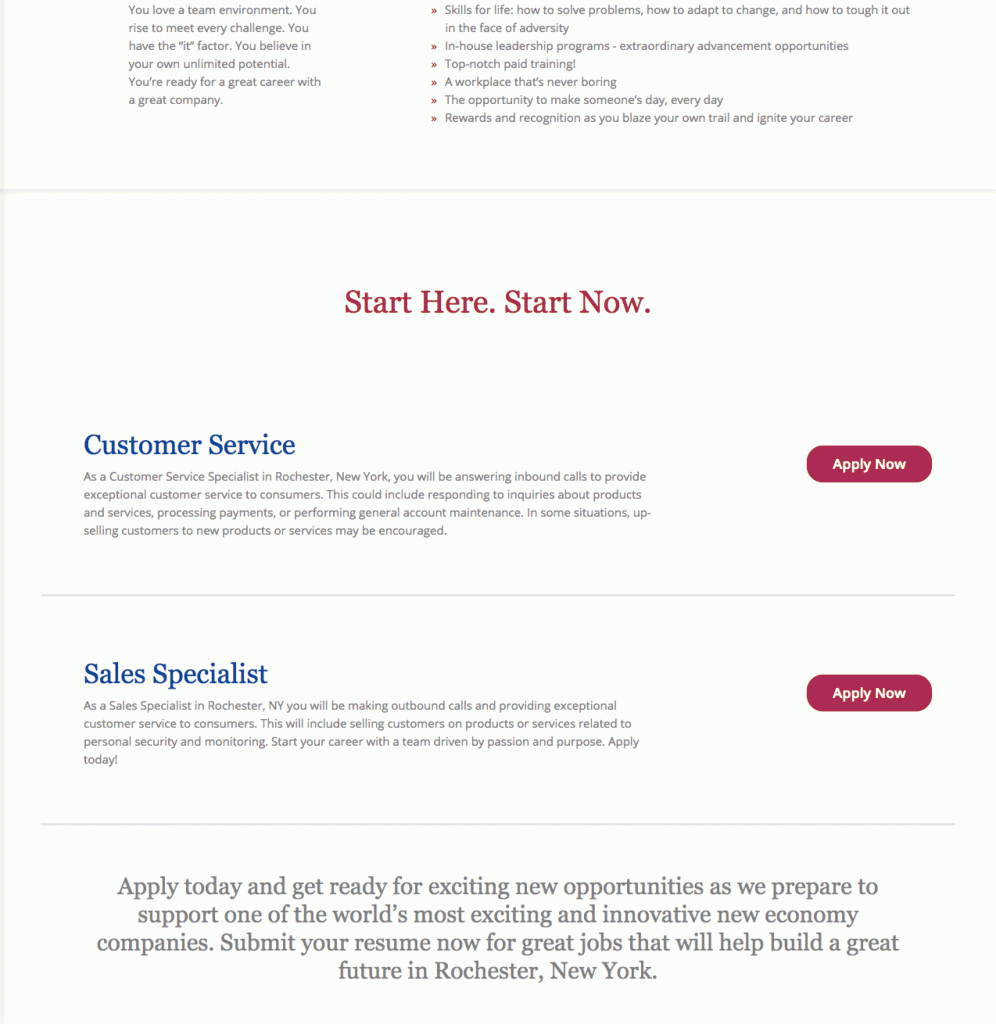 This evergreen landing page is somewhere between a fancy job description and a microsite. It even has its own URL:
https://www.SutherlandCustomerServiceCareers.com/join-us/
…which adds some legitimacy to the landing page (because candidates are typically landing on it from job boards); and helps a bit with SEO (search engine optimization) because some candidates search for "Customer Service".
Candidates clicking apply get taken to Sutherland's ATS for the position the clicked on: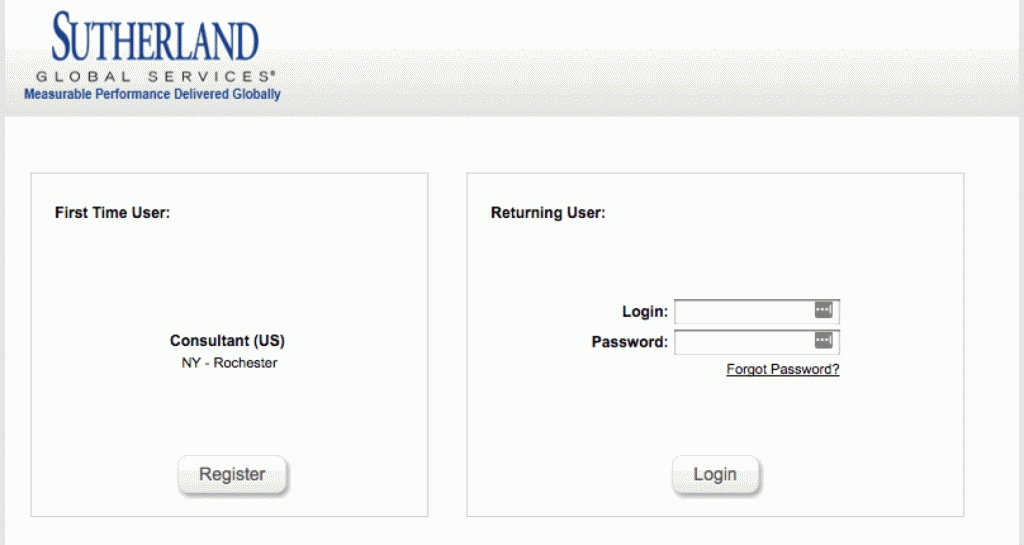 We found Sutherland's evergreen job landing page from an ad on Indeed (see below).
Bayard, the recruitment marketing agency, helped Sutherland nail this process and it looks like Sutherland can leverage the landing page for their other locations as well.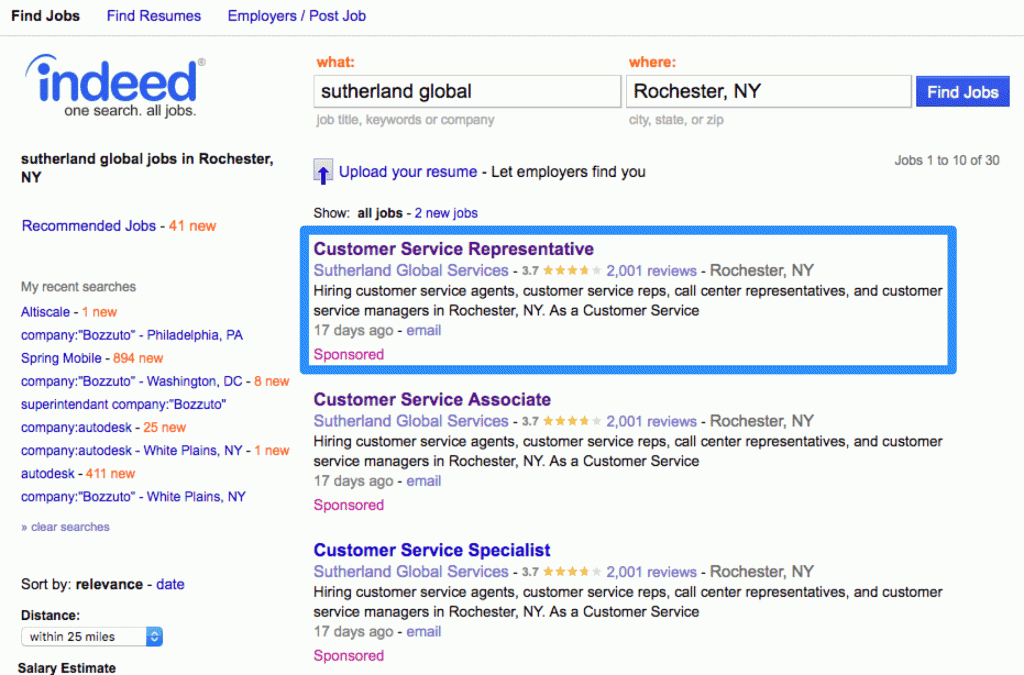 If you've got evergreen jobs, you'd be wise to invest more in them than you would for a less mission-critical role.
For tips on writing job descriptions, check out How to Write a Job Description — Best Practices & Examples.