There are hundreds of online JD templates in different formats. If you're still for using an Excel job description template, I found 2 useful (and downloadable) examples.
Before we dive in, let's touch on why Excel remains a mainstay in some companies.
Why create a job description template in Excel? (or not)
While leading enterprises are using cloud-based job description software like Ongig, many still rely on Excel (which has a healthy base of 750 million users). Excel is familiar. Excel also makes it easy to organize and save JDs to your computer (or a shared drive).
But, if you want to make your JD writing process more consistent, organized, and automated…you might want to move your Excel templates into a job description software like Ongig (more on this after the 2 template examples).
Ongig recently worked with a top 3 worldwide energy company and they still used Excel for their 1,700 job descriptions.
2 Examples of an Excel Job Description Template
If you are set on using Excel job description templates, these examples are an excellent place to start.
1. Free My Excel Job Description Template
If you need a simple Excel job description template, this one from My Excel Templates is great. It has the basics, and it's easy to customize.
Key sections like external posting URL, internal posting URL, and job code numbers are included. And there are rows for keeping track of who approves and modifies a JD: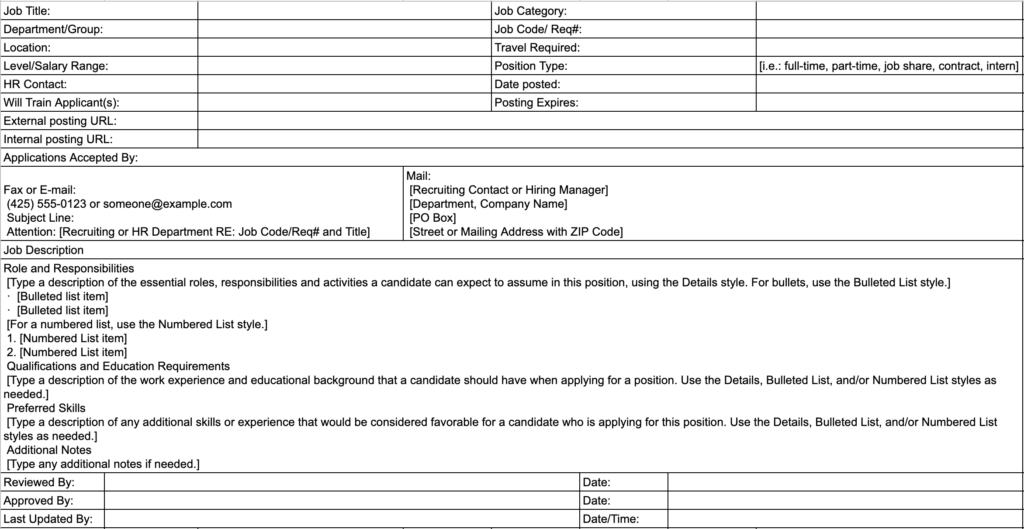 2. Free Smartsheet Excel Job Description Template
Here's another (more colorful) example. You can download Smartsheet's Excel job description template for free here.
Use the simple .xlsx file on your computer. Or join Smartsheets for a more comprehensive version. It includes knowledge requirements, behavioral competencies, technical competencies, leadership competencies, and more.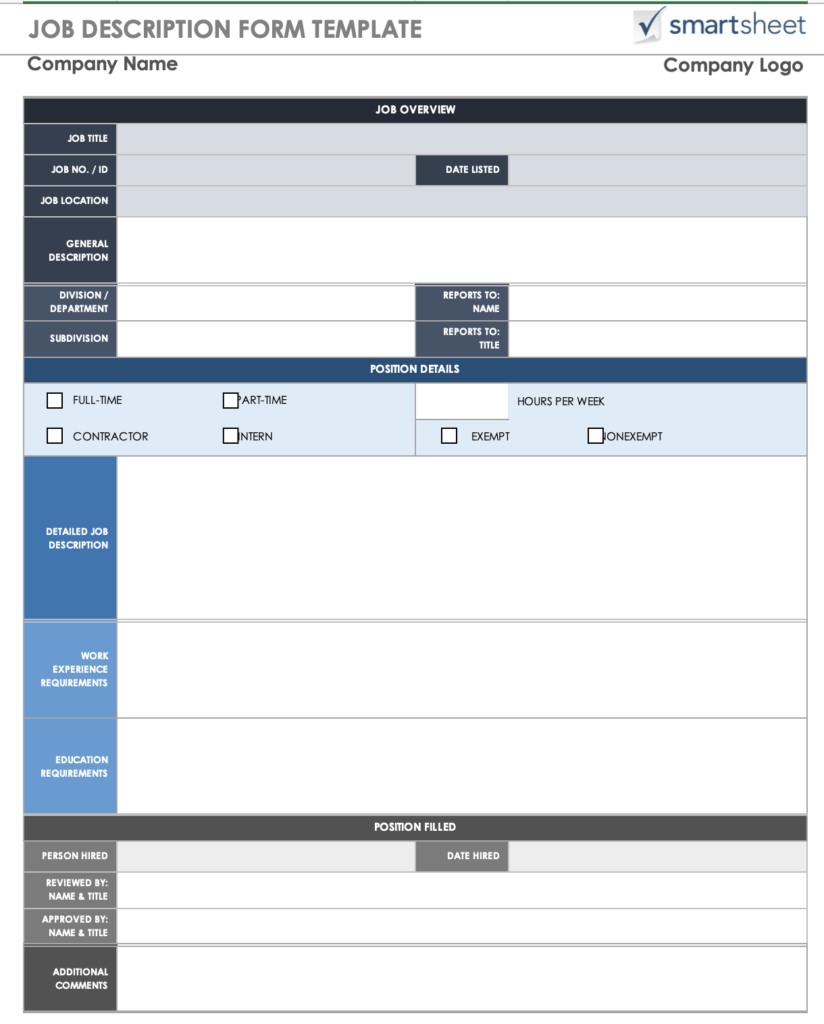 Move your Excel JD Templates to Ongig for Speed & Scale
These examples of an Excel job description template are easy to follow. But, you can use the same info to create cloud-based templates in Ongig. It only takes a few clicks to upload your Excel templates or JD spreadsheets into the software.
Then you can start creating reusable templates to save your team time (and keep your JDs consistent). The software helps you customize your JD templates by department, location, job family, req ID, etc.
Here's an example of a template library in Ongig:
You create the content (or load in your Excel JDs), and it's stored in the "Templates" tab. This way, your recruiters and hiring managers have easy access when it's time to open a new role: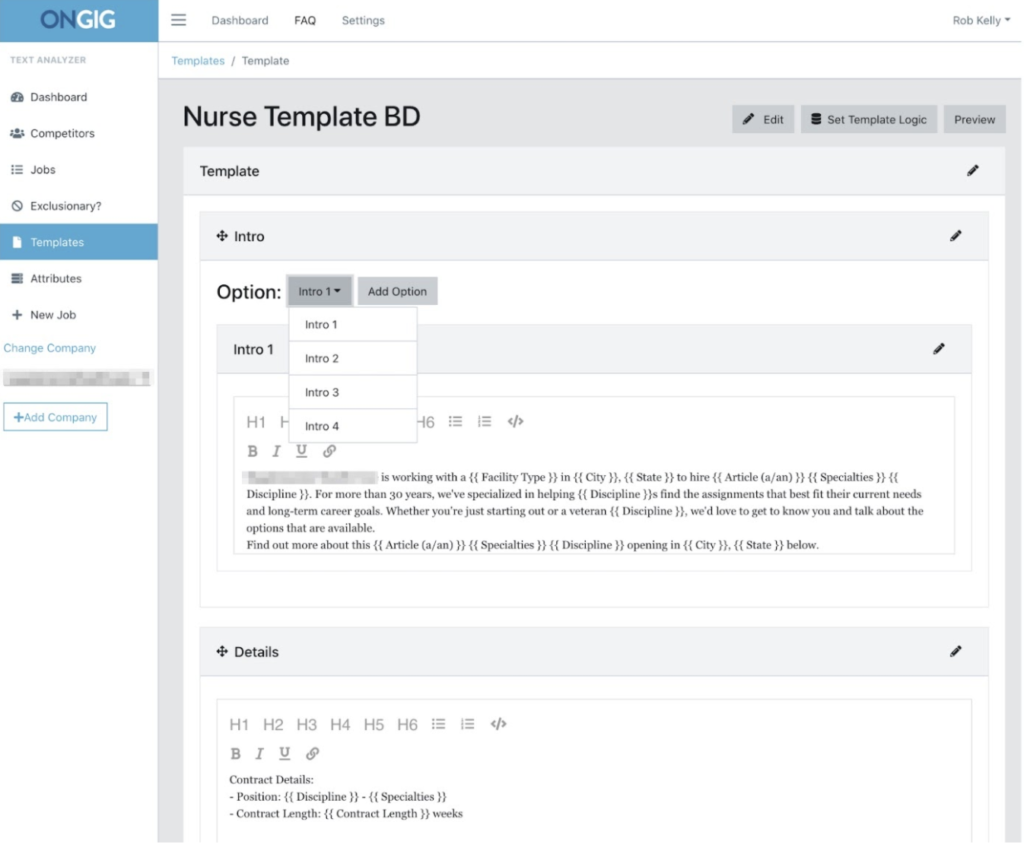 Why I Wrote This?
Our mission is to help make your job descriptions more effective and inclusive. Ongig scans JD templates for bias, readability, and important sections you might have missed. Please request a demo to learn more.
Shout-Outs
My Job Description Templates ( By MyExcel Templates)
Free Job Description Templates (Becky Simon)
Microsoft Excel Versus Apple's Numbers: Who Prevails? (by James Wann)