Job descriptions are evolving and turning into a one-stop shop for candidates; giving them as much information as possible to make the decision to apply or not.
A key aspect of any job description/opening is location. We're not talking about listing the city and state in the job req title, but actually providing a map or location widget and giving more context to office job location.
Here are some big employers who get it and use maps on their job descriptions/pages:
Google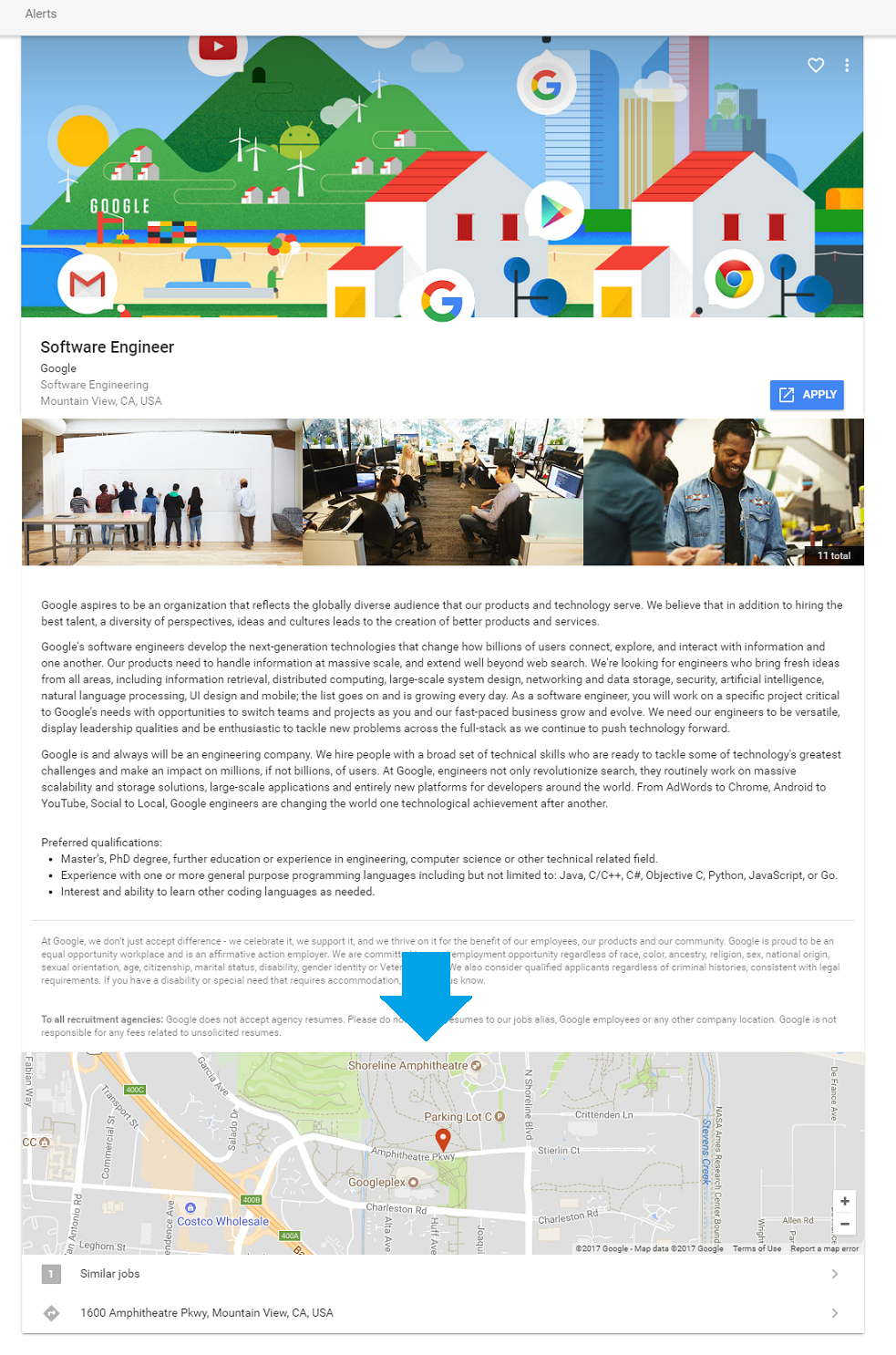 Hilton Worldwide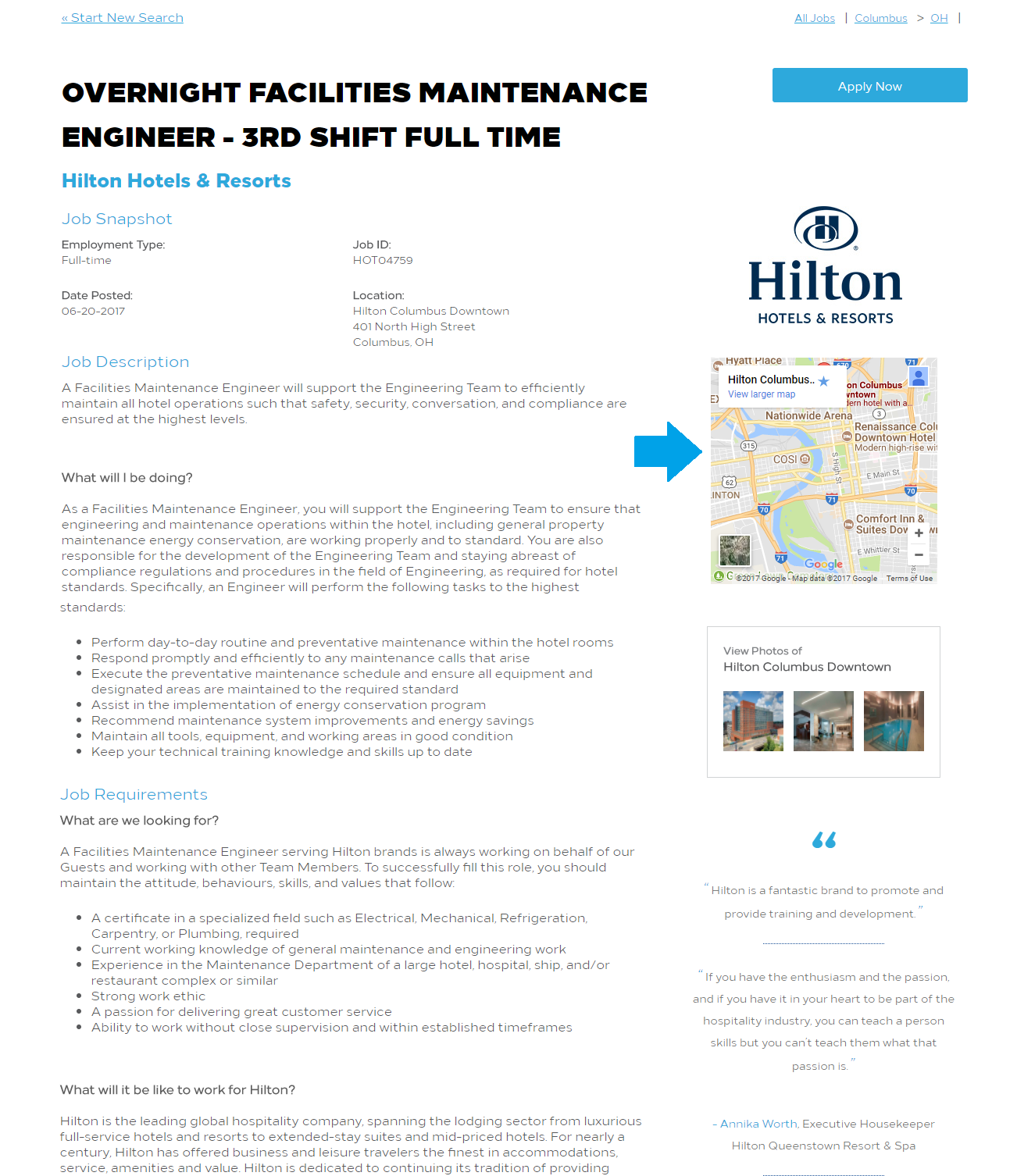 AMN Healthcare

CVS Health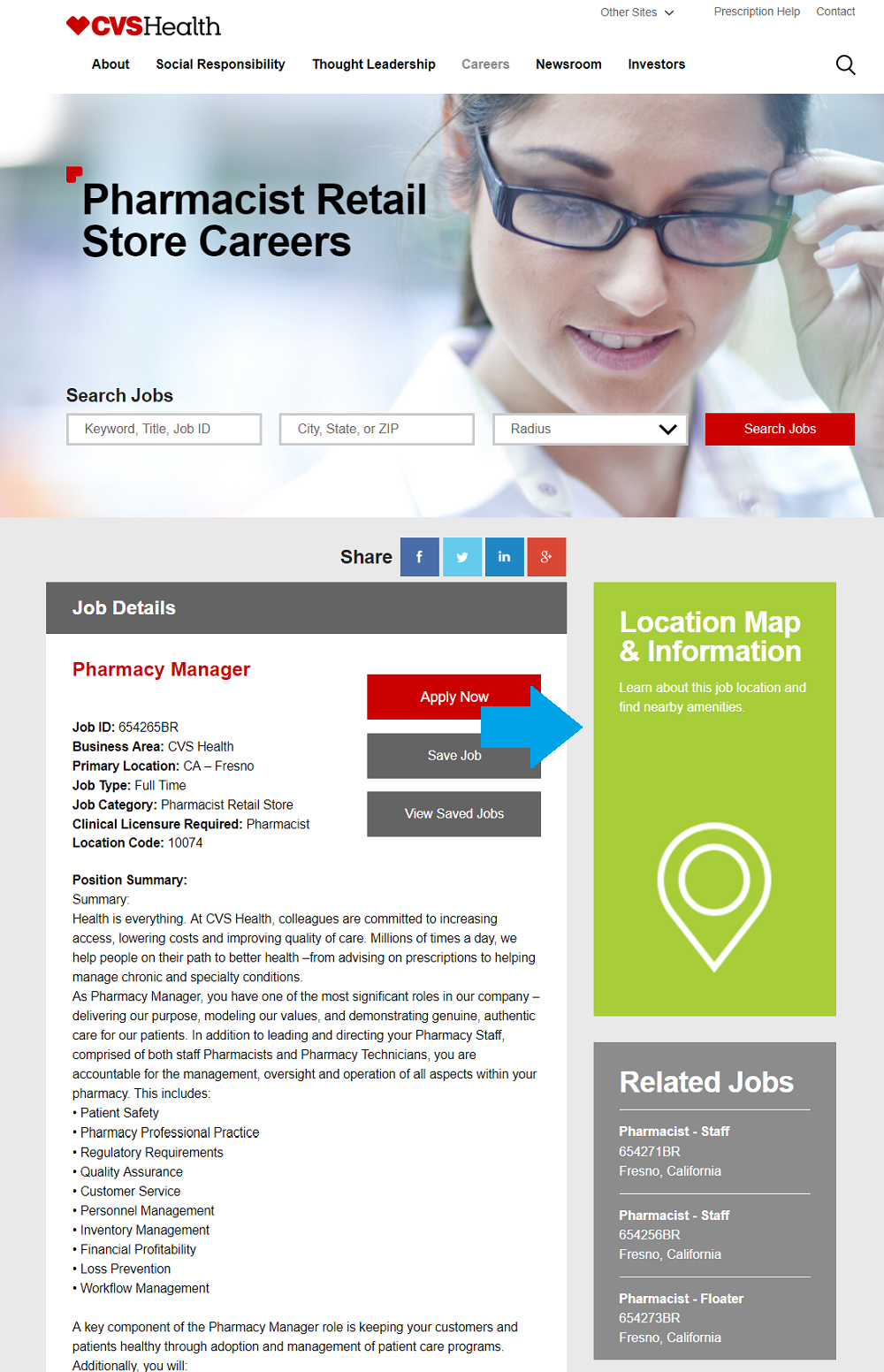 Charter Spectrum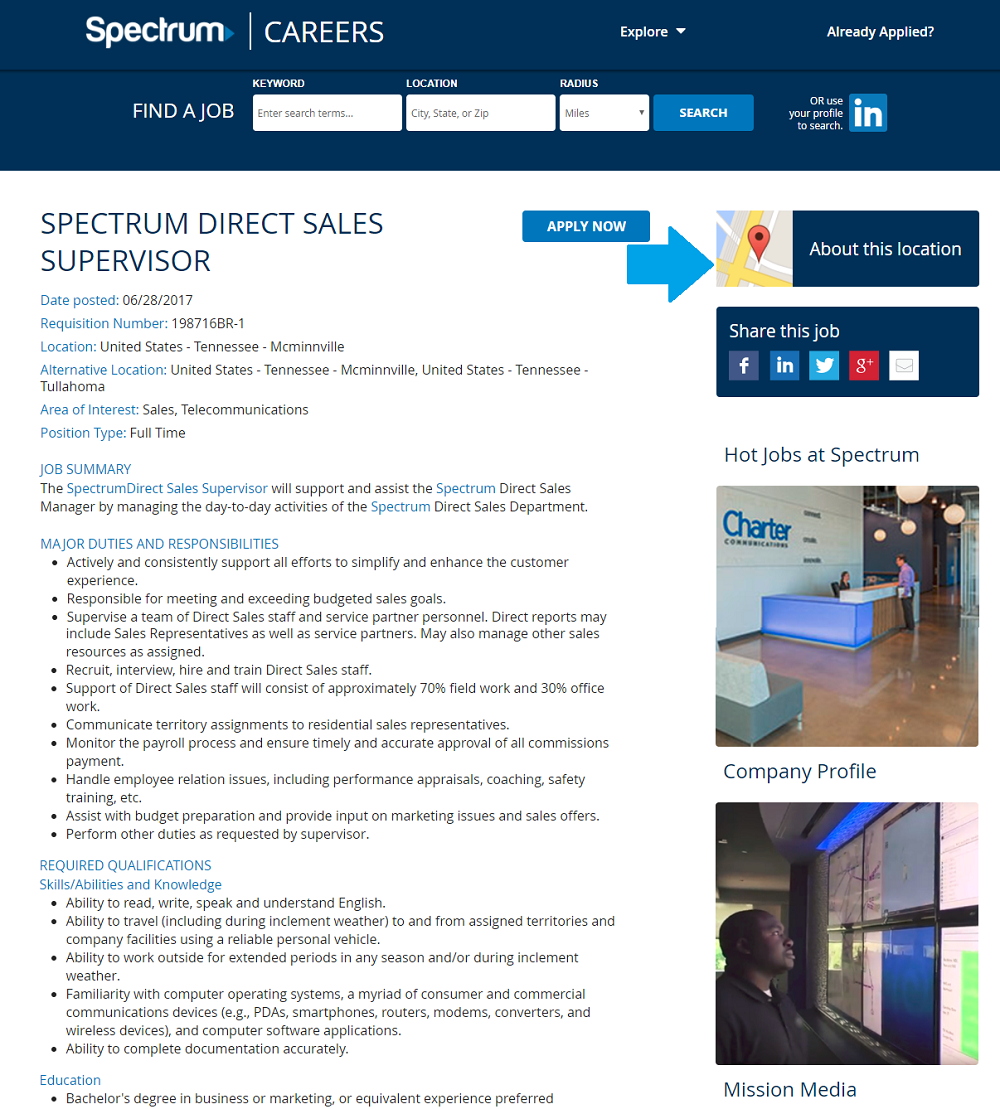 Continental Tires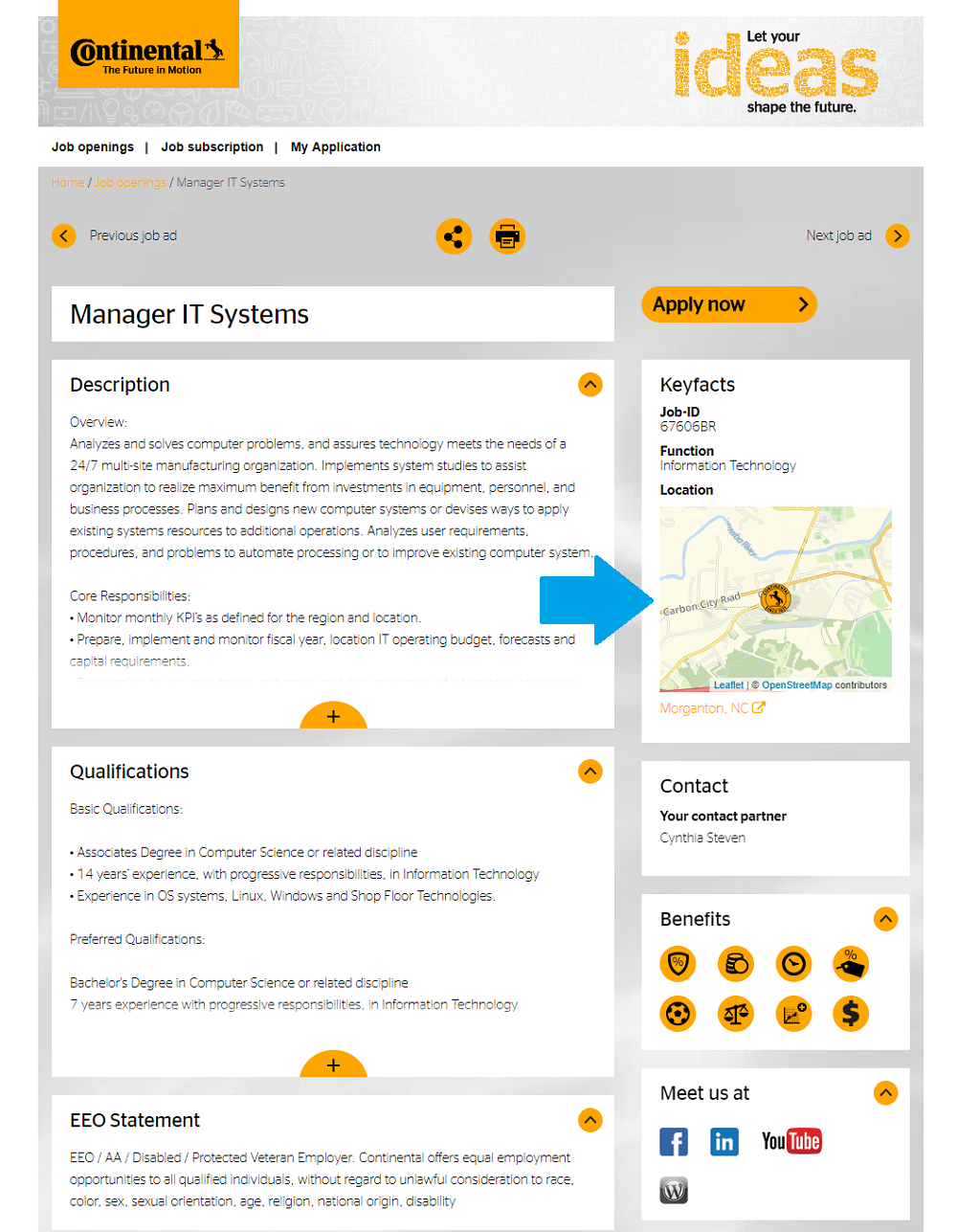 Capital One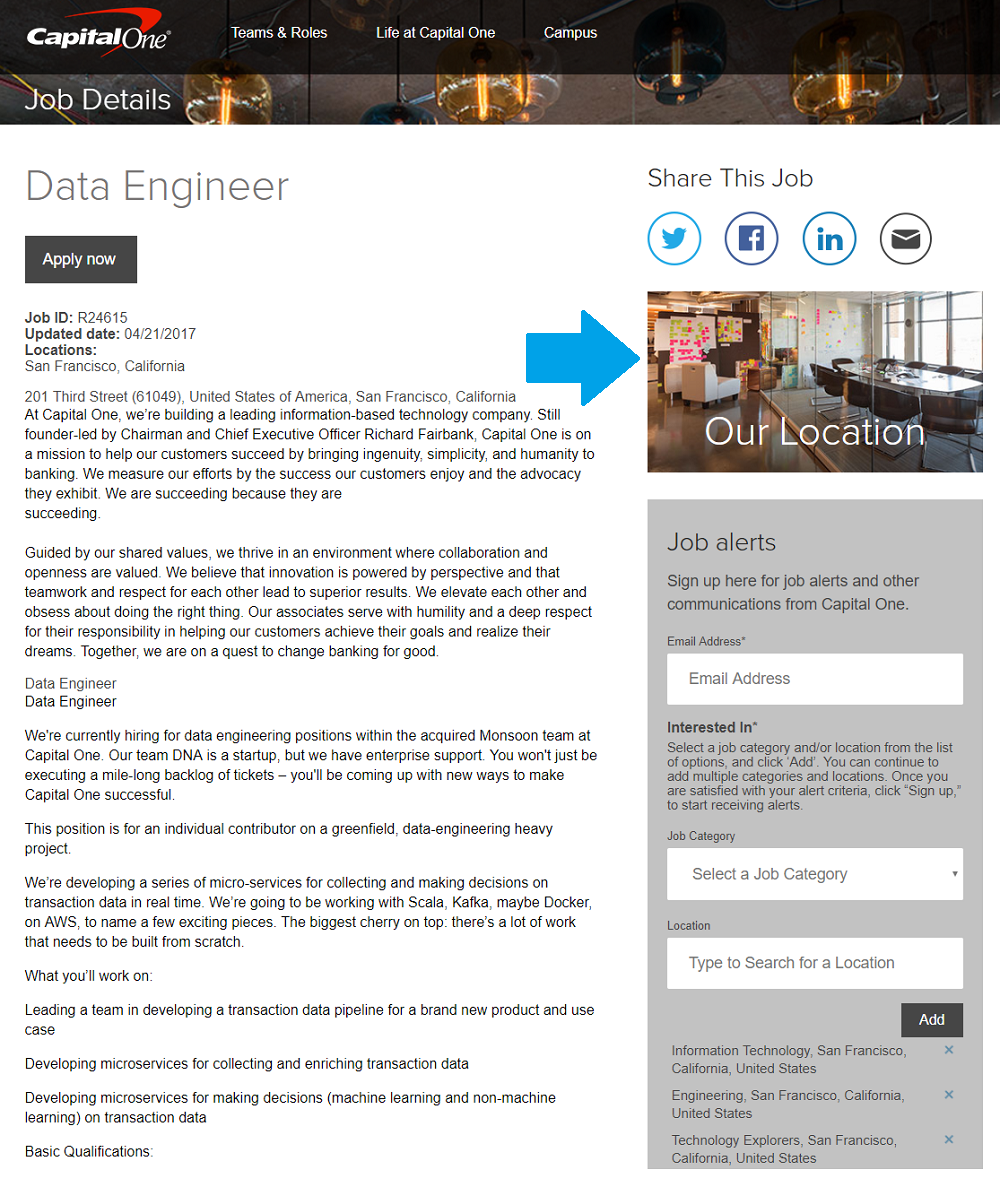 For tips on writing job descriptions, check out How to Write a Job Description — Best Practices & Examples.