Job descriptions are evolving and turning into a one-stop shop for candidates; giving them as much information as possible to make the decision to apply or not.
A key aspect of any job description/opening is location. We're not talking about listing the city and state in the job req title, but actually providing a map or location widget and giving more context to office job location.
Here are some big employers who get it and use maps on their job descriptions/pages:
Google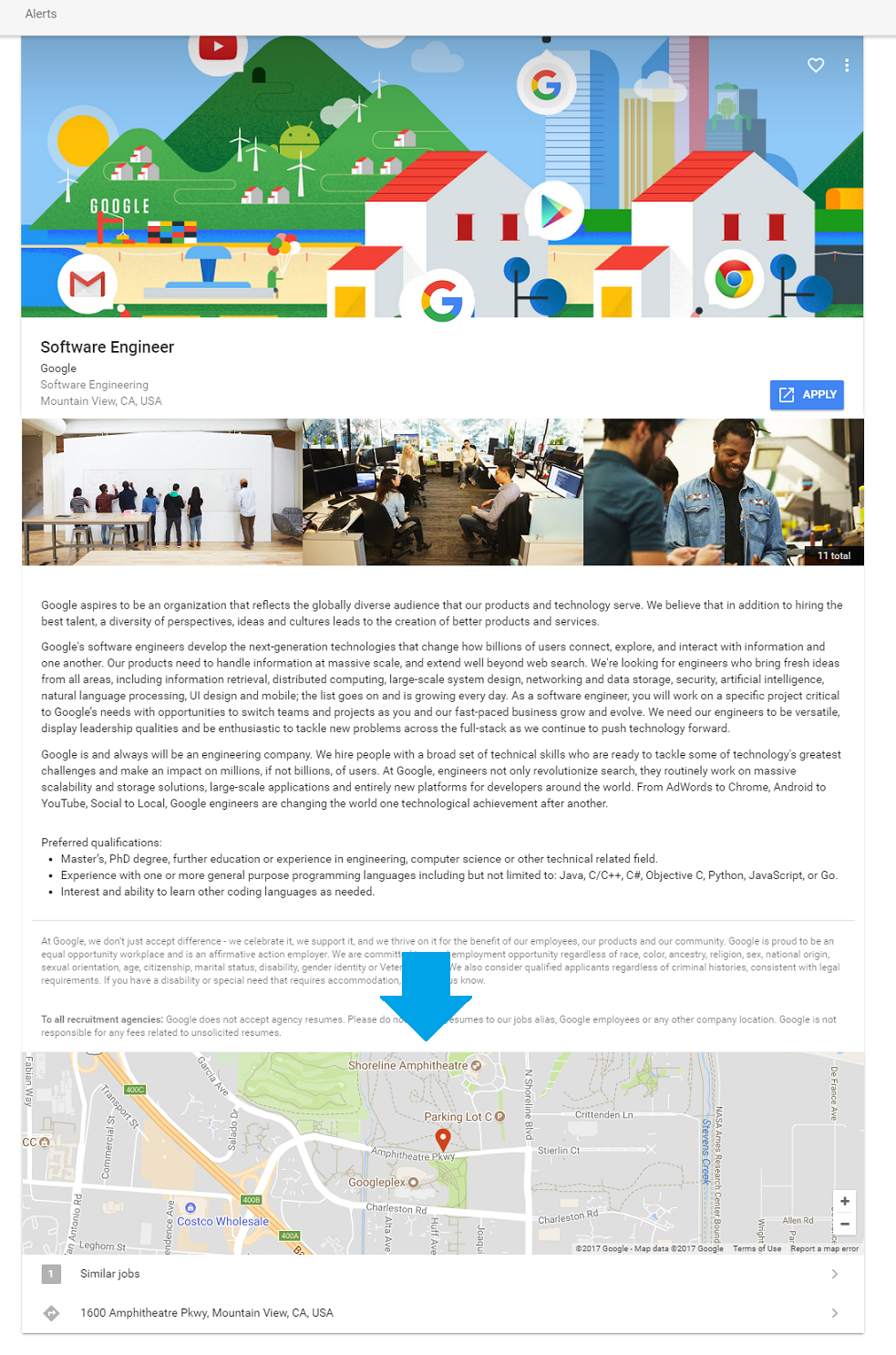 Hilton Worldwide
AMN Healthcare

CVS Health
Charter Spectrum
Continental Tires
Capital One

Marketing Specialist
at
Ongig
Ongig's job description platform that helps you attract the best talent faster. Ongig supercharges your job descriptions through video, images, and other media along with live chat, social sharing, and careers microsite creation. Early clients of Ongig include Yelp, GoDaddy, Verizon Digital and Autodesk.

Latest posts by Nick Misa (see all)