You've likely heard that job candidates should be considered the buyer with you the employer being the seller. And if you want your candidates to "buy" you need the right calls-to-action at the job description level.
And it's more than just the Apply button.
Here are the 5 CTAs (calls to action) we find to most effectively convert eyeballs into applications. We've used Ongig clients as examples.

1. Apply
First off, the Apply button has to be "above the fold" as they say in advertising (i.e the candidate should not have to scroll down the page to find the apply link).
Many candidates spend 7 seconds or less on a job description so you don't want the candidate to wander for even a second looking for the apply link — they might get distracted by a phone call, text or other disruption.
I've seen job descriptions where I could not actually locate the Apply link.
We recommend that you put the Apply button in the upper right as it's the standard place users expect to look (it's the same place that a "Buy" button would be found on Amazon and other commerce sites).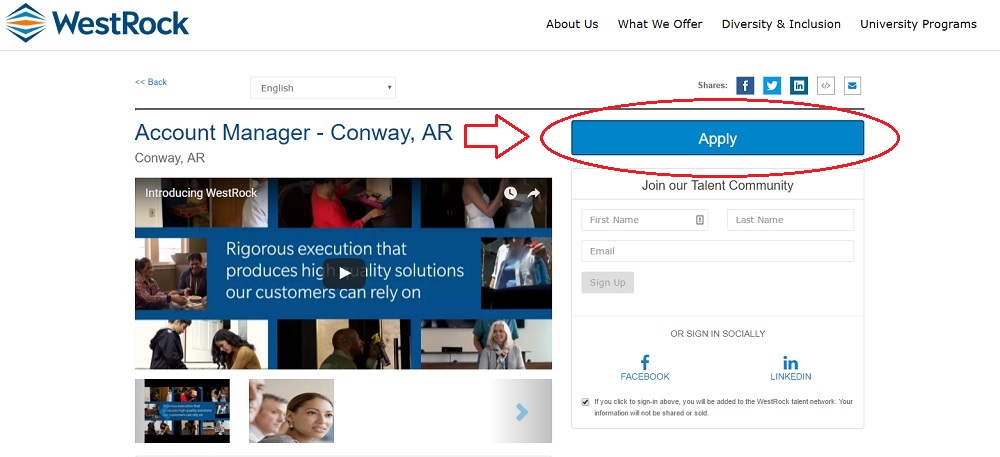 What to do with the 89% Who Do Not Apply?
Only 11% of candidates apply to a job which means the other 89% are people you may never see again unless you give them a call to action.
We recommend these four other CTAs.

2. Comment/Email
Passive candidates and millennials tell us that they want a way to communicate directly with you (see Microsoft Lets Candidates See & Email their Recruiters and 5 Creative Tips to Recruit Millennials (Step 2).
This is also psychologically valuable to you — the more a candidate feels like they're in a conversation with you, the more they are making a tiny "commitment" (e.g. their question or comment) and thus walking further down the path towards working for you. In psychology, this is called "commitment theory/consistency principle".
It works.
We recommend you leave a place for candidates to leave a comment or to email your team directly.
For the 89% of people who do not apply to your jobs, we recommend you capture their information in 2 different ways.

3. Email Job Alert
One is a simple email job alert in which you offer them the option to receive new job descriptions that are relevant to them (typically by location or department). This would be an automated system so that you can get free candidate flow in the future with no additional work.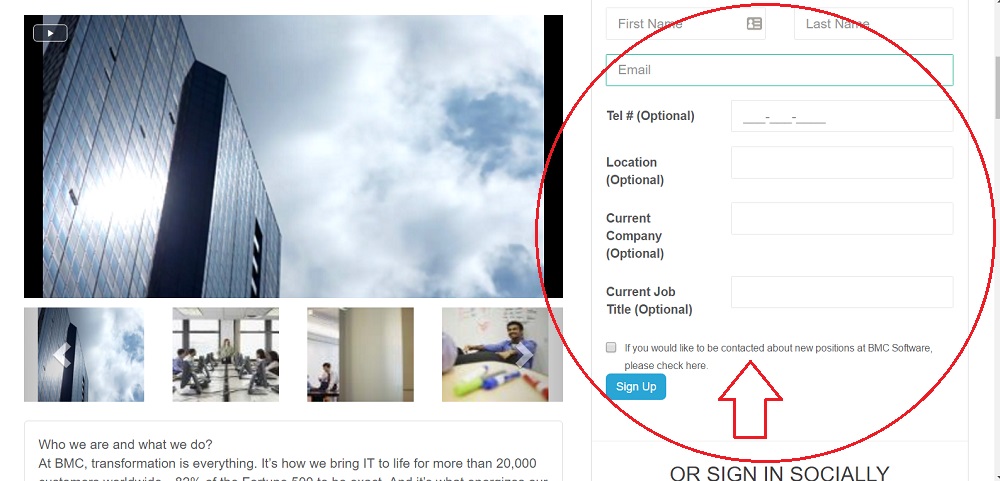 4. Join "Talent Community"
The other way to capture those who don't immediately apply on your job description is to ask them to join your talent community with the promise that you'll stay in touch with them on general company news or relevant jobs as well. These names would typically go into your CRM.
Your recruiting team could stay in touch with these talent community members manually or through automated messaging systems.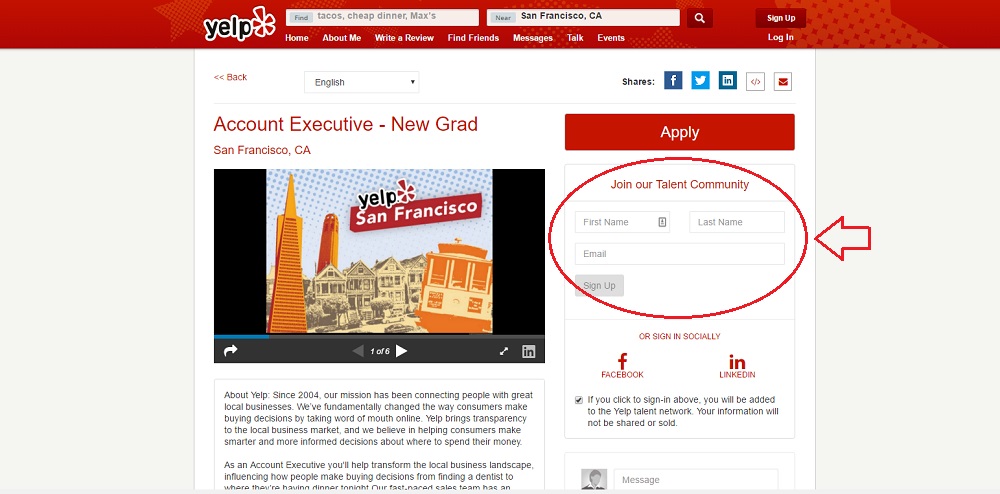 5. Share
Every visitor to your job description should have an easy way to share your job through the 3 major social networks (Facebook, Twitter and LinkedIn) and through email.
We recommend that you make this share process as free of friction as possible (the sharer shouldn't have to sign into any program) so that users can freely share it by just clicking share and then confirming their share.
We've routinely seen a job description get shared to 1,000+ people
If your job descriptions are content-rich (pictures or video), and you want to get fancy, we recommend you provide an Embed link which allows anyone to embed the code of your job onto their own Web pages (e.g. a blog page by your company or even a personal blog page by your employee).
A Salesforce.com team member embedded his own job (he was the hiring manager) this way and he got 1,200+ views to the job — that was all free traffic to Salesforce.com.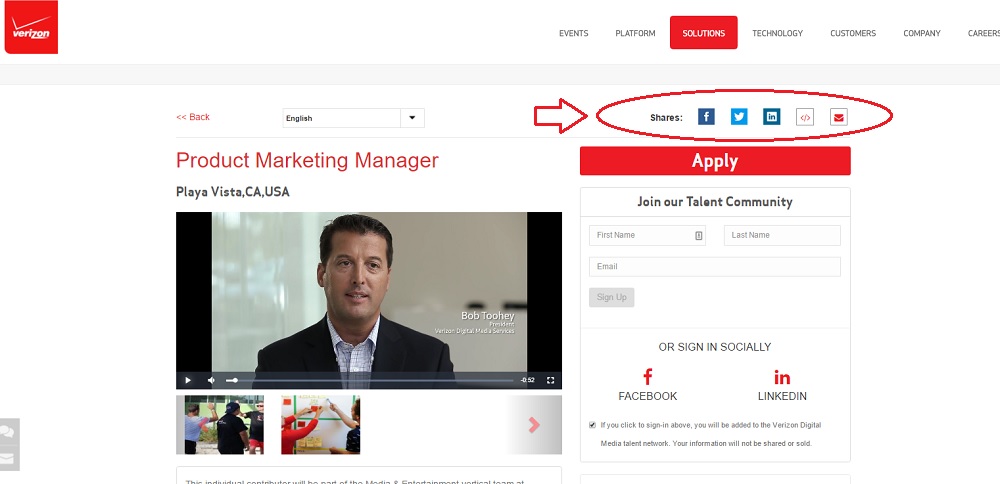 If you can use a combination of these 5 calls-to-action (Ongig clients get all 5!) on your job descriptions, you'll maximize your apply rate to each and every one of your jobs.
For tips on writing job descriptions, check out How to Write a Job Description — Best Practices & Examples.