The best job ads get you (the employer) 3 things:
Attention — they stop the candidate in their tracks.
Engagement — they keep the candidate on the page, usually through thoughtful content.
Call-to-Action — they get the candidate to click "apply" or take a secondary action like to join a talent community or explore the rest of your company.
Below are 7 examples of the best job ads we've seen recently. We include bullets as to why they got our attention.
The hero image stands out compared to the boring stock photos that most job ads use (and some job ads don't have media at all!)
The job title is clear because it uses contrast of light text on dark background
Map of job location (at the bottom)
The job description text consists of bulleted lists (better reading experience)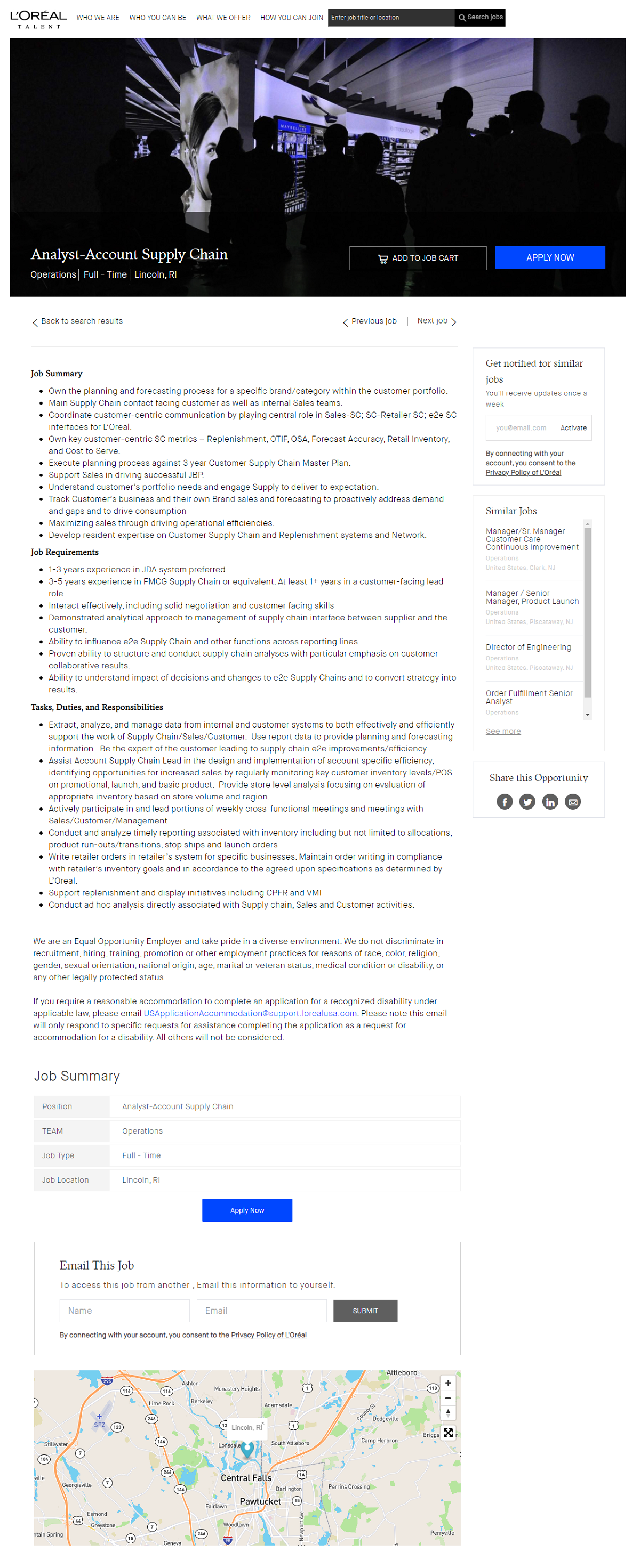 Color! — Great use of Red. Red, in color theory, is known to increase respiration rate and raise blood pressure. It's also associated with passion, desire and love. That's the reason Target (the retailer) also uses it so prominently (in ads and in their stores)!
They have a highly integrated map (on the left)
Candidates can "drag and drop" their resume/cv into the "talent pool" (talent community).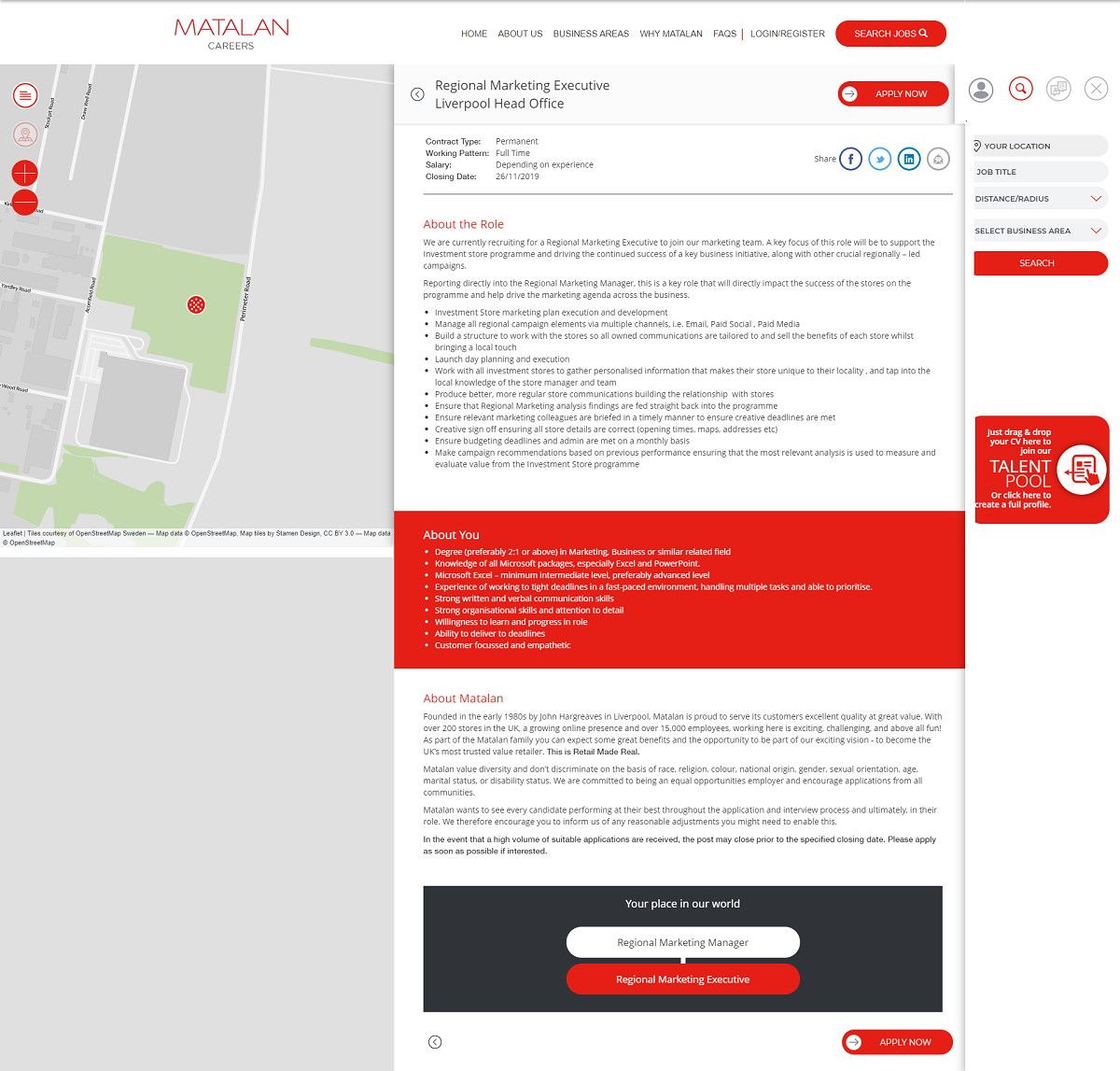 Easily accessible job search at the top of every job page
Employer branding video on right-side column
Consistent color scheme
Extra valuable features and content (job alerts and employee testimonials) at the bottom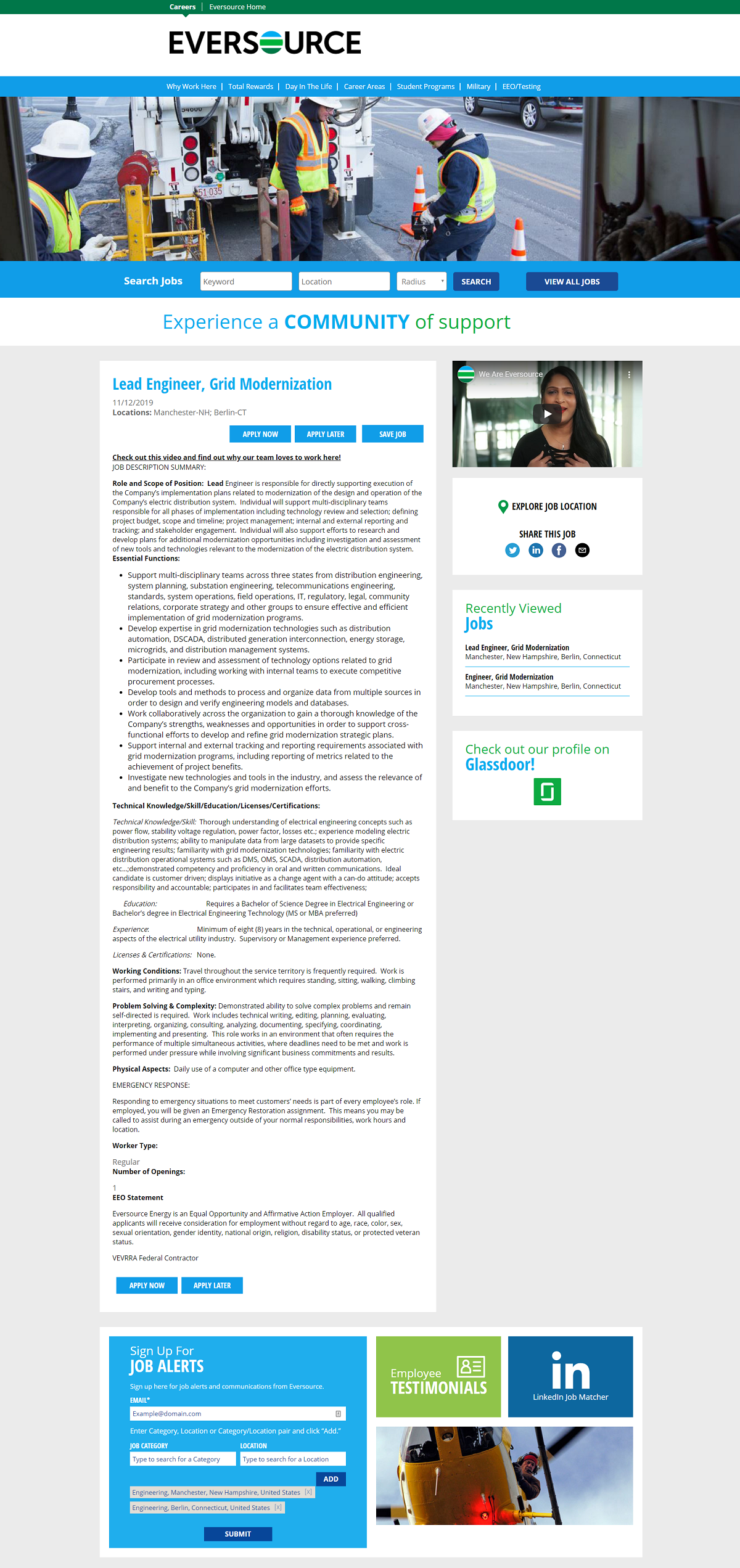 The employer brand shines through great logo and contrasting colors.
A "Jobs motto" sub-headline — They put a jobs motto front and center…similar to company values but the "motto" part stands out. That's a great example of content that stands out to a candidate.
Video and talent network opt-in at the bottom

The 2-Column format makes the job ad more readable than most jobs
The Right-hand rail has extra goodies including how to learn more about the application process, join the talent community or get a job alert
You can browse to the "Next job" if you had come through their career site — great example of a job ad feature candidates might not have seen before!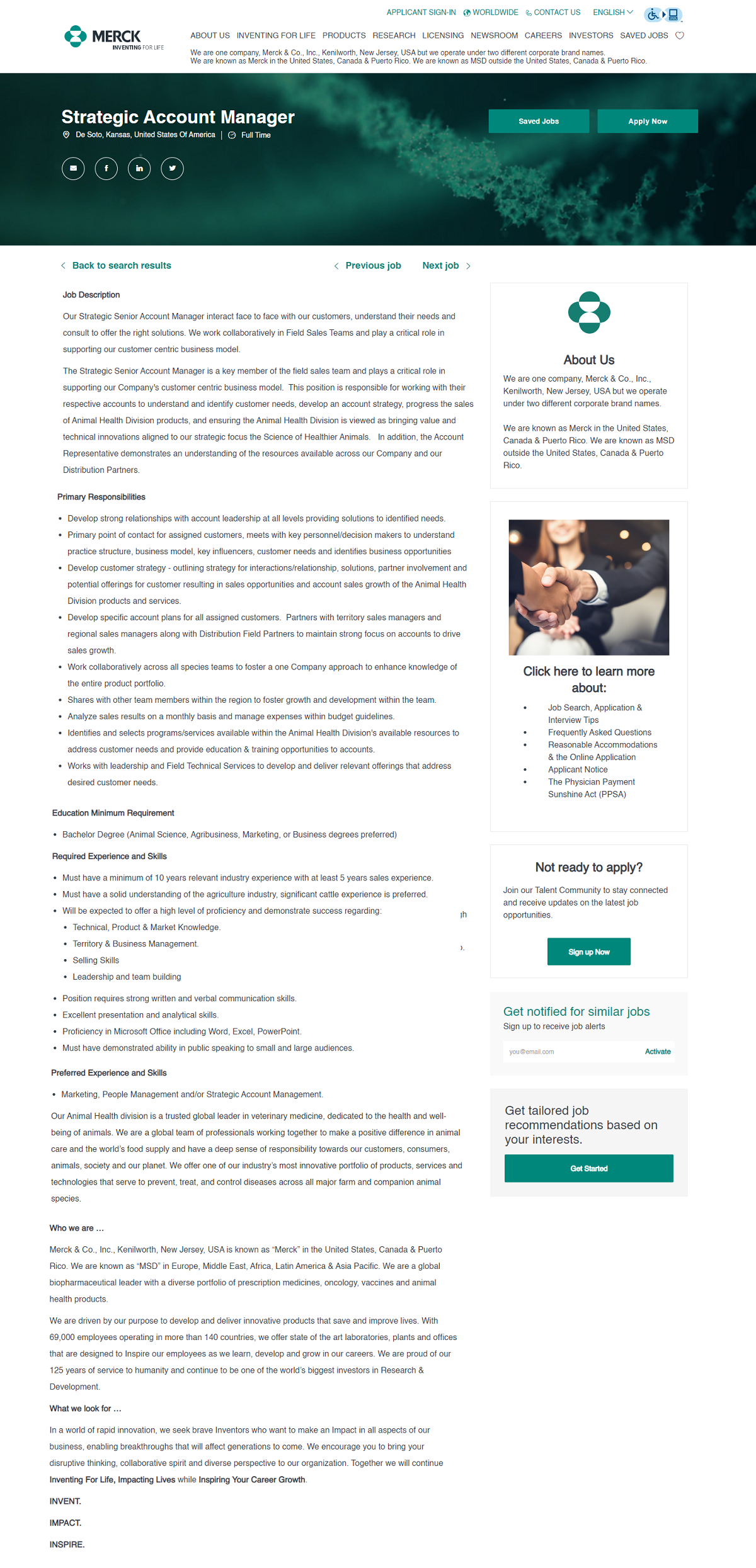 Easy to read 2-column format
They include the name of the brand at the top of each JD (e.g. "Best Buy" or "Geek Squad" (that's especially useful for large companies with multiple brands))
2 Apply Buttons — always better than one!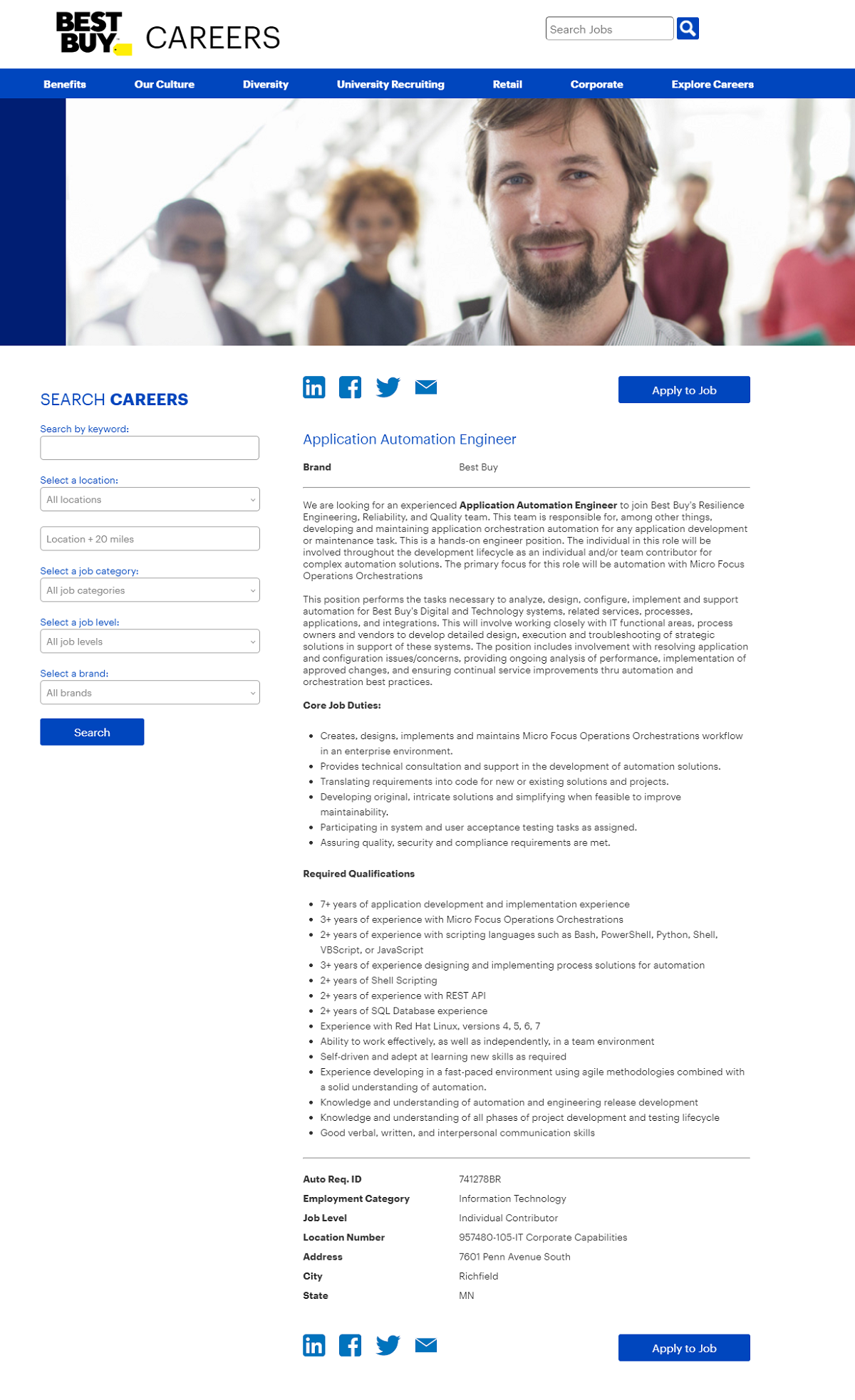 Shows all of their brands
Personalized jobs including "Recently viewed jobs" and "Saved jobs" at the bottom
LinkedIn Job Matcher widget at the bottom

A solid combo of smiling employee with a headline about LabCorp
Clickable recruiting content on the right-hand rail
A custom header for careers info in the navigation bar (e.g. links to dedicated pages for diversity and inclusion, military professionals and college interns)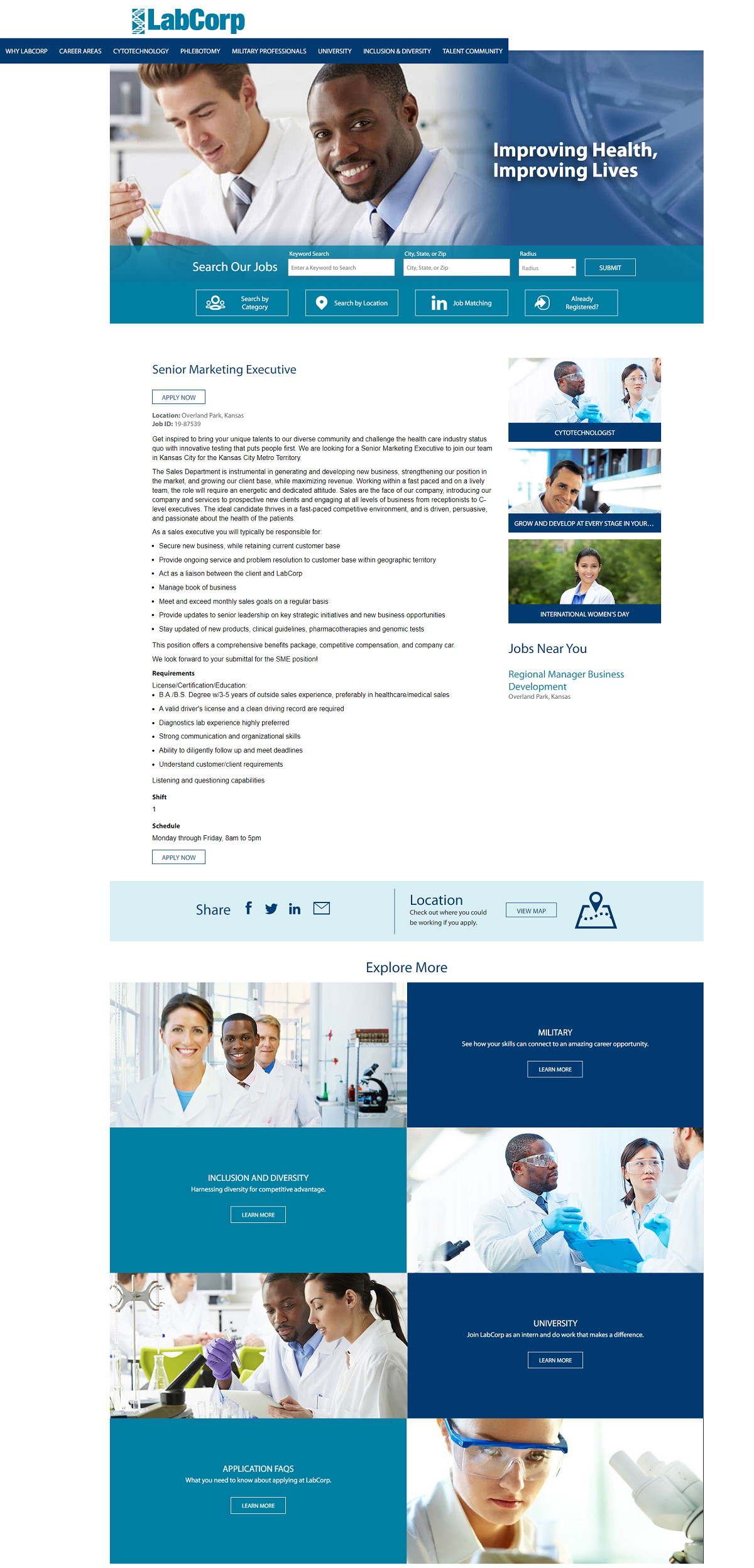 Let us know if you've seen other examples of great job ads. We'll do an update to this "Best Job Ads" article as soon as we can!
Why I Wrote This
Ongig's mission is to give employers the best job ads in their industry. Our Company Career Site Builder allows employers to create job pages that attract and engage the best talent.