Job ads are becoming more creative and dynamic.
Employers are giving more robust content on job descriptions rather than just listing requirements and qualifications. Here are some features we're seeing in job ads that were hardly used just a few years ago (all of these features are possible through Ongig's Branded Candidate Experience Software) :
Images and video

Unique videos and images based on department, rather than 1 static image for all job postings
Higher quality, high resolution images, rather than pixelated/blurry images.

Design / ATS Page Overlays
Department-specific content

Probably the most challenging type of recruiting content to create, but has potential for the biggest payoff.
Content marketing is already one of the highest converting and most cost-effective marketing strategies in general. Why not include it in your recruiting/talent acquisition strategy?
Could also give an SEO boost for Google Search.

Location-specific content

Providing an option to look at office location is better than the candidate having to open a new tab and run a google search.
Showing what the city has to offer from a lifestyle perspective is useful content.

Employee-generated content
General Career Content

Job pages should be a mini career site since candidates are landing directly on them (often bypassing your careers landing page).
Review the highest performing content on your careers site landing page (i.e. engagement, conversion) and incorporate that content into your job ads.

Related / Similar Jobs

Add recommended jobs to give candidates every last chance to find a job that appeals to them.
Provides a small SEO boost

Recruiting Widgets

Recruiting widgets like LinkedIn and Glassdoor make your job pages look better and help eliminate clicks (the goal is the least number of clicks as possible).

Employer of Choice Awards
Note: For a history of how job ads have evolved, you might check out our free Job Descriptions Guide — it tells you everything we know about JDs, job ads and the like!
Below are 10 examples of the best job ads in 2018 that leverage these new ideas:
1. McAfee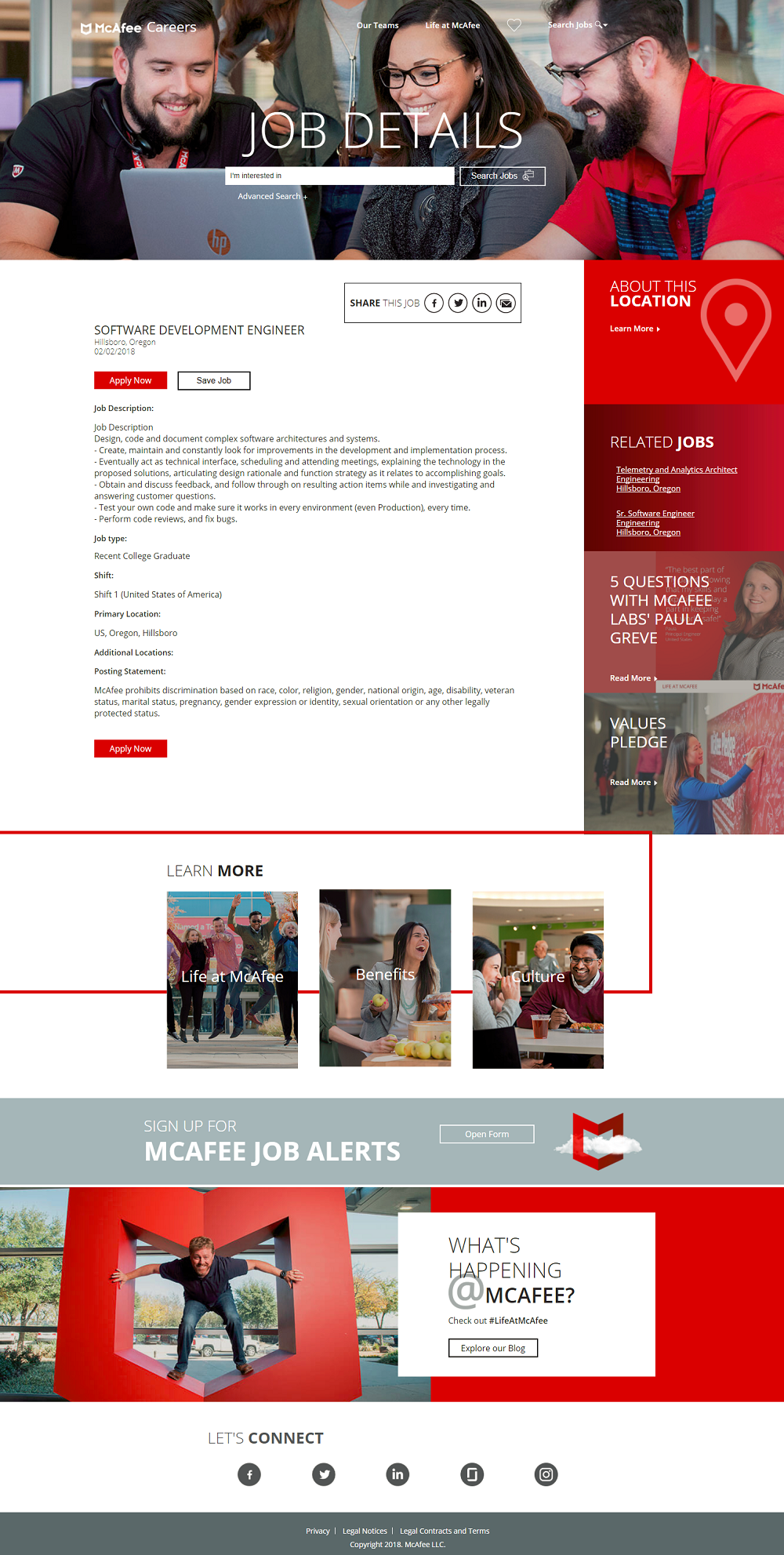 2. ADT

3. Walmart

4. BMC

5. McGraw-Hill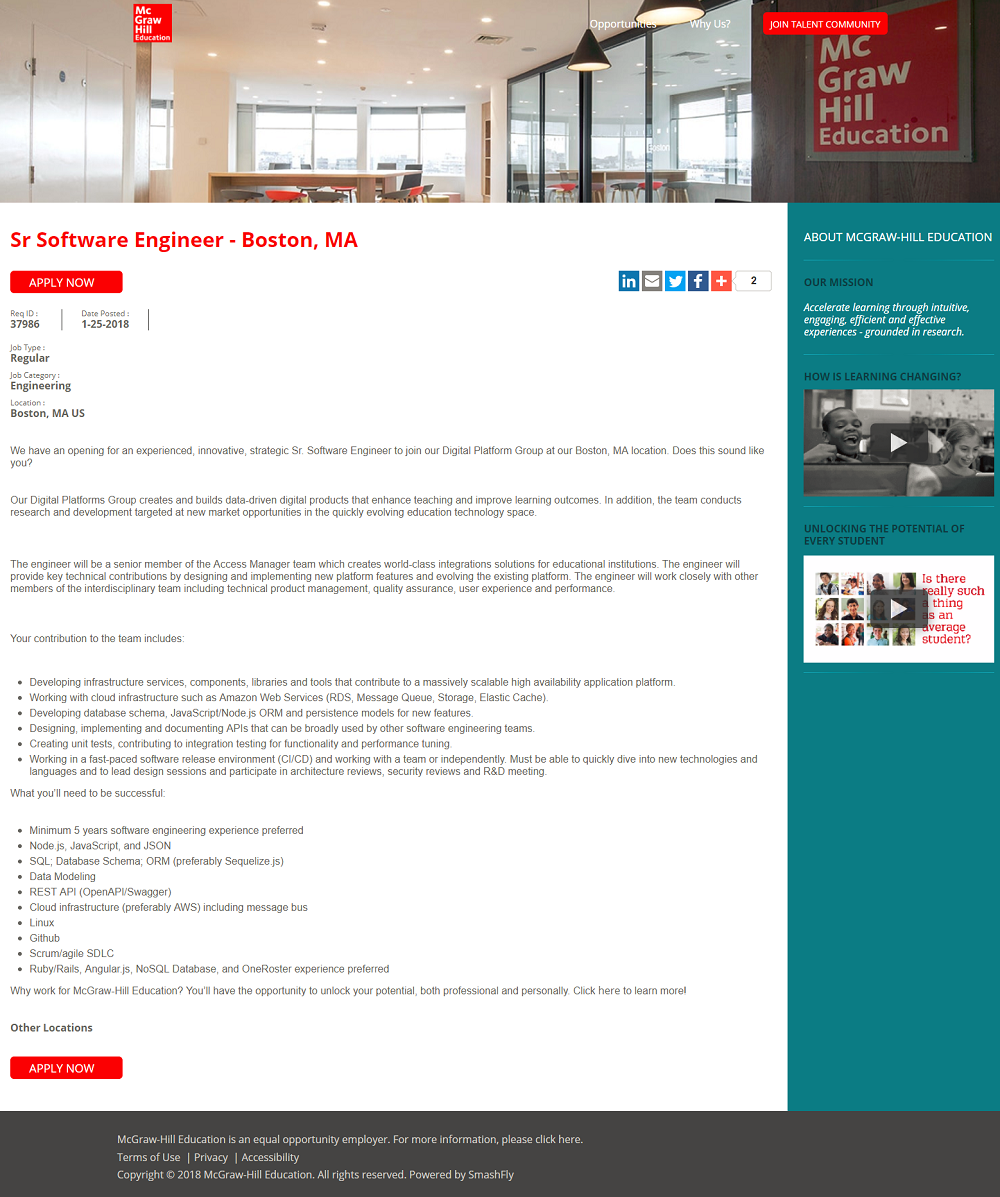 6. Disney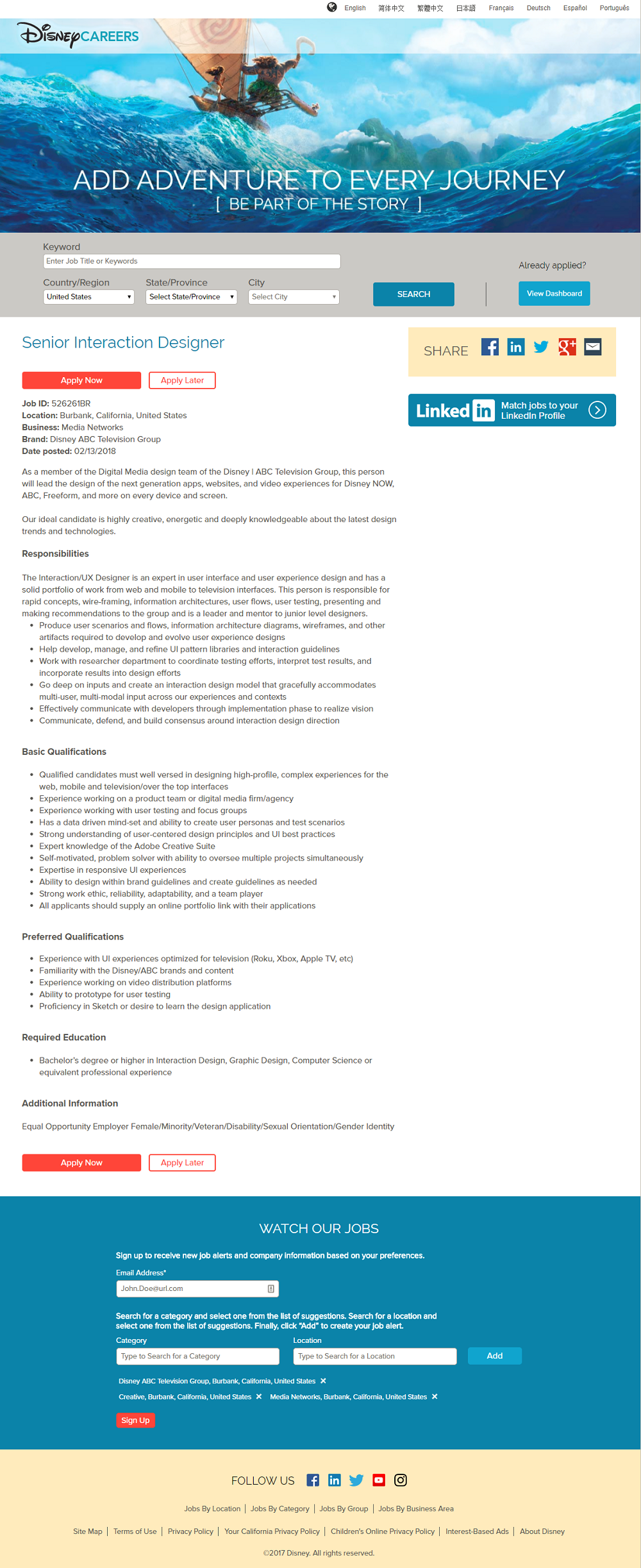 7. Hulu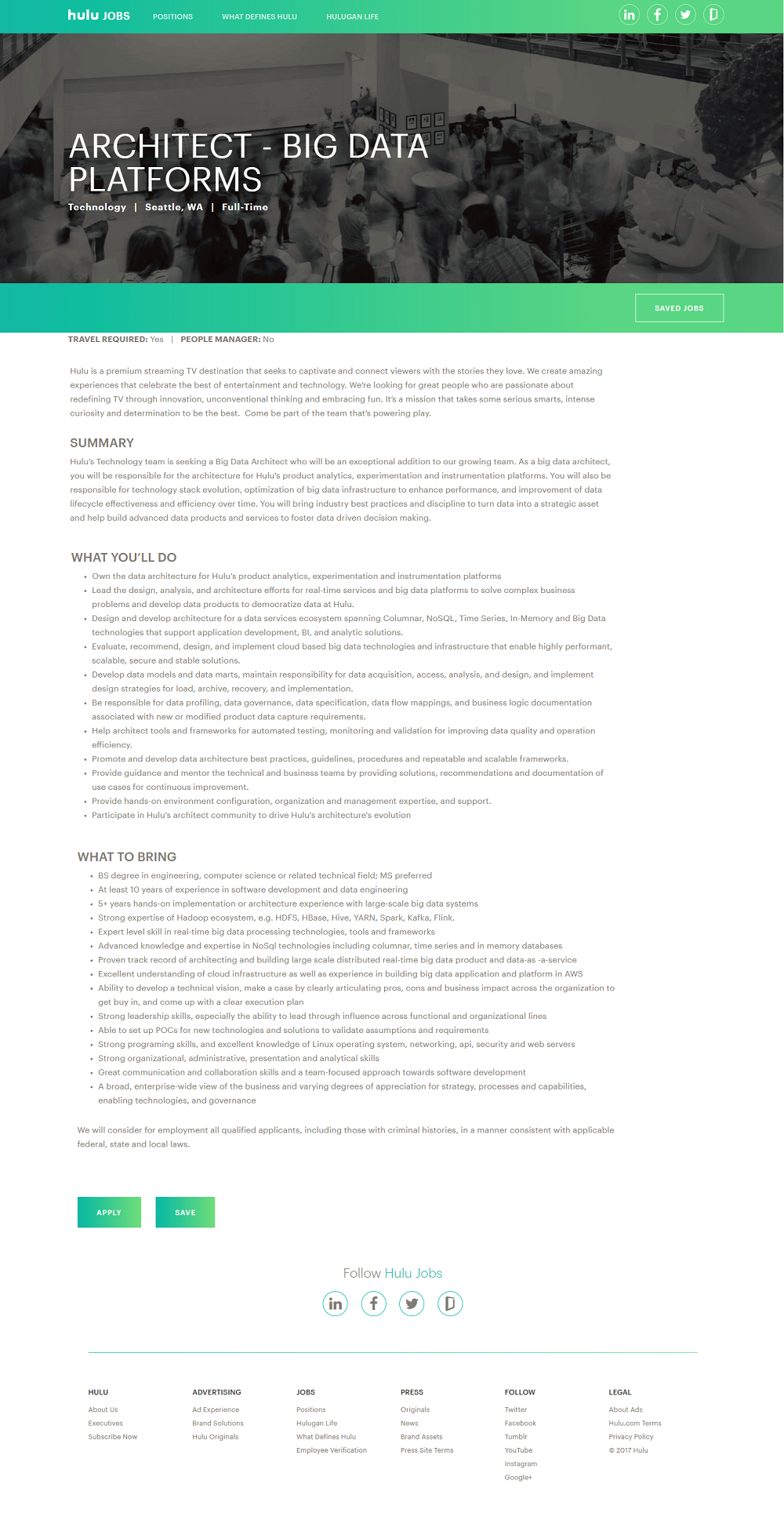 8. Unity Technologies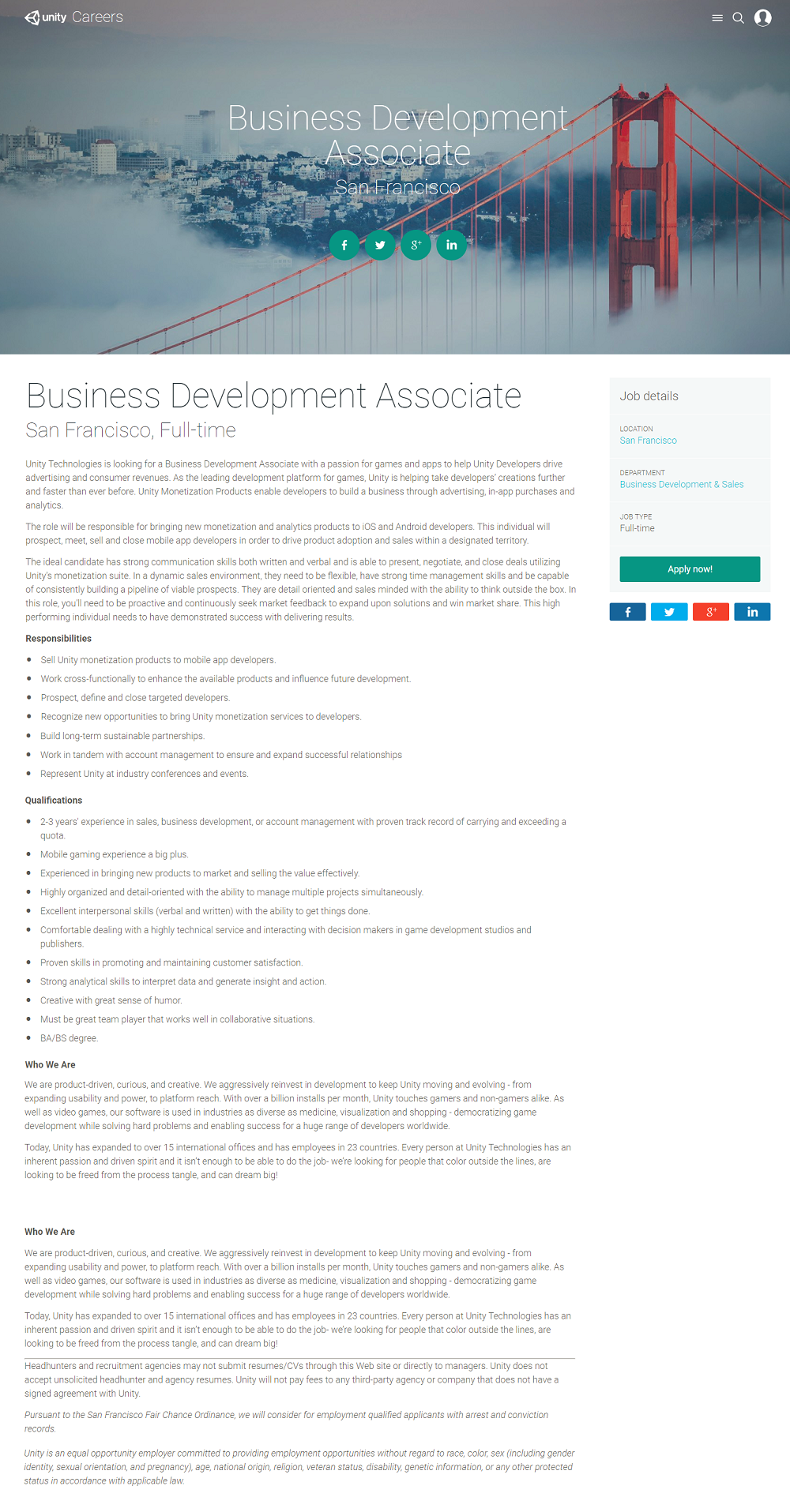 9. Under Armour

10. Toll Brothers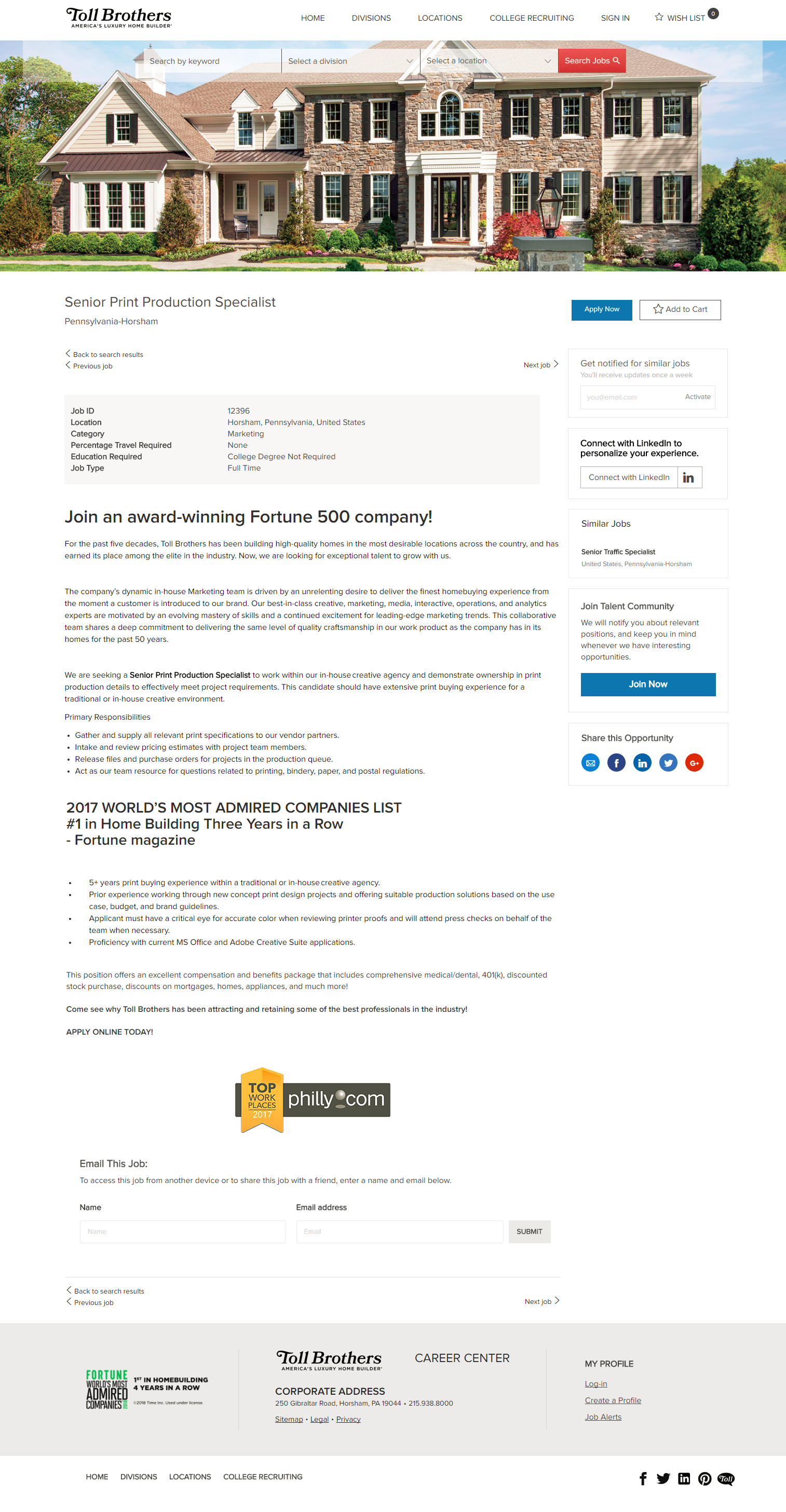 Why I wrote this?
Ongig is on a mission to give you the best job ads ever. Check out Ongig's Branded Candidate Experience software to see how we let you transform your job pages with visuals and engaging recruiting widgets. If you want to optimize the text of your job ads, please check out Ongig's Text Analyzer. Ongig also offers both in one complete solution. Please click the request demo link if you'd like to learn more!