To stay on top of the latest in HR trends, you need to follow (and get updates from) top HR influencers.
This list of 100 Top HR Influencers comes from blogs and articles featuring HR influencers who live and breathe all things HR and DEI. They are top consultants, practitioners, and authorities in their fields of HR expertise.
They're listed in alphabetical order (by first name). Auto-scroll to any letter by clicking one below. Let's dive in!
A | B | C | D | E | F | G | H | I | J | K | L | M | N | O | P | Q | R | S | T | U | V | W | X | Y | Z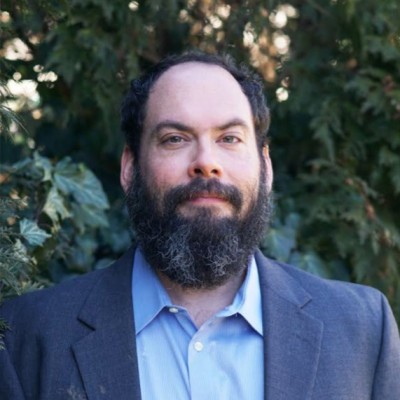 President, Karpiak Consulting
Impressive Milestone: Adam has 19-plus years of experience helping candidates land the jobs they want. He is also a speaker and has appeared in Bloomberg News, Business Insider, and CNN Money.
How to Follow: Karpiak Consulting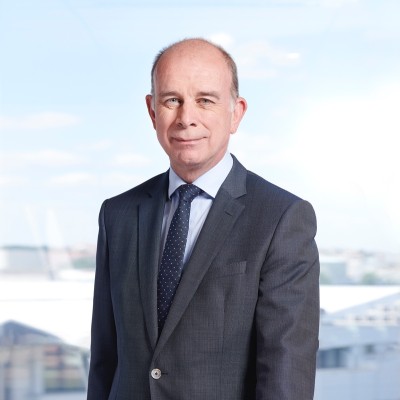 President, Manpower Group, France
Impressive Milestone: Joined as Managing Director, Experis & ManpowerGroup Solutions for Southern Europe. His experience was vital in helping accelerate the execution of the differentiation and diversification strategy in the Region.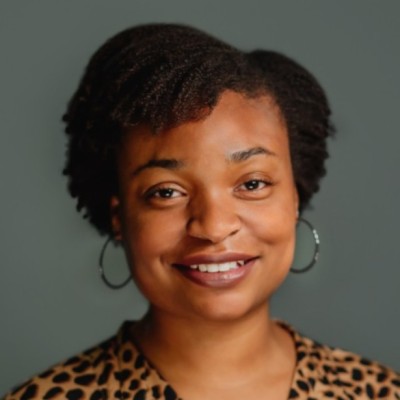 Head of Talent Engagement at Upstart | Founder and CEO Andrea Long Consulting
Impressive Milestone: Her dedication to advocating for underrepresented communities is central to her work throughout her career. She led the Black ERG while she worked for LYFT, partnering with HR to offer mental health benefits after Black employees expressed they were struggling.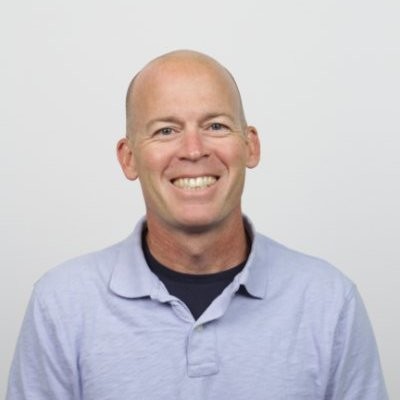 Director of the Early in Career Talent Team at Twilio
Impressive Milestone: Spearheaded Twilio's University Recruiting to attract early career talent from underrepresented groups, including the steps to diversify its hiring process and talent pool.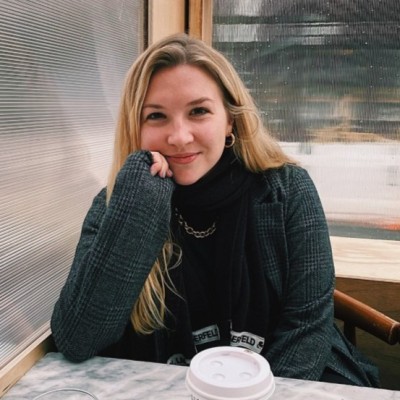 Tech Recruiting Lead, Pinwheel
Impressive Milestone: Arianna is a champion for DEI in her company. In her role, 70% of candidate outreach targeted underrepresented communities. Under her leadership, the company reached out to nearly 7,000 underrepresented groups in the second quarter of 2022.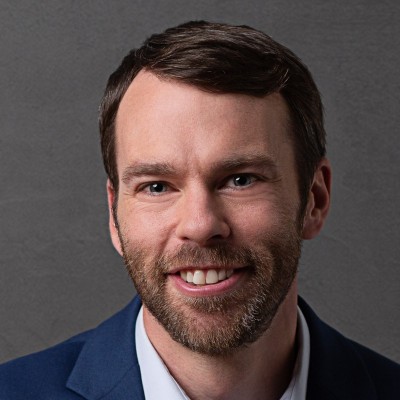 Chief Research OfficerChief Research Officer, Lighthouse Research & Advisory and Founder, HR Tech Awards
Impressive Milestone: Respected HR analyst and podcaster about HR tech and AI. He is an all-around HR expert in recruiting, benefits, training, employee relations, executive coaching, and the rest of the HR spectrum.
How to Follow: We're Only Human podcast
Chief Diversity and Engagement Officer, Gusto
Impressive Milestone: He's leading RISE (Representation, Inclusion, Social Impact, and Equity), the company's first DEI effort. His work with RISE created awareness and understanding that encourages an inviting and representative culture.
How to follow: Bernardcoleman.com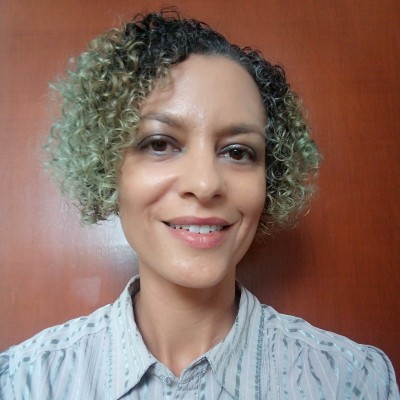 Director of Equity, Diversity, and Inclusion, OpenText
Impressive Milestone: She started OpenText's DEIB department in 2020 and opened the doors towards inclusion, starting affinity groups and a mentoring program for underrepresented employees. She also convinced OpenText to increase its benefits for women and employees in the LGBTQ community.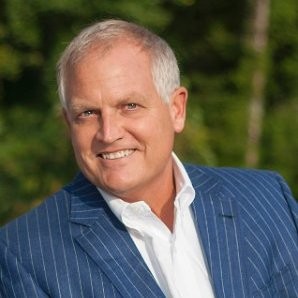 CEO Giant Leap Consulting | Author | Speaker
Impressive Milestone: Bill is an advisor for CNN, NASA, and the US Department for Disease Control. He's also an accomplished author and wrote several bestsellers about courage and leadership.
How to follow: Twitter @btreasurer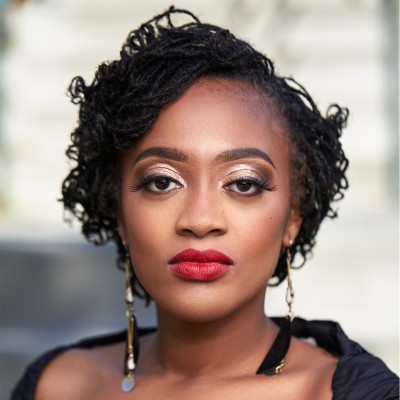 Global Head of DEI Recruiting Enablement, Doordash
Impressive Milestone: Diversity, Equity, and Inclusion leader. She launched the data-driven local talent acquisition program at Facebook, which increased the hiring of underrepresented talent by 700%.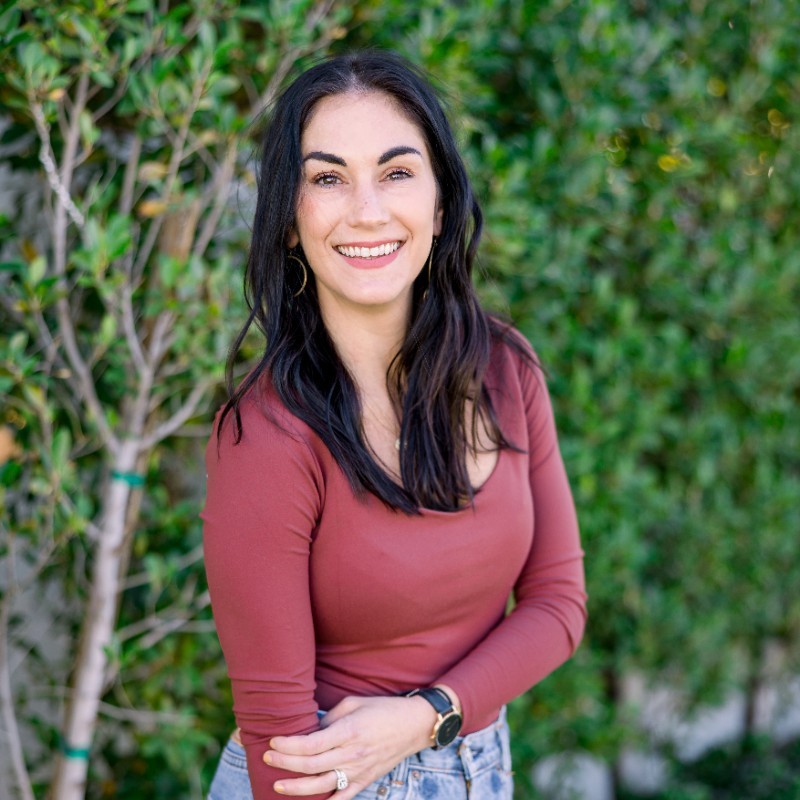 Director of University Relations & Partnerships L'Oreal
Impressive Milestone: Brittany uses her platform to provide mentorship, career, coaching, and resume reviews for the #HireBlackCommunity. She also has her own side business, BWell Mindset Coaching. Here she helps millennials build the skills to feel confident
How to Follow: bwellmindset.com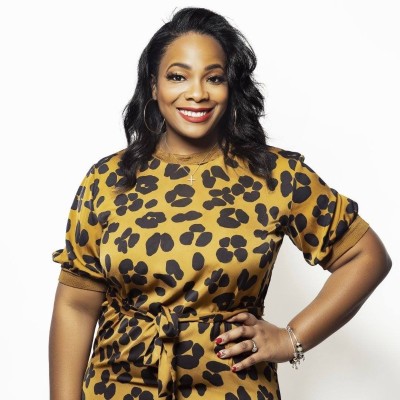 Director of DEIA for Equitas Academy Charter Schools
Impressive Milestone: Brittany joined Equitas as the first director of DEIA. She leads by showing teachers how to teach history and talk about American slavery and Black culture, so it deepens students' understanding of inclusion and empathy.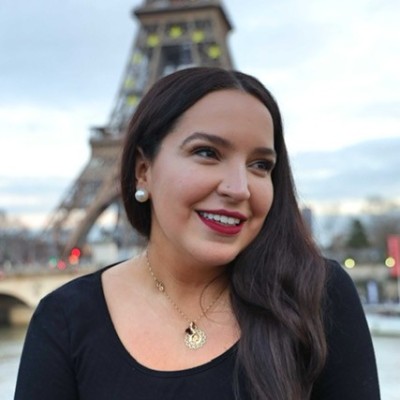 Senior Director Global Business Development, G2
Impressive Milestone: Her focus on gender diversity increased gender diversity to 50%, including Latinx and Black representation. She also co-leads the Latinx and Allies support group. She played a big part in getting funding to send Latinas to represent G2 at major tech events.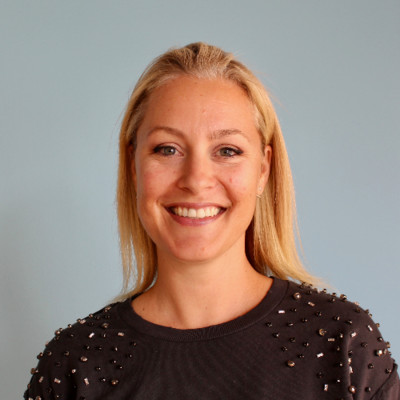 CEO and Founder, Escalante Media Group
Impressive Milestone: She has over 17 years of experience creating and leading high-performing global talent with a strong focus on DEI. She worked for midsize and large firms like Google and Headspace. She now runs her consulting business helping companies employ and retain talent in their people operations.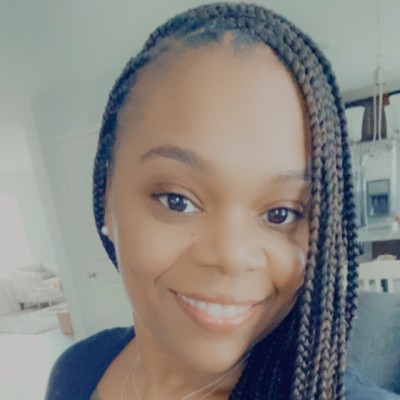 People Ops Partner, Drip
Impressive Milestone: She created a DEI Group that builds community through a quarterly book club and discussions honoring all holidays and events. She also made the #allthingsdei Slack channel where Drip employees can hold conversations and share resources on how to expand to help the company expand.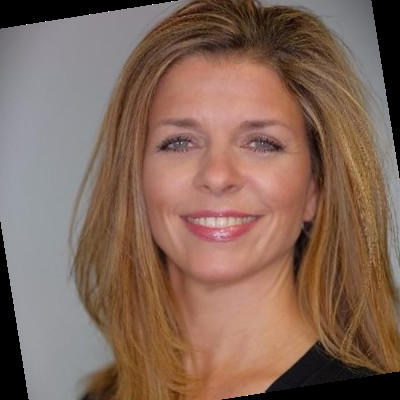 Talent Acquisition Professional, Philips, North America
Impressive Milestone: Cheryl advocates for underrepresented groups and individuals, advancing DEIB within Philips Healthcare. She is constantly sourcing talent from underrepresented groups and reminding leaders that everyone should foster DEIB within the company.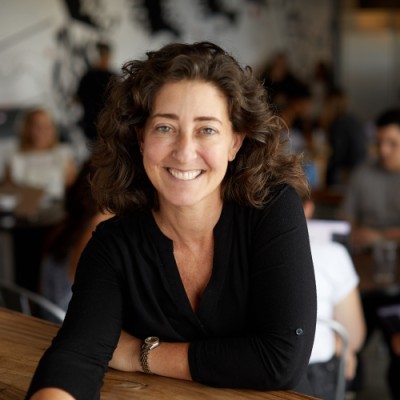 Chief Heart Officer, VaynerMedia
Impressive Milestone: As chief heart officer in VaynerMedia, Claude defines herself as an "emotional optimist, coach, manager, and mentor." Her role is to put empathy at the forefront of the company. She helps the employees find the answers and a home in the company they work for.
How to Follow: Twitter @claudesilver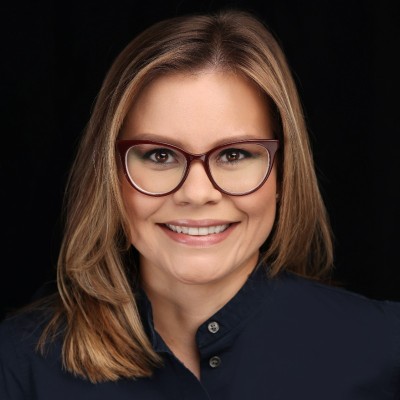 Executive Communications Manager, CISCO
Impressive Milestone: Throughout the years, she has committed her life to inclusion and representation. Crystal has always advocated for greater diversity in the company and in the industry. She's also mentoring women from their teens up to their early careers.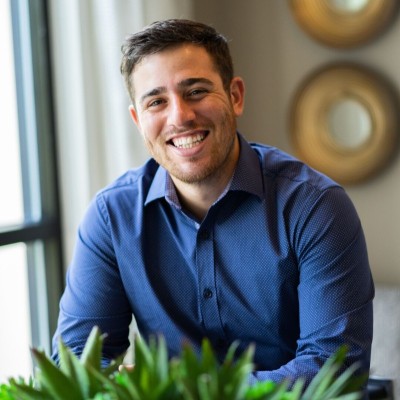 Founder, Mastering College to Career Academy
Impressive Milestone: Daniel has helped minorities and international college students land their dream jobs through his company and podcast, " Mastering College to Career." He's helped students get jobs in companies like Google, Deloitte, Disney, Amazon, and more.
How to Follow: masteringcollegetocareer.com/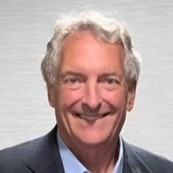 Speaker | Author | Professor
Impressive Milestone: Dave has been called the "Father of modern HR" and "HR thought leader of the decade." He's ranked as the number one management guru by Business Weeks and one of Forbes's top five coaches. Thinker50 recognizes him as one of the world's leading business thinkers.
How to Follow: The RBL Group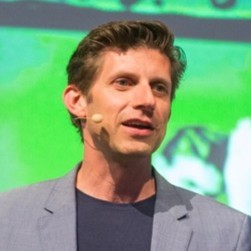 Executive Director and Member of the Board, Insight 222
Impressive Milestone: He is a globally respected writer, speaker, and executive consultant on data-driven HR, people analytics, and the future of work. His articles were published on LinkedIn and myHRfuture.com.
How to Follow: Digital HR Leaders podcast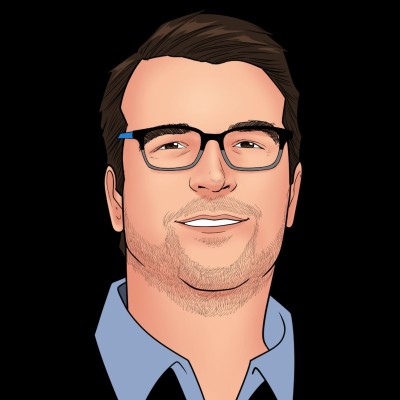 Chief People Officer, Eventbrite
Impressive Milestone: David has worked as an HR leader in companies like Twitter, Shell, Zendesk, and Electronic arts for the past twenty years. His specialties include Hyper-growth, workforce planning & global headcount, performance model design & adoption, and DEI.
How to follow: Twitter @dphanrahan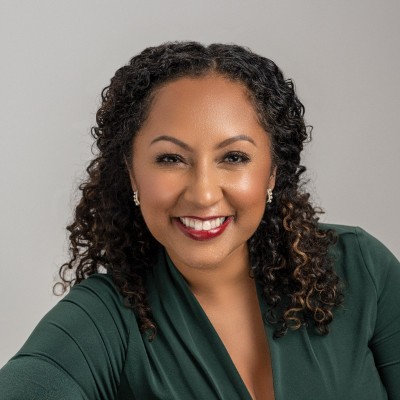 Managing Partner, Uplifting Impact | Founder, Flying Elephant | Author
Impressive Milestone: She's a highly respected thought leader with almost two decades of experience researching, designing, and building asset-based solutions to complicated social and business opportunities. She's also authored three children's books: "I am a Boy of Color," "I am a Girl of Color," and "Cloth Crown."
How to Follow: deannasingh.com/blog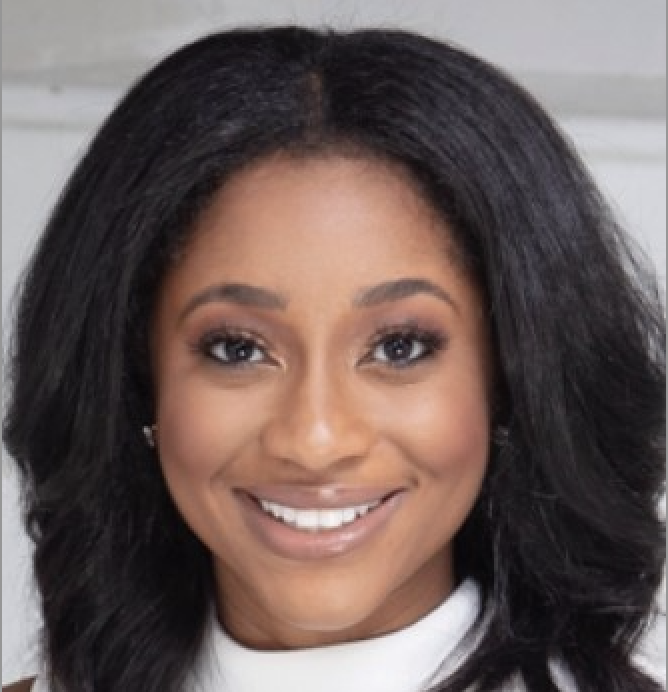 Vice President Diversity, Equity, Inclusion, and Engagement, Hilton
Impressive Milestone: With her help, Hilton has been recognized as the Best Place to Work for Disability Inclusion in the US by Disability: IN and the American Association of People with Disabilities. Hilton has also been named the top company for Employee Resource Groups and ESG.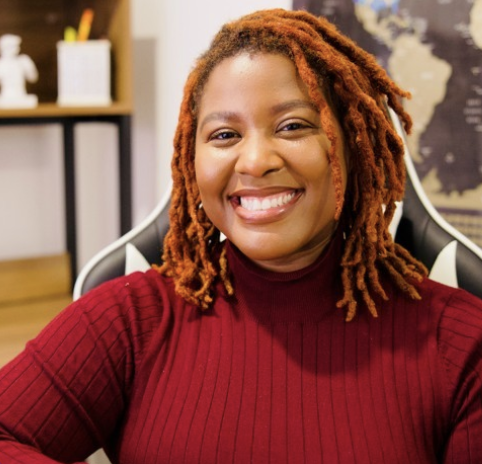 Manager, Datadog
Impressive Milestone: She's the founder of Security in Color, a platform that educates, empowers, and provides accessible cybersecurity resources to everyone. She is also chief of Membership for the nonprofit Women's Society of Cyberjutsu.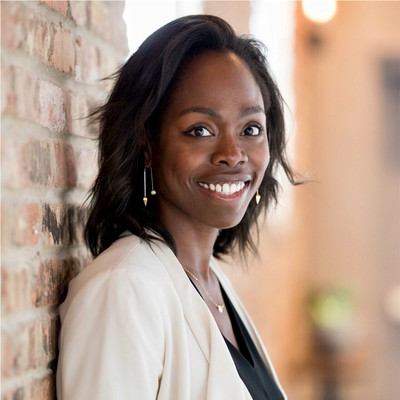 Head of Diversity, Inclusion & Belonging at Upwork
Impressive Milestone: Dr. Thomas led multiple initiatives around hiring and developing talent from underrepresented groups. One of these initiatives was the GlowUP, Upwork's enrichment program for and by leaders of color. GlowUP was designed and developed with Harvard Business Publishing Corporate Learning.
How to follow: Twitter @ErinLThomasPhD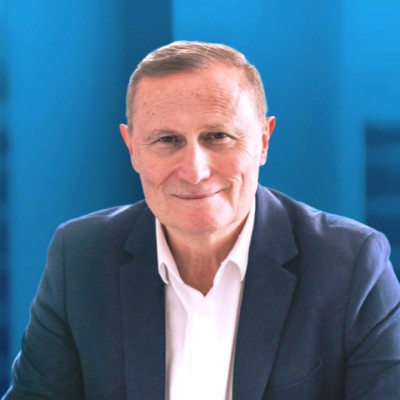 Founder and Director of People2Recruitment 
Impressive Milestone: Speaker, recruitment and leader, and author of Savage Truth. He has been voted Australia's most influential recruiter.
How to Follow: The Savage Truth blog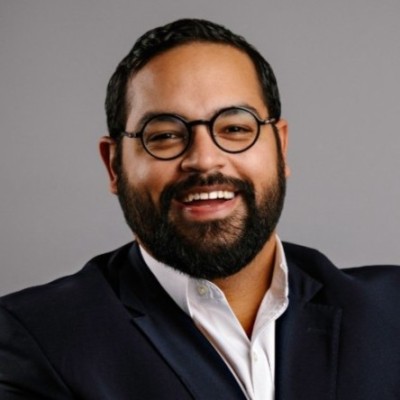 Co-founder, President & CEO, San Diego Squared
Impressive Milestone: Harid co-founded and leads San Diego Squared, a nonprofit focusing on increasing diversity in STEM careers. They do this through scholarships, mentoring, and other programs.
How to Follow: hpuentes.com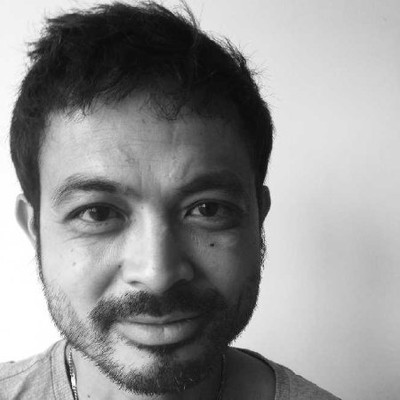 Curator, Recruiting Brainfood 
Impressive Milestone: Recruiting brainfood is one of the best weekly newsletters in recruitment (with at least 30,000 subscribers). Its mission is to help recruiters and HR professionals get better by sharing great recruiting / HR content from lesser-known sources in a weekly newsletter. 
How to Follow: The Recruiting Brainfood newsletter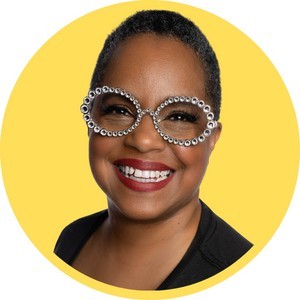 VP of Talent Acquisition and DEIB, Textio
Impressive Milestone: Jackie is a DEI advocate with years of experience and knows all about finding the right talent. She also hosts the show "But First Coffee," where she and her guests discuss HR trends over coffee.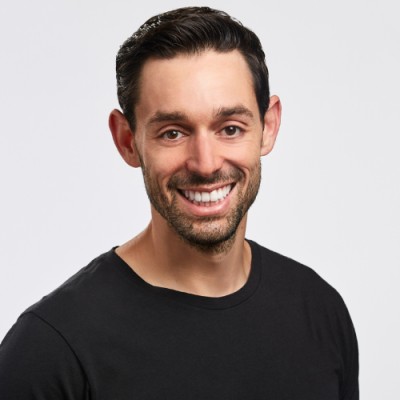 Co-Founder Future of Work Community | Author | Speaker
Impressive Milestone: He is a four-time best-selling author and a TED speaker. He believes in creating organizations where employees WANT to show up for work. He also has a Youtube channel where he talks about leadership, the future of work, and Employee Experience.
How to follow: YouTube Jacob Morgan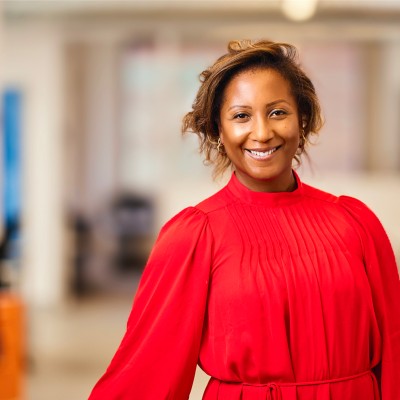 Director of Employee Experience at Mission North
Impressive Milestone: She designed the DEI strategy in her company, Mission North. She created a scholarship for underrepresented women studying communications, marketing, or public relations. In addition to the scholarship, the program also offers a fellowship for on-the-job training and real work experience.
How to Follow: Twitter @janessasaidso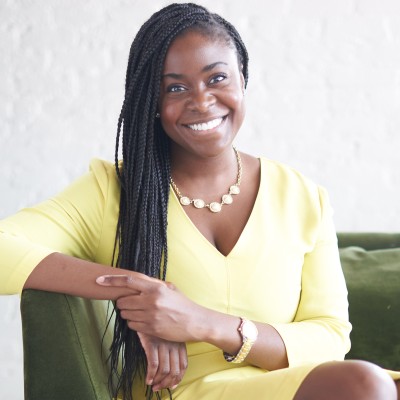 CEO and Founder, The Mentor Method
Impressive Milestone: She created an easy-to-use software to help companies build a scalable mentorship program to retain and develop underrepresented talent. She also founded the Mosaic Awards ( SXSW innovation award). The award recognizes leaders who advance DEI in the workplace.
How to follow: thementormethod.com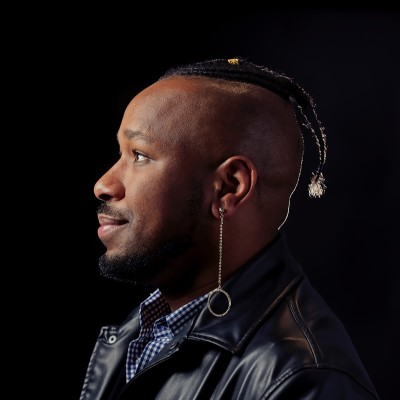 Chief DEI Officer, Nike
Impressive Milestone: Jarvis was named Forbes 30 Under 30 in the Sports class of 2021. He oversees a team committed to promoting diverse representation and a culture of belonging in Nike and outside.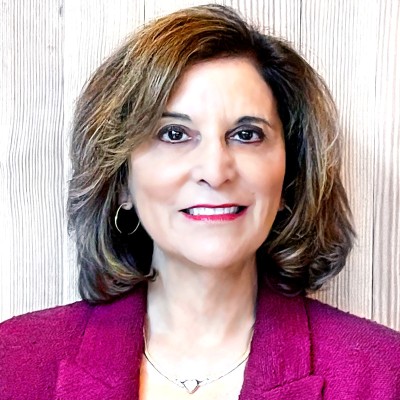 Founder Future Workplace Academy | Writer
Impressive Milestone: Jeanne is a partner in an HR advisory and research firm and co-author of "The Future Workplace Experience: 10 Rules For Mastering Disruption in Recruiting and Engaging Employees."  She also writes articles for Fast Company, Forbes, Financial Times, Harvard Business Review, SHRM, and more.
How to Follow: Twitter @jcmeister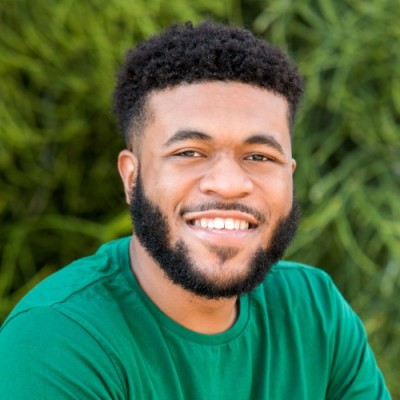 CEO & Founder, ColorStack
Impressive Milestone: Jehron founded and leads ColorStack. It's a tech nonprofit that wants to increase the number of Black and Latinx Computer Science graduates who will have technical careers. He's helped many Latinx and Black communities get opportunities with some of the best employers.
How to Follow: https://www.colorstack.org/about-us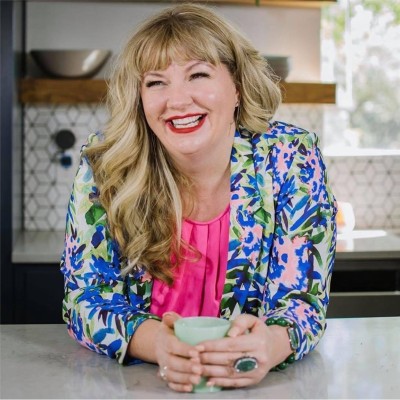 Founder Workology Blog | Podcast Host
Impressive Milestone: Workology has reached 800,000 HR and workplace leaders through its monthly podcast, newsletters, training, articles, courses, and more. She's been interviewed by HR Magazine, Fast Company, Entrepreneur, Forbes, and the Economist.
How to Follow: Workology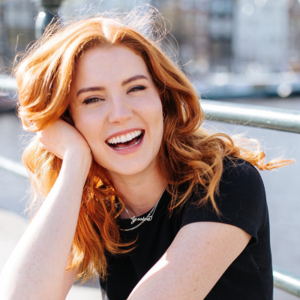 Chief Operating Officer, Whereby
Impressive Milestone: As Chief Operating Officer, she believes in putting Diversity, Equality, and Inclusion at the company's core. She also believes that companies focusing on a culture centered on DEI have a competitive advantage.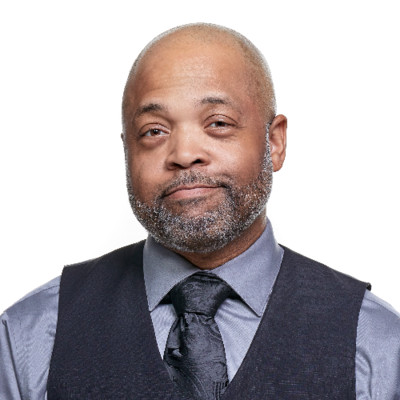 Vice President for Marketing Proactive Talent | Author | YouTuber
Impressive Milestone: Jim has consulted for companies like Microsoft, Google, MCI, Siemens, and other startup companies. He manages an award-winning blog and was named Monster.com's "Ten Top Employment Bloggers to Follow on Twitter." He's the author of five HR-related books.
How to Follow: Youtube Jim Stroud Show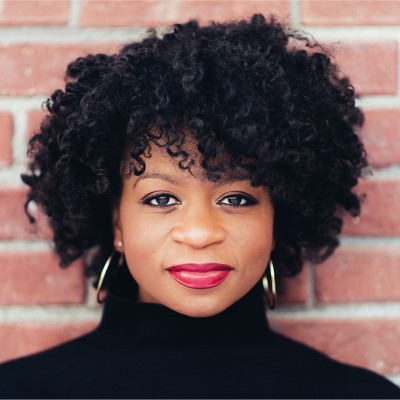 Impressive Milestone: Jodi is a speaker and writer talking about authenticity, intersectionality, and company culture. Her TEDx Talk, " The Myth of Bringing Your Full Authentic Self to Work," has over 1.4 million views.
How to Follow: www.jodiannburey.com
Head of Diversity & Inclusion, Compass Real Estate
Impressive Milestone: Jodie created and leads Compass' yearly Summer Internship Program, which focuses on recruiting Black, Latinx, and Indigenous college students to the product and engineering department. The students are then offered to come back and work for Compass in the Tech department when they graduate.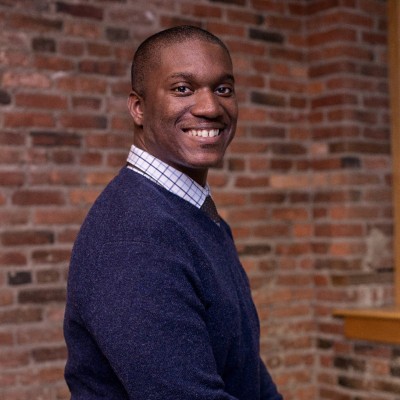 CEO and Founder Jumpstart | HR Podcast Host
Impressive Milestone: Jumpstart offers HR consulting for startups and small businesses. He also hosts the podcast "Business, Life and Coffee" and "While We Were Working" with Sommer Ketron.
How to follow: While We Were Working Podcast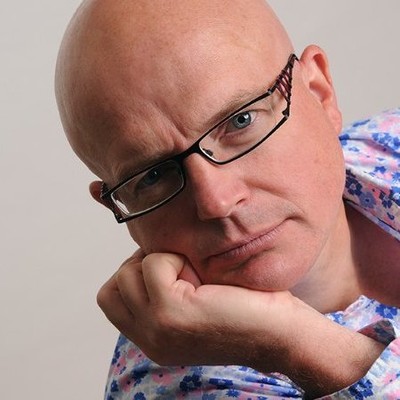 People and Organization Development Strategist | Author
Impressive Milestone: He runs a popular blog: Strategic HCM. He's also the author of "Strategic Human Capital Management: Creating Value through People," a 2006 book whose content is still relevant today. He's also the creator of the melded network HR model.
How to follow: Twitter @joningham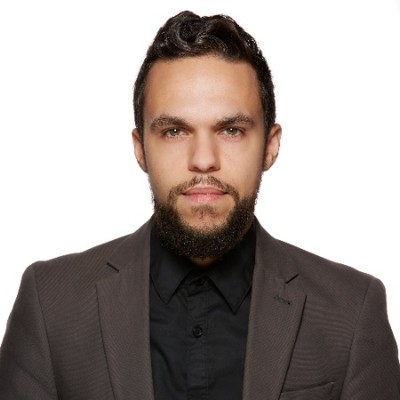 Director of Inclusive Cultures, Inclusion and Diversity, Best Buy | Host and Facilitator, Candid Conversation
Impressive Milestone: John has spent more than 15 years learning and partnering with thousands of executives, facilitators, and emerging leaders about inclusive leadership. He helped Best Buy launch its support and investment in diverse businesses and BIPOC by 2025.
Principal Analyst, HR Examiner 
Impressive Milestone: Seasoned HR Tech analyst at HR Examiner. HR Examiner is an HR Technology Industry Analyst firm covering a broad range of HRTech to guide vendors and practitioners in understanding HR Tech. 
How to Follow: HRExaminer blog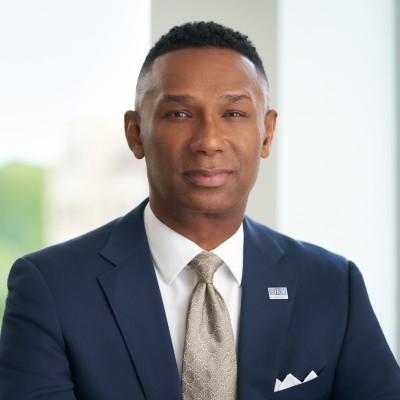 President and CEO, SHRM (Society for Human Resources Management) 
Impressive Milestone:
He is frequently asked to testify before Congress on critical workforce issues and authors the weekly USA Today column, "Ask HR." He also chairs the U.S. President's Advisory Board on HBCUs (Historically Black Colleges and Universities).
How to Follow: Articles on Muck Rack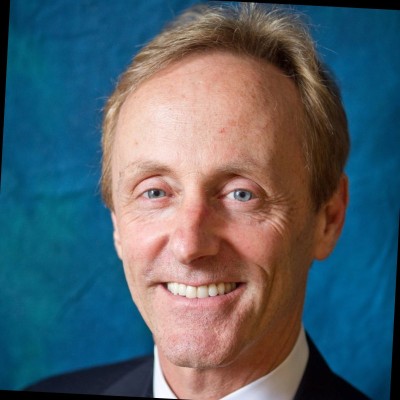 Founder, Bersin & Associates, now known as Bersin by Deloitte.
Impressive Milestone: Industry analyst, researcher, educator, and technology analyst covering all aspects of corporate HR, training, talent management, recruiting, leadership, and workplace technology. A personal coach to HR and business leaders around the world.
How to Follow: joshbersin.com/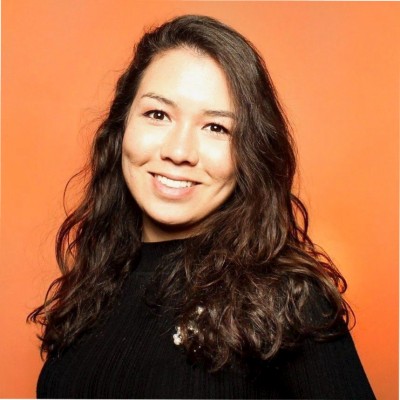 Manager, Education Partner Program, Hubspot
Impressive Milestone: Julia incorporated micro-internships into Hubspot's 2016's Education Partner Program. Through this, students apply the skills they learn in the program by working on short, paid, professional projects with Hubspot's customers.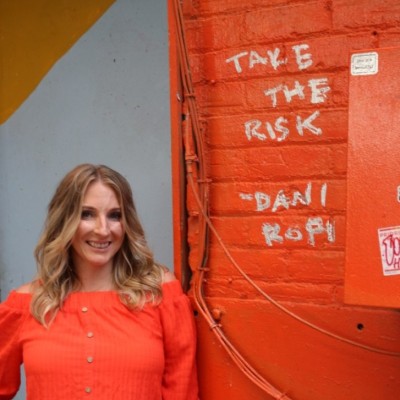 Executive Director, Disability Solutions | Co-Host, Crazy and the King Podcast
Impressive Milestone: Under Julie's leadership, her company has worked with numerous brands like PepsiCo, Frito Lay, Bristol Myers Squibb, and many more to help them attract hire, and retain disabled talent. She also co-hosts the Podcast Crazy and the King with Torin Ellis.
How to follow: https://www.crazyandtheking.com/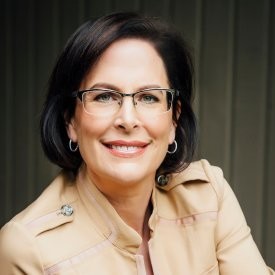 Chief People Officer & EVP of Human Resources, Microsoft
Impressive Milestone: Her goal as Chief People Officer and EVP of Microsoft is to inspire the company's 217,000 plus strong employees to achieve their goals in a culture that "attracts and inspires the world's most passionate talent." She also sits on the National Center for Women and Information Technology (NCWIT) board and the Society for Human Resource Management (SHRM).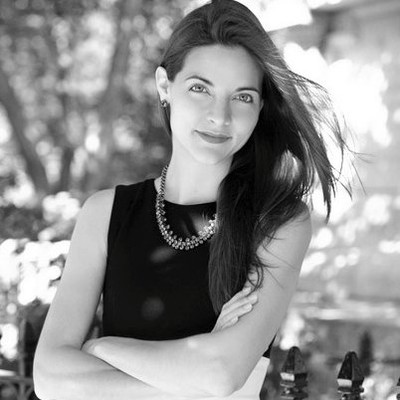 Founder & CEO at The Muse
Impressive Milestone: She founded the Muse, a job search and career advice platform that serves over 75 million people a year. She's also the author of "The New Rules of Work," a Wall Street Journal bestseller.
How to Follow: Twitter @kmin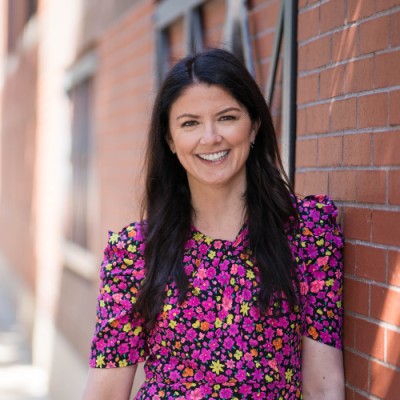 Chief People Officer, Hubspot
Impressive Milestone: Katie has been Hubspot's Chief People Officer since 2017. While under her care, Hubspot became recognized by Glassdoor, Comparably, and Fortune as a great place to work for women, parents, diversity, and culture.
How to Follow: Twitter @Katieburkie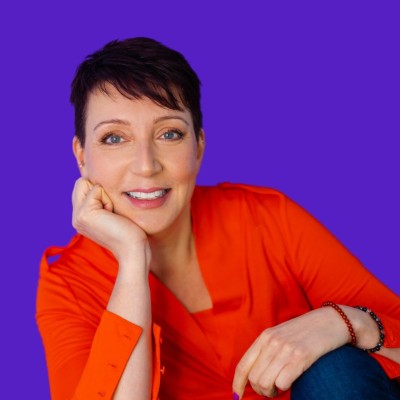 Founder Disrupt HR, London, Bristol, Cambridge & Glasgow, and the Searchologist.
Impressive Milestone: Author of the best-selling book "The Robot-Proof Recruiter," one of the best books for improving the candidate experience and response rates.
How to Follow: Twitter @KatrinaMCollier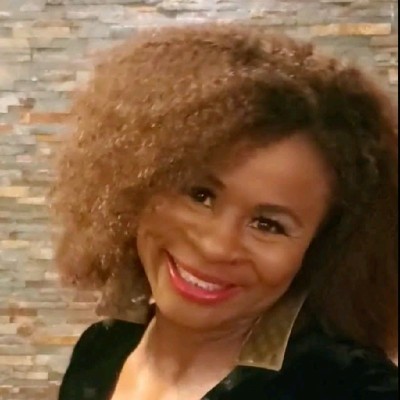 Director of People and Culture, Move United
Impressive Milestone: Kari is a decorated, retired US Army sergeant and a three-time paralympic gold and silver medalist. She uses her voice to advocate for the inclusion of military veterans and persons with disability inside and outside her company.
Founder, DEI Collective
Impressive Milestone: She founded DEI collective, a consultancy with a mission to help source and retain talent from underrepresented groups. They ensure companies create sustainable, measurable changes in their work culture through training, events, and innovation.
How to follow: hello-collective.com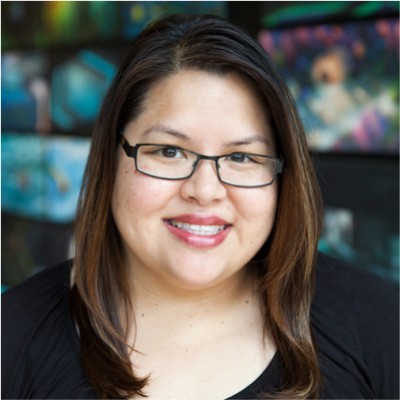 Director of Talent and Outreach, Pixar
Impressive Milestone: Kim heads Pixar's University Programs and the Talent Partner (HRBP) program. She's also a member of the Women In Animation – Bay Chapter. The organization aims to empower women in animation and reach a gender balance by 2025.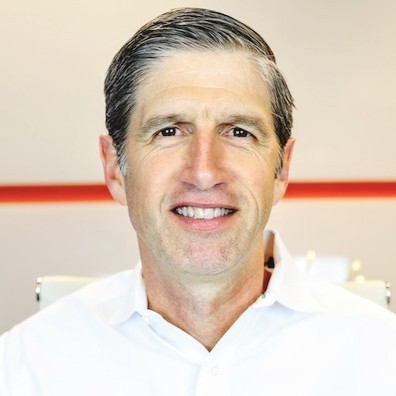 SVP Global Talent Acquisition | Founder HR Capitalist and Fistful of Talent | Author
Impressive milestone: Kris led Human Resources for a few Fortune 500 companies and startups. He also blogs regularly on HR Capitalist and Fistful of Talent. He believes that the key to great business results is hiring great people and maximizing their motivations, performance, and effectiveness once you have them.
How to follow: HR Capitalist, Fistful of Talent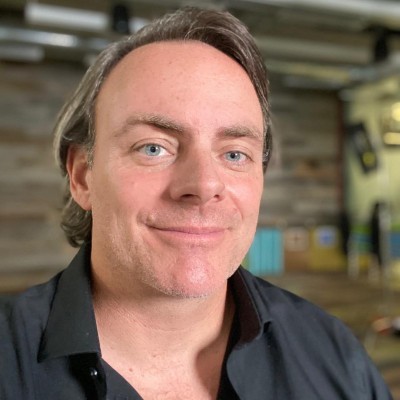 Founder, Author, Speaker, and Podcaster, Amplify
Impressive Milestone: Author of best-selling HR book "Redefining HR: Transforming People Team to Drive Business Performance." A regular writer for Fast Company publication. Specializes in the "future of work." Included in the list of top HR influencers by Huffpost, HR Examiner, and LinkedIn. 
How to Follow: Redefining HR Podcast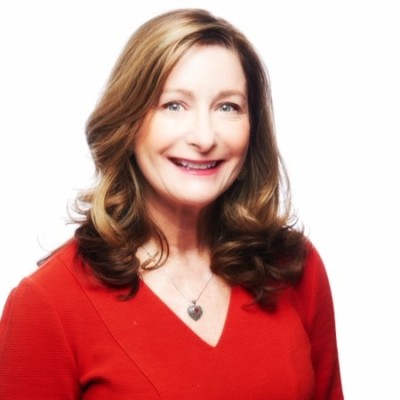 Co-founder and Partner at the SMB Group | Blogger | IT Analyst
Impressive Milestone: Laurie was one of the 2018's Fit Small Business top influencers. As co-founder of the SMB Group, she helps business owners get the most from technology. She also runs a blog full of practical advice for IT and business management.
How to Follow: Twitter @lauriemccabe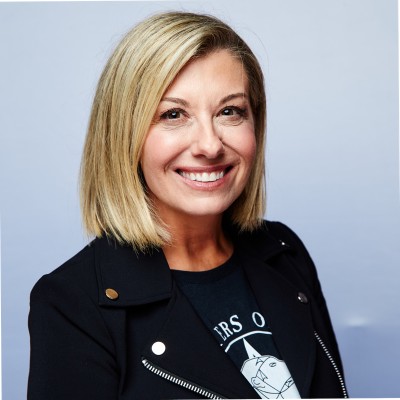 Member of the Board, The Workforce Institute and CareerPoint, Founder, Punk Rock HR
Impressive Milestone: HR leader, influential writer, speaker, and entrepreneur. Laurie was featured in Entrepreneur, Fast Company, Inc, CIO, and Business Insider. Writer of the best-selling book "Betting On You: How to Put Yourself First and (Finally) Take Control of Your Career."
How to Follow: The Punk Rock HR podcast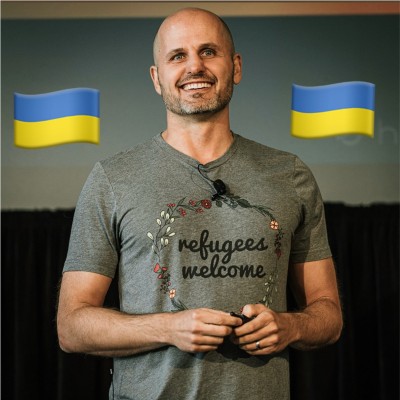 Co-founder, Humu & Gretai.ai | Former Google CHRO | Author
Impressive Milestone: During the ten years he worked for Google, Google has been named the Best Company to Work For and received over 100 awards as an employer of choice. He's also the author of the New York Times best-selling book "Work Rules!"
How to Follow: Twitter @LaszloBock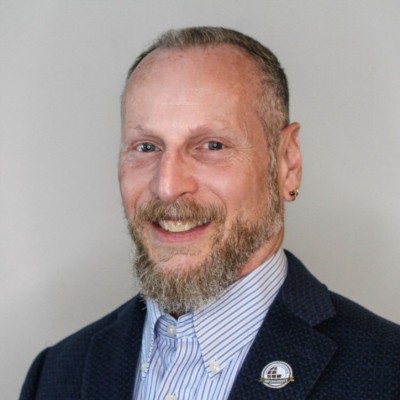 Senior Leader, Strategic Sourcing Functional Excellence at Boeing |Author
Impressive Milestone: He mentors and coaches people from the underrepresented community through the Global Mentorship Initiative, JumpStart Mentoring Program. He is the author of 23 books and was honored with a Top DEIB Leader Walk the Walk Award for his commitment to Diversity, Equity, Inclusion, and Belonging.
How to Follow: Through his books: www.amazon.com/-/e/B001JOYS9U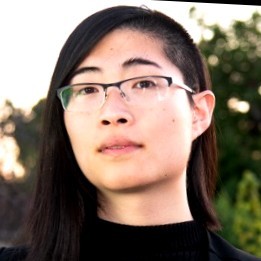 DEI Strategist and Consultant | Author
Impressive Milestone: Lily's work as a DEI advocate is on Forbes, CNBC, The New York Times, and Entrepreneur. She is the author of the book " Gender Ambiguity in the Workplace: Transgender and Gender-Diverse Discrimination," and "DEI Deconstructed: Your No-Nonsense Guide to Doing the Work and Doing it Right" ( Out in October 2022).
How to Follow: Lilyzheng.co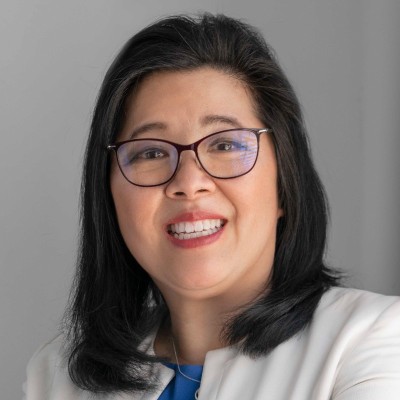 Founder, Wishing Out Loud LLC
Impressive Milestone: Lisa is an award-winning executive coach, diversity & inclusion speaker, DEI and belonging strategy consultant. She is also a Board member in the Dallas and Fort Worth area. She received the 2022 Leaders in Diversity Award from the Dallas business journal.
How to follow: wishingoutloud.com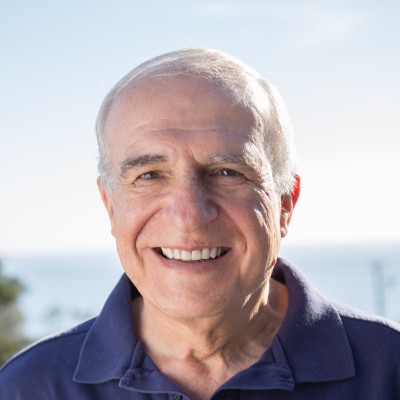 CEO, Performance-based Hiring Learning Systems | Author | Speaker
Impressive Milestone: Lou is the CEO and founder of the Adler Group and trained more than 40,000 recruiters and hiring managers. He is the author of Amazon's best-selling books: "Hire With Your Head and The Essential Guide for Hiring & Getting Hired."
How to Follow: Hire With Your Head Bookclub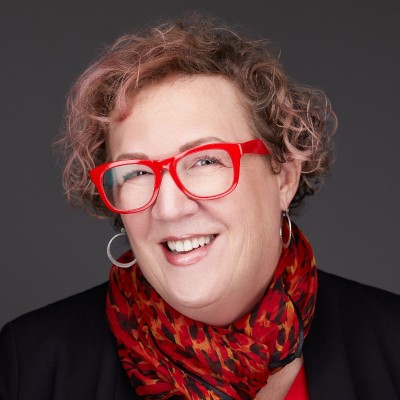 Chief People Officer, Stash
Impressive Milestone: Lynn has over 20 years of experience when it comes to strategic HR leadership and key talent acquisition, which helps in the growth of startups, private and public companies, and international ones. She was named Top 100 HR Leaders in the 2021 Global HRD100.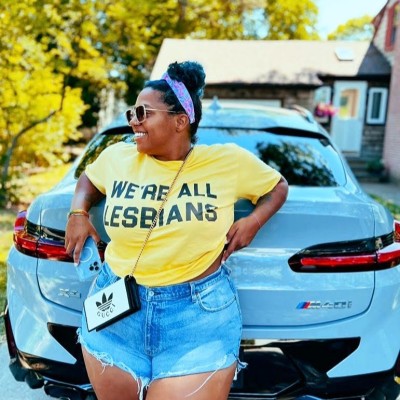 Founder, CEO, Blue Haired Unicorn LLC | Chief People Officer, GRAV |
Impressive Milestone: Madison is passionate about culture, employee retention, and racial inclusion. Madison's latest project is the Black Speaker's Collection. This collection features 1,700 Black speakers in 70 plus disciplines, diversifying speaking engagements across several industries, including HR.
How to follow: Blue Haired Unicorn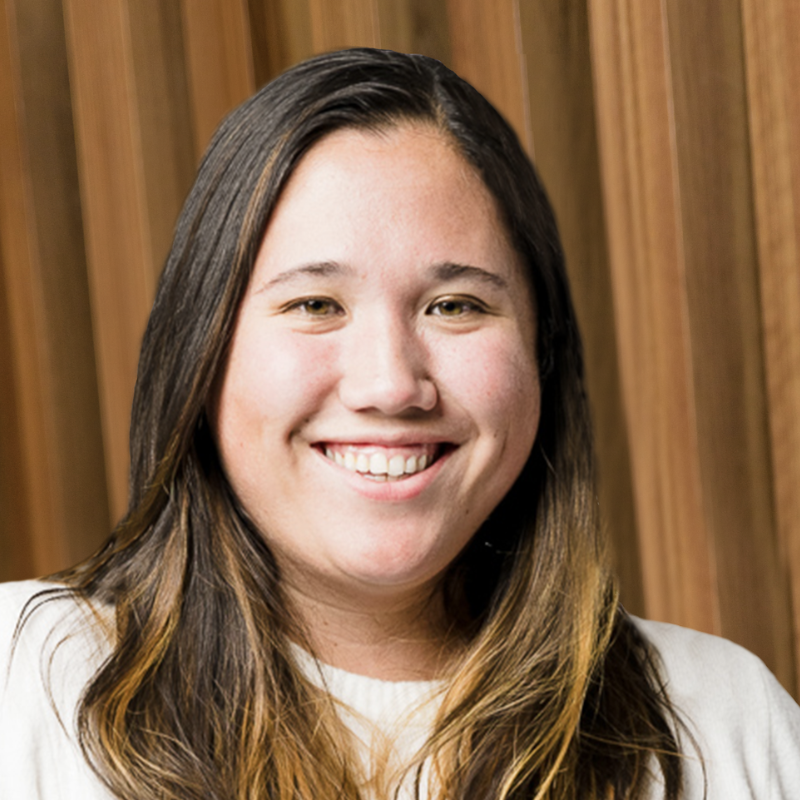 Director of Diversity, Inclusion & Belonging, Zapier
Impressive Milestone: Under her leadership, Zapier has yearly goals and measurable KPIs for each of its DIEB Pillars: people, products, and the public good. She also mentors the company's employee resource group. These groups include BIPOC of Zapier, Women of Zapier, and Prizm.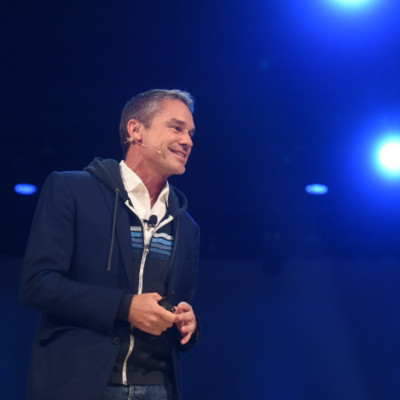 Head of Research + People, ADP, Founder of Marcus Buckingham Company 
Impressive Milestone: Founder of The Strengths Revolution that encourages leaders to focus on what they do best rather than weaknesses. Author of NY-best-selling books: "First, Break All the Rules" and "Now, Discover Your Strengths."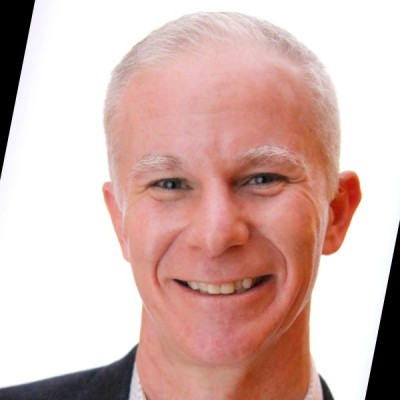 Founder/Managing Principal, IA | HR Tech Influencer | C-Suite Advisor
Impressive Milestone: Mark has over 25 years of experience in the HR field. He is the head of IA, a management consulting firm helping organizations with 1,000 to 500,000 employees in all things HR. He's been featured by the Wall Street Journal, New York Times, Forbes, CNN, and NPR.
How to Follow: Voice of HR Blog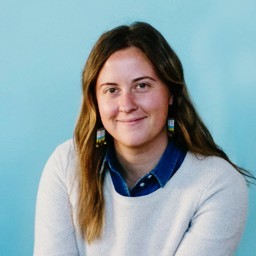 Head of Talent at Elpha
Impressive Milestone: Mary is the head of talent & partner success at Elpha. Elpha is a startup aiming to help women navigate careers in technology. Mary helps connect companies to hire more women at work.
How to Follow: @marycjantsch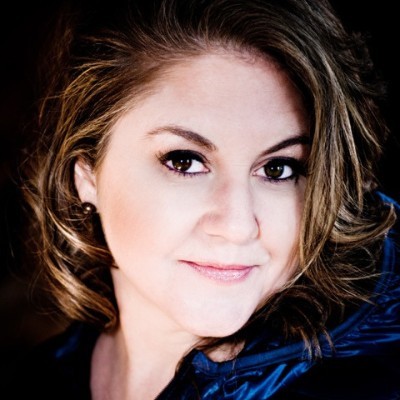 CEO, Talent Culture 
Impressive Milestone:  Globally recognized Talent Management and HR Tech brand strategist, analyst, digital catalyst, author, and speaker. As founder of the #WorkTrends Community, she has worked with hundreds of companies like Microsoft, IBM, and Google to help them recruit and empower stellar talent.
How to Follow: #WorkTrends podcast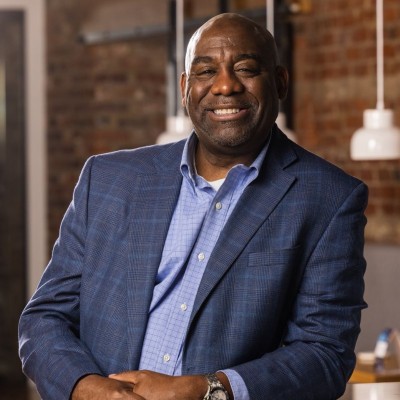 Director of Diversity and Inclusion, Genworth
Impressive Milestone: He has displayed a profound commitment to DEI, not only to his company but also to the communities it serves. He volunteers on nonprofit boards and helps Historically Black Collages in his area with things like resume writing, job prep, and career advice.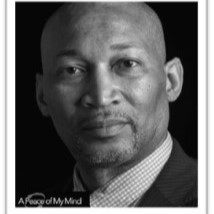 Vice President, Inclusion and Diversity, Starbucks
Impressive Milestone: Michael is a strategic and results-driven DEI leader. He works to create new programs and initiatives to boost diversity within the company as well as measures the impact these programs have. His expertise includes leadership coaching, mentorship, relationship development, conflict resolution, and mediation.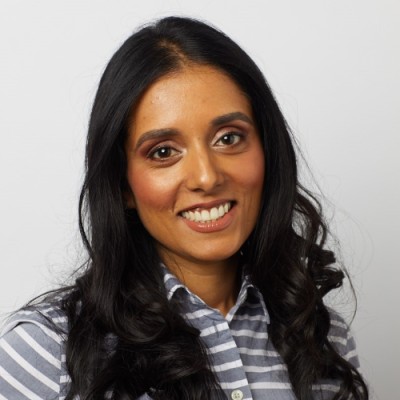 Head of Inclusion, Equity, and Impact, Carta
Impressive Milestone: She has spent over 15 years ensuring Black and Brown people were represented in campaigns. She also contributes to Entrepreneur, Harvard Business Review, Adweek, and Fast Company. She's the co-host of the Brown Table Talk Podcast on the LinkedIn Podcast Network.
How to Follow: www.browntabletalkpodcast.com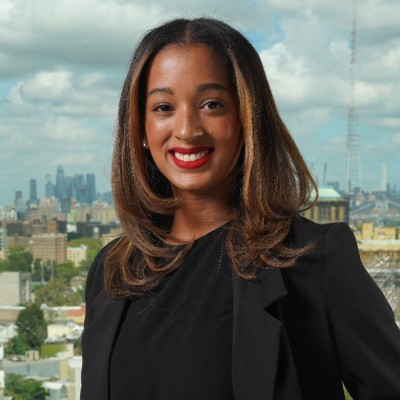 Global Chief Diversity Officer, National Grid
Impressive Milestone: Before joining National Grid, she was the Global Executive Director of Inclusion & Diversity for Estee Lauder Companies. She led the global inclusion strategy and operations for the companies' 45,000 employees in the 150 countries their products are sold.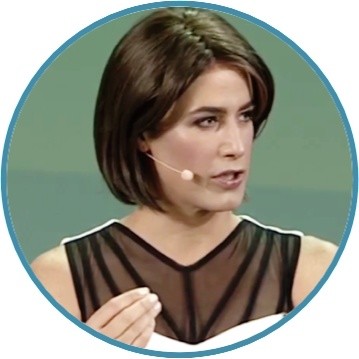 CEO and Founder, Translator Inc.
Impressive Milestone: As founder and CEO of Translator Inc, she is on a mission to increase empathy and equality through technology. Her company gives DEI training and Analytics Software for schools, nonprofits, and corporations.
How to Follow: www.translator.company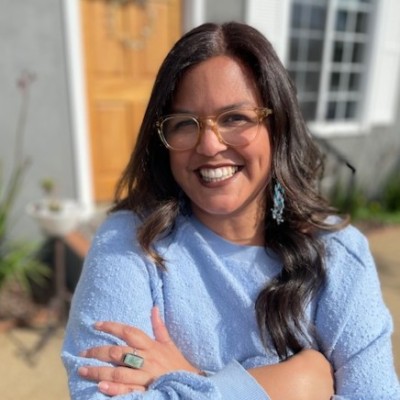 Founder and CEO, Vaya Consulting
Impressive Milestone: in Vaya, she transforms workplace culture for Fortune 500 companies, pre-IPO tech startups, Film/TV production, and nonprofits. She also consults and speaks globally. She was a lecturer on workplace diversity at the University of California Berkeley's Haas School of Business.
How to Follow: vayaconsulting.com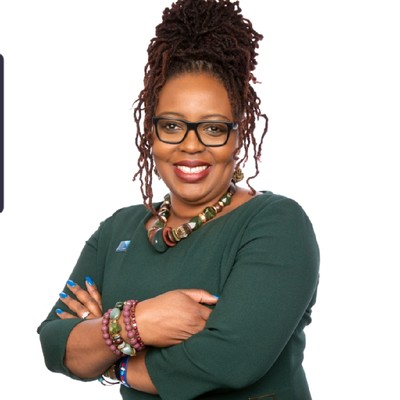 Vice President, Global Autism At Work, JPMorgan Chase & Co.
Impressive Milestone: She creates and executes strategies to develop a talent pipeline for people on the Autism spectrum. She establishes partnerships with regional Autism organizations, universities, and research institutes. She was recently recognized in 2022 for the  Top 50 Women We Admire in Dallas.
Founder and CEO, Model Expand
Impressive Milestone: Her company worked with organizations like Lyft, Twitch, and Hulu. They've also been featured in Harvard Business Review, Forbes, and Culture Amp. She's been invited by the Obama Administration to participate in a private roundtable for top talent in Silicon Calley, and she's been chosen by the U.S. State Department to represent the US in the Global Women in Tech initiative.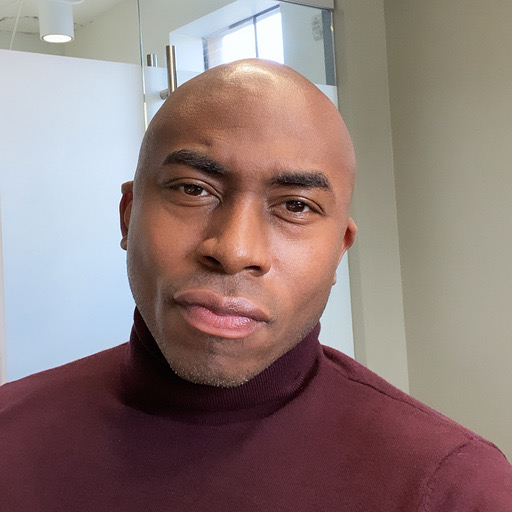 Head of People, Mainstreet
Impressive Milestone: Patrick launched "DEI More Than A Buzzword," an initiative giving employees an experience highlighting neurodiversity and DEIB topics. He's also involved in the community, sitting on the board of directors of Atlanta Angels as their DEI director.
How to Follow: The Breakfast Club
Campus and Diversity Hiring Programs Manager, Carters Inc.
Impressive Milestone: Under her leadership, the company's diversity numbers in 2021-2022 have increased compared to the previous years. She also sits on the company's Diversity Advisory Council.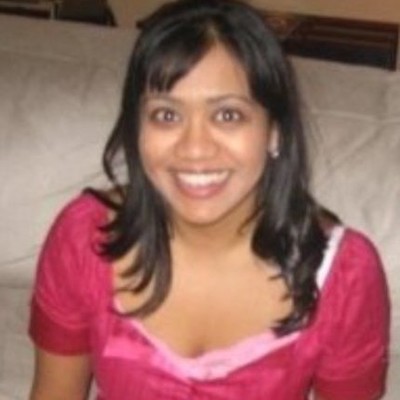 Senior Director of Diversity, Equity and Inclusion, GoodRx
Impressive Milestone: She has over 15 years of experience with DEI, mentoring women who want to launch a career in tech. She also spoke at conferences and events like Harvard WeCode, AthenaHacks, PennApps, MetroHacks, SHPE, WIT, WICS, and OSTEM.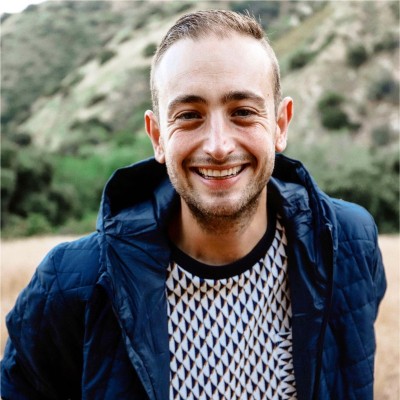 Senior Director | Head of People, Talent & Inclusive Culture, Toucan
Impressive Milestone: Built Global Inclusion Recruiting strategies at LinkedIn, Facebook, Uber, and SpaceX. He also created Global Programs for companies with nearly 20,000+ employees. 
Senior Manager of Early and Emerging Talent at Mattel Inc.
Impressive Milestone: She created Mattel's Future Leader Innovating Play Leadership Program (FLIP) to support emerging black talent. FLIP is an immersive experience that introduces Black college students to life at Mattel and provides them with knowledge and training that will help their careers.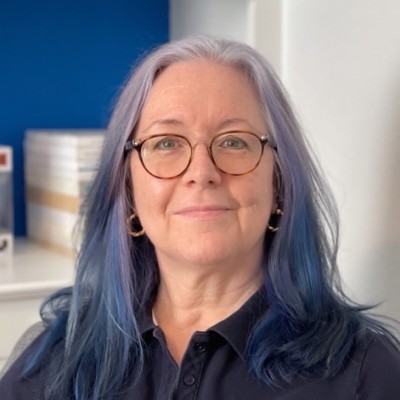 President ITM Group Inc | Founder HR Bartender | Author
Impressive Milestone: SHRM named her blog HR Bartender one of the top 5 HR blogs. She's also written books on effective meetings, recruiting, effective meetings, leadership training, and employee engagement.
How to follow: HR Bartender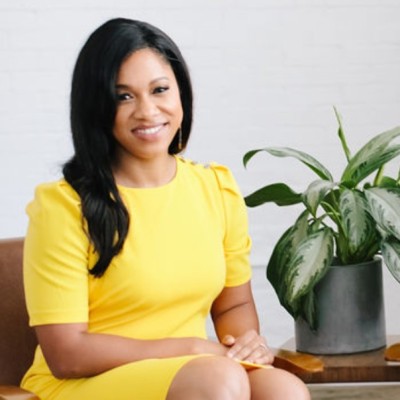 Co-founder, Chief Operating Officer, and General Counsel, Kanarys
Impressive Milestone: Star founded Kanarys, a technology company that uses data and analytics to solve the challenges of DEI in the workplace. She was named Inc. Magazine's Top 100 Female Founders in 2021 and Entrepreneur Magazines Top 100 Most Powerful Women in 2020
How to follow: www.starlettcarter.com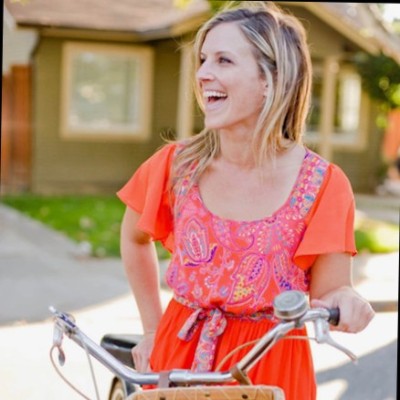 DEIB Lead and HR Business Partner at Samsung Research America
Impressive Milestone: She leads all the company's DEIB initiatives and changing the company culture from the bottom up. She's also worked as a senior manager in University programs where she implemented DEIB strategies.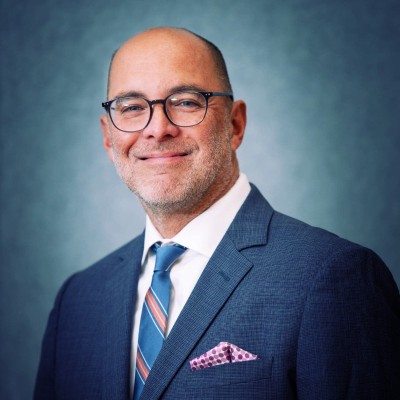 CEO of H3 HR Advisors | Chairman of HR technology conference
Impressive Milestone: He helped Oracle cooperate by developing and delivering the next generation of Human Capital Management. He's also an award-winning HR blogger, author, and speaker. He runs the weekly podcast HR Happy Hours.
How to Follow: Follow Steve on Twitter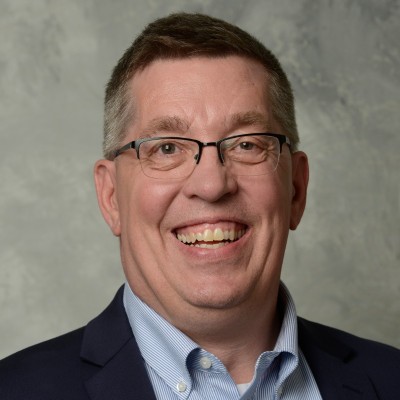 Chief People Officer for LaRosa's | SHRM Board of Directors
Impressive Milestone: He has over 30 years of experience in the HR industry with expertise in networking, company culture, and employee relations. He also runs the Everday People Blog and is a speaker at HR conferences and events.
How to Follow: Everyday People Blog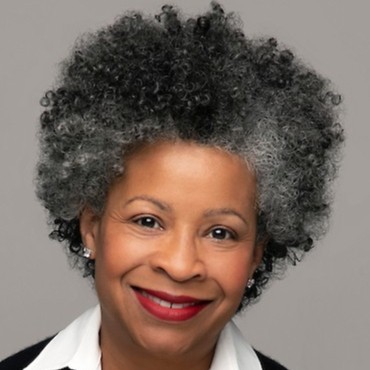 Founder, Susan-Long Walsh & Associates | TEDx Speaker
Impressive Milestone: She has over 30 years of experience in the HR field and shaped DEI initiatives in companies like Microsoft, T-Mobile, Starbucks, and the Bill & Melinda Gates Foundation. Throughout her career, she increased the hiring of underrepresented talent from diverse backgrounds.
How to Follow: SusanLongWalsh.com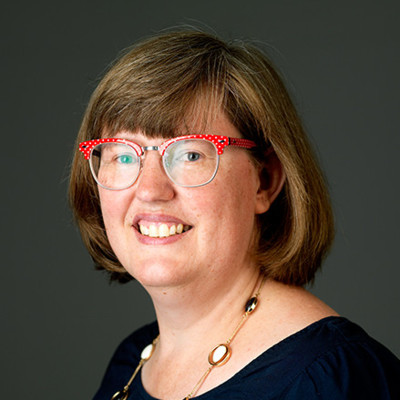 Evil HR Lady founder | Keynote Speaker
Impressive Milestone: Founder Evil HR Lady, Suzanne gives "career advice with a little snark" to companies, HR leaders, and employees. A former HR professional turned freelance writer, and speaker, her articles, blog posts, and advice have helped many people be better managers and build better careers.
How to Follow: Evil HR Lady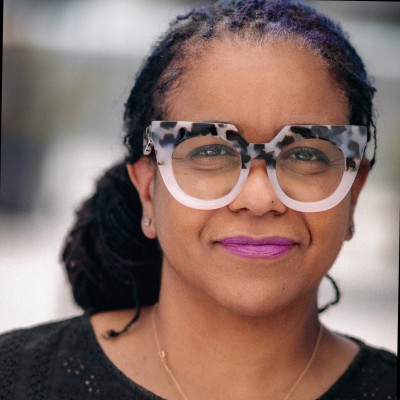 Vice President, DEI and Talent Management, Leaf Group
Impressive Milestone: Tara oversees the Leaf Group's DEI initiatives and hiring, which started when she joined the Leaf Group in 2016 as Director. Her work appeared in Tamara Winfrey Harris' "Dear Black Girl," a letter to young Black girls from Black Women.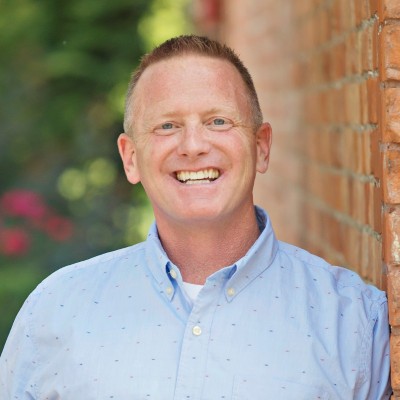 President, HRU Technica" Resources, President Association of Talent Acquisition Professionals 
Impressive Milestone: Author of the best-selling book "The Talent Fix: A Leader's Guide to Recruiting Great Talent." Was in the Top 10 Global HR Influencers by Workforce Magazine
How to Follow: The Tim Sackett Project blog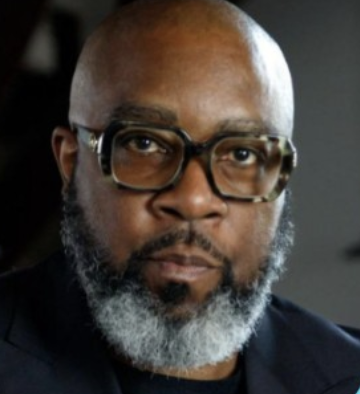 Founder, Torrin Ellis Brand | Author
Impressive Milestone: Torin is the author of "Rip the Resume," and the podcaster of "Crazy and The King." His organization ensures companies they consult for effectively attract, and retain talent who'll transcend their business vision.
How to Follow: Torinellis.com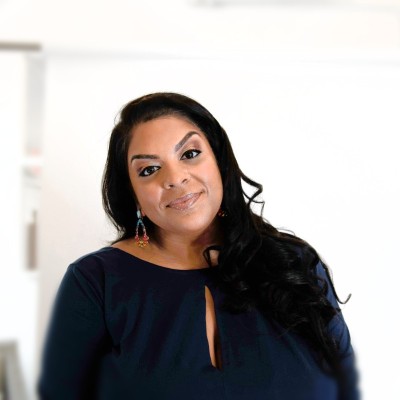 Senior Diversity and Inclusion Consultant, Unity
Impressive Milestone: She is passionate about increasing representation for Black professionals in the gaming industry. She received the Black in Gaming Foundation's Social and Economic Initiative Award. She has over a decade of experience working in Diversity and Inclusion for companies like Dell, Niantic, and Unity.
How to Follow: Thisistrini.com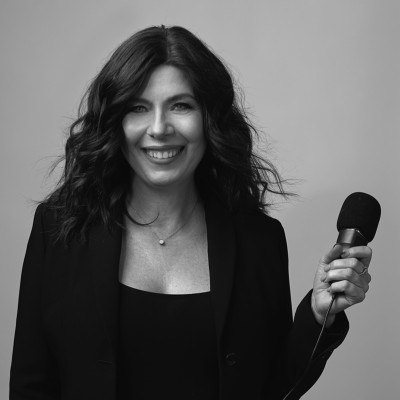 CEO and Principal Analyst at H3 HR Advisors | Podcast Host at HR Happy Hour
Impressive Milestone: Co-founder of the HRevolution Conference and Women of HR Blog. She has over 20 years of experience in public accounting, PR, healthcare, manufacturing, and IT.
How to Follow: Trish McFarlane website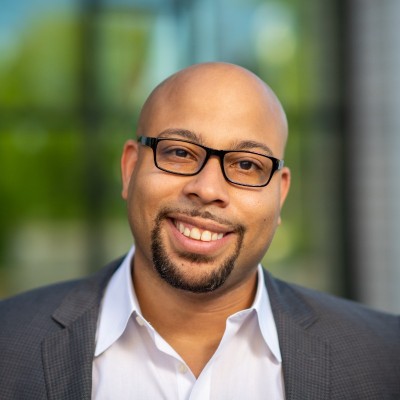 Head of University Recruiting, Target
Impressive Milestone: William leads a team responsible for the end-to-end hiring of college students. He also oversees early career programs and initiatives for Target. He's also active in the community and serves on the advisory board of the Darden School of Business and other nonprofit organizations.
How to follow: ronbrown.org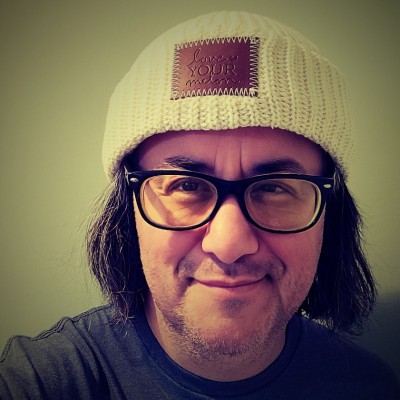 President, Producer, Editor, and Podcaster, Recruiting Daily
Impressive Milestone: Writer, speaker, and consultant in recruiting, leadership, talent management, and the future of work. He served as director for 15 HR tech startups. Wrote over 200 HR articles, spoke at over 150 HR conferences, and recorded over 1000 HR podcasts 
How to Follow: The RecruitingDaily Podcast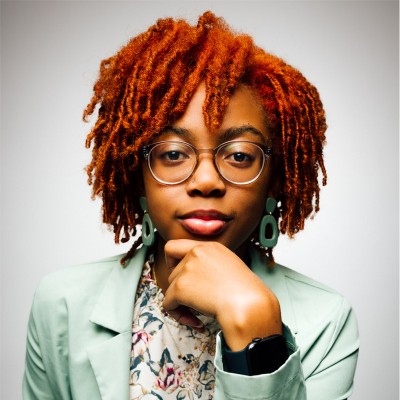 Equity Centered UX Strategist, Ally
Impressive Milestone: Zariah is the first "Equity Centered UX Strategist" at Ally Financial. She's the founder of the AEI Design Program, an initiative providing resources and virtual events to help prepare Black design college students to work in the industry.
How to follow: View her Portfolio
Why we wrote this:
Beyond eliminating boring and biased job descriptions, Ongig is committed to sharing HR and DEIB best practices. And part of this is collating this list of top influencers to help you stay current on industry trends. 
Shout-outs: