If you are not utilizing employee advocacy on your job descriptions, you are missing an easy opportunity to add social proof (a proven technique at persuasion) to your job openings!
A few stats on employee advocacy:
"Employees rank as the most trusted influencers when communicating about their company's engagement and integrity." (Edelman 2015 Trust Barometer, January 2015).
"Although content provided by friends and family is still the most trusted (72%), content provided by employees is trusted by 52%." (Edelman 2015 Trust Barometer, January 2015)
Employees as Brand Ambassadors — Candidates trust employees 3x more than the employer to provide information on working at the company. (LinkedIn Employer Branding Statistics)
But you don't need a fancy employee advocacy platform to do this.
What I recommend you leverage the simple "employee branding" tool we all know quite well: employee testimonials. However, these testimonials shouldn't just live on your careers home page, they need to be on every one of your job descriptions (which is often where more than 50% of your candidate traffic occurs!).
Here are 5 specific ideas for employee testimonials to your job descriptions:
1. Embed an employee testimonial
Check out how Hilton includes a simple testimonial from an employee on the right-hand rail of every job description. The big blue quotation mark draws the candidate's eye to the quote. Ongig's new "Live Testimonials" feature even allows you to include a link to the employee's LinkedIn profile.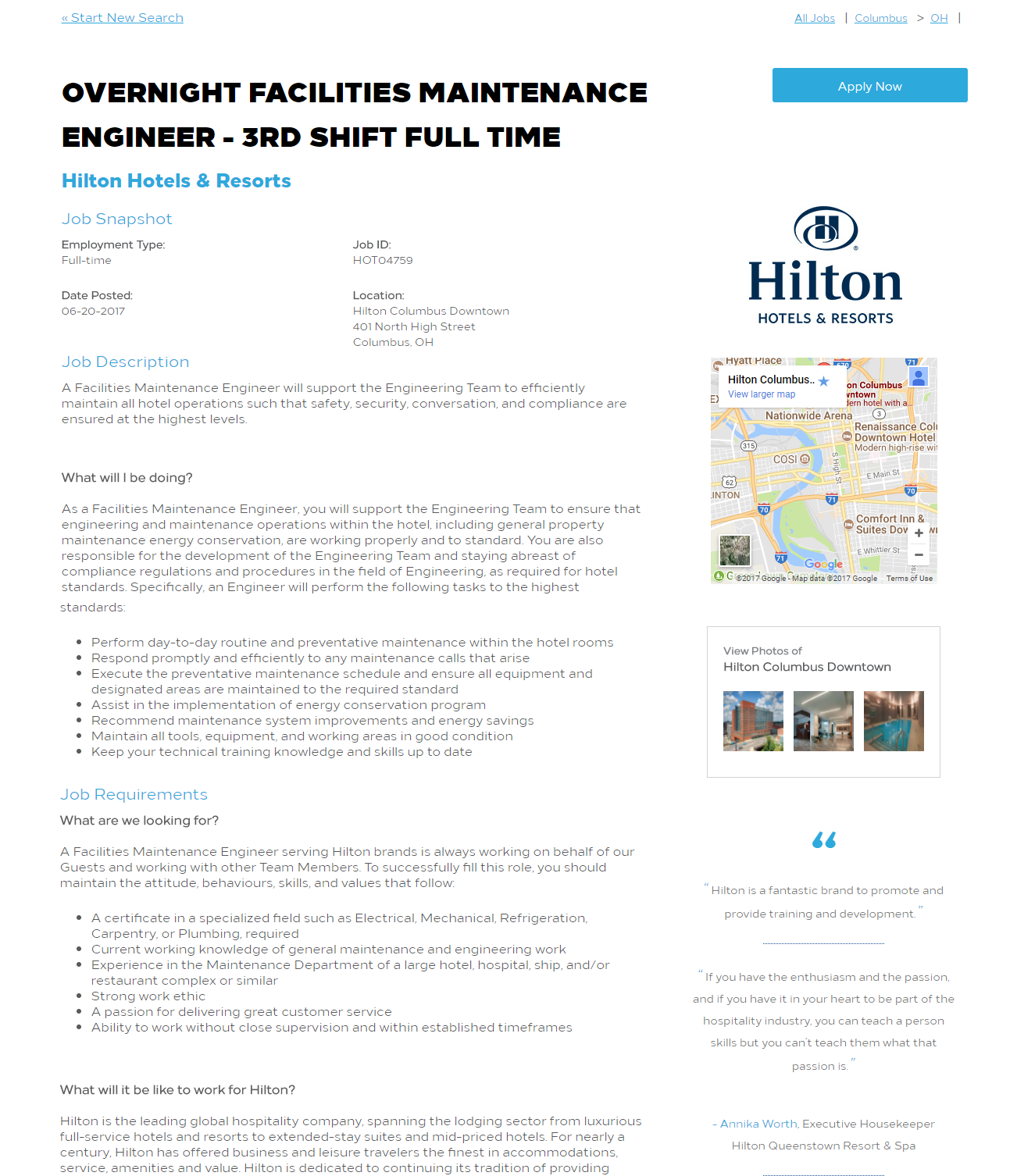 2. Embed an employee video that explains the job
You can also do what IT solution provider Align did which is include a video employee testimonial (in the right-hand rail of every job description). This is a fixed right hand rail that show up on every job ad.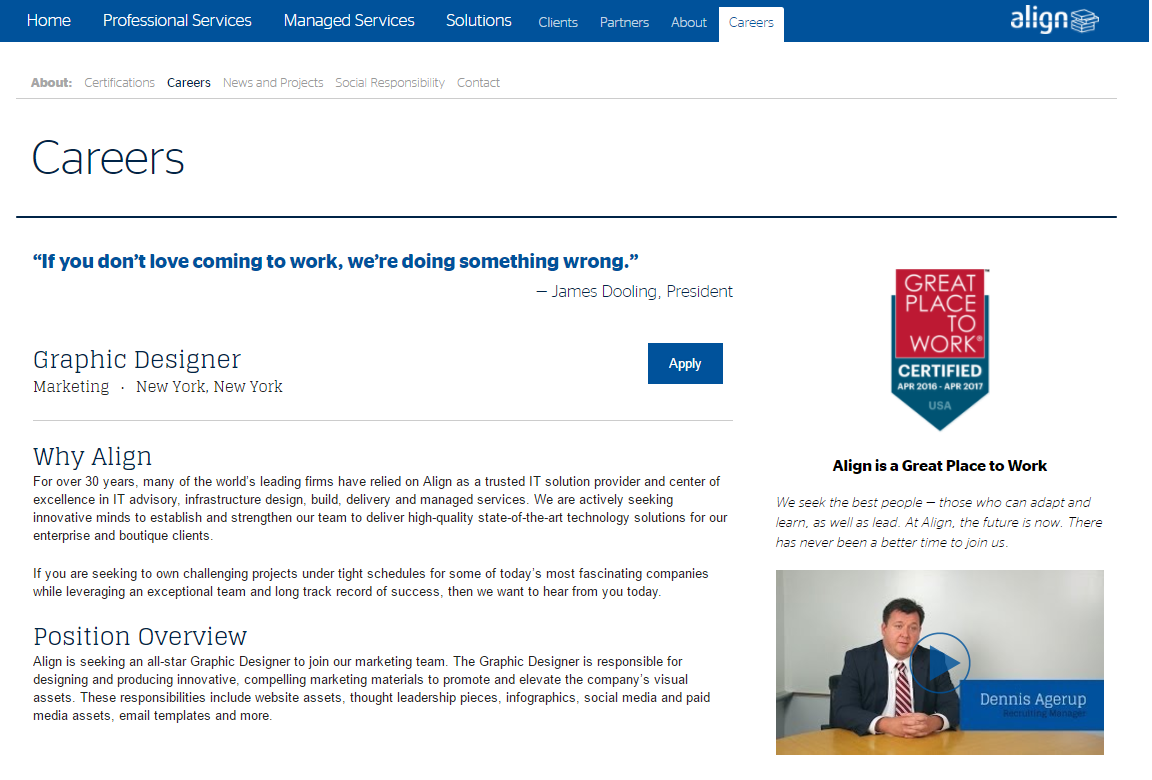 3. Embed a picture of employee(s) with caption
If using a picture (versus video) is more your style, check out this Hearst job ad that you might have seen in our 10 Examples of the Best Job Ads in 2017.
Hearst has this group picture on every job description and it has hover-over employee testimonials for all 7 employees pictured. How's that for an employee advocacy group!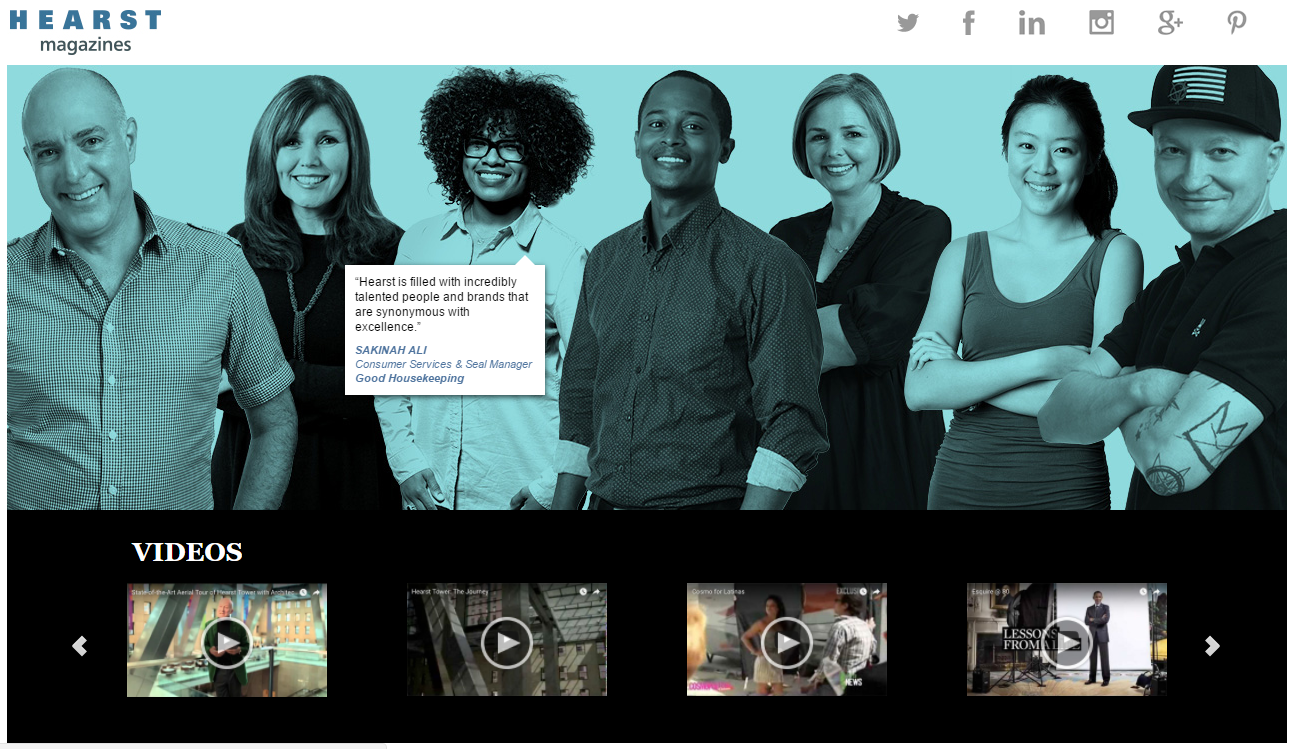 4. Embed a ratings and reviews widget
If you have a Glassdoor rating of 3.5 (the average rating is 3.2) or better, I recommend you consider embedding it directly on your job description. The reason is that the best candidates crave transparency and if they are quality candidates they are going to go visit Glassdoor any way. This way, you keep them on YOUR pages.
Bingo!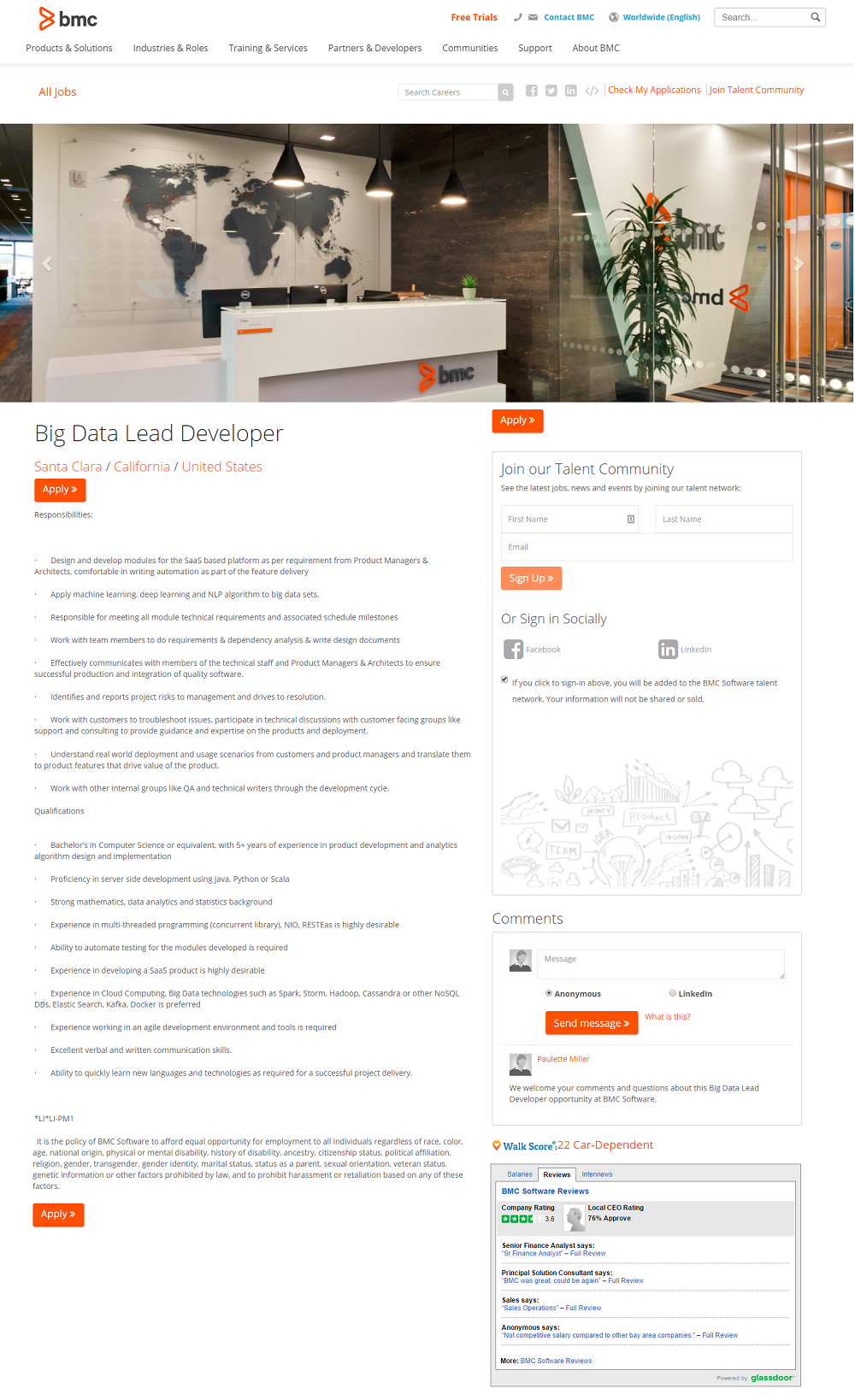 5) Embed a comments/testimonials section for current employees
You should consider showing your job owner on every job description and allowing candidates to ask them a question or leave a comment.
Ongig allows you to add the job owner listed in your applicant tracking system to any job description and have a comments/chat box that the candidate and job owner can use to interact (the comments only appear if you approve them!). After all, this is YOUR ad!

If you could use just one of these employee advocacy approaches on your job descriptions, you'd likely stand above most of your competitors. If you use 3 or more of these employee branding tips, you'd likely be top of your class!
If these job description employee testimonial ideas are of interest to you, I recommend you utilize a recruiting content management system (CMS) to manage it so that you can add or delete testimonials at any time (after all, even the best employers have some employees who leave). Ongig provides a CMS to do all this!