If you're serious about diversity, it helps to have a dedicated diversity page.
Here are 3 company diversity pages that impress us:
How killer is Apple? I know: a bunch of us are fanboys (and fangirls!), but Apple comes right out with a sweet-looking diversity page with hard data on their diversity hiring. They admit they have a ways to go — Ggood for you, Apple! Some highlights:
Diversity Data — It starts with the data. Sharing it publicly shows transparency. Good candidates love this!
Hero Media — Great full-screen pics of employees talking about diversity
The Diversity Chief — If you've got a diversity chief, make sure to mention her front and center. A quote helps


CEO Quote — If diversity really matters, the CEO should be involved, right? They lead with a quote from their CEO
Breaking Down Diversity — They have a nice breakdown of how they see the different pieces of diversity (hiring inclusion, education, communities). This shows more thought that the average employer
Data — Candidates love this (even if the #s need improvement)
Social Proof — They have 3 magazines discussing Google's commitment to diversity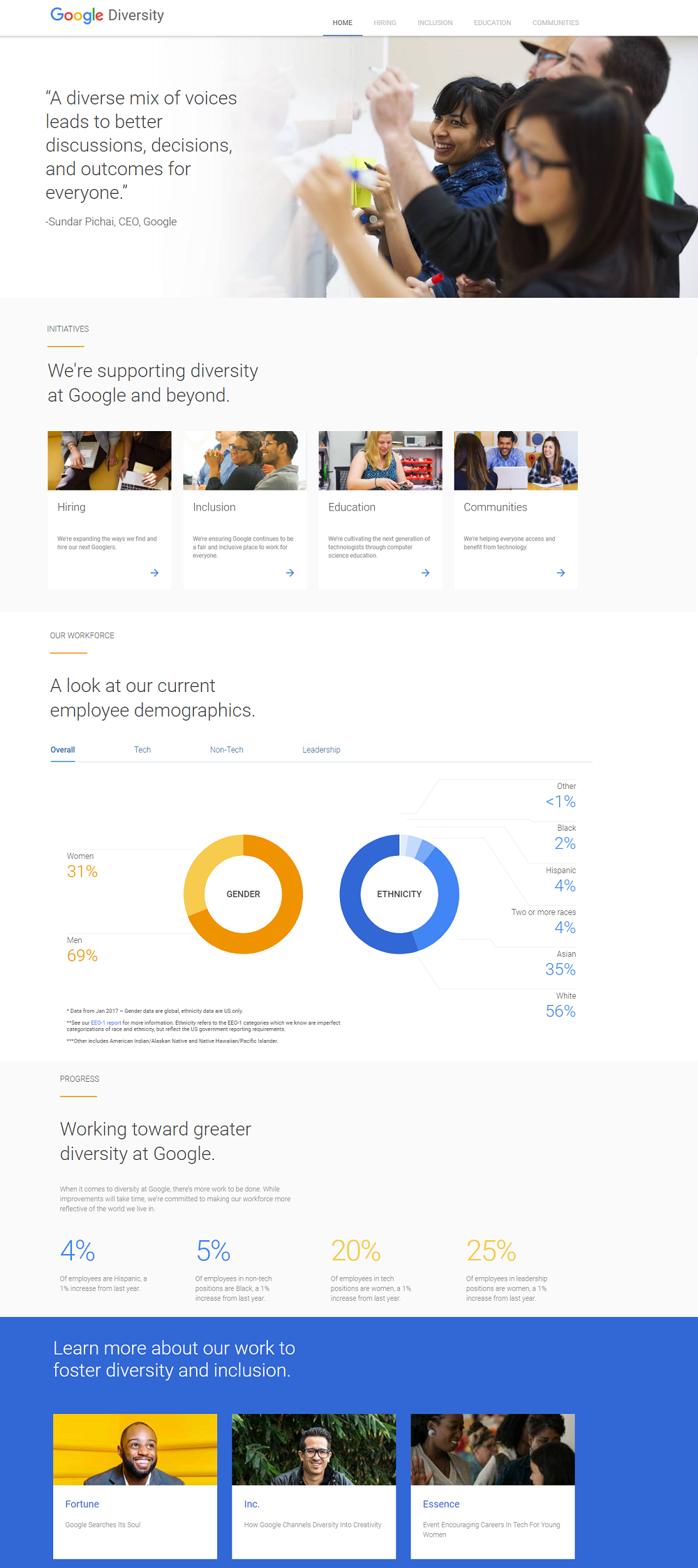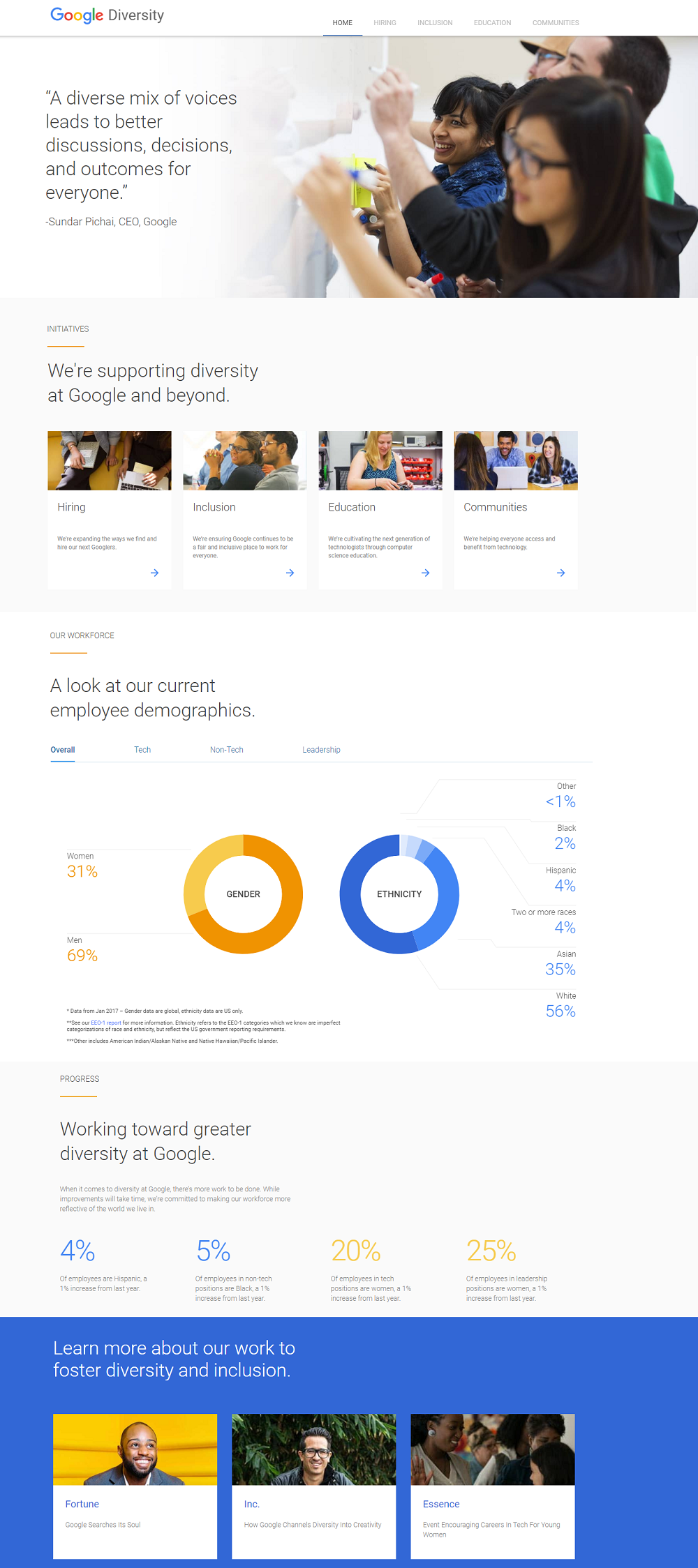 Good Headline — The page doesn't look like brochure-ware (good!) and it leads off with a headline that looks like something out of a magazine. That's good copyrwriting/marketing
Social Proof — They show through the tweet thumbnails that the employees are really behind this diversity
CEO Quote — Again, it starts at the top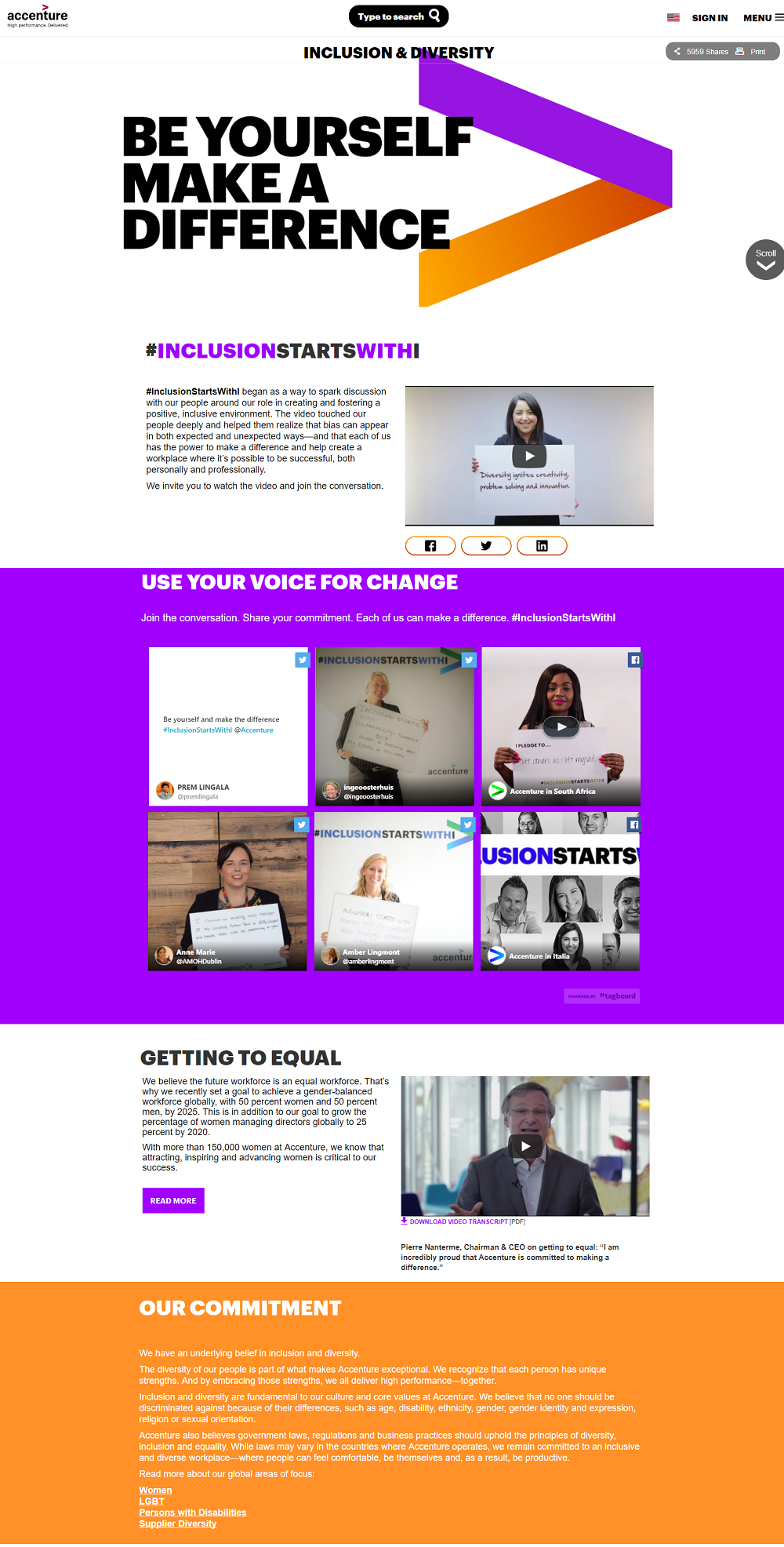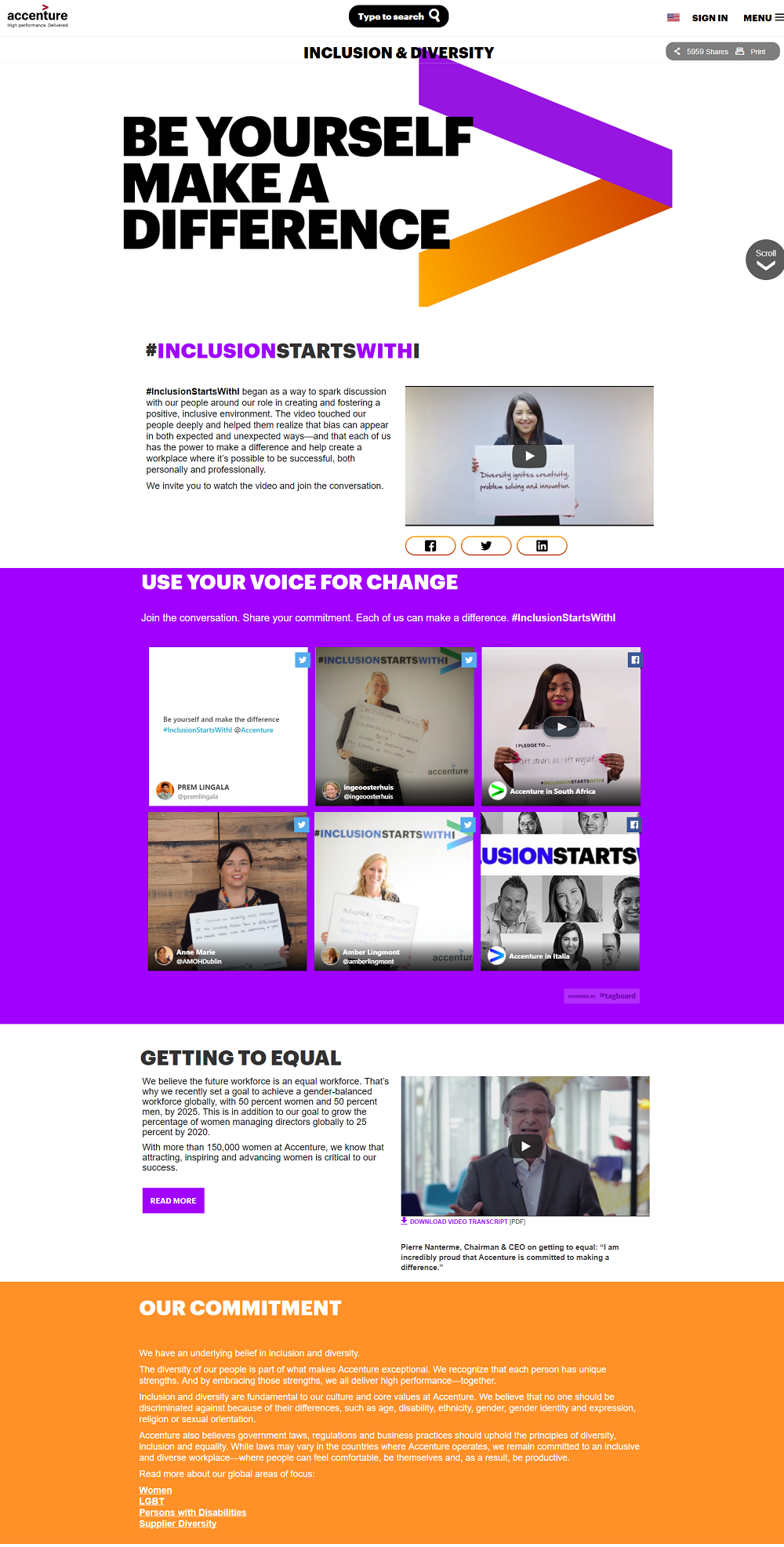 If diversity recruiting is important to you, check out Ongig's new gender-neutralizer. Our software analyzes your job descriptions and our copywriting team gives them a monumental upgrade. We have more than tripled the hiring of women and ethnicities for Fortune 100 companies through Ongig's job description rewriting solution. It's truly magical.