If you're looking for a comprehensive updated list of top recruiting and HR conferences, you've come to the right place. If you're looking for talent acquisition specific conferences Ongig just published the Top Talent Acquisition Conferences 2017.
Note: Conferences are listed in chronological order. List is updated periodically.
The Use of Design Thinking for Human Resources
The Rise of New Employment Models
The Growing Importance of Collaboration at Work
Managing an All-Inclusive, Diverse, Global Talent Market
Preparing HR to Lead the Evolving Organization
Re-calibrate company culture so it supports business goals and employee retention
Inspire and motivate your workforce to new levels excellence through incentives, brand messaging and other proven best practices
Refresh your traditional organizational model to encourage more diversity and inclusion
Employ appropriate HR metrics to measure the impact of your initiatives and prove ROI to stakeholders
Leverage Big Data to make more informed talent decisions
Optimizing the workforce planning process using predictive analytics
How to use predictive analytics to help hire top workforce data scientists
Identifying top and bottom performers during the recruiting process
The State of Predictive Analytics for Workforce Enterprise Applications
Job seekers' perspectives on the hiring process
Processing and making rational hiring decisions
Emphasizing human side of talent attraction
Creating a culture of inclusion
The next generation of the job search
Employer Branding best practices and the future
Employer Branding strategies to attract women
Creating great employer brand content
How to build a brand that changes candidate perceptions
Branding strategies for smaller companies
Building an ongoing pipeline for talent
Developing a high-performance culture that fosters a high-level of employee engagement
Differentiating your company to better attract people with culture as a key driver
Shaping and affecting sourcing, recruiting, and brand strategy
Effectively managing a multi-generational, diverse workforce
Proven practices to an effective candidate referral program
Winning strategies to retain top talent
Aligning your recruiting strategy with transparency
Proven strategies in social media and digital recruiting campaigns
Inbound recruitment best practices
Delivering a stellar candidate experience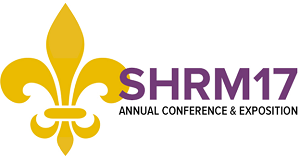 Tried-and-true HR fundamentals
Unique insight into the innovative new practices that will change how the world does business
Trends, new strategies, and innovations in HR
Discovering innovative products and services is necessary to stay competitive in today's business world
Creating a "workplace of the future"
Rethinking the approach to hiring and diversity
Tech recruiting for start-ups (low budget, no brand)
Creating a more targeted funnel (skinnier) to improve conversions
Recruiting tech stacks and what to use
Improving employment screening process.
HCM Strategy.
Top trends in the world of work.
Employee experience and technology.
Transforming recruitment with new technology.
Staffing and recruiting trends.
How to be the best Talent Acquisition Partner to your hiring manager
Measuring and tracking sourcing
Sourcing  Hack-a-thon
Advanced Candidate Data Scraping and Candidate Engagement
Building Google Custom Search Engines (CSE) for prospecting
Agenda and key points have yet to be released.
Attracting the talent you need for the culture you want
Designing a great engaging employee experience
Driving innovation through collaboration and innovative teams
New innovative recruiting strategies
Transforming the way talent is sourced with HR technology
Developing strategies that will attract and engage the right candidates
Creatively identifying new talent pools to find your next great hires.

Marketing Specialist
at
Ongig
Ongig's job description platform that helps you attract the best talent faster. Ongig supercharges your job descriptions through video, images, and other media along with live chat, social sharing, and careers microsite creation. Early clients of Ongig include Yelp, GoDaddy, Verizon Digital and Autodesk.

Latest posts by Nick Misa (see all)