HR conferences are a great place to learn about the latest tools and listen to industry experts.
This year is projected for even more HR conferences than in 2019.
So we put together the ultimate list of human resource conferences to attend in 2020.
Table of Contents: (Note: Click on a link to scroll to a specific month)
January
February
March
April
May
June
July
August
September
P.S. This post will be updated as new conferences and agendas are announced.
HR Conference Changes Due to COVID-19
HR Conferences in January
Integrating Tools to Scale Your Process
Diversity & Inclusion: Measure Your Impact
Bridging the Gap: the Sourcer-recruiter Partnership
How to Gain Employee Buy-in to Your Employer Values
Getting to the ROI of employer branding
Employee Engagement and Talent Assessment
Human-to-Human: Engage Passive Candidates with Real Connections
Creating a Facebook Ad Campaign to Attract the Right Candidates
Personalization & Automation: the Future of Sourcing and Talent Identification
HR Conferences in February
Impact of Company Culture on Attracting and Retaining Top Talent
Recruiting and Retaining Top Originators
Hiring Digital Talent in a Competitive Market
Recruiting and Retaining Women in Leadership Roles
The Battle for Talent
#HIRE20 (Feb. 11-12 in San Francisco, CA)
The future of people in recruiting
Data, analytics, and reporting for Talent Acquisition
Jazzing up your candidate experience
HR Conferences in March
Bringing together top industry veterans to discuss best recruitment practices in the tech industry.
Recruitment strategy
Employer branding strategy
HRWest 2020 (Mar. 9 in Oakland, CA)
Creating a Culture of Courage: The HR Silver Bullet
Executive Roundtables
California HR Excellence Awards
Find Your Voice, Shape The Future
The Search for Humanity: What employers can do to drive human flourishing
Promote continuous development as a way of life for their employees.
The NEW Corporate Social Responsibility
The Urgency of Purpose-Driven Leadership
Transforming Our Workplaces: A Strategic Approach to Business with a Human Focus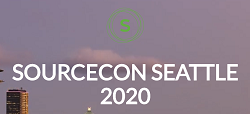 Sourcing productivity
The anatomy of a great sourcer
How to identify a "talented" sourcer, how to handle the sourcers in your team
Finding passive candidates
The secret to email recruiting success
Structuring your sourcing team for success
HR Transform (Mar. 23-25 in Las Vegas, NV)
GROWing the Next Generation of HR Leaders
Analyzing Profitability of Employee Experience
Talent Wins: A Conversation With Founder & CPO Partners
Building an HR Organization for Tomorrow
Next Gen People Analytics
Is Working on Culture Getting in the Way of DE&I?
HR Conferences in April
Recruiting for changing a workplace dynamic
Acquiring next-gen talent
Recruitment artificial intelligence best practices
Creating an employee-advocacy program
Creative sourcing strategies and techniques
Data-driven talent acquisition
Best practices for attracting diverse talent
Total salary transparency and employer branding
Retention Through Engagement: How to Attract and Retain Top Talent to Create an Engaged Workforce
The Blind Audition: Tackling Ageism in Your Recruiting and Promotion Practices
Making Your Story Stand Out: How to Write Better Job Posts
It's Time to Google-Proof Your Recruitment Marketing
Integrating Inclusive Hiring & Promotion Practices for Talent Management
Next Generation HR Leadership: Recruiting, Managing & Retaining 5 Generations
STRIVE 2020 (Event has been canceled due to COVID-19)

Campus Recruiting at Scale: Increasing College Hires by 3X with High-Tech Solutions
Using Integrations to Power Recruiting Insights
Tips for Tech Adoption: How We Led Change Management
Centralizing Campus Recruiting in a Decentralized Company
HR Conferences in May
URx Foward (May 7-8, Virtual/Online Event)
Automation: A Recruiting Teams Best Friend
Creating a culture of inclusive recruiting in your talent program
Workshop: #Hacking Your Diversity Recruitment Strategy Through Strategic Thinking
Employer Branding sessions
Recruiting sessions
Development sessions
The Better World of Work

Solving the hiring challenges of the present, and the future

Connect with your peers in the talent acquisition industry
Unleash America (Event has been canceled due to COVID-19)
Future employment models
Overcoming unconscious bias through tech
Blueprints for a better tech stack
Bridging HR and marketing
Untapped talent pools
Rebooting employer brand
ATD 2020 (Event has been canceled due to COVID-19)
Create a Powerful Measurement and Reporting Strategy With Talent Development Reporting Principles
Deploying AI chatbots for learning
The link between team performance and emotional intelligence
Unlocking employee engagement
Creating a culture of feedback
Putting the "I" in Inclusion
HR Conferences in June
Jobg8 Summit 2020 (Event has been canceled due to COVID-19)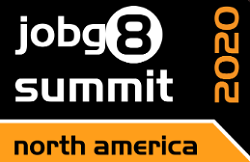 How to Collaborate with Hiring Managers & NOT get Fired
Being the Best Candidate Advocate (Whisperer)
Employer Brand & Employee Storytelling in a Post-COVID World
Sourcing in 2020: A Whole New Playbook
HR Conferences in July
Integrating Tools to Scale Your Process
Diversity & Inclusion: Measure Your Impact
Bridging the Gap: the Sourcer-recruiter Partnership
How to Gain Employee Buy-in to Your Employer Values
Getting to the ROI of employer branding
Employee Engagement and Talent Assessment
HR Conferences in August
HR Conferences in September
Scaling company culture and developing HR team to become business-critical strategic partners.
Strategies for retaining employees.
Driving bottom-line business benefits through unconventional approaches.
Redefining employee engagement
Scenario planning to help prioritize what companies do next in recruiting.
Recruiting and hiring processes (post-COVID)
Recruiting technologies (post-COVID)
Value Creation through HR
The Journey to HR 3.0
Employing People with Intellectual and Developmental Disabilities
Building a People-First Culture
Enabling a Human-Focused Approach to HR Through Automation
Leveraging Technology to Increase Employee Engagement
Leveraging Technology to Create a Diverse and Inclusive Workplace
Attracting Millennials & Gen Zs in a Tech-Savvy World
HR Conferences in October
Finding new or previously overlooked sources of talent
Identifying and removing unnecessary roadblocks in your TA technology and processes
Exploring new techniques and technologies to generate recruiting insights
Revamp and re-prioritize your talent pipeline strategy to find more high-quality candidates
How Companies Are Winning Big Right Now
Strategic Guidelines for Diversity
Defining Diversity: Authentic vs Compliant
When AI Can't Help You
Easily Avoidable Mistakes Most Are Making
Learn innovative recruiting strategies
How technology is being used to transform the way talent is sourced, hired and brought into their organization
Best practices and proven strategies to enhance your candidate experience
HR Conferences in November
Perfect storm of data
Tech recruiting for the upside down
Technical recruiting workshop
Scaling recruiting to support high growth tech hiring
Sourcing intelligence tools
Sourcing with social media
Re-engineering the recruitment process
Disabilities hiring
Employer branding with videos
Recruitment marketing automation
RecruitCon 20′ (Nov. 9-11 in Kissimmee, FL)
Recruitment Marketing Strategy Design + Build: How to Think
Tips and best practices for recruitment video production
Recruiting hacks with actionable tips on how to make your life as a recruiter a whole lot easier.
Avoiding Flat Candidate Experiences That Could Sink Your Hiring Ship
How to Avoid Bias
HR Conferences in December
Conferences to be announced.
International HR Conferences
If you're looking for HR conference outside of the U.S. check out Hung Lee's Recruiting Brainfood Big List of Events. It's an awesome spreadsheet he puts together every year. Countries included (other than the US) are UK, Spain, South Africa, Denmark, Singapore, Germany, Netherlands, Barcelona.
Need Sign-off From Leadership
Here's a template you can use for a letter to leadership to justify attending any HR conference. Just fill-in the bracketed words with your specific conference details:
Hello [Decision Maker],
Re: Request to Attend [HR Conference]
I'd like to request your approval to attend [HR conference], [date] in [city]. It's the best opportunity this year to network with and learn from HR, TA, and recruiting leaders and peers.
I plan on spending my time identifying solutions and best practices to help drive the following initiatives:
[add project or initiative]
[add project or initiative]
[add project or initiative]
This [HR Conference] is packed with [x] days of learning, including:
[List at least 5 things you plan to learn about]
Here's the approximate cost breakdown:
Airfare: $ XX
Transportation: $ XX
Hotel: $ XX
Conference registration: $ XX
Training/Certification Fee: $ XX
Total: $ XXX
I am confident that my time at [name of HR Conference] will help us drive better productivity and results for the team to meet our recruiting and hiring goals this year.
I'd like to register before prices increase. Thank you for your consideration.
Best,
[Name]
Why I wrote this
HR conferences are a great way to network with peers and learn about new recruiting strategies that are working for others.