Here's a list of  top upcoming Human Resources, Talent Acquisition and Recruiting conferences, events and expos of 2018.
We'll update this as new conferences and dates are announced.
 
Future of recruiting with AI
Cool and new tools for recruiting in 2018
Driving successful talent acquisition in a high-growth global digital environment
Recruiting content that converts
Digital strategies to attract and close candidates
Building and scaling company culture
Artificial Intelligence and Machine Learning for Recruitment
Capabilities of AI-Based Recruiting Products
Impact of AI on Candidate and Recruiter's Experience
Tactical sourcing tips
Sourcing candidates on all social networks
Sourcing on Facebook
Human element of sourcing and recruiting
Candidate personas
Sourcing through marketing online and offline activities
Recruiting Hack-a-thon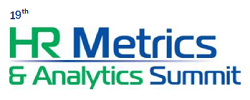 Winning the talent race with data-driven recruiting
Calibrate and optimize recruiting campaigns
Weigh the pros and cons of developing skills in house versus hiring
Tips for gathering, integrating and validating relevant data for current talent pipeline
Employee Engagement metrics
Actionable workforce insights that drives growth
Latest in people analytics & workforce planning
How to best use people analytics to align your organizations with the business strategy.
The connection between talent and business success
Metrics of candidate experience
How to measure hiring success
The evolution of talent acquisition function
How to extend brand into recruiting
Employer branding in an era of transparency
Marketing for talent acquisition
12 Principles for recruiting success
360 degree view of your employer brand
The future of video in recruitment
Personal and professional branding for talent attraction
Proactive recruiting, not reactive recruiting
Measuring diversity and inclusion recruiting
Steps to transform talent acquisition
The Science of Hiring: Data and your decision making
The role of today's Chief People Officer
Modern recruiting with CRMs and talent pools
Hiring future: Predictive analytics and machine learning
Beyond the job descriptions: Career page workshop
Workforce diversity
A new approach to Employee Experience
Building internal brand to build your external employer brand
The influence of culture keepers
Acquiring, motivating and developing leaders
Analytics for people leaders
Aligning business and HR strategy
Leveraging human capital analytics to forecast trends and drive decision making
Acquiring talent for competitive advantage
Developing retention strategies
Innovative technologies changing and accelerating Talent Acquisition
Rethink how you select and integrate your recruitment technologies
Insightful market intelligence on Talent Acquisition industry
Recruiting vs. Hiring
Creating a memorable employer brand that attracts top talent
Developing employees into leaders
Case studies that show how using a competency-based approach to talent acquisition deliver financial impact
Connecting corporate culture with talent management
Leveraging predictive analytics for smarter talent acquisition & management
The structure of a well-designed talent acquisition team
Finding the best matches for your organization
Unique benefits, companies are using attract and retain top talent
Building a a recruiting operating system
New compliance imperatives that impact your talent acquisition policies
Improve recruiting initiatives on a budget
Attracting the next generation of talent (millennials and Gen Z)
New trends in social media and mobile recruiting
Innovative new hiring strategies
Data-driven tips to make your processes more efficient
More details to be announced
Latest HR Technology
The future of work
More details to be announced
Humanizing your employer branding through storytelling
Candidate experience and building a great employer brand
Using technology to power your employer brand
Refreshing your employer brand
How to measure your employment brand (employer branding metrics)
Treating candidates as consumers
Recruitment content that converts
Analytics operations and management
What Millennial employees actually value
Retaining and optimizing human resources with analytics
Predictive modeling and machine learning methods
Predicting workforce attrition
Create/personalize talent acquisition roadmap
Streamline talent acquisition process with technology
Cognitive recruiting and analytics
New technology in the sourcing world
How to be a talent advisor
Best practices for talent advisors
Recruiting engineers and culture change
Latest sourcing programs
Engaging top technical talent
Employee Advocacy: How are you engaging your employees to tell their story? (Led by Jennifer Newbill)
Personal Growth: What does it take to succeed in a human resources niche that very few organizations can accurately define? (Led by Audra Knight)
Content Strategy & Creation: sharing creation (and curation) stories for the usual suspects and some brand new ones. (Led by Charlotte Marshall)
Measuring Talent Brand ROI: Recruitment marketing and employer branding ROI (Led by Tiffany Lee)
Talent Brand Strategy
How HR leaders can cut costs and drive big results
Roadmap to re-inventing human resources
What the best CHROs do
Benefits of a changing workforce
Hiring, onboarding, and retaining military veterans
Low cost ideas for employee engagement
Human Resource's role in creating a high-trust culture
HR Metrics that matter
Changes in the recruiting world
The impact of net neutrality
Talent acquisition leaders expectations from Amazon, Macy's and Enterprise
Recruiting in the Gig Economy
How to use AI to enhance productivity
Major changes in the HR Technology market
HR Technology Investment and HR Buyer Adoption
HCM 3.0
Converting Leads (candidates)
Women in HR Technology
New HR Technology solutions
Maximizing talent with performance management
Building and maintaining an engaging company culture
Applicant Tracking System demonstrations
Using big data to drive Human Resources decision-making
What's new and what's next in HR Technology
Digital transformation in HR
The largest event of women technologists
Keynotes from women who are founders and CEOs.
Reinventing the candidate experience
How to eliminate bias to hire the best
Job market trends to help you hire
Insightful market intelligence on Talent Technology
Discover and interact directly with cutting edge recruiting technologies
Developing and executing amazing People processes
Leading Talent Acquisition teams to be more consultative
Creating an intriguing Employee Value Proposition (EVP)
Strategies to cut down time to fill
Candidate experience strategies
Creating a winning candidate attraction strategy
Streamlining your talent acquisition technology
Crafting an inclusive recruiting strategy
Uncover practical ways to implement AI and ML into your TA tech stack
Learn about the latest tech tools sourcers and recruiters are using to automate their workflow
More agenda details coming soon.
There's another great (and longer) list of Recruiting and Talent Acquisition conferences here by the great Hung Lee.
Conferences with Dates & Locations To Be Announced:
Are there any other important People, HR, TA , or Recruiting Conferences we missed? Comment Below!