When you think candidate experience, I bet you think "post-apply" process like interviews and follow-ups.
But what about the "digital" or "pre-apply" candidate experience?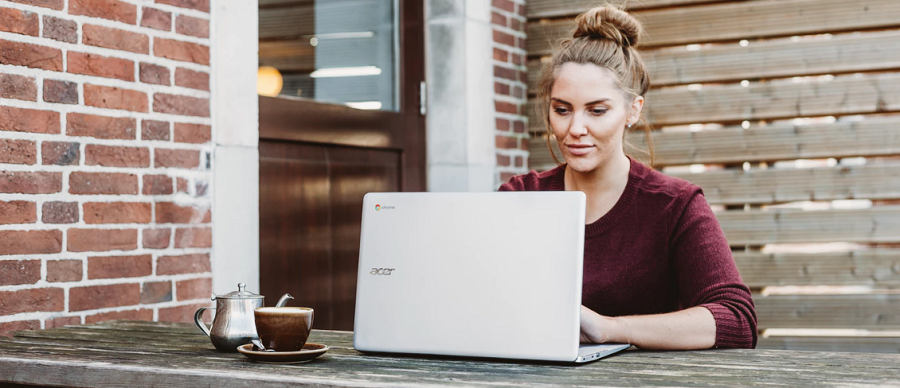 Here are 5 steps of your "digital" or "pre-apply" candidate experience and the purpose they serve:
1. Company Career Page
Company career pages should be focused on attracting and engaging.
Check out STRV's company career page (below). Notice how they leverage these four features (including chatbot in the lower right):
Media (Video, Images)
Headline, Copy
Branding
AI (Chatbots)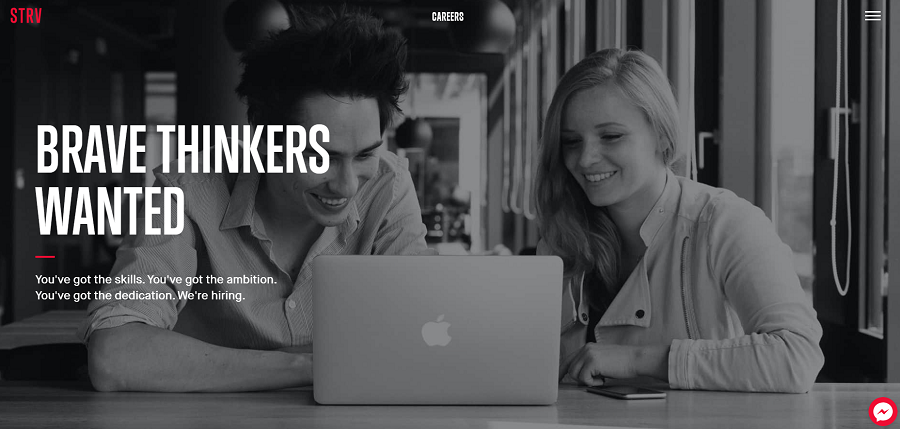 Here are some examples of top company career pages if you need some ideas.
Another thing to focus on is career page location. Can job seekers find your career page from your homepage? Tim Sackett nailed it on the head:
How to judge if you're awful at Recruitment Marketing? Go to your website. Go to the "About" tab. Scroll down to "Careers". If you have to do that to find careers, you're awful at RM!

— Tim Sackett SCP,SPHR (@TimSackett) August 20, 2018
You'd be surprised at how many companies don't have a career site entry point on their header navigation bar.
You have to do exactly what Tim said scroll all the way down to the footer and see if there is a careers/jobs link there… And sometimes there isn't even a link there!
2. Job Search Functionality
Company career site job search is overlooked. Mainly because it comes with whichever ATS your company uses.
The problem with default applicant tracking system job search is that most of them have poor quality results.
Here's an example:
Notice that I'm getting results back from searching "recruiting operations" and the results have nothing to do with recruiting operations. The search also returns the entire set of company jobs.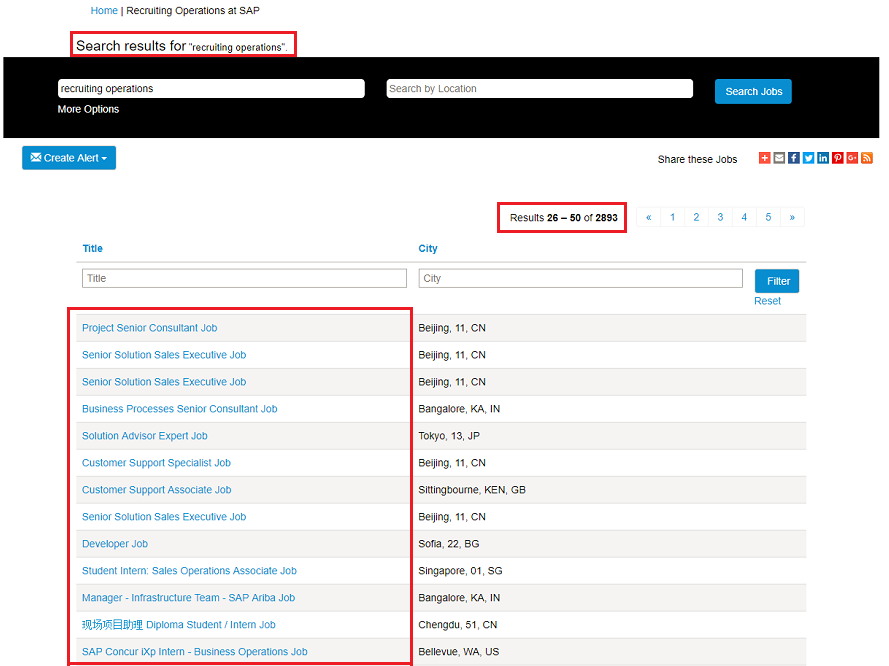 Check out this article we wrote for examples of bad ATS job search: Beware of These "False Positives" When Candidates Search Your Career Site.
3. Job Description Text
Investing time into the job description writing process is important, yet undervalued.
A lot of companies copy and paste the first template they see on Google. Some employers tell us their hiring managers paste in a 10-year-old company job description template without considering changes in company mission, goals and values.
Job descriptions need to be strategically written with high-converting copy — after all, your primary call-to-action is APPLY.
Here are a couple of other things that often aren't considered:
Gender bias – The goal here is to create a job description that is gender-neutral.  If JDs are written towards a specific gender, you'll likely see that effect in the candidates that apply to that job.
Readability – "Your candidates are busy" they will respond to and retain information that is more readable/understandable.
Keywords (SEO) – Know what you're candidates are searching for on Google. Not just the job, but the actual words they are typing in the search box. Work these words into your JDs to increase your search ranking. This will take time it's not a one and done task.
Analyzing job descriptions for the concepts above will take your JD writing to the next level.
Here are the top 5 pieces of information job seekers want employers to provide according to Glassdoor:
Details on compensation packages
Details on benefits packages
Basic company information
Details on what makes the company an attractive place to work
Company mission, vision, and values
Work these pieces of information into your job descriptions or via recruiting widgets.
And here are 2 awesome articles to use when writing job descriptions:
4. Job Page Layout & Features
Do your job pages look like a classified newspaper ad or a well-designed, media-rich marketing page?
Don't stop with the text/copy.
Supplement your copy with authentic visual branding and recruiting content.
Here are a couple of ideas:
You can see (below) the use of recruiting widgets (Glassdoor, Google Maps) and a nice big video featuring the Director of Software Engineering.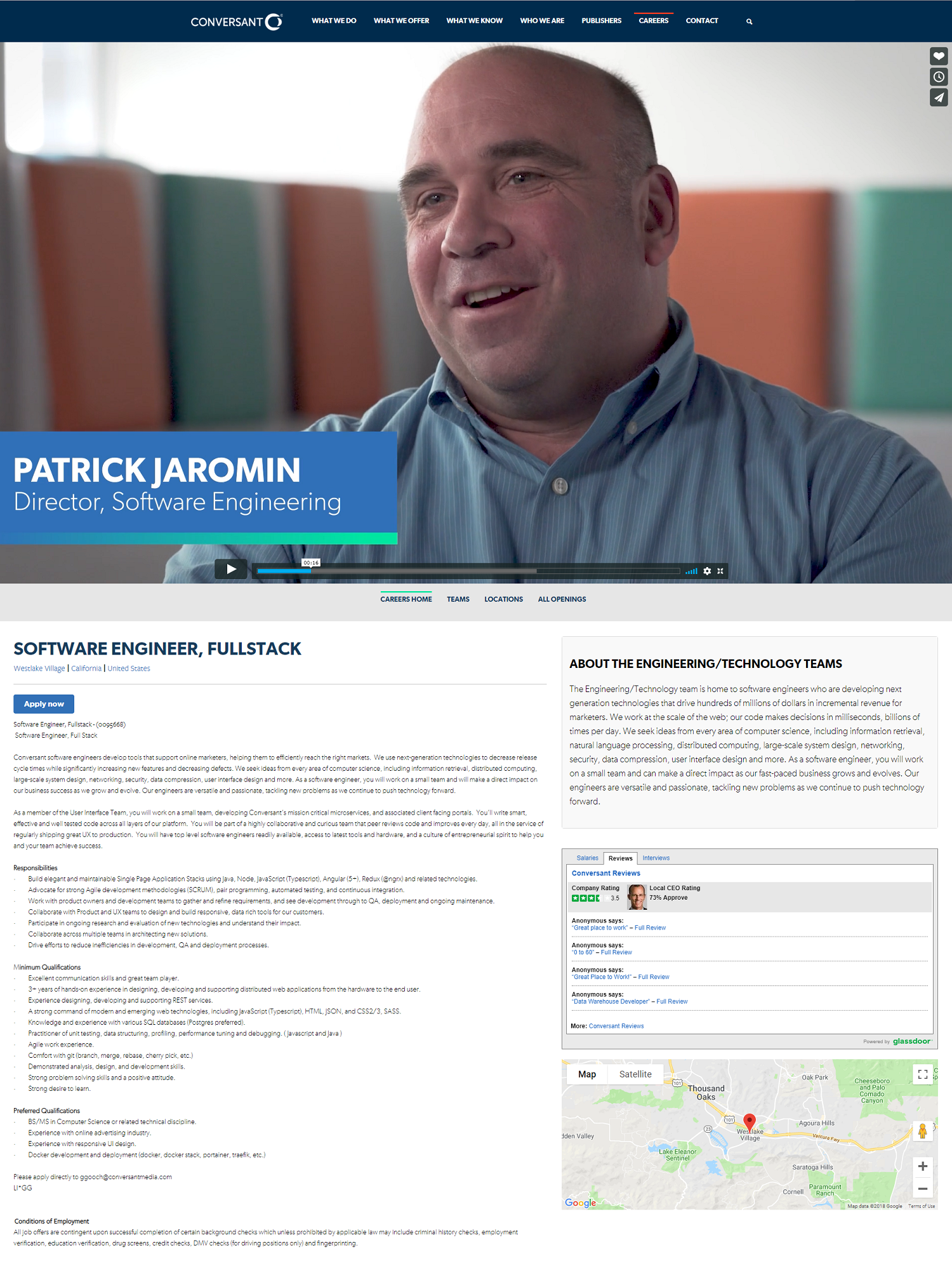 The goal of your job page design and content is to keep the candidate on the page. The longer candidates stay on your job pages, the better the probability of converting them.
Adding content from external sites (i.e. LinkedIn, Glassdoor, Google) will keep job seekers from opening another tab and possibly being lost due to something else catching their attention.
5. Applicant Tracking System & Length Online Application Form
ATS's help centralize candidate info and data scraped from resumes once they apply.
There's no denying the need for them, but they also handcuff you in other areas of your recruiting strategy.
One example is the online application form since they are closely linked to your ATS, your digital apply process is at its mercy.
Did you know? "60 percent of job seekers quit in the middle of filling out online job applications because of their length or complexity" –SHRM Study
Applicant tracking systems like Taleo require you to register with name and email before applying. If you measure the exit % on that sign-in page, it's probably a high one.
Tip: Figure out the vital/must-fill fields for your ATS to track and work on eliminating other fields from there. This may take a custom developer on your end.