Are you using the Lever ATS? Lever is a top ATS among employers in our Top Applicant Tracking Systems (ATS Software) in 2020 blog post.
We'll focus on Lever's applicant tracking system since that's where job pages are generated.
Now let's talk about Lever job page overlays.

What is a Lever Job Page Overlay?
A job page overlay is a design layer put over an ATS-generated job page (in this case Lever) to make job pages more attractive and engaging to candidates.
Most ATS-generated job pages are black and white text-based web pages, supplemented with a company logo or two.
Here's an example of an out-of-the-box, default Lever ATS job page: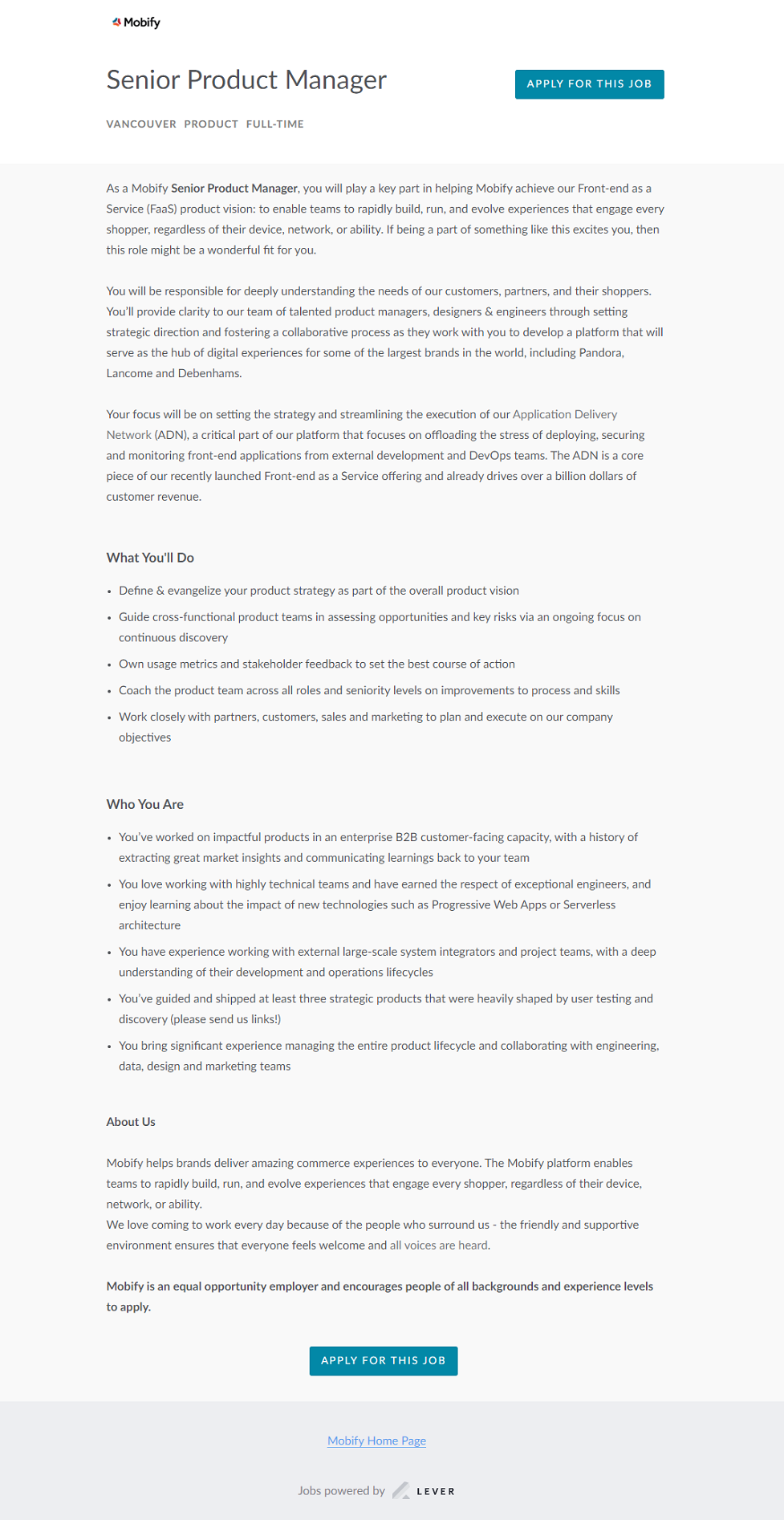 A job page overlay allows you to turn that job page into a dynamic marketing page that includes:
Video
Images
Employer Branding — Closer matching to the employer's color scheme/style sheet
Recruiting widgets
5 Examples of Lever ATS Job Page Overlays
ArsenalBio Lever Job Page Overlay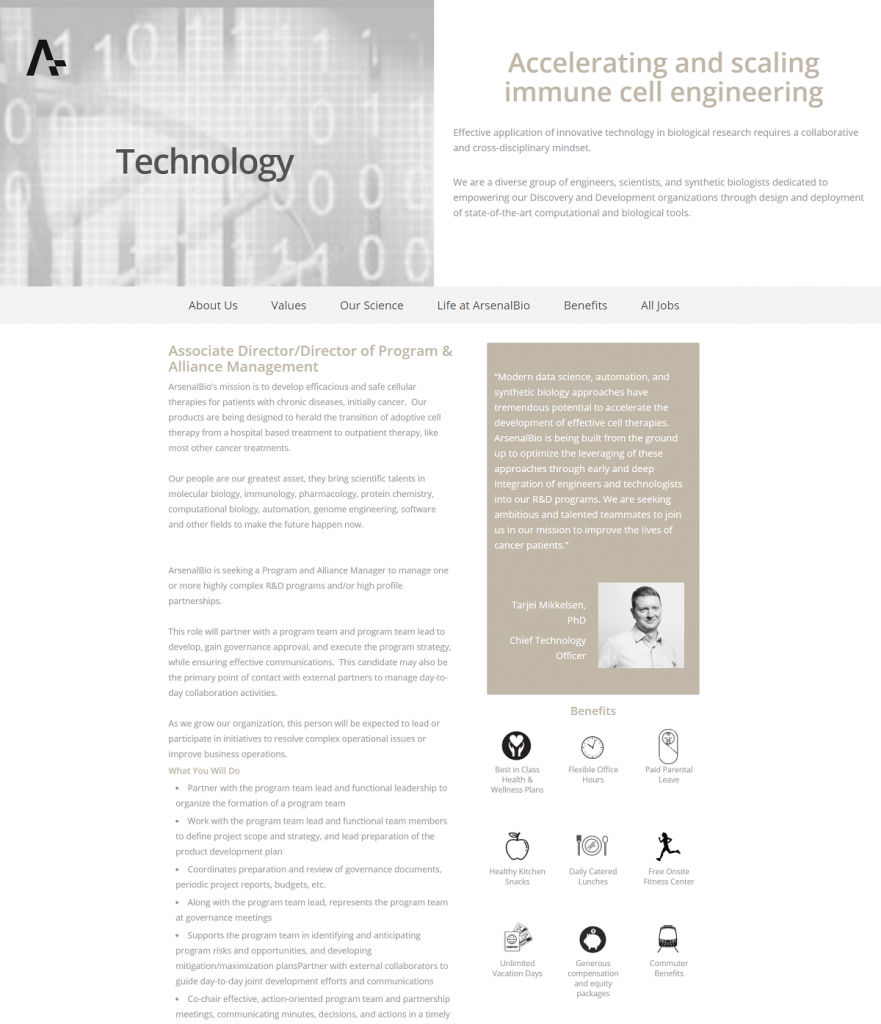 McGraw-Hill Lever Job Page Overlay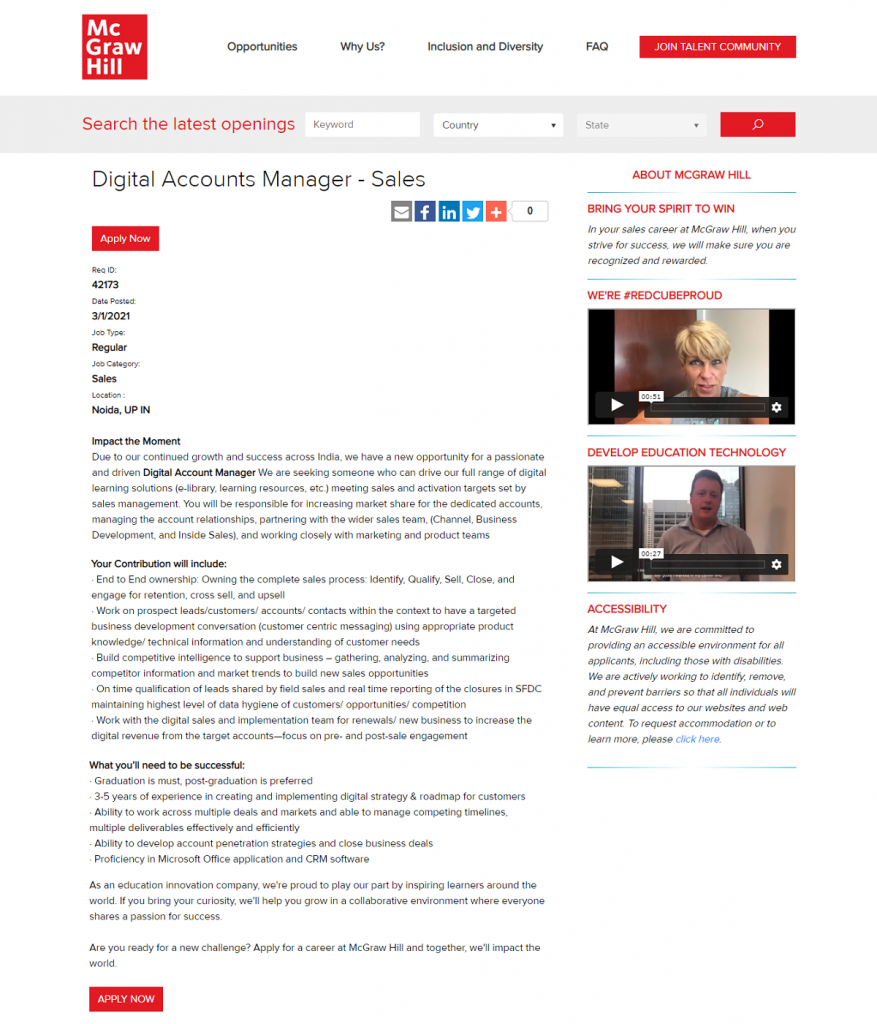 Shopify Lever Job Page Overlay
The engineering recruiting video in the right-hand rail — A great, targeted message and is full of employees.
2-column text area — Makes the text look shorter (a plus for the reader).
Branded careers navigation bar — Matches the corporate site but is also customized with career site topics.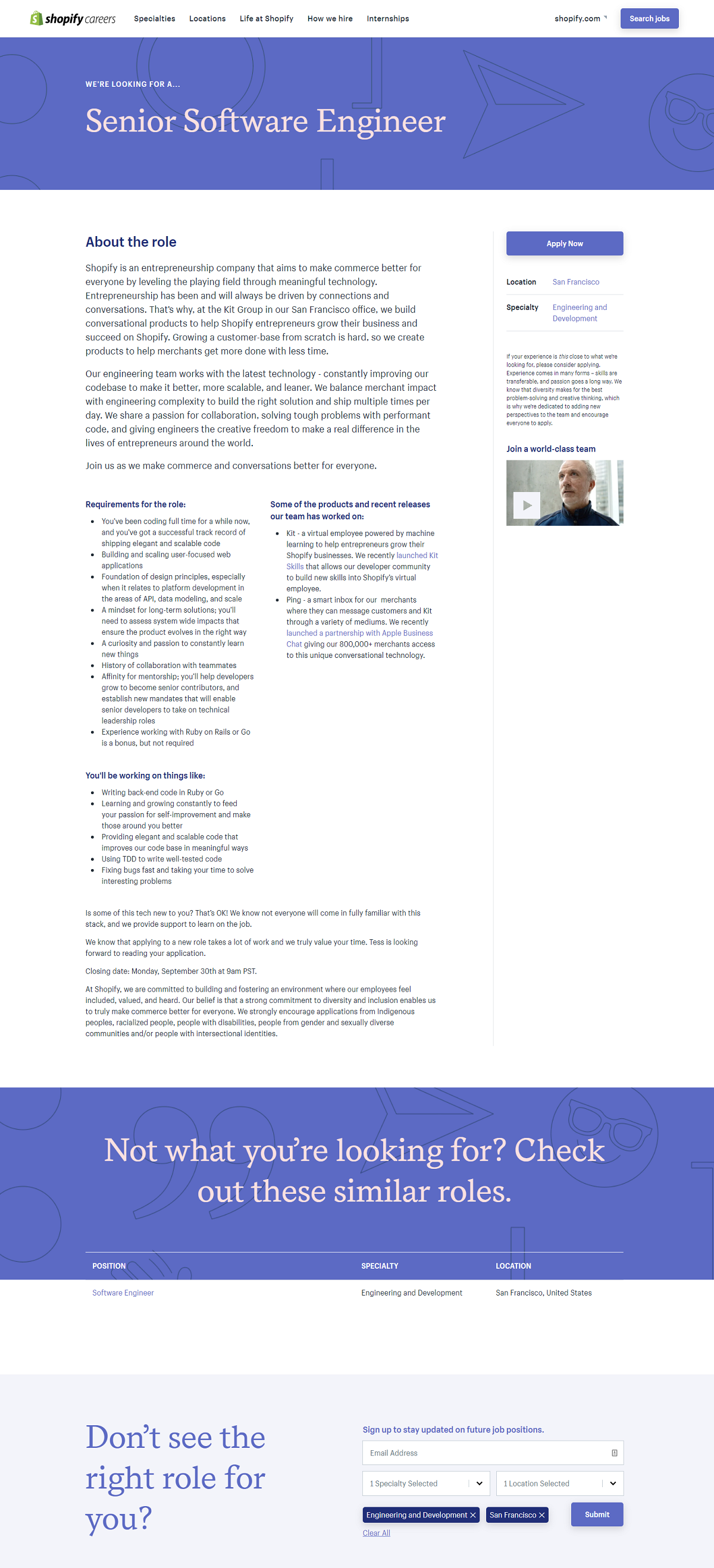 Netflix Lever Job Page Overlay
Favorite Features:

Branding — Another navigation bar focused on career topics ("Teams", "Life at Netflix")
Shortened apply form (bottom of page) — Did you know? According to CareerBuilder, 60 percent of job seekers quit in the middle of filling out online job applications because of their length or complexity. You'll see significant apply rate boost if you can fix this problem.
Feature Images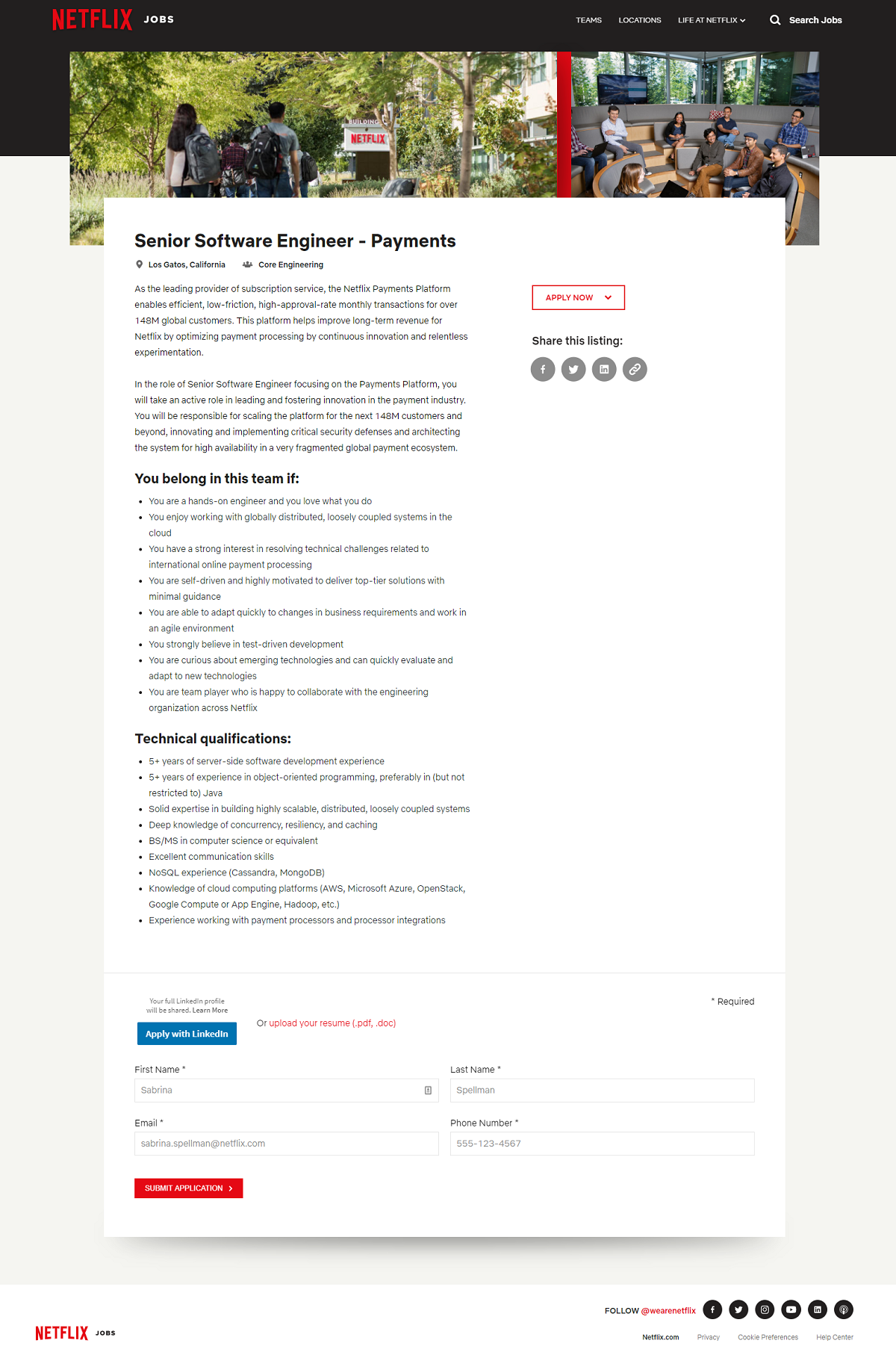 Coursera Lever Job Page Overlay
Branding — Colors pop especially in the headline with a nice color scheme.
Similar/Recommended Jobs — Saves the candidate a click by showing similar job listings in the right-hand rail.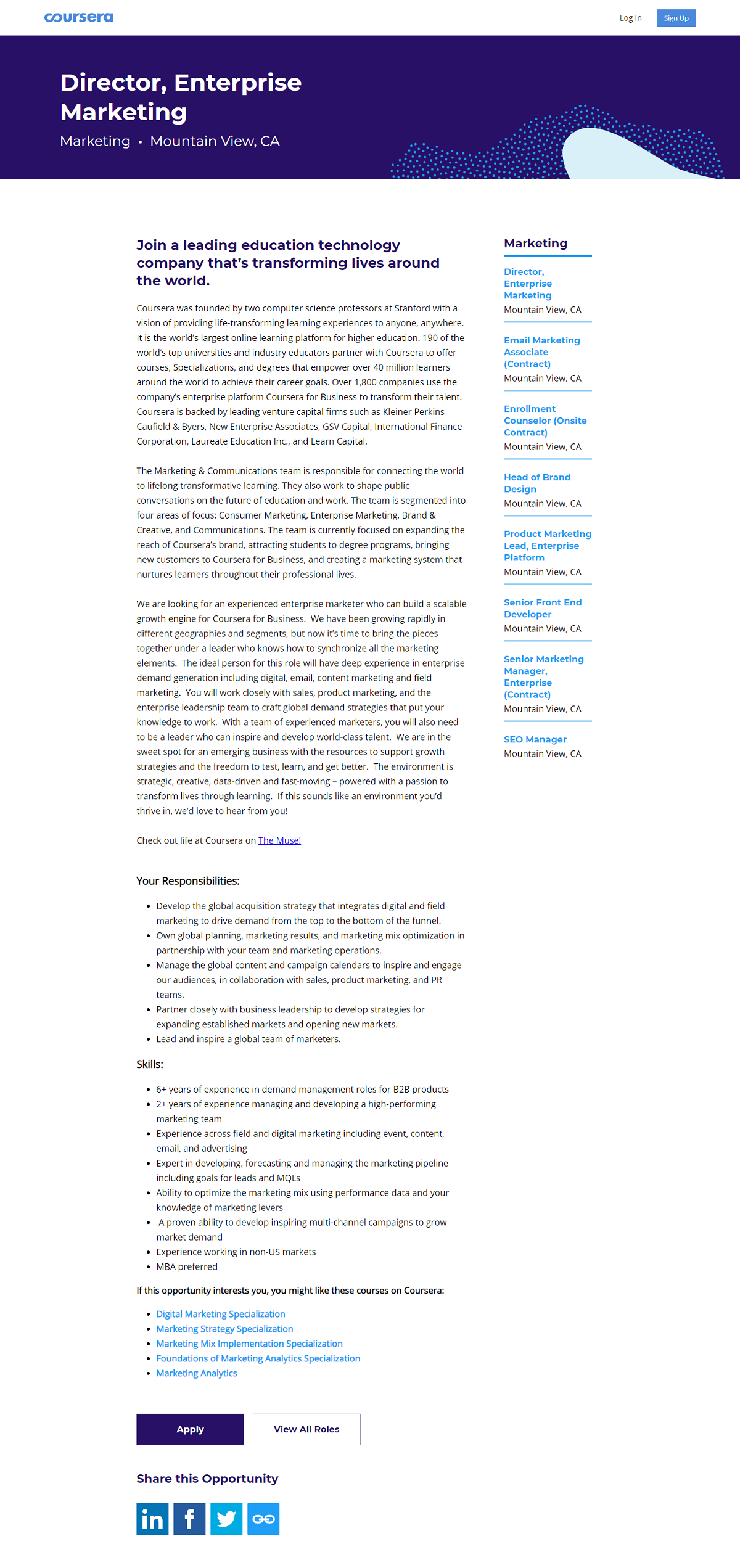 Options for Adding Job Page Overlays To Lever ATS Job Pages
In-house developers and engineers — More technical work and coding. It will need to be fully built out on your end.
Outsource an agency — The most expensive option, but give you exactly what you want.
Integrate Lever with a recruitment marketing platform — Seamless ats integration and give you the abilities of an agency or firm with minimal coding for ease of use. Overlay platforms include Branded Candidate Experience (by Ongig) and Radancy.
Why I Wrote This
Ongig integrates with applicant tracking systems like Lever, Taleo, Kenexa Brassring to give employers the best job pages.