Recruitment marketing platforms are attracting and engaging talent more than ever.
We recently published The Top Applicant Tracking Systems used by Fortune 500 Companies. As we collected ATS data we also checked to see if companies were using a recruitment marketing platform to enhance their career site.
It turns out:
"41% of Fortune 500 companies use recruitment marketing platforms to enhance their career site."
41% is surprising considering the perception that Fortune 500's are often "ancient" and "non-progressive" when it comes to talent strategy and recruiting.
Almost half of the Fortune 500 companies insert a candidate experience overlay to replace the career/job pages that their ATS would ordinarily generate. The ATS's they are typically overlaying include Workday, Taleo, SuccessFactors, Kenexa Brassring (IBM) and iCIMS.
Recruitment Marketing Platforms That Fortune 500 Companies Use
Here's a list of the recruitment marketing platforms we found the Fortune 500 companies using (in alphabetical order):
The Role of Recruitment Marketing Platforms
These recruitment marketing platforms help companies optimize the top of the recruiting funnel: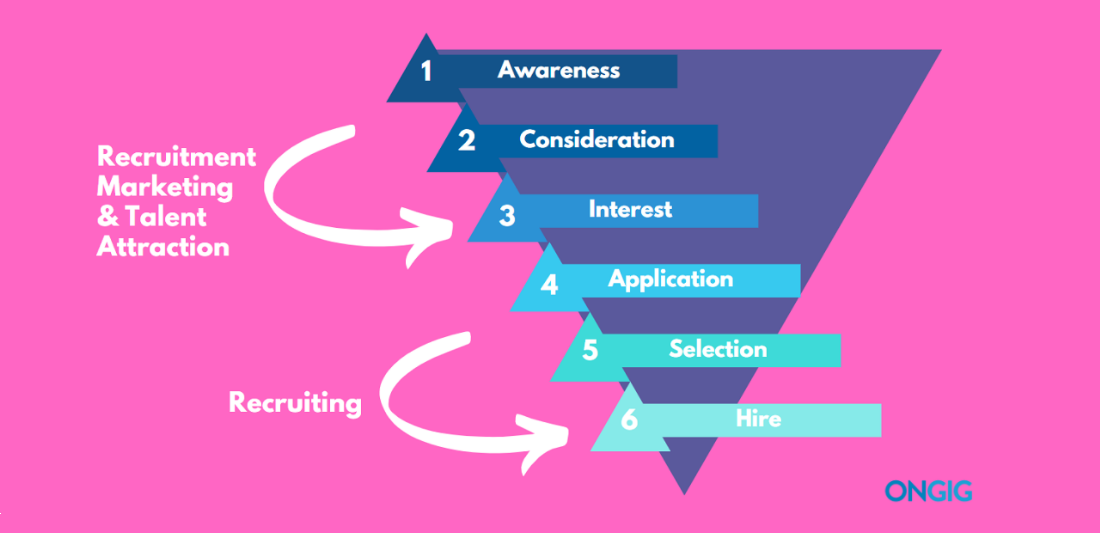 Recruitment marketing platforms provide some key benefits that it would be hard for an ATS to provide such as:
Company career page
Career Site job search
Job Pages (aka job postings, job ads)
Talent Community
Career site analytics
Programmatic Advertising
Retargeting
Note: We recently wrote a Recruitment Marketing Guide that gives you awesome recruitment marketing strategies, examples, and tips.
Why I Wrote This
Ongig is a recruitment marketing platform focused on optimizing company career sites and analyzing job descriptions.